With humans indoors, nature makes a comeback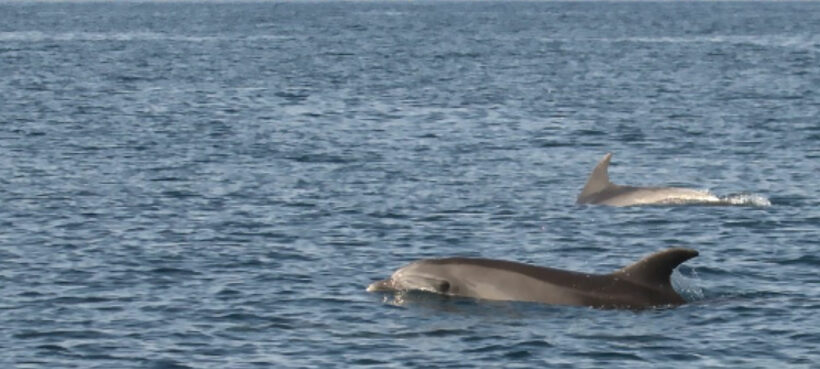 With millions around the world housebound for the duration of the Covid-19 pandemic, Netflix and YouTube are making a killing and lots of people are finding new hobbies. But there's another consequence to fewer humans on the streets and trampling around nature. Animals on land and in the sea are taking back areas claimed by humans over the past weeks amid global lockdowns.
Many are suddenly feeling emboldened to venture into now-deserted cities, towns and parks that were once their habitats. Humans are watching from indoors as nature comes creeping back out of the woods.
Herds of animals now boldly wander through rural towns around the world. With no humans around to scare them away, scavengers pick over city rubbish bins. In some places, vicious packs have fought over food and territory that they'll eventually be forced to surrender when the lockdowns end.
In the UK, Kashmiri mountain goats have been running rampant throughout the Welsh town of Llandudno since March, to the delight of locals and social media posters.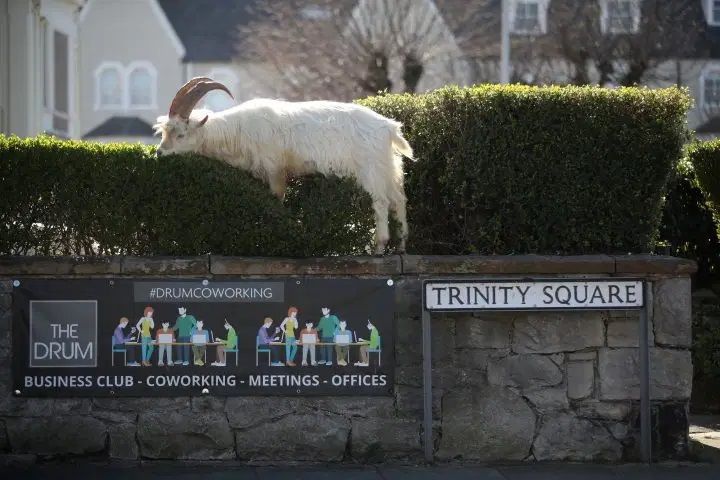 In Ashkelon, Israel, red foxes are seen wandering the city streets.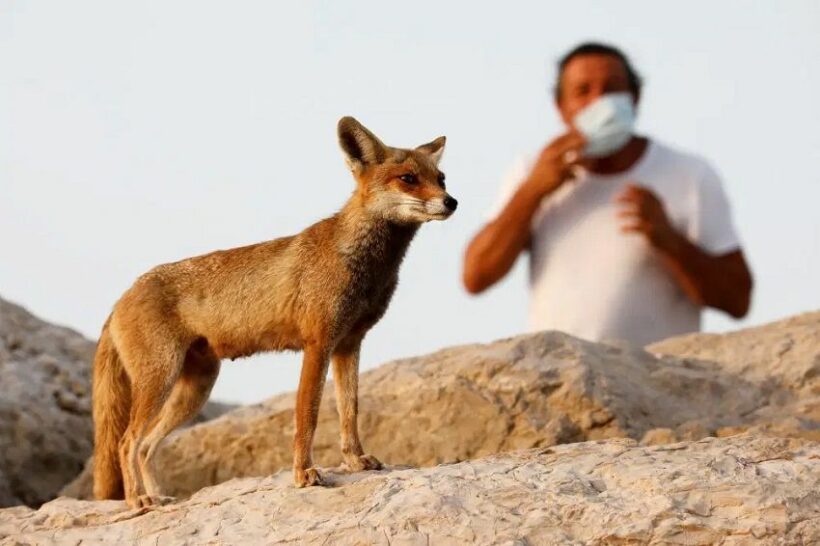 In the South Australian capital of Adelaide, a kangaroo was spotted bouncing through deserted streets in the center of the city. And Adelaide isn't exactly a rural small town: it's a coastal city of more than 1.2 million people. The kangaroo was spotted by South Australian police on surveillance cameras. A spokesperson said the marsupial narrowly escaped a road incident before casually heading to a park.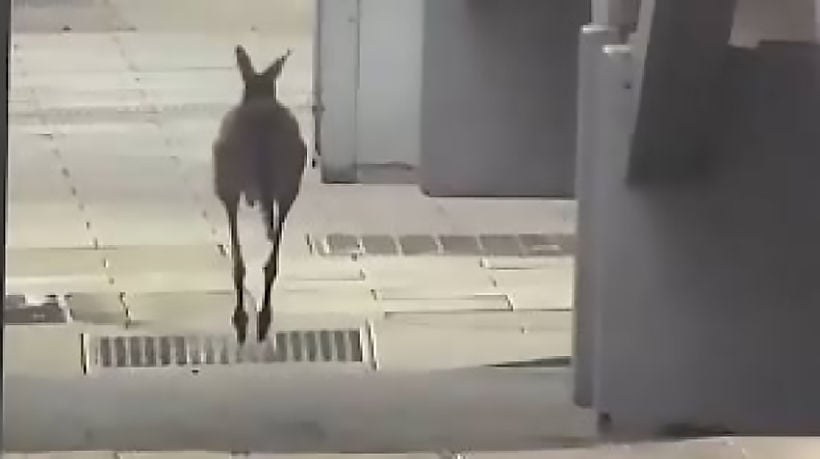 Officials in Santiago, Chile, have been busy chasing down pumas, after numerous cases of the big cats roaming freely around the city. The cats were tranquilised and relocated each time they showed up.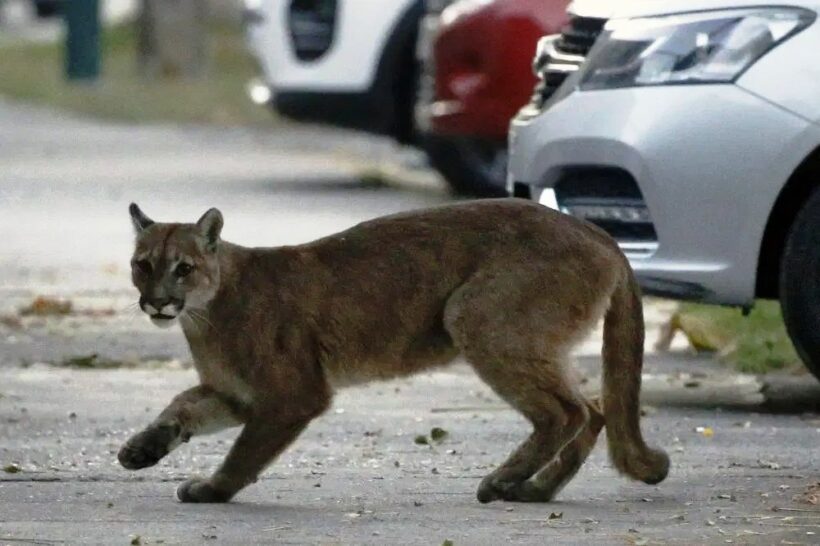 A dramatic scene played out in Thailand in March, when rival gangs of macaques began fighting amid the normally tourist-filled stress of Lop Buri. Video of the battle spread rapidly on social media. Without the usual tourists and locals feeding them they fought amongst themselves and rampaged through the main city areas.
Marine park officials have found a big school of dugongs happily feeding on sea grass in Trang province because travel restrictions haves topped tourism. A school of 22 dugongs (large marine mammals similar to manatees), including mothers and babies, was spotted feeding freely on sea grass without the usual disturbance from fishing boats and speedboats full of tourists.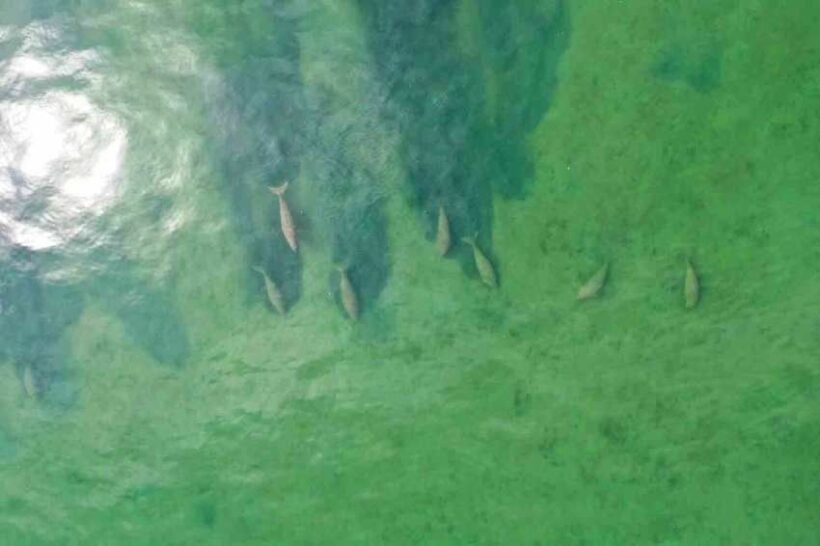 Some of the wildest scenes have emerged out of India, where the country's diverse wildlife has been quick to fill the void left by 1.3 billion people suddenly going into lockdown.
In northwestern India, feral dogs were spotted hunting a wild boar on the city streets. They eventually herded the boar into a sewer trough.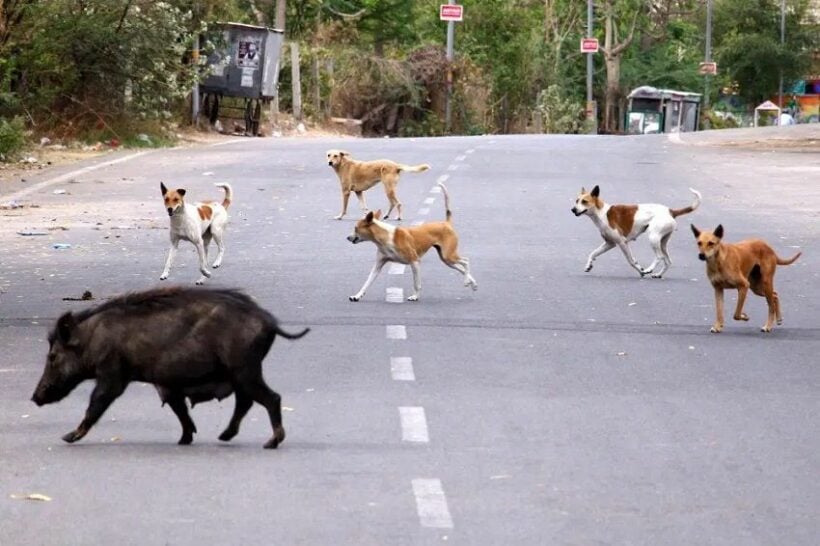 Hungry monkeys clambered all over a car in the village of Ode, outside Ahmedabad, in hopes of getting a few morsels of food during the lockdown in late March.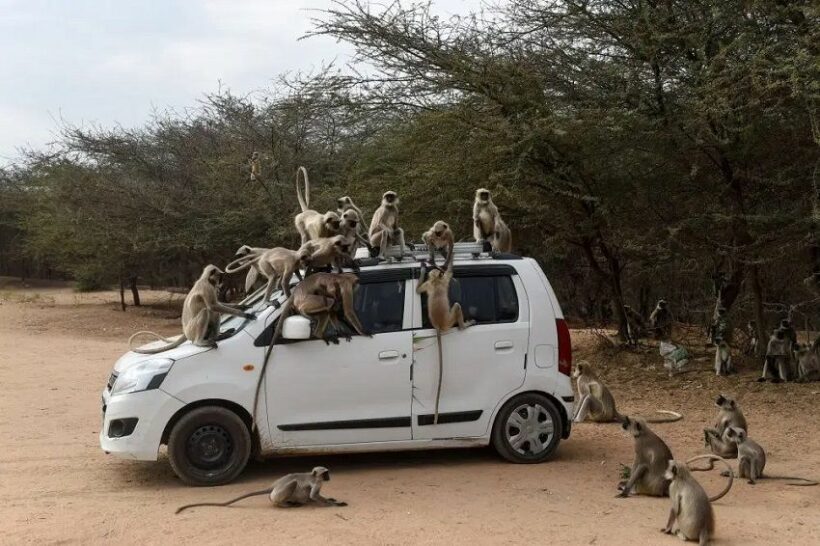 Wild deer have been making themselves feel at home in some of Japan's typically crowded areas, now virtually empty amid the pandemic.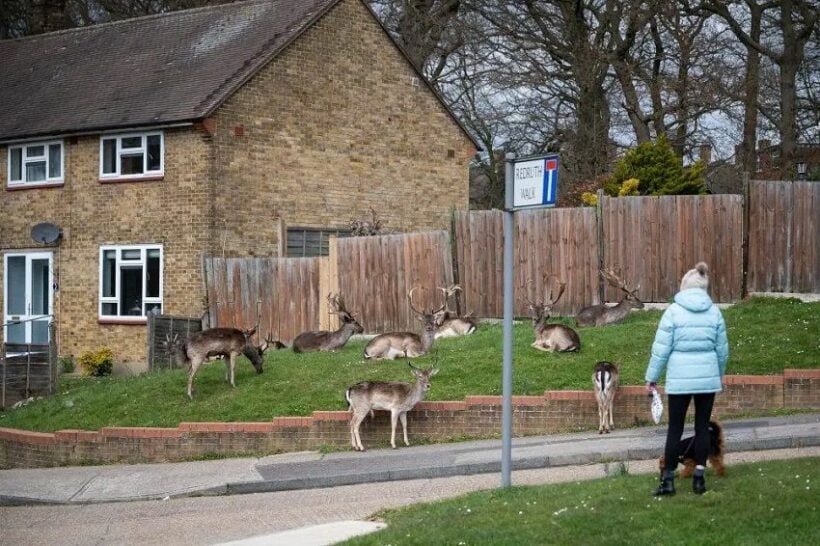 And ild turkeys have also been spotted roaming through the suburbs in several North American cities, Including Baton Rouge, Louisiana. It's unclear exactly when the virus threat will pass, but those turkeys might not want to hang around when Thanksgiving rolls around later this year.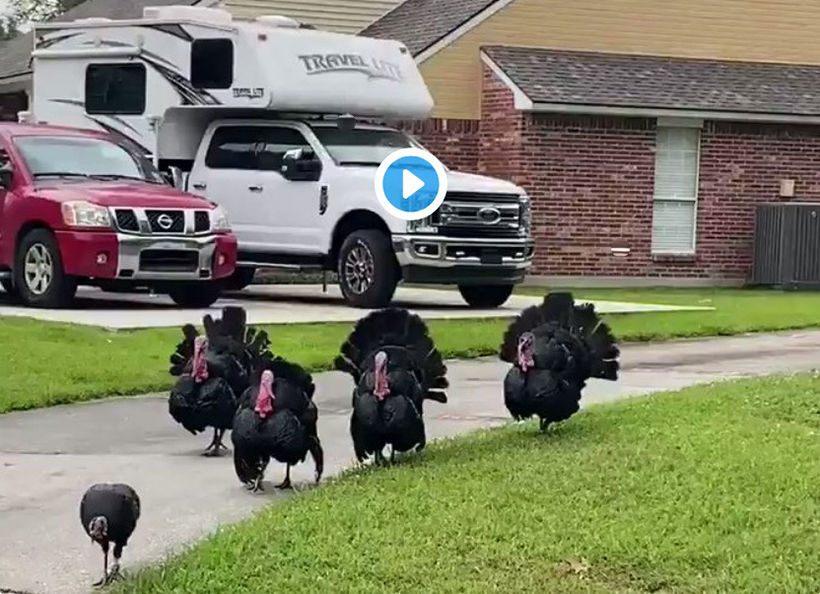 SOURCE: Chiang Rai Times
Keep in contact with The Thaiger by following our
Facebook page
.
Prachuap Khiri Khan's scenic Ao Manao beach reopens today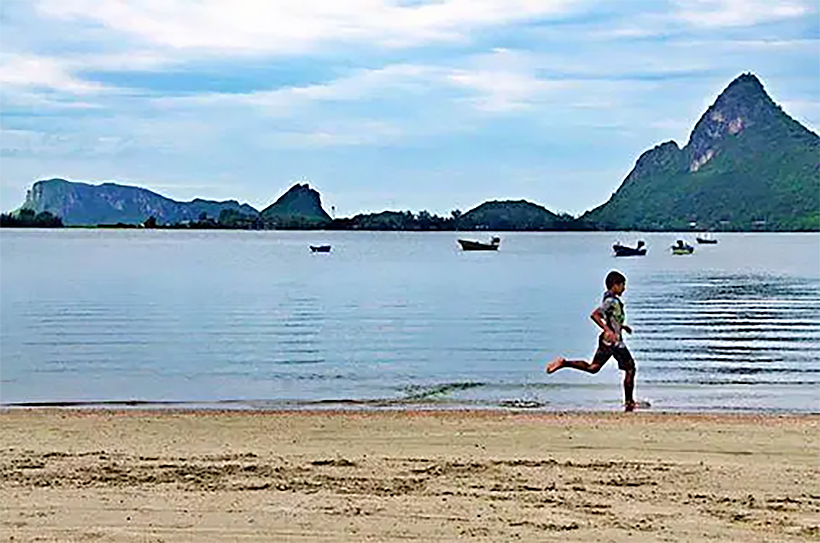 Chon Buri and Hua Hin aren't the only places reopening their beaches. Today, Ao Manao, the scenic beach in the western province of Prachuap Khiri Khan will also be open to the public. The crescent shaped bay belongs to the Air Force Wing 5 miltary base. Like all Thai beaches, it's been closed for two months due to the Covid-19 pandemic. Since Monday, the beachfront Fa Chom Kluen hotel has been available for booking for overnight stays. The beach will also open for swimming.
The reopening of Ao Manao is in contrast to the beaches in neighbouring Phetchaburi province, where an official announcement from the provincial governor allows all beaches including the popular Cha-am beach to reopen, but no swimming or watersports. The governor instead allowed food vendors and other service providers, including those who provide horse riding and beach chairs, to resume business.
In Chon Buri, on the east coast of the Gulf, all beaches in the Pattaya area have been open since June 1. But group activities like beach volleyball, jetskiing and banana boat rides are still not allowed. Those who offer beach chairs for rent must follow social distancing rules by placing the seats at least 1 metre apart, otherwise the service will be suspended. A violation could result in up to a year in prison and/or a fine up to 100,000 baht.
In Phuket, residents can still just look, but not go on, their famed beaches. Hotels have been given permission to open again on the island but few are bothering with the costs and expense as there are few people available to fill rooms. Phuket's airport remains closed although June 15 is being widely tipped, but not confirmed, as the date for re-opening to domestic flights.
Scheduled international flights are still banned until at least the end of June.
In a related development, interprovincial bus operator Nakhonchai Air resumed its services Monday. Travel restrictions under the Emergency Decree had previously banned all trips of more than 300 kilometres.
The company is implementing social distancing rules by allowing passengers to sit only in window seats. Passengers must wear masks all the time and must check in and out before and after boarding the bus by using the Thai Chana app.
SOURCE: Bangkok Post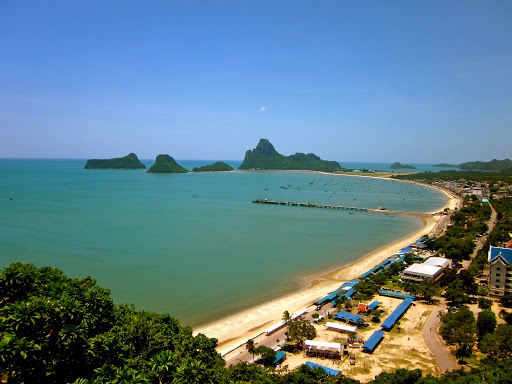 Keep in contact with The Thaiger by following our
Facebook page
.
Electricity discount has been switched off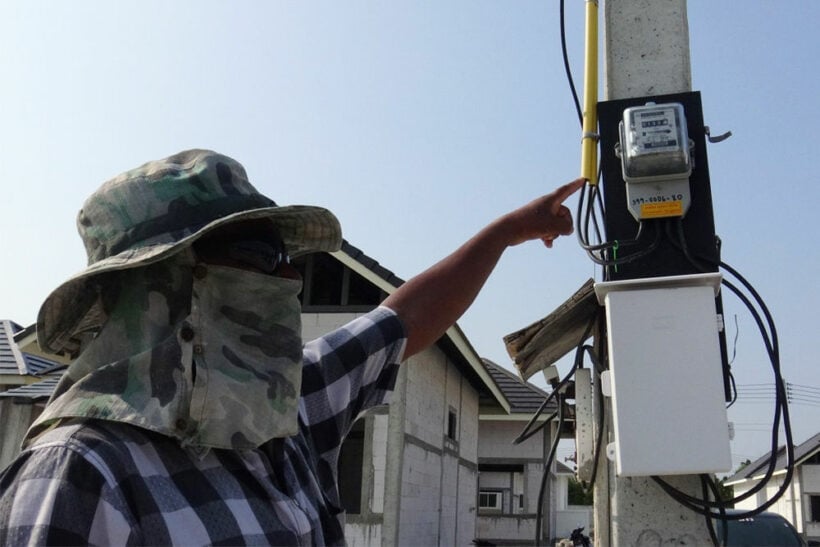 Yesterday the Ministry of Energy announced that the national electricity discount from March to May, which differed based on the amount of electricity used and size and type of the venue, has ended and will not be renewed. But, at best, the discount was merely a perfunctory political gesture, not a useful saving for most Thai residences. The discount was 3% for most residents.
The discount was enacted to ease the financial burden of households and businesses affected by the Covid-19 crisis. About 22 million homes are expected to be affected. The statement, from the energy minister himself, said the discount was not extended as the situation has stabilised and many people are able to return to work, and the country has been reporting daily virus cases in the single digits for weeks.
But Thailand has still not allowed all businesses to open and millions, based on government estimates, remain out of work, especially in the tourism, hospitality sectors, including bars, nightlife, sports and entertainment venues, due to forced closures and a ban on international arrivals. Moreover, schools are still closed, leaving millions of students stuck at home for extended periods.
The Energy Ministry also noted on their website that the hottest time of the year has passed, and gave tips for those still out of work or working from home on how to save money on electric bills.
SOURCE: The Pattaya News
Keep in contact with The Thaiger by following our
Facebook page
.
Government to decide which "red" businesses can reopen in next phase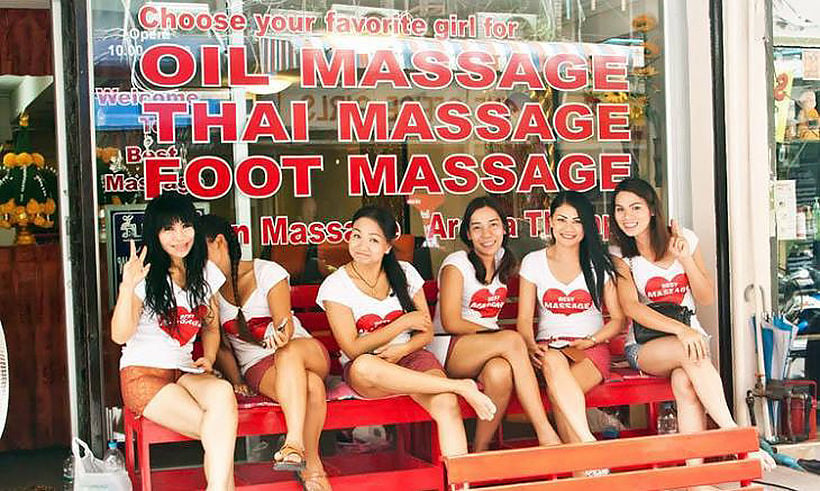 The Centre for Covid-19 Situation Administration revealed today that the government is now considering which high-risk or "red" businesses will be allowed to reopen under Phase 4 of lockdown easing. CCSA spokesman Dr Taweesin Visanuyothin says that the virus could be with us for months or even years, so the government must carefully consider which "red" high-contagion-risk businesses can reopen. The CCSA has asked operators of "red" businesses for their Covid-19 preventive plans and measures so the agency can make a decision on whether they can reopen.
Here are the businesses and activities currently in the running to reopen in the fourth phase:
Educational institutes – for classes, training, and exams
Nurseries and centres for the elderly
Educational science attractions (hundreds of them!)
Meeting rooms holding more than 200 attendees
TV and film productions with crews of more than 100 people
National parks (restricted to certain areas)
Remaining unopened beaches
Amusement parks, playgrounds, and game centres
Gyms, fitness centres, and sports stadiums (that haven't already been opened)
Convention halls larger than 20,000 square metres, for concerts, expos, and events
Entertainment venues, pubs, bars and karaoke outlets
Large massage shops
SOURCE: Nation Thailand
Keep in contact with The Thaiger by following our
Facebook page
.