New 'no smoking law' is not banning smoking in homes – Thai health official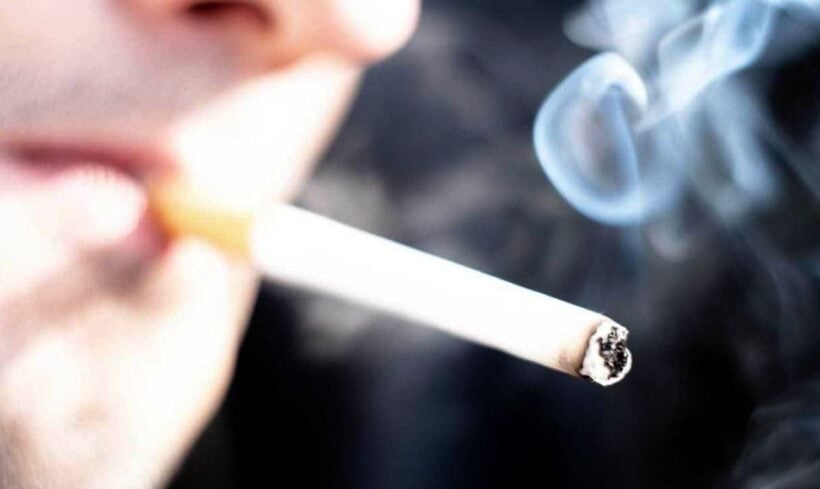 Health official Lertpanya Buranabanthit has been forced to clarify the situation about the so called 'ban' on smoking in Thai homes reported over the weekend. He has hit back at claims on social media that the new law is trying to stop people smoking in their own houses.
Read the story HERE.
Thai social media has made the story the top-trending topic over the weekend – some in favour, many not, and most misunderstanding the actual proposed new law.
Lertpanya, head of the Department of Women's Affairs and Family Development, explained that the law does not seek to ban smoking in people's homes. He said that the laws have simply been brought about to protect children and other vulnerable people from the negative health effects of second hand smoke inside homes where the smoker is inflicting their habit on other residents or family members.
The new law comes into effect in Thailand from August 20.
Many posters slammed the invasion on their civil liberties, others said the new law would be impossible to enforce, other thought it was a good idea to protect vulnerable people in homes from being exposed to other residents' smoke. Others scoffed at the idea that smoking around children was tantamount to 'child abuse', as mentioned by some health officials.
SOURCE: Sanook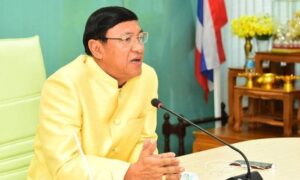 Lertpanya, head of the Department of Women's Affairs and Family Development
Keep in contact with The Thaiger by following our
Facebook page
.


Are you considering a medical procedure abroad? With Thaiger Medical you can research hospitals and doctors, choose a destination in Thailand or abroad, and book an appointment today.

Read more headlines, reports & breaking news in Thailand. Or catch up on your Thailand news.

Thailand's swift response to the 'fall armyworm' pest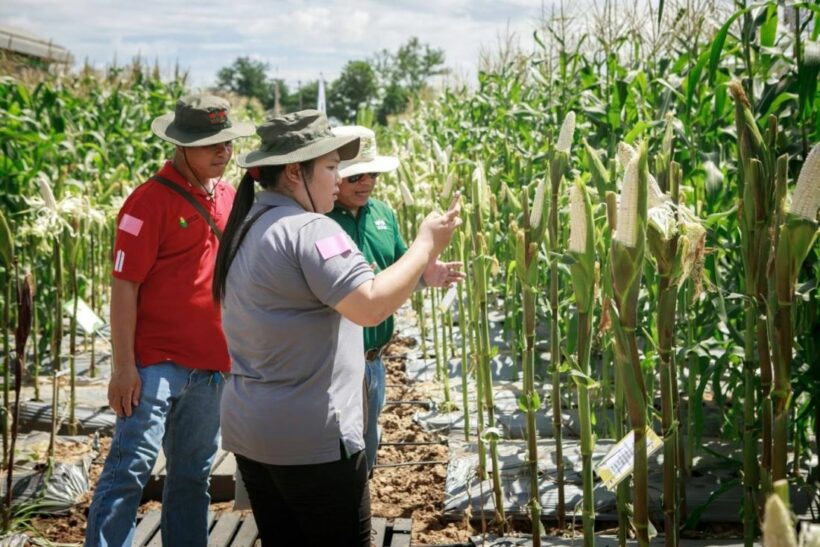 OPINION: Somsak Samanwong – Regional Technical Educator for APAC, Corteva Agriscience. PHOTO: East-East Seed
In Thailand, corn is an indispensable staple crop, used as an important source of feed for a thriving poultry and livestock industry. About 1.04 million hectares of our land is used to produce corn, with this year's yields estimated at a record high of 5.3 million tonnes.
As Thailand becomes increasingly recognised as a major world food exporter, our reliance on corn is growing to meet consumer demand for meat, both locally and globally – we are currently the third largest chicken exporter in the world. For many of us, it comes as a surprise that this ordinary but versatile crop is intrinsic in fuelling our status as the "kitchen of the world".
A small but powerful threat
However, this established position and the very growth of our food economy is currently under siege from the rise of fall armyworm, a pest so damaging that it can destroy corn crops overnight. The fall armyworm is an insect native to the Americas, where it has caused significant damage for decades. With a zealous appetite for corn, the pest quickly began to ravage crops in the Africa region following its arrival in 2016, causing losses of $13.3 billion.
Fall armyworm started moving closer to home, spreading across Yemen, India, Bangladesh, Sri Lanka and Myanmar, before reaching Thailand in December 2018. Since then, around 50 corn-growing provinces have been infested, particularly in the west of Thailand.
Fall armyworm infestations can result in yield losses for corn of up to 50%, which can have devastating implications – for those whose livelihoods rely on their crops, but also for the poultry and other meat production industries whose success and expansion heavily depend on their produce.
What makes fall armyworm so challenging to control is its high reproductive capacity and long migration distances. The pest has been known to migrate up to 1500 km3, slightly more than the distance from Kuala Lumpur to Bangkok, covering up to 100 km per night. Couple this ability to travel with rapid reproduction – four generations of fall armyworm can be observed in a single corn crop – and you have a devastating mix.
Recognising the tremendous impact of fall armyworm on the nation's farmers and our food security, the Thai authorities and key stakeholders across the agriculture industry have come together, uniting efforts to equip our farmers with the tools they need to help manage the spread of fall armyworm. By applying our learnings with fall armyworm in response to future threats, we can help to ensure our farmers are empowered and our nation's food supplies – for Thailand and for the rest of the world – are protected.
Taking swift and decisive action
Thailand's Department of Agriculture responded to the first FAO warning of fall armyworm in India by setting up a surveillance program to monitor corn growing states along the shared border with Myanmar. During this time, informative materials about fall armyworm and the ongoing surveillance program were shared with relevant agencies, universities, and most importantly, corn farmers.
Establishing communication between the authorities and those on the ground was and remains an important focus, and a telephone hotline and Line account were set up so that farmers are able to report potential infestations. As a previously unseen pest in Thailand, setting up infrastructure to monitor crops in the recognition of fall armyworm was pivotal to aiding a quick response.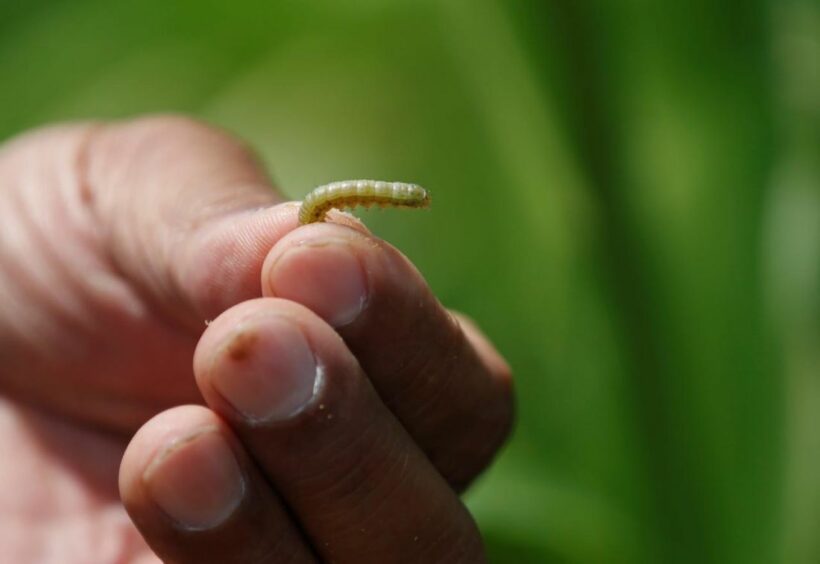 Imparting knowledge through educational efforts
Knowledge-sharing between the authorities, academic experts, farmers and industry is crucial in the fight against threats like fall armyworm. In November 2018, an educational programme for Thailand's authorities developed with the Insecticide Resistance Action Committee (IRAC) by CropLife Asia helped to provide senior agricultural and food industry leaders with in-depth information about fall armyworm and its habits.
By sharing knowledge of the pest between the government and affected industries, accurate and up-to-date information could spread across the country almost as quickly as fall armyworm itself.
Farmers remain at the heart of agriculture, and thus, in-field education is of paramount importance to safeguard crops.
Through a series of training programmes and the provision of educational materials, farmers were educated on and empowered to adopt an Integrated Pest Management (IPM) approach, as recommended by the World Trade Organisation on Sanitary and Phytosanitary Measures, to control and prevent the spread of fall armyworm. IPM combines pre-emptive treatments, scouting, monitoring and targeted treatments to protect the health of corn crops from seed to plant, and, in turn, to protect Thailand's food security.
Equipping farmers with the necessary tools
In adopting an IPM approach against fall armyworm, it is our role as agriscience experts to ensure farmers have access to safe, effective and greener solutions to control its physical spread. And, through the development of innovative technologies, solutions are available to provide farmers with long-lasting control of fall armyworm, whilst being environmentally safe to use.
Amparar®, Corteva Agriscience's foliar spray, contains the active ingredient Spinetoram and has been recommended for use in corn in Thailand to help protect corn crops against fall armyworm. It controls the insects in two ways – through ingestion and contact by the pest, providing a quick knock-down for lasting control. Amparar® has been awarded the prestigious Presidential Green Chemistry Challenge Award for its positive environmental profile and margin of safety towards beneficial insects. It is recommended by the Thai authorities as the top crop protection product for managing fall armyworm.
Our fight against fall armyworm has brought to light the invaluable role of corn in the development of Thailand as global provider of food. Perhaps even more importantly, it has helped to demonstrate how much can be achieved when public and private sectors work together in response to those that threaten our food security. We must continue to activate and engage all stakeholders – from farmers, governments, industry and academia – to ensure that, whatever the next threat to our "kitchen of the world", we remain poised for action to protect it.
Keep in contact with The Thaiger by following our
Facebook page
.
New controls on three toxic agri-chemicals take effect on October 20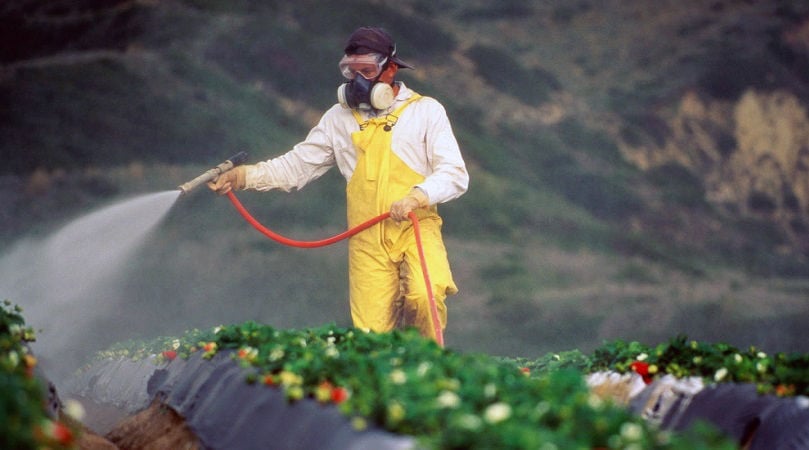 A number of ministers and officials are vowing to continue pushing for a ban on three controversial agri-chemicals – Paraquat, Glyphosate and Chlorpyrifos – all still widely used in Thai agriculture.
Meanwhile, strict measures on using the three chemicals, announced on April 5 and set take effect on October 20, have brought cheers from consumers and NGOs but protests from some farmers, who claim they still need to use the such chemicals.
When the new measures come into effect, farmers will have to provide certification that they have been trained on how to properly use the pesticides and herbicides, the crops they will be used on, and the area – all to calculate the amount of chemicals to be purchased. The person spraying the pesticides must be licenced, and shops may sell to registered and only tested farmers only. Manufacturers, importers and exporters must inform officials about production, import or export processes, and the purpose of possession.
The director-general of Agriculture Agency said farmers who still needed to use the three chemicals could apply for the training course with the government agency at any time.
Meanwhile, the president of the Agribusiness Association of Thai People reported that that in 2018, the country imported 170,000 tonnes of agricultural substances worth 3.62 billion baht – a decrease from 2017 imports of 198,000 tonnes.
SOURCE: The Nation
Keep in contact with The Thaiger by following our
Facebook page
.
Bhumjaithai ministers will quit if herbicides are not banned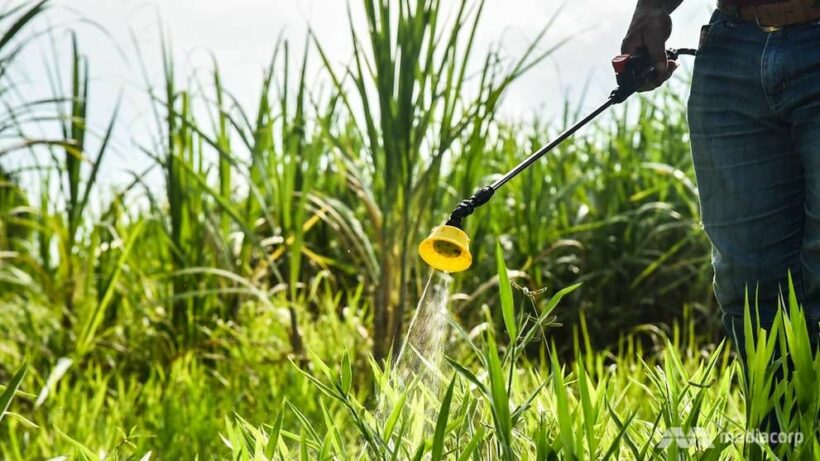 Lobbying is intensifying over a final decision to ban three controversial herbicides – paraquat, glyphosate and chlorpyrifos. With farmers, agri-business interests, environmental activists and social media all putting pressure on decision-makers to sway their decision, the biggest pressure is from within the ruling Palang Pracharat government.
Increasing pressure is now being applied to the National Hazardous Substances Committee after the Deputy PM and Public Health Minister Anutin Charnvirakul announced that the Bhumjaithai party's ministers, who oversee the use of the herbicide trio, will resign if the committee does not decide to completely ban the three toxic chemicals.
The resignation of the minority partys' Ministers from the coalition government would force Palang Pracharat into risky minority government territory where they would lose any no-confidence motion.
Speaking at a hotel in the southern province of Phatthalung, along with six other Bhumjaithai party MPs, Mr. Anutin reaffirmed the party's demand, in the public interest, for a complete ban on the herbicides.
He said that two representatives of the Health ministry, who sit on the NHSC, will definitely vote to ban the substances as he called on the committee for an open vote, instead of a secret ballot as it had done in the past.
According to Thai PBS World, when asked about the opinion of Mr. Chadha Thaiseth, an MP from Uthai Thani province and elder brother of Deputy Agriculture Minister Mananya Thaiseth who suggested the party's ministers overseeing the use of the herbicides must resign if they are not banned, the deputy prime minister said they were ready to quit "if we cannot control those people."
Mr. Anutin did not elaborate which ministers should quit, but it is understood he was referring to himself and Ms. Mananya.
The National Hazardous Substances Committee is yet to set the date for a final decision on the ban.
SOURCE: Thai PBS World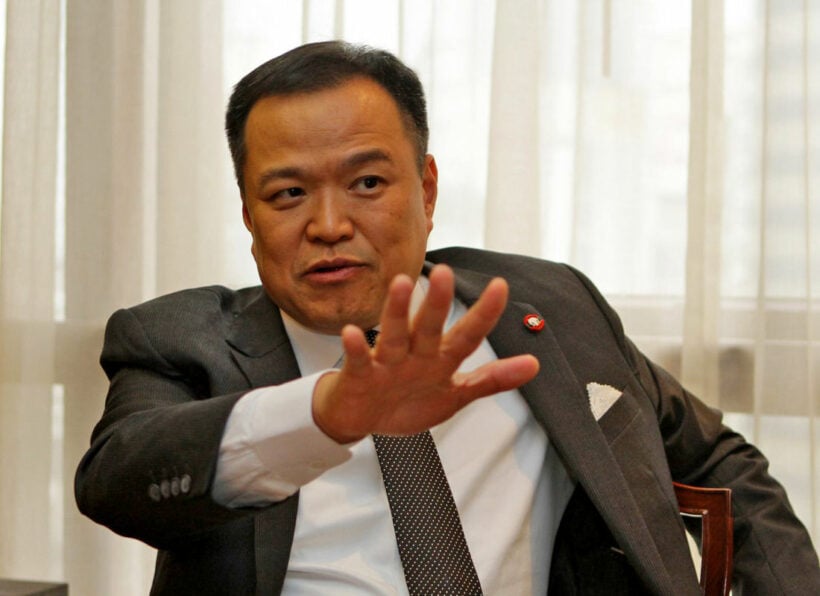 PHOTO: Deputy PM and Public Health Minister Anutin Charnvirakul
Keep in contact with The Thaiger by following our
Facebook page
.