Passive smokers at home are suffering 'domestic abuse' – new law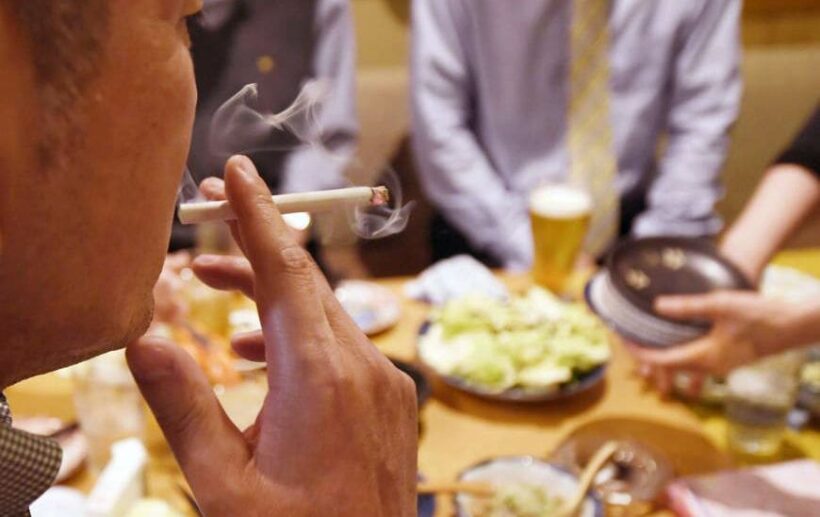 Smoking in your own home in Thailand may now be considered a crime, if the smoke is considered harmful to other people in the house. The move to ban smoking in homes with other people, and the subsequent inhalation of second-hand smoke, is part of the new Family Protection and Development Promotion Act which will come into force on August 20.
Initiated by the Ministry of Social Development and Human Security, the new laws are aimed at making homes safe from hazards posed by secondhand cigarette smoke, with smoking in the presence of children to be treated as a form of domestic abuse.
According to the centre for research and knowledge management for tobacco control, at the Faculty of Medical Science of Mahidol University, there are about 4.9 million households where one or more family members smoke.
An average of 10.3 million people have unwittingly become passive smokers because they've been inhaling smoke at home. Scientific studies show that passive smokers are at greater risk of being affected by cancer.
Of 75 child patients from houses where smoking is practiced, 76% of them were found to have nicotine traces in their urine, with 43% of them having nicotine content exceeding permissible levels.
According to the new law, anyone who thinks they are affected by domestic smoking can report to officials concerned so that inspectors will be sent to investigate and take legal action against the smokers.
Keep in contact with The Thaiger by following our Facebook page.
Never miss out on future posts by following The Thaiger.
Chon Buri zoo invites people to vote on baby hippo's name – VIDEO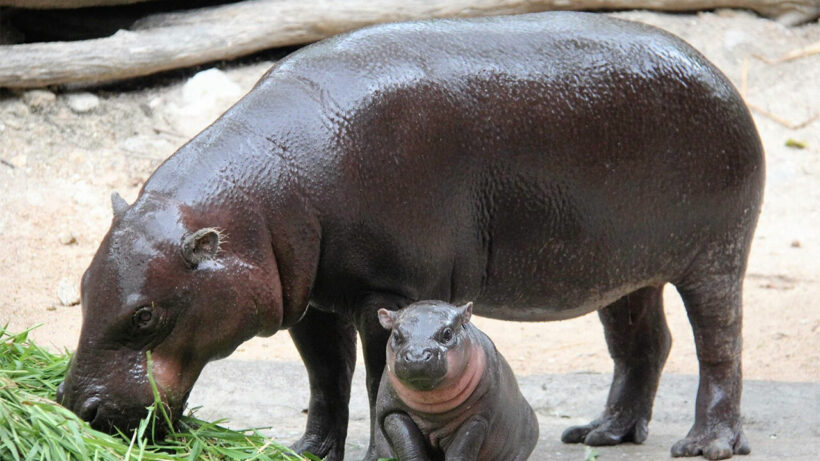 A zoo in the eastern province of Chon Buri is inviting people to vote on the name of a baby pygmy hippopotamus born last month. Anuphong Anont from Khao Kheow Open Zoo says the baby made its first public appearance yesterday.
"The female baby hippo was born on January 14 to 6-year-old mother Kanya and 21-year-old father Tony. The baby hippo is healthy but is very attached to her mum, so we let them have some privacy before introducing the new family member to the public."
VIDEO: Thai Rath
The zoo is home to 10 hippos and now 8 pygmy hippos, which are a tenth of the size of regular hippos. Among the zoo's residents is Mali, Thailand's oldest hippopotamus, who is 55 years old. Visitors to the zoo are being asked to choose from 2 potential names for the latest arrival, with voting taking place on the facility's Facebook page.
"We have narrowed it down to 2 choices: Moo Wan or Bacon. People can vote for their favourite choice at the zoo's Facebook page until April 5."
Nation Thailand reports that everyone who votes will be entered into a draw, with a chance to win the top prize of 3,000 baht. 10 others will receive free entry to the zoo for a year. The results will be announced on April 12.
SOURCE: Nation Thailand
Keep in contact with The Thaiger by following our Facebook page.
Never miss out on future posts by following The Thaiger.
Did the Covid-19 virus actually originate in Thailand? | VIDEO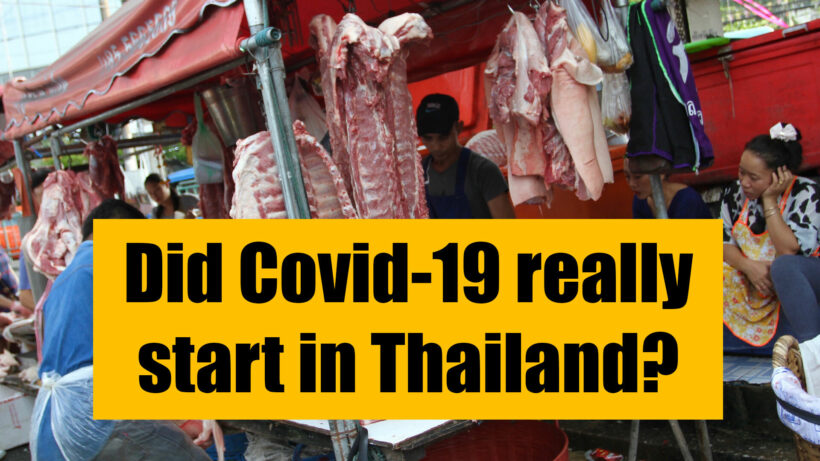 South East Asia was the source of Covid-19, not China. Even more specifically, it came from Thailand… from the famous Chatuchak market, or, as quoted correctly "a market LIKE Chatuchak".
That's the claims of a Danish epidemiologist Thea Kolsen Fischer, who was on a recent World Health Organisation fact-finding mission to Wuhan to examine the origins of the latest coronavirus pandemic. The claims were printed in Denmark's daily newspaper Politiken this week and have half left Thai officials flabbergasted.
The paper poses the question… was Chatuchak Market, or a similar were market in Bangkok like Chatuchak, indeed "the place that brought the coronavirus to Wuhan".
Chatuchak market, for those unfamiliar with the tourist trap north of the main Bangkok city centre, is a market for just about everything. It's also locally known as JJs. You can find cheap knock offs, souvenirs, hardware supplies, decor and lots and lots of animals, dead and alive.
Thailand's Department of Disease Control held a media conference yesterday to refute the claims, claiming that it regularly tests animals at the market. The spokesperson also responded to an earlier news article by Russia's Sputnik news agency suggesting that a similar strain of the novel coronavirus found in bats in Thailand appeared to resemble Sars-CoV-2… Covid-19.
Citing a new study published in Nature Communications, the Sputnik news agency claimed there are bats in Thailand with a virus, a coronavirus, that matches the one that causes Covid-19. Given the much-less-easy to remember code name RacCS203, the new virus was identified in the blood of five horseshoe bats that had been tested in an artificial cave at a wildlife sanctuary somewhere in eastern Thailand.
Researchers at Bangkok's Chulalongkorn University have also conducted genomic sequencing on the virus and reportedly found that the virus shares 91.5% of the genetic code of Sars-CoV-2.
Keep in contact with The Thaiger by following our Facebook page.
Never miss out on future posts by following The Thaiger.
Thailand Post teams up with AIS to offer disposal service for used electronics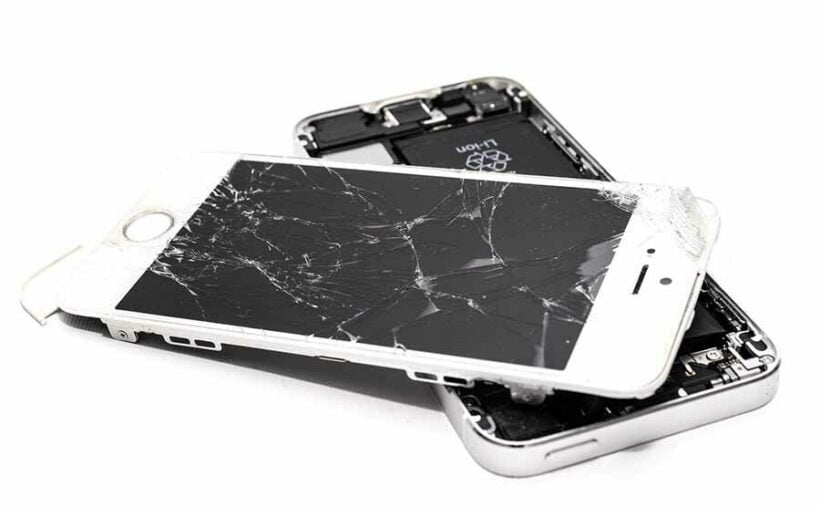 Got an old smartphone or tablet lying around and unsure what to do with it? You can now get rid of your used electronic devices by boxing them up and handing them to your postman, as part of a new campaign by Thailand Post and mobile operator AIS.
Nation Thailand reports that the move comes amid a surge in "e-waste" around the world, with many countries struggling to dispose of items safely. Thailand Post has responded to the challenge by launching a campaign that is an extension of the disposal points that already exist at post offices throughout the country, where people can get rid of their old devices. Thailand Post says the new service is free of charge and makes disposal even easier.
"People can drop their old smartphones, tablets, chargers, headphones, power banks, and smartphone batteries into a box and give it to postmen."
Saichon Submakudom from AIS has thanked Thailand Post for partnering with them in the campaign. The mobile phone operator will be responsible for disposing of the electronic items in compliance with international standards.
"We would like to thank Thailand Post for cooperating in the campaign to help people dispose of e-waste (safely)."
SOURCE: Nation Thailand
Keep in contact with The Thaiger by following our Facebook page.
Never miss out on future posts by following The Thaiger.