Passive smokers at home are suffering 'domestic abuse' – new law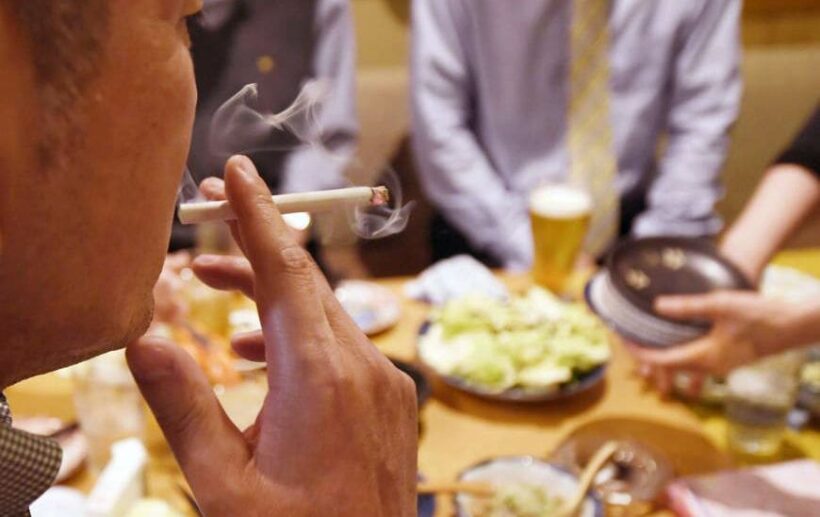 Smoking in your own home in Thailand may now be considered a crime, if the smoke is considered harmful to other people in the house. The move to ban smoking in homes with other people, and the subsequent inhalation of second-hand smoke, is part of the new Family Protection and Development Promotion Act which will come into force on August 20.
Initiated by the Ministry of Social Development and Human Security, the new laws are aimed at making homes safe from hazards posed by secondhand cigarette smoke, with smoking in the presence of children to be treated as a form of domestic abuse.
According to the centre for research and knowledge management for tobacco control, at the Faculty of Medical Science of Mahidol University, there are about 4.9 million households where one or more family members smoke.
An average of 10.3 million people have unwittingly become passive smokers because they've been inhaling smoke at home. Scientific studies show that passive smokers are at greater risk of being affected by cancer.
Of 75 child patients from houses where smoking is practiced, 76% of them were found to have nicotine traces in their urine, with 43% of them having nicotine content exceeding permissible levels.
According to the new law, anyone who thinks they are affected by domestic smoking can report to officials concerned so that inspectors will be sent to investigate and take legal action against the smokers.
Keep in contact with The Thaiger by following our
Facebook page
.
Black water pours into the Gulf of Thailand right next to Pattaya's Walking Street – VIDEO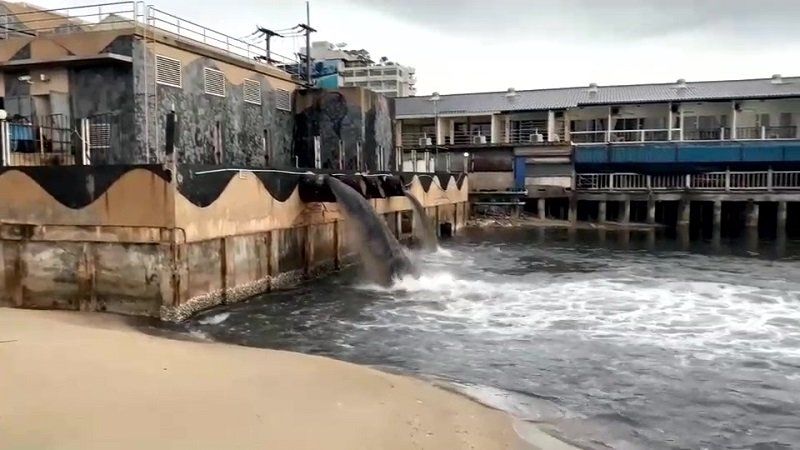 Just when you thought it was safe to go back into the water… some disgusting black water gushing back onto the Pattaya foreshore. It's meant to be the Gulf of Thailand, not the Black Sea. The video on the 'We Love Pattaya' Facebook page (below) showed the black water pouring into the sea from a pumping station near the entrance to Pattaya's Walking Street.
By the time reporters got there to collect more pictorial evidence, the damage done was evident although the flow of dirty water had stopped. Heavy rains from late last week had mixed with heaven-knows-what and ended up being deposited on Pattaya's foreshore, basically pristine up to this event after a 'rest' from tourists for nearly 3 months.
The local media called on Pattaya authorities to "act on the reports" but nothing is expected to happen. At this stage, seeing this video, social distancing may be more than just staying away from other people.
It seems the new Pattaya Beach Road drains are WORKING 🇹🇭🙏🇹🇭Big rain no beach road floods ❤️🤍💙

Posted by We Love Pattaya on Thursday, 28 May 2020
SOURCE: Thai Visa | We Love Pattaya
Keep in contact with The Thaiger by following our
Facebook page
.
Southern mayor backs bounty for shark hunt after boy's foot was bitten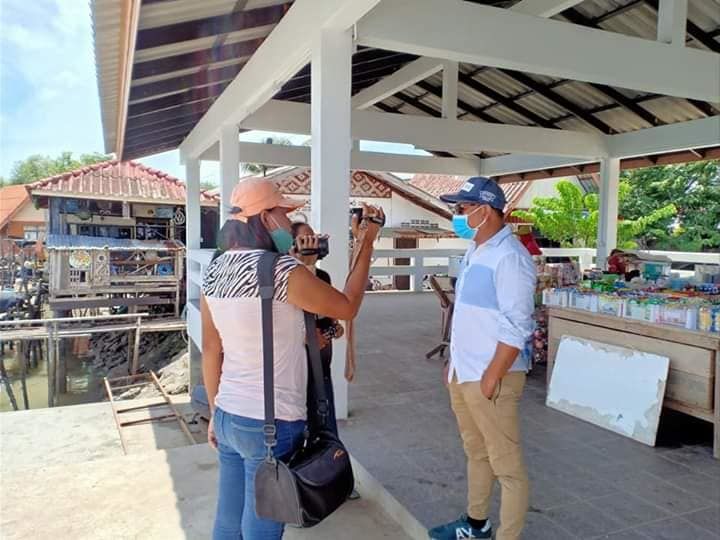 People are searching for a shark after it bit a boy's foot at the Chebilang pier in the southern province of Satun. The Chebilang mayor Mahmadneesum Bilungload even said he'll give a cash reward of 1,000 baht to whoever catches the shark. He took a long tail boat out on Saturday afternoon to scope out the scene and try and track down the shark.
Last Thursday, 12 year old Harafat Limapicharsakul was playing on the Chebilang pier with two of his friends. The shark bit his foot when he was swinging his legs in the canal. The boy is okay, but he needed 50 stitches (yikes!!). The local government Facebook page posted a warning alerting people not to swim in the canal.
Researchers from the Marine and Coastal Resources Department say the bite is most likely from a bull shark. The canal opens into the Andaman Sea and bull sharks are known to swim from the sea into the brackish water of the klong, a marine scientist told the Bangkok Post. The department's director general says that bull sharks are not typically aggressive, "but maybe they shark saw the boy's swing legs as a threat".
The minister of Natural Resources and Environment is criticising the mayor for supporting the shark hunt, adding that warning signs and announcements should be put in place instead of demonising a breed of shark.
"Don't offer a bounty for a shark or support the hunt for a reward."
SOURCE: Bangkok Post
Keep in contact with The Thaiger by following our
Facebook page
.
Netizens in uproar after man saves deer from python in Chon Buri – VIDEO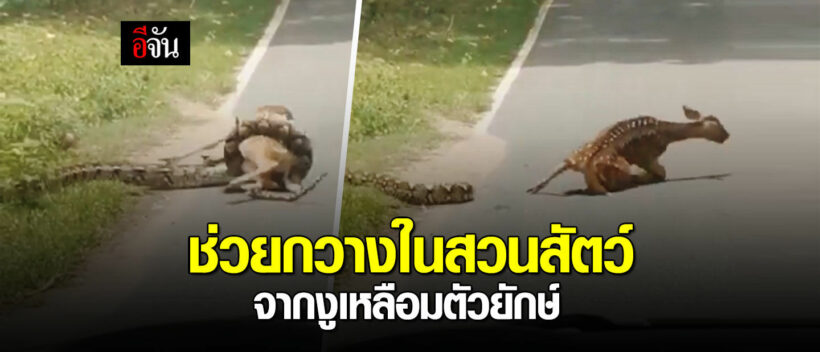 Social media are ablaze with debate over the appropriateness of the actions of a man who helped a deer escape near-certain death in the clutches of a python. The video, recorded yesterday in Khao Kheow Open Zoo, in Chon Buri province's Sri Racha district, shows a python trying to crush a spotted deer before devouring it.
Before the giant snake could finish its kill, a man hit it with a stick and forced it to release its prey, which scrambled away as the serpent slithered back into the forest. Many netizens say that it's natural for animals to eat other animals and humans should not interfere, while others believe it was the right thing to do to save a life.
This snake went hungry for the day,
SOURCE: Nation Thailand
Keep in contact with The Thaiger by following our
Facebook page
.