Expats arrested after posing for selfies while handling protected sea creatures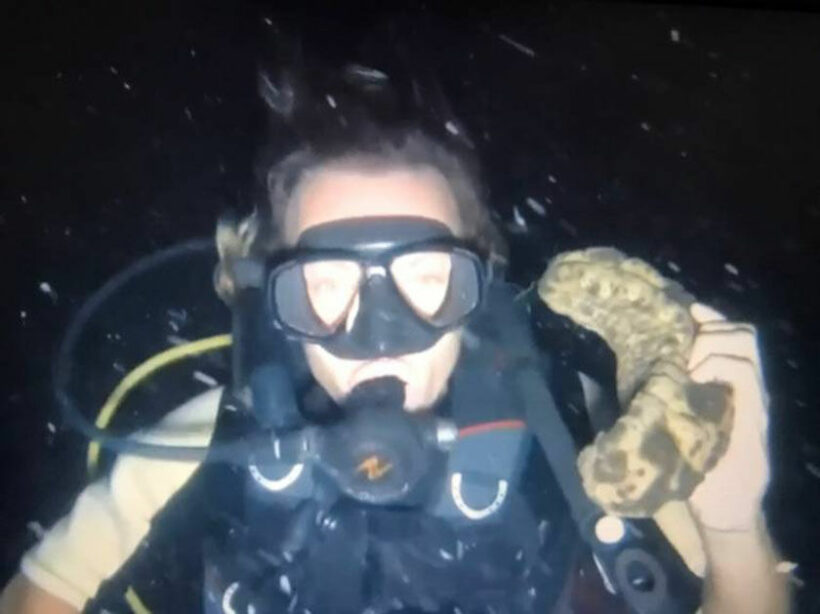 A Dutch man and a Hungarian national are in custody after picking up protected sea creatures while diving off Koh Pha Ngan in the southern province of Surat Thani. Nation Thailand reports that the Hungarian man, named as Attila Ott, is a scuba diving instructor, who owns the Pink Panther Scuba Dive Club on the island. The Dutch man has been named as Francesco Simonetti, who works as a chef at the island's Il Barracuda restaurant.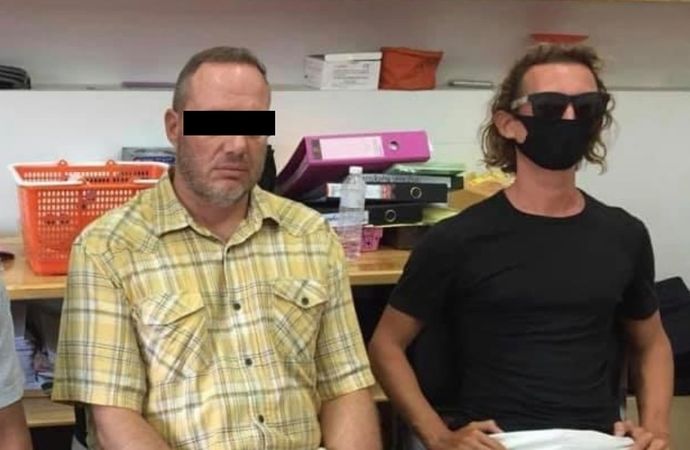 PHOTO: Nation Thailand
The arrests came after both men posted selfies and videos on the internet that showed them handling the sea creatures, provoking outrage among social media users. It's understood both men have now admitted the offences, which took place at the Salad Beach area of Koh Pha Ngan, according to Sophon Thongdee of the Department of Marine and Coastal Resources.
"We tracked down the suspects and identified them as Attila Ott, a Hungarian national, and Francesco Simonetti, from the Netherlands. Salad Beach is a protected area, which makes their actions punishable by a maximum fine of 100,000 baht or one-year imprisonment, or both."
The pair have also been slapped with fines for immigration offences: Simonetti for not notifying a change of address within 24 hours, and Ott's wife for failing to inform officials within 24 hours that she had a foreigner staying at her property.
SOURCE: Nation Thailand
Keep in contact with The Thaiger by following our
Facebook page
.
Never miss out on future posts by
following The Thaiger
.
Thailand Post to upcycle parcel boxes into furniture for Border Patrol Police School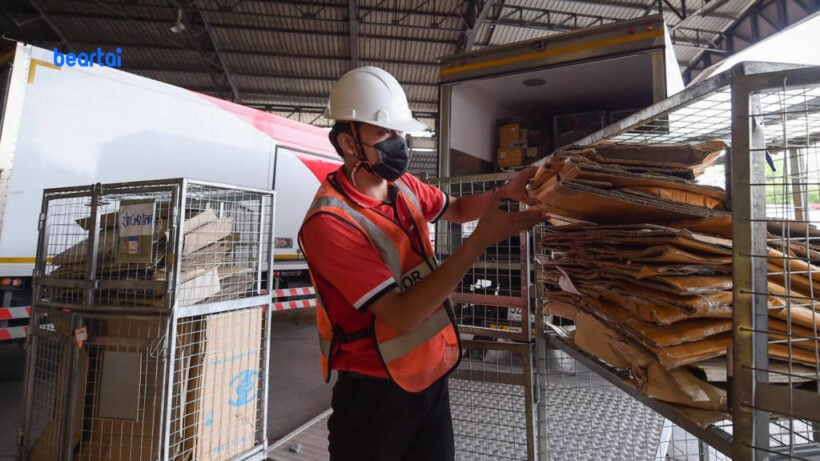 The Thailand Post is going to turn its parcel cardboard boxes and paper envelopes into tables and chairs for students at the Border Patrol Police School. The postal service says they've already received 10,000 kilograms of used boxes and envelopes for the upcycling project.
People can send used parcel boxes and envelopes back to Thailand Post to be collected for the furniture project. President of the postal service Korkij Danchaivichit says discounts and promotions are offered through the 9.9 online shopping campaign which promotes the reuse of the packages. He says some local online marketers have already hopped on board.
"It is a win-win situation for all… First of all, suppliers use compostable paper parcels that are eco-friendly; also 9.9 online shopping enhances the economy, and finally, we (Post Office) get to collect the reusable paper parcels and turn them into furniture to supply schools."
The campaign ends on October 31. Korkij says he'd like to invite more people, online retailers and businesses to send back their used parcel boxes and envelopes.
SOURCES:Xinhua| Nation Thailand
Keep in contact with The Thaiger by following our
Facebook page
.
Never miss out on future posts by
following The Thaiger
.
Alcohol banned at national parks after complaints of trash and drunk tourists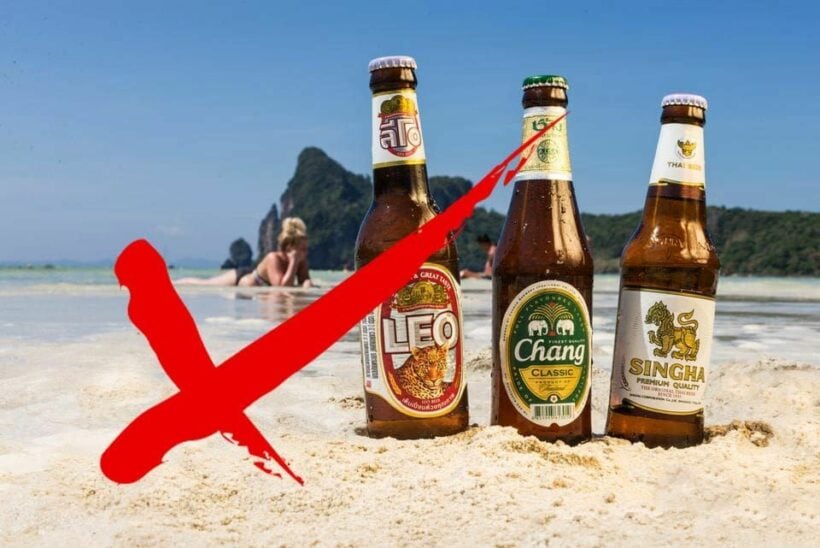 Alcohol is now banned at national parks after tourists allegedly got drunk at a waterfall and others left a load of trash by their campsite. The Department of National Parks, Wildlife and Plant Conservation has updated other park rules to make sure parks are kept clean and the wildlife isn't disturbed.
Just last week, trash left at a campsite at Khao Yai National Park was boxed up in a parcel and sent back to the campers. Thailand's Environment Minister Varawut Silpa-archa says he will blacklist certain tourists from national parks if they litter or cause damage to protected areas.
"We kindly ask every tourist to put garbage in the provided areas because the garbage that you left may kill wild animals that come down around the area looking for food. In this case, we purposefully collected all your rubbish in a box and sent them to your home as a souvenir as a lesson to not litter anywhere ever again."
Other tourists were allegedly drunk and making a lot of noise at the Namtok Samlan National Park, Varawut says. He says both groups of tourists face charges for their actions.
Here are some of the revised rules…
Alcohol is banned at national parks for the time being
Loud noise is not allowed after 9pm and noise must be stopped at 10pm
When renting a tent, tourists must provide identification, address and phone number
"Those who break the rules will be asked to leave and may face legal actions as well as being banned from other national parks. Camping equipment can also be confiscated."
SOURCE: Bangkok Post
Keep in contact with The Thaiger by following our
Facebook page
.
Never miss out on future posts by
following The Thaiger
.
Richest 1% responsible for twice the amount of carbon emissions than the poorest 50%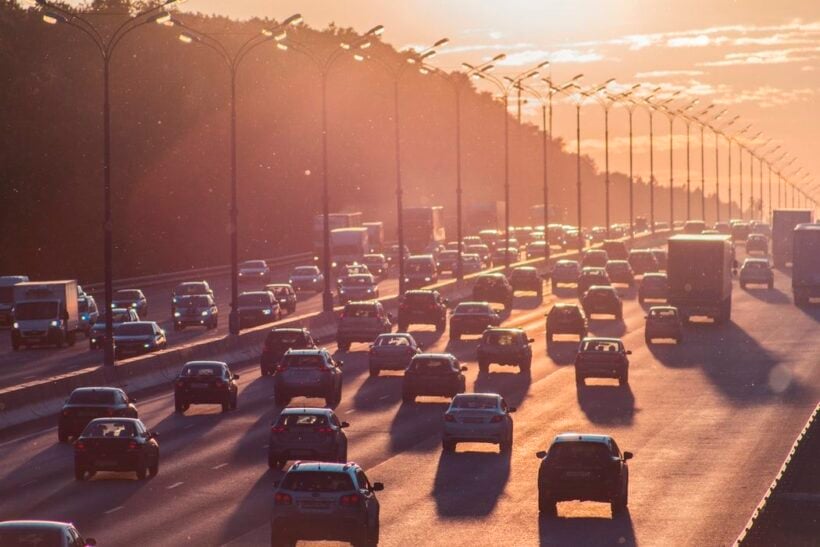 The richest people in the world, who make up just 1% of the population, are responsible for a significant amount of carbon emissions. A study shows that the "1 percenters" make up twice as much carbon pollution than the poorest half of the world. Some say the poor are the least responsible for climate change, but have to deal with most of the negative consequences.
In a 25 year study led by Oxfam, researchers at the Stockholm Environment Institute found that wealthy countries were responsible for using up nearly a third of the Earth's carbon budget. The study was conducted from 1990 to 2015, when annual emissions grew by 60%.
Oxfam is a confederation of 20 independent charitable organisations focusing on the alleviation of global poverty, founded in 1942 and led by Oxfam International. It is a major nonprofit group with an extensive collection of operations.
63 million people made up the richest 1% of the world. Since 1990, they have been responsible for 9% of the 'carbon budget'. The carbon budget is the maximum amount of greenhouse gases that can go into the air before temperature rises to catastrophic levels. 3.1 billion people make up the poorest half of the world's population. The carbon emissions growth rate of the rich 1% was 3 times more than the poorest half of the world.
There's not just an economic inequality between the rich and the poor, according to the head of policy, advocacy and research, Tim Gore. He told AFP the research shows the world's "carbon inequality."
"It's not just that extreme economic inequality is divisive in our societies, it's not just that it slows the rate of poverty reduction …But there is also a third cost which is that it depletes the carbon budget solely for the purpose of the already affluent growing their consumption … And that of course has the worse impacts on the poorest and least responsible."
Carbon emissions have decreased since the pandemic. But just a few months doesn't take away the damage that has been done for years. Temperatures are still on track to rise several degrees this century. Although the 2015 Paris climate deal was set to keep the global temperature rise below 2 degrees Celsius above pre industrial levels, emissions have continued to increase.
"It's clear that the carbon intensive and highly unequal model of economic growth over the last 20-30 years has not benefited the poorest half of humanity… It's a false dichotomy to suggest that we have to choose between economic growth and fixing the climate crisis."
Some say the global economy needs to prioritise "green growth." If not, the decrease in pollution during the pandemic will have a very small and insignificant overall impact on climate change. Some say carbon emissions affect the poorest nations the most who don't have enough resources to fight natural disasters possibly brought on by the rising temperatures, like wildfires and droughts.
SOURCE: Bangkok Post | AFP
Keep in contact with The Thaiger by following our
Facebook page
.
Never miss out on future posts by
following The Thaiger
.