Chon Buri struggles with severe drought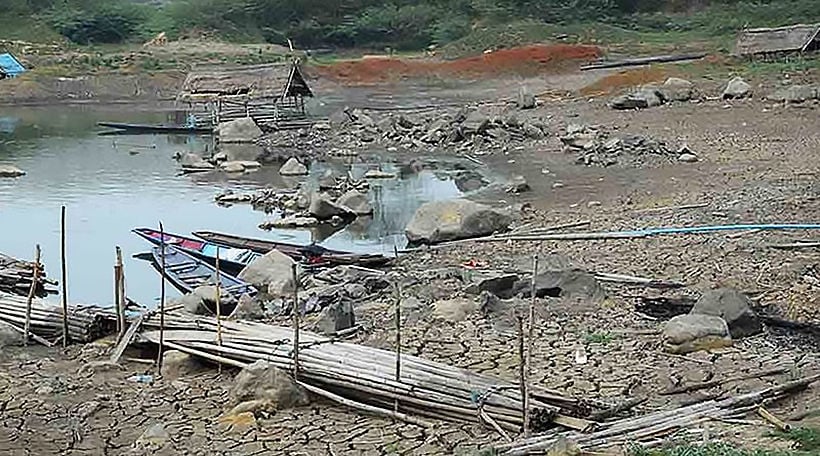 As Thailand faces its worst drought in 40 years, officials in Chon Buri met yesterday to discuss a solution regarding lack of water and low water pressure in the province's Sattahip district, south of Pattaya, also the home to a naval base.
Responding to many recent complaints, Sathira Pueakprapan, a member of the council in Chonburi, told reporters that Sattahip area receives water from three main providers – the water works authority in Sattahip, Ban Chang and Pattaya."
"Many areas in Thailand are facing drought problems as well as residents in Sattahip. This is causing some areas to have no water and some to have weak water pressure. Additionally, these problems can be unpredictable and last for extended periods of time."
"We have confirmed that the overall water supply is still enough in the area until June which will be the end of the dry season. However, please save and conserve water in the interim period."
"We are trying our best to solve the water problems and divert water from the areas with higher levels of supply."
But a spokesman for Thailand's Meteorological Department painted a bleak picture.
"There is unlikely to be any rain until the beginning of the rainy season in May, and high temperatures brought on by the climate condition known as El Nino will prevail."
Even in the tourist island of Phuket, where 84% of the economy relies on tourism, the three main catchments are either a lot lower than in the past or, in the case of Manik Dam in Srisoontorn, completely empty.
The TMD predicts 2020 is likely to be worse than 1995 and 2015/2016, when water needed to be drawn up from aquifers. Residents in Bangkok and surrounding areas were affected and competed for meagre water resources. Roads cracked, riverbanks collapsed and saltwater seeped into the groundwater in Pathum Thani province, affecting the local tap water supply.
Thailand commonly suffers from both drought and flood, and plenty of both. But as demands on agriculture grow, along with population, tourism and development, the effects of these extremes become more evident and critical. Critics say the outlook of scarce rains for 2020 exposes the poor management of the Kingdom's water resources.
"The government is perpetually locked into historic and ineffective practices that haven't kept pace with modern agriculture."
This year's long dry season is expected to produce lower farm outputs and push up prices, even as overall farm income declines due to the drought. This will affect the purchasing power of farm households, which account for one third of Thais.
SOURCES: The Pattaya News | The Nation
Keep in contact with The Thaiger by following our
Facebook page
.
Never miss out on future posts by
following The Thaiger
.
Little has changed: 9 years after devastating floods, Bangkok remains defenceless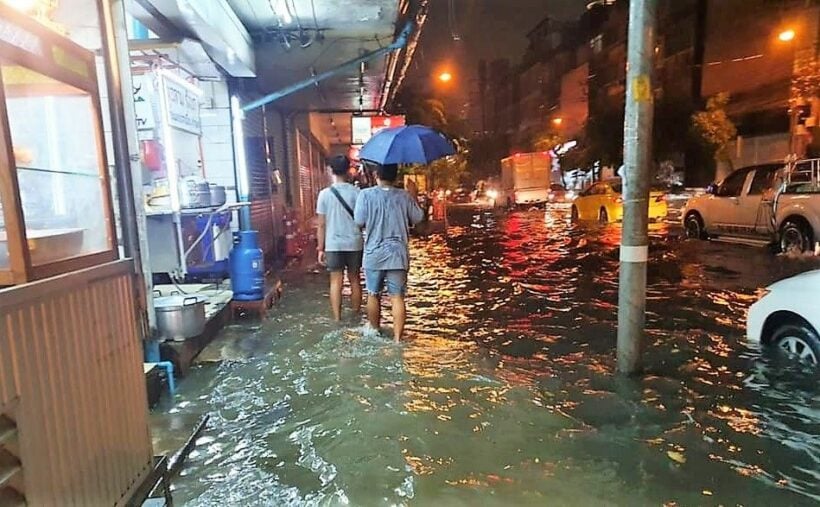 Parts of Bangkok remain at risk of catastrophic floods, as happened in 2011, when thousands of people were displaced and homes partially or totally destroyed. Now, 9 years later, a report in the Bangkok Post says city officials have made little progress in shoring up the capital's flood defences, and the upper-eastern area remains as exposed as ever.
Back in the day, these areas would have been covered in rice paddies, meaning flood water could be retained. In recent decades however, the selling off of huge swathes of land for the development of residential and commercial projects, has made the region much more vulnerable.
While the Bangkok Metropolitan Administration has had some grand plans for various flood catchment projects, progress has either slowed or, in some cases, come to a grinding halt. In 2012, officials began planning tunnels and underground reservoirs to carry excess water to natural reservoirs or ponds.
It was hoped 6 flood catchment projects, encompassing around 1,000 rai, could hold up to 5 million cubic metres of water. Since then, little progress has been made, with 4 out of the 6 failing to take shape as a result of the land in question being – you guessed it – sold off for the development of yet more residential and commercial property.
There are currently 2 flood catchment projects in the pipeline, according to Somsak Meeudomsak from the BMA. The first, in the district of Kanna Yao, is expected to hold around 728,000 cubic metres of water, and the second, in the district of Min Buri, will hold 218,400 cubic metres. Somsak is hopeful both projects will go ahead as they have the support of residents.
However, while the BMA has previously said the Kanna Yao project would see 130 rai of land being used for flood defences, it's understood 30 rai of adjacent land is currently being developed for commercial purposes. Locals in the area are anxious to see the flood catchment project go ahead, with one anonymous resident saying the people are urging officials to move quickly before they lose out to developers.
"The BMA says it has just started the land expropriation. But developers are quick in buying land and developing projects. If the BMA moves too late, this flood catchment project might be grounded like the previous 4."
SOURCE: Bangkok Post
Catch up with the latest daily "Thailand News Today" here on The Thaiger.
Keep in contact with The Thaiger by following our
Facebook page
.
Never miss out on future posts by
following The Thaiger
.
Top 10 ways to avoid getting Dengue Fever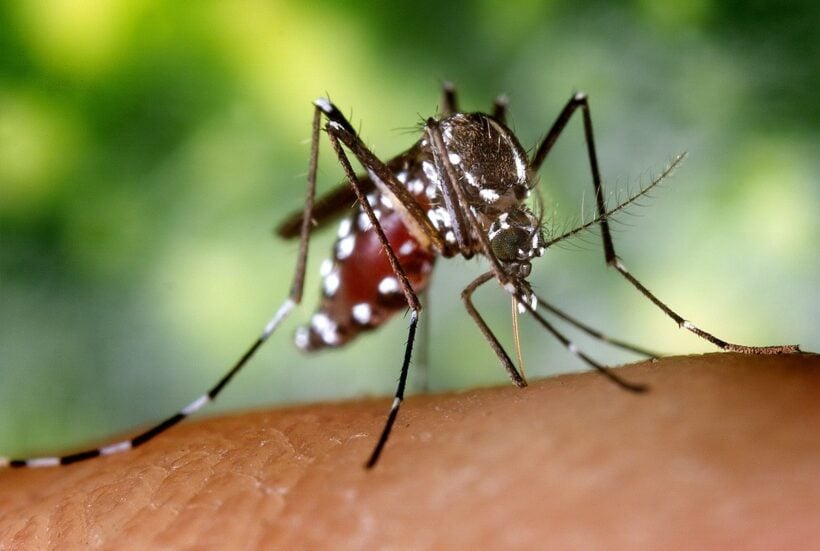 There is no specific medicine to treat dengue infection. About 1 in 4 people infected will get sick, some very sick. A severe case of dengue can be life-threatening within a few hours and will probably require hospitalisation. The most common symptoms of dengue include nausea, vomiting, a rash, muscle aches and joint pains. Symptoms of dengue typically last 2 – 7 days. Most people recover in about a week.
A lot of Thailand is jungle. And the weather is very humid. Mosquitoes thrive in both situations. You're in their domain and they're not going anywhere just because you want to live here or are on your vacation. The Aedes aegypti mosquito is the carrier of Dengue Fever which is very prevalent in South East Asian countries.
Your best way to avoid Dengue Fever is to avoid the carrier mosquitos which bite you. Here are a few tried and proven methods.
1. Mosquitoes love the ground
Most mosquitoes 'hang around' close to the ground so your feet and legs dangling under the table are an easy target and out of sight. You won't hear them buzzing under there over the clinking of glasses and the tuk tuks whizzing by. If you're heading out to dinner take some repellent for your legs, the lower on the legs, the more likely you are to be bitten there. Most restaurants and bars will have some spray – just ask them.
It's the places we love and appreciate about Thailand, sitting amongst the tropical jungles, that are also the most dangerous when it comes to contracting dengue. And just because you're staying on a 10th floor condo and think you're high above the scourge of the mosquitoes, you're not safe and plenty of mosquitoes will find their way to find you.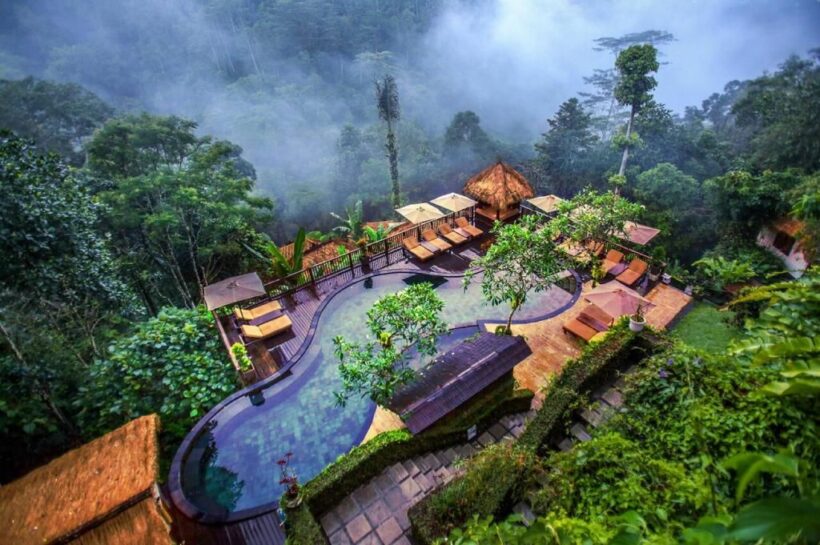 2. Sunrise and sunset
We love the sunsets in Thailand. And for the morning people, sunrises. So do Aedes aegypti, the type of mosquitoes that carry Dengue. So these times of the day you need extra precautions against mosquitoes. They will be around. If you are at an outdoor venue at the time make sure the fans are circulating the air under the tables and you have a quick spray of repellent – every venue will have some available.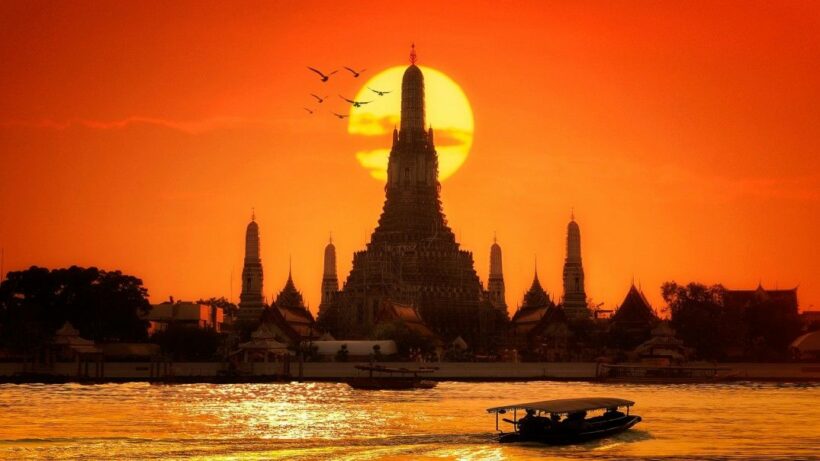 3. They love your perfume
If you smell nice – a hint of perfume or after-shave here or there – the mosquitoes will be attracted too. Probably not your intended target. That scented soap the hotel provided (in the impossible-to-open plastic wrap) is likely a sweet smell for the relentless mosquito's tracking system.
When they're not biting you they're usually attracted to flowers. Bland is better if you want to avoid mosquitoes. Buy unscented deodorant too. Try chocolates, flowers and an expensive restaurant to lure your partner instead.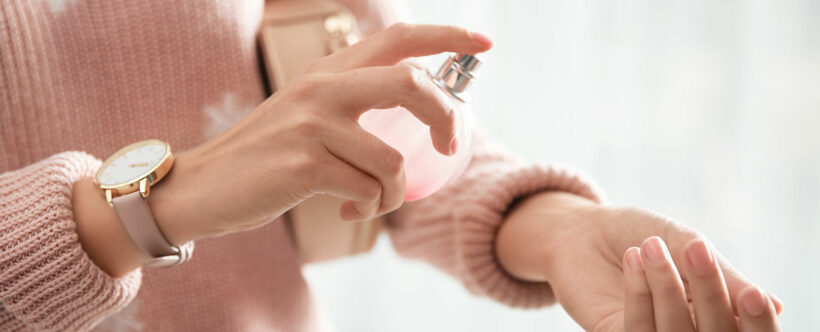 4. Biege is back
Beige is back. Mosquitoes are fashion victims and seem attracted to bright coloured clothing. Bland coloured clothes are less attractive to mosquitoes. There may be a reason the tropical safari suit (and 70s fashion item) is beige.
(By the way, only Roger Moore as James Bond looks cool in a safari suit. YOU probably won't look cool but it may help you avoid being bitten.)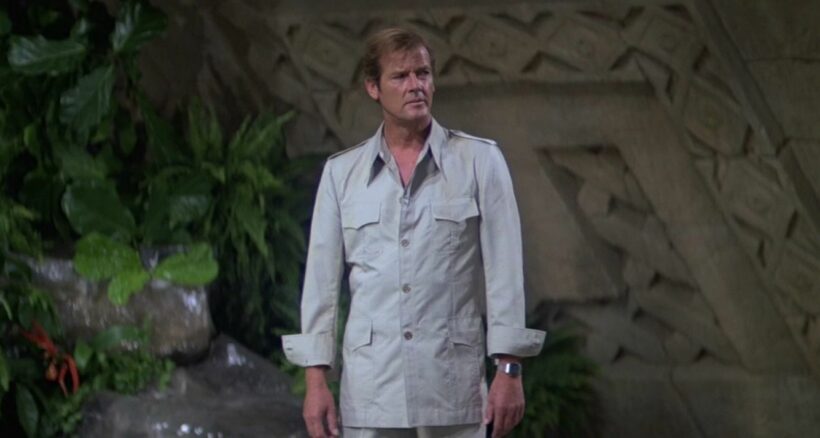 5. Re-apply repellants
Whatever you apply on your skin to deter mosquitoes, you'll need to re-apply every few hours. Just a quick squirt isn't going to work all night. If you're outside you WILL be perspiring and this both washes away the repellent and provides a new attractive scent for the mosquitoes.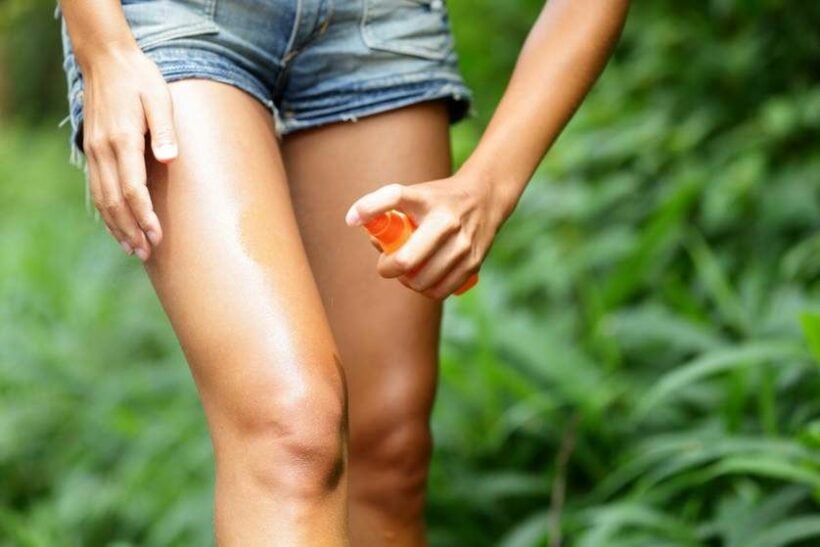 6. They like it dirty!
If you've been out all day, trekking the hills, pounding the city pavements, swimming in the sea, lounging on the beach… Yum, you'll be sweaty, salty and ripe for the mosquitoes. They like it dirty!
Have a shower, without using scented soap or lotions, before you head out for your sunset drinks at your favourite rooftop bar.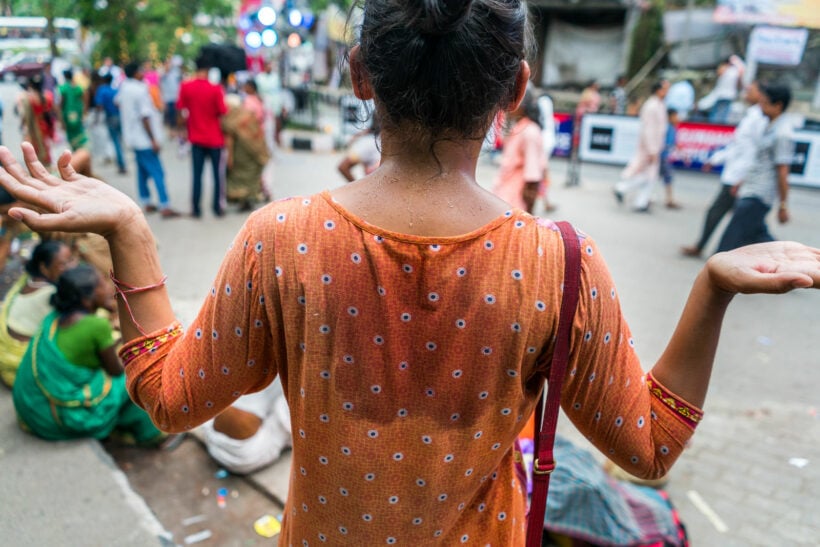 7. Check the mosquito coil is working
Mosquito coils work very well as a general deterrent but you'll need to be vigilant that the coil's fumes are blowing in your direction. Set them on the ground, where most of the mosquitoes tend to gather, around your legs and feet. Check them regularly to make sure they haven't stopped burning.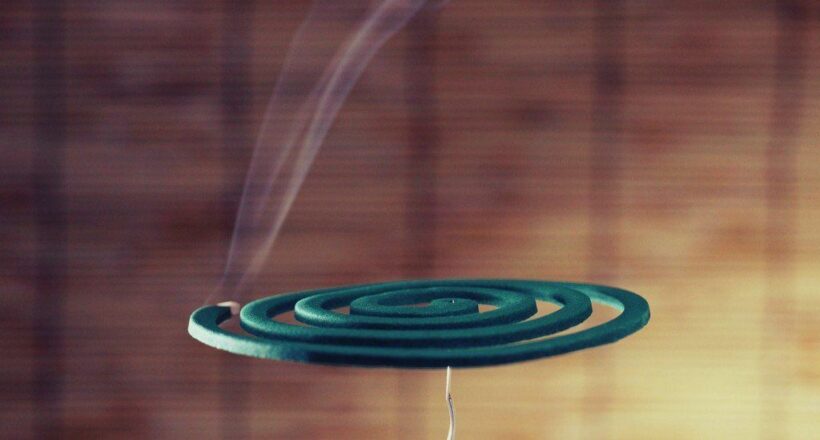 8. Blinded by the light
Mosquitoes are attracted to light so if the lights are off outside and on inside, the mosquitoes will be headed towards the light. Not only mosquitoes, just about any bug is going to be attracted to light. If you want to get the bugs outside again, turn on a light outside and the lights off inside and open the doors. They'll head out towards the light.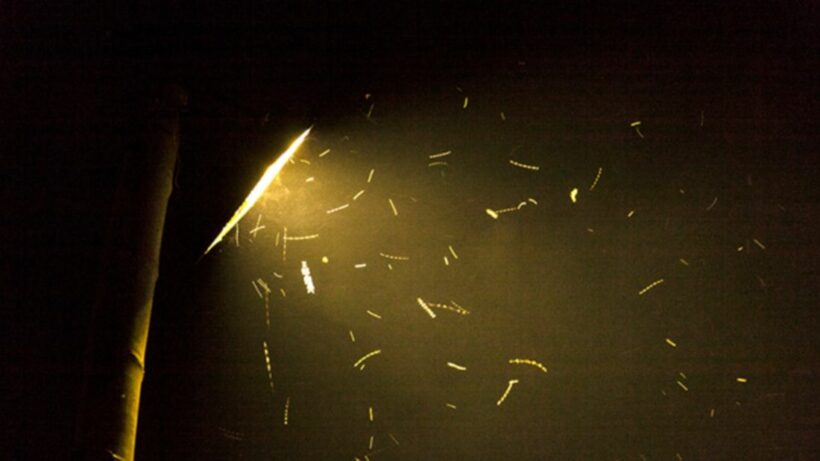 9. Spray your room before you go the bed
Mosquitoes will track you down, wherever you are. No matter if you're in a five-star hotel over-looking the Andaman Sea or a back-packers in the hills of Chiang Mai, they don't discriminate. If there's a hole in your room's defences, mosquitoes will find a way in. Windows and doors, obviously, but also vents – anywhere there's access to the outside.
Best to spray your room before you sleep and keep the doors and windows closed, unless you've got fly-screens without any rips or tears. Many of us don't like sleeping with the air-conditioning but better a dry throat in the morning rather than a case of dengue.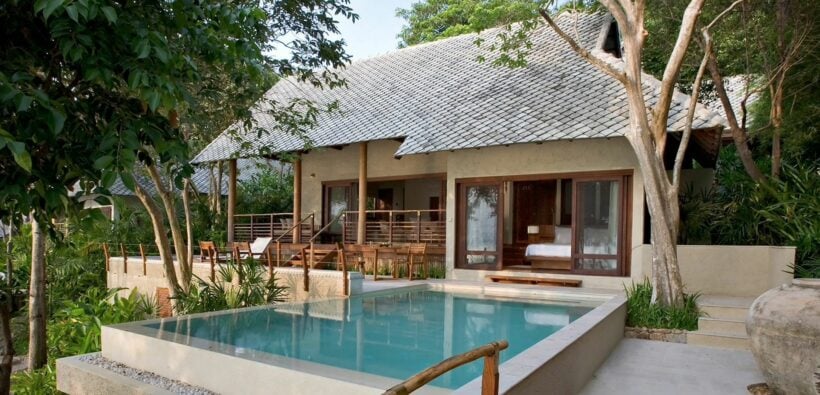 10. Nets and fans
A mosquito net above your bed is a cage that keeps you in and the mosquitoes out. Make sure there's no way in for them – they'll find a way if there is. A good fan will also work very well but it's got to be blowing hard enough so the mosquitoes can't make a three-point landing on your body.
A gentle zephyr on #1 setting won't do. If you get the position of the fan right and have the setting high enough you'll stay cool and the mosquitoes will not be able to land on you and bite.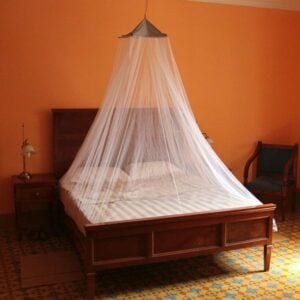 Bottomline
South East Asia has been declared the region with the greatest risk of contracting dengue by the World Health Organisation. Instances of Dengue are on the rise but you are well able to control most of the risk factors.
The Aedes Aegypti is also known as the tiger mosquito with the distinctive black and white stripes. They most frequently bite at sunrise and sunset but this species also bites during the day. But you're only at risk if the actual mosquito is carrying the Dengue virus.
Conservatively, at least 50 million people contract Dengue each year and Dengue is thought to cause around 20,000 deaths per year around the world. The fever can take around a week to incubate after you've been bitten. You might start with a measle-like rash followed by a fever and lack of energy. Victims describe it as flu-like symptoms but many react quite differently depending on the strain of the virus. Some people even get excoriating muscle and joint pain.
Keep in contact with The Thaiger by following our
Facebook page
.
Never miss out on future posts by
following The Thaiger
.
More than 1,000 pigs killed in effort to contain spread of virus in Lampang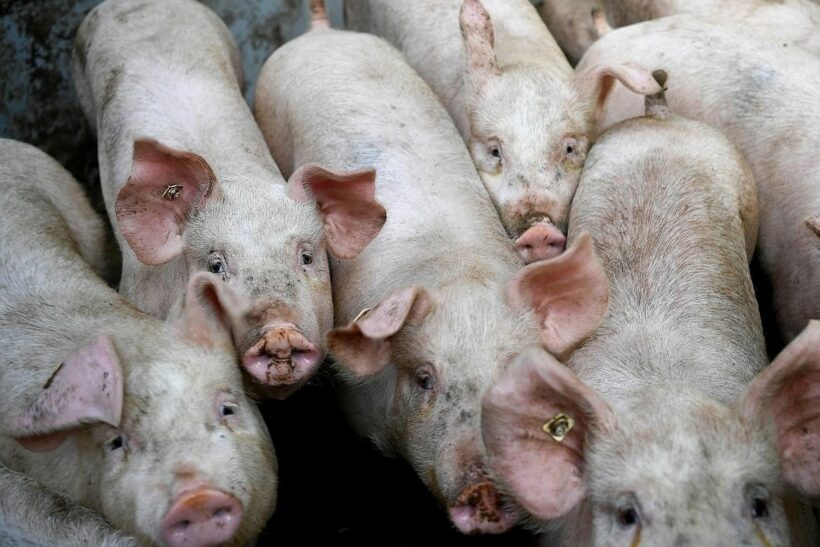 The outbreak of 'porcine reproductive and respiratory syndrome' caused the Department of Livestock Development to order the slaying of pigs in several subdistricts of Mae Tha district in the northern Lampang province. The head of the department says it has been able to prevent the outbreak from spreading out of the declared areas due to the elimination order, but the number of pigs being killed could be higher if officials deem it necessary.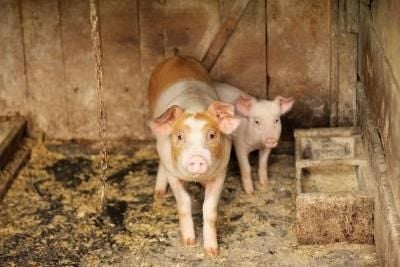 Farmers are being told to inform officials immediately if they find that their pigs have died of an unknown illness so officials can gather blood samples. Most of the affected pigs so far come from smaller farms that have up to 60 pigs. However, the department has restricted the transportation of pigs within a 5 kilometre radius from the epicentre of the outbreak in an effort to contain the virus.
Inter-provincial transportation of pigs has also been stopped as well according to the department. Officials say owners of the pigs who are eliminated receive 75%t of the pig's cost if they surrender the pigs to the department.
SOURCE: Nation Thailand
Keep in contact with The Thaiger by following our
Facebook page
.
Never miss out on future posts by
following The Thaiger
.