Study finds 82% of Thais "confident" in reopening tourism sector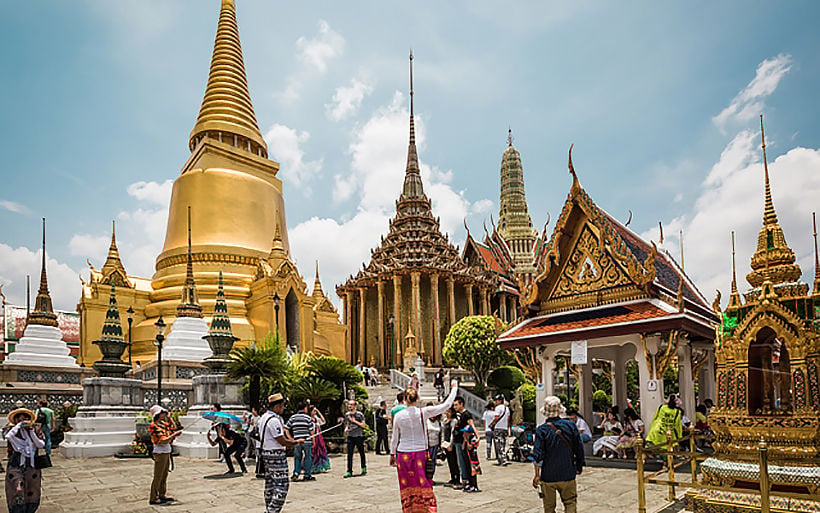 As Thailand gradually reopens its borders, new findings from a global study suggests that 82% of Thais are confident that Thailand is well prepared to reopen its tourism and leisure activities, the highest globally. The study also found that tourists from Hong Kong, Singapore, Philippines, Indonesia, and India are all targeting Thailand as their first destination when their countries' borders reopen.
Jointly conducted by leading social research agency Blackbox Research, data provider Dynata, and language partner Language Connect, "Unravel Travel: Fear & Possibilities in a Post Coronavirus (Covid-19) World" examined the sentiments, preferences, and expectations of 10,195 people across 17 countries regarding travel in a post-Covid-19 world.
Thailand's economy is heavily dependent on tourism, with foreign tourist revenue contributing around 11% to the national economy. The vast majority (93%) of Thais recognise the importance of the tourism sector to the local economy. In fact, 22% of Thais agree that there is an urgent need for tourism boards, including their own, to promote tourism for economic reasons – the highest globally.
Saurabh Sardana, CEO of Blackbox Research, says that both regional interest and citizen sentiment toward restarting local tourism have been encouraging, especially given the country's phased approach in reopening to business and medical tourists. Sardana notes that establishing traveller's trust in health and safety protocols is key, and that Thailand needs to capitalise on its success in containing the COVID-19 outbreak.
"It is evident from our findings the immense value tourism contributes to Thailand's economy. As Thailand progressively opens its borders to international visitors, its immediate priority will be to regain traveller confidence, through reinforcing how Thailand has in place strict health and safety measures, keeping everyone safe.
"In turn, businesses and the Tourism Authority of Thailand need to work collaboratively and ensure full compliance with these measures, and effectively communicate their efforts through the right channels. Only through stringent health protocols and regular public communication can the tourism industry successfully revitalise itself.
"With Thailand's currently low rate of coronavirus infections, and its strong public health system which played a key role in its tackling of the pandemic, the country is well placed to be recognised on the regional and global stage as a trusted destination."
Amongst Southeast Asian countries, Thailand has the strongest domestic appeal. 91% of Thais are keen to support local travel attractions in the next 12 months – a positive sign given Thailand's recent investment of 22.4 billion baht (US$720 million) to stimulate its domestic tourism, of which partial financial aid will be provided to local tourists for selected hotels and restaurants throughout the country.
Sardana notes that, while the financial aid will definitely play a part in encouraging locals to travel domestically, the government needs to also take into consideration how travel priorities have shifted in response to the pandemic.
"Our study has found that price is not necessarily the highest priority for their next trip – this applies to all the key areas such as transport, accommodation, and attraction. Instead, visitor safety measures overwhelmingly ranked top of the list for most Thai travellers.
"To complement these stimulus measures, both the government and tourism operators need to work together to ensure safety and cleanliness protocols are met at all times, giving travellers a sense of security as domestic tourism demand begins to kick in. Establishing confidence amongst locals will also help tell the story of trust to a wider international audience."
"What the study has shown us is that the pandemic has unequivocally shifted how we see travel. In order for travel industry players to stay relevant, they need to change the way they approach every aspect and touchpoint in the traveller experience, emphasising safety and rebuilding trust."
For more information, please contact:
Chris Koh – Head of Communications
Blackbox Research
Telephone: +65 9765 4388
Email: chris@blackbox.com.sg
Sharon Tan – Account Manager
Baldwin Boyle Group
Telephone: +65 9793 1532
Email: sharon.tan@baldwinboyle.com
Terence Ong – Account Executive
Baldwin Boyle Group
Telephone: +65 9128 1898
Email: terence.ong@baldwinboyle.com
Keep in contact with Thaiger by following our Facebook page.
Never miss out on future posts by following Thaiger.
The Thaiger joins forces with Masii to bring you hassle-free Thailand re-entry packages and much more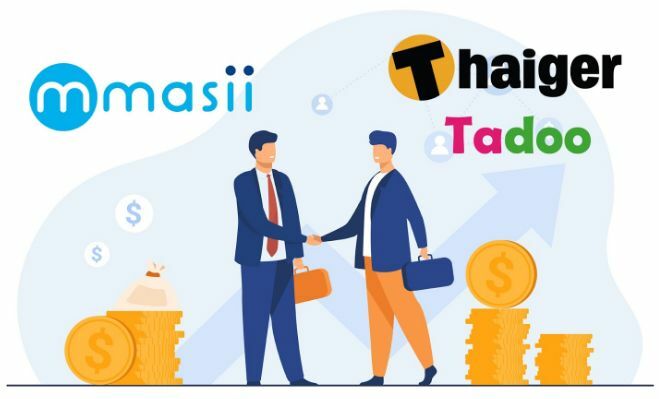 PRESS RELEASE
The Thiager and its sister company Tadoo, have announced they will enter a strategic partnership with the Bangkok-based fintech company, Masii.
Having joined forces with Masii, The Thaiger aims to provide its 6 million-plus monthly users with exclusive deals and packages such as the Thailand re-entry package, comprising of the Certificate of Entry (COE), Covid-19 Travel Insurance and a Covid-19 Test.
Sapir Matmon, of Tadoo, says "This tie-up will allow us to provide our readers with all-inclusive packages specifically designed to make the whole process of coming back to Thailand as simple as possible. And by booking through us, all service fees will be waived – a saving of more than 1,000 Baht. We're confident you won't find a better price in the market right now."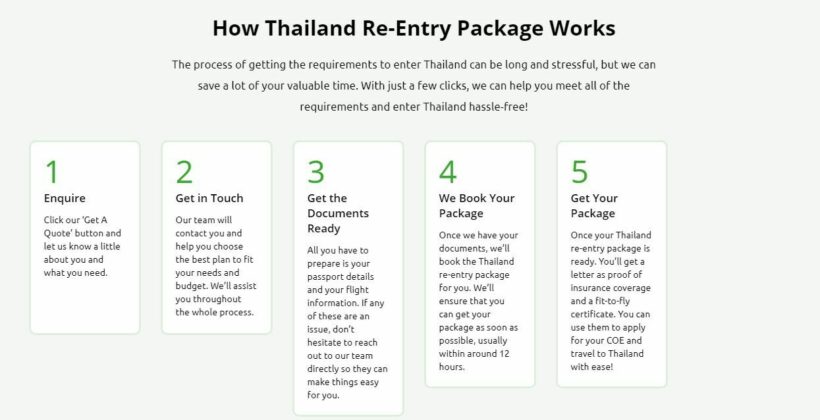 "We can provide everything you need to enter Thailand hassle-free and within 12 hours, which is the fastest in the market." Says Maxwell Meyer, CEO of Masii.
Covid-19 has drastically accelerated the industry's movement toward shifting products and services online.
Sapir says "We are tremendously pleased to welcome the Masii team and work alongside Maxwell, as one of the stars of the local fintech scene."
Tadoo, The Thiager's sister company, has also teamed up with Masii on their Thai price comparison platform, tadoo.co, which offers a similar range of products including, insurance, finance, internet, and mobile.
The goal of Tadoo is to bring clarity to the Thai market and assist consumers in making better-informed choices by offering a quick and convenient solution for getting the products they want without the hassle.
For more information on the Thailand Re-Entry Full Package, click HERE.

Keep in contact with Thaiger by following our Facebook page.
Never miss out on future posts by following Thaiger.
Aviation authority calling for 20,000 vaccine doses for crew, ground staff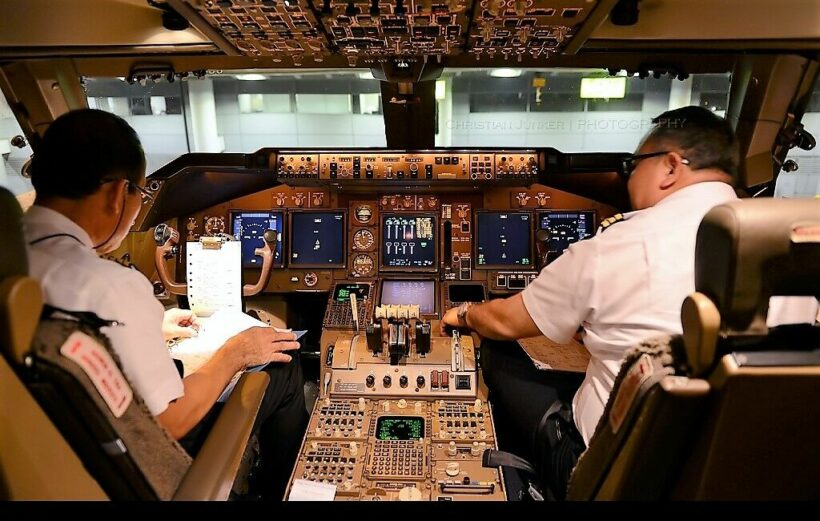 The Civil Aviation Authority of Thailand is calling for vaccine doses to protect around 20,000 airline crew and ground staff before the country re-opens to international tourists. The CAAT says it's vital that those working in the aviation industry are protected and has submitted its request to the Centre for Covid-19 Situation Administration.
According to Suthipong Kongpool from the CAAT, there are around 20,000 airline employees, including crew and ground staff, who will need to be vaccinated. As 2 doses are required, a total of 40,000 doses are needed to fully protect staff. The Bangkok Post reports that the CAAT will meet on Thursday to review the aviation sector's readiness for when the country re-opens without international arrivals having to quarantine.
Suthipong says they are seeking enough vaccine doses to protect employees of Thai-registered carriers.
"It's a confidence-building measure for tourists and those providing the services to them."
From July, the southern island of Phuket will be the first part of the country to waive quarantine for vaccinated international arrivals, subject to 70% of local residents being vaccinated. The "sandbox" project is a pilot programme that will be expanded to other areas if it proves successful. Between October and the end of the year, 5 other provinces – Phang Nga, Surat Thani, Krabi, Chon Buri, and Chiang Mai – are expected to adopt the programme. Officials hope to be able to re-open the country fully from January 2022.
According to the CAAT, the first foreign visitors expected to return to Phuket will be Chinese tourists, given that country's success in managing the pandemic. Meanwhile, the CAAT says Thailand will see a 7% increase in air traffic this month compared to last, with a total of 36,150 domestic and international flights.
SOURCE: Bangkok Post
Keep in contact with Thaiger by following our Facebook page.
Never miss out on future posts by following Thaiger.
Labour union angry over changes to Thai Airways staff contracts under rehab plan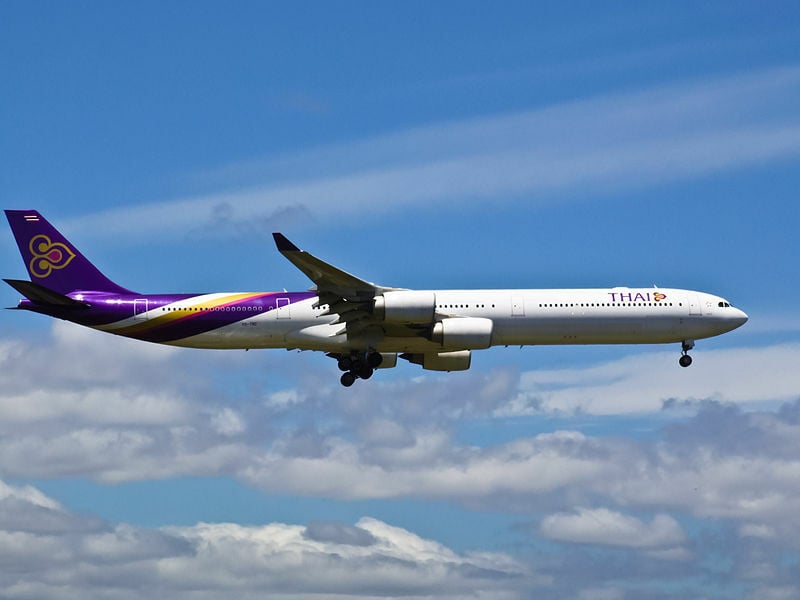 Union representatives are questioning changes made to the employment terms of Thai Airways staff as part of the national carrier's debt-restructuring plan. The labour union claims the changes have removed or diluted several staff entitlements and welfare benefits, pointing the finger at acting president, Chansin Treenuchagron, who signed the orders.
The union is calling on the Department of Labour Protection and Welfare to review the changes to check if they align with a debt-restructuring plan submitted to the Central Bankruptcy Court. According to a Bangkok Post report, the union believes the signed orders may go against the terms of the rehab plan currently being reviewed by creditors. They include an order related to the company's new organisational structure, as well as the screening of workers who will continue to be employed by the carrier during and after the rehab process.
Union representatives accuse the airline of changing the terms and conditions of employee contracts, meaning weaker welfare benefits. They are asking the DLPW to confirm if the changes comply with the 1940 Bankruptcy Act, the 1975 Labour Relations Act, and the 1998 Labour Protection Act. The union says that if the changes are found to violate the acts, Chansin should be ordered to cancel the orders and draw up new employment terms that comply with the airline's rehab plan and with employment law.
SOURCE: Bangkok Post
Keep in contact with Thaiger by following our Facebook page.
Never miss out on future posts by following Thaiger.