Budget airlines ask for lifeline, no answers from PM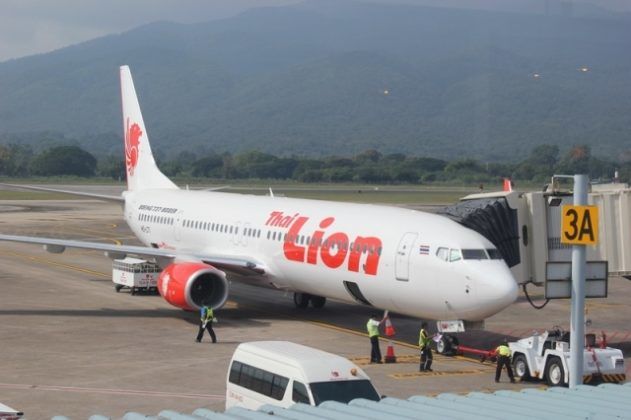 No surprise that one of the biggest industries to suffer from the border closures and travel restrictions was the airlines. Whilst there has been a gradual reboot of domestic travel within Thailand, there is still a 'fear' factor and reticence to travel. And the carriers are restricted to the domestic routes and have lost an entire sector of their businesses – the international flights.
Things are not looking good, particularly for the Thai budget airlines. The Covid-19 pandemic crippled the industry and some say they're barely surviving. They say the Thai PM promised a lifeline of billions of baht in soft loans, but he hasn't followed up. At the same time, tax reductions on jet fuel are ending, which will dramatically increase operating costs.
Last month, PM Prayut Chan-o-cha agreed to allocate 24 billion baht in soft loans to 7 of Thailand's domestic budget airlines, but there's been no word on how or when the money would be allocated. Thai AirAsia, Thai Smile (the domestic 'budget' offshoot of Thai Airways), Thai Lion Air, Thai Viet Jet, Bangkok Airways and Nok Air all requested aid.
Although nothing has been said yet, Thai AirAsia officials expect to hear more details by next week. Executive chairman of Asia Aviation, the largest shareholder of the airline, Tassapon Bijleveld, told the Bangkok Post the PM is "following developments frequently."
"We will face a real threat in the fourth quarter if Thailand cannot reopen to foreign tourists … Even though the government has approved a special tourist visa scheme, the action plan afterward is more important because tourism operators don't have a clue how to start."
Some reports say that Thai AirAsia and Bangkok Airways will be the only airlines getting the soft loans but Tassapon says he believes the other 5 airlines will get support, "it just might not be as much money as they wanted".
Thai Lion Air is running on "self survival mode," according to the head of commercial operations Nuntaporn Komonsittivate. She says the airline is maintaining domestic revenue and streamlining operating costs.
But it seems like the airline is barely surviving. Nuntaporn says flights need to be 70% full to prevent losses, but most weekday flights have been below 50%. Before the pandemic, flights typically hit 98%. Nuntaporn says it's hard for any airline to get close to that mark.
On top of that, an excise tax reduction on jet fuel is ending this month. Jet fuel prices will go from 0.20 baht per litre back up to 5.1 per litre if the Finance Ministry does not extend the tax cut. Nuntaporn says it's unlikely the ministry will extend it.
"The government asked us to reduce airfare to attract more local tourists, but the average selling price is already aligned with operating costs … And we have to bear a higher cost from excise taxes starting in October after just two months of reductions."
SOURCE: Bangkok Post
Catch up with the latest daily "Thailand News Today" here on The Thaiger.
Want more from the Thaiger family?
📱 Download our app on Android or iOS for instant updates on your mobile
📧 Subscribe to our daily email newsletter
👍 Like/Follow us on Facebook
🔔 Subscribe to or Join our YouTube channel for daily video updates
Thai government says Covid treatment is free, but patients report hefty bills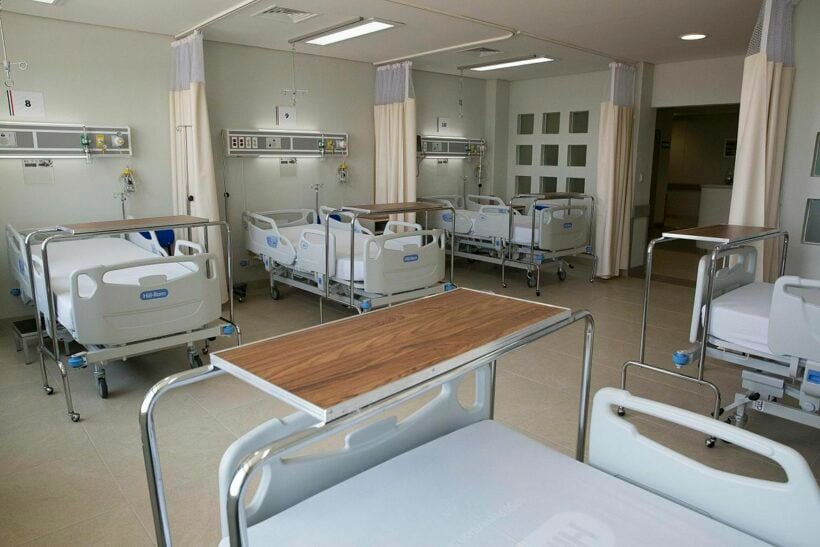 Despite the Thai government repeatedly saying all Covid-19 patients will receive free treatment, hefty bills are being posted on social media. Tares Krassanairawiwong, director-general of the Health Service Support Department, insisted again that the treatment for Covid is free at any state or private hospital, but listed maximum amounts on coverage for individuals. The National Health Security Office says it will pay 7,200 baht in medicines for each patient, 1,500 baht per night in a hospital, field hospital or hospitel, and 3,800 baht for other items related to the virus treatment.
But the NHSO secretary-general cited bills as being much higher on average per person, insisting that even those bills will and have been paid.
"Patients don't have to pay even when being treated in a private hospital because the NHSO will reimburse the cost. On average, we pay private hospitals about Bt100,000 per [Covid] patient with moderate symptoms, and have paid 800,000 baht to 1 million baht for severe cases."
1 patient reported being hit with a bill of 937,979 baht for 16 days in a private hospital, which included 3 days in intensive care. Another reported a bill of 989,670 baht for 17 days in hospital, 13 of which were spent in ICU. Another person, Danai Rung, says he called the NHSO hotline, after being given a large bill, and said the hotline representative told him his hospital wasn't covered under the NHSO.
"The claim that Covid-19 treatment is free at all hospitals is definitely untrue," he said on Public Health Ministry's Facebook page for Covid-19 updates. "I have had to pay 340,000 baht of the 480,000 baht bill. The insurance only covered about 140,000 baht."
Even private hospitals are claiming that the difference in specialists' fees and medical supplies make the cost of treatment higher compared to those getting treatment at public hospitals. The difference, unlike what the NHSO has stated, will be paid by the patient.
Thonburi Healthcare Group's chairman, Boon Vanasin, said recently that when a patient is diagnosed with Covid-19 in a private hospital, they may either be admitted or transferred to another designated medical facility. In this case, the treatment will be free.
"But if the patient refuses the process prescribed by the government and chooses to be treated in their own hospital, then they will have to pay the difference between the medical cover provided by the government and fees charged by private hospitals."
Patients are advised to call the NHSO 1330 hotline if they are asked to pay for Covid-19 care. So far, the Public Health Ministry says it has resolved 44 complaints involving 75 patients. All these patients have been refunded the money taken from them by private hospitals, who said the money was collected by mistake or taken as a guarantee.
The NHSO says operators of medical facilities who illegally charge for Covid care can face up to 2 years in jail or a maximum fine of 40,000 baht.
SOURCE: Thai PBS World
Want more from the Thaiger family?
📱 Download our app on Android or iOS for instant updates on your mobile
📧 Subscribe to our daily email newsletter
👍 Like/Follow us on Facebook
🔔 Subscribe to or Join our YouTube channel for daily video updates
Thailand Consumer Confidence Index hits record low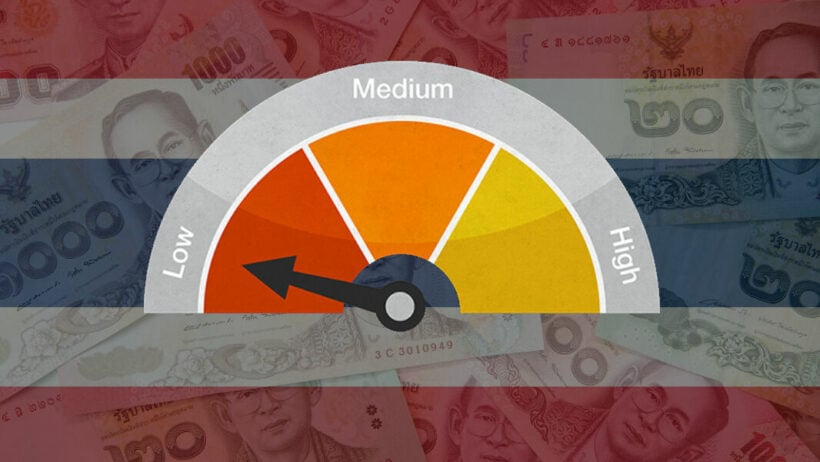 The University of the Thai Chamber of Commerce has reported that the Consumer Confidence Index has hit another new record low of 46.0 in April. The Covid-19 global pandemic has had a devastating effect on the economy and consumer confidence has fallen frequently to the lowest points that it has seen since 1998.
The president of the UTTC believes that consumers generally don't feel like there has been much of a recovery for the economy since the global pandemic began and without a stimulating event to motivate economic growth, the index is expected to continue to fall further. The university estimated that if the third wave of Covid-19 continues past the end of May the economy can expect to lose 400 to 600 billion baht.
The UTTC president stressed that the government should hasten to step up relief measures and make sure they continue relief and economic stimulus throughout the pandemic to avoid economic catastrophe. He predicted that the economy and the Consumer Confidence Index will continue on a downward slope without any hope of improvement until the vaccine rollout gets well underway towards herd immunity, and new Covid-19 infections are decreased dramatically.
Today saw another 2,101 new Covid-19 infections and 17 deaths in Thailand. Vaccination efforts are continually being stepped up, but still remain woefully slow.
The Consumer Confidence Index first started falling last year, with a drop below the previous record low in 1998 in April of 2020, when it fell to 47.2. A few months later, by July of last year, it had recovered significantly, climbing back over 50. But by March of this year, the index had fallen again to 48.5. With April's tumble of 2.5 points, the Consumer Confidence Index pushes once again to a new record low.
SOURCE: Thai Business News
Want more from the Thaiger family?
📱 Download our app on Android or iOS for instant updates on your mobile
📧 Subscribe to our daily email newsletter
👍 Like/Follow us on Facebook
🔔 Subscribe to or Join our YouTube channel for daily video updates
Stimulus package gives more back the more you spend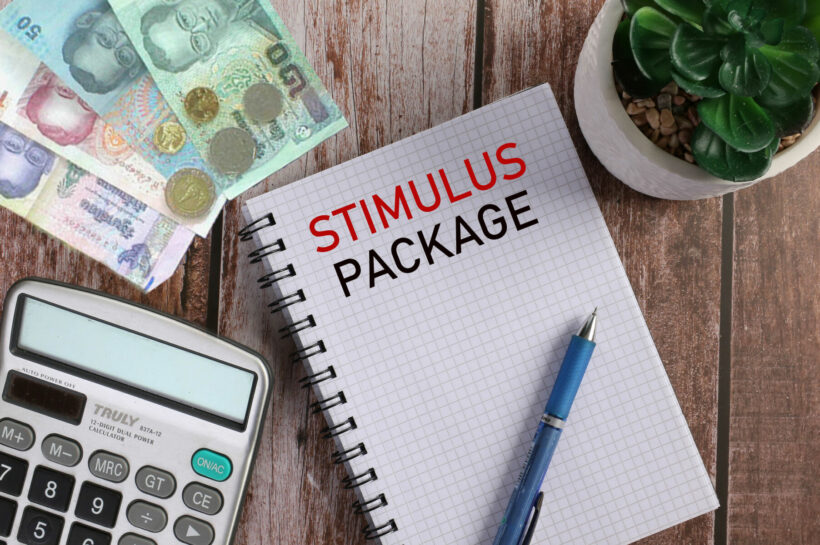 A new stimulus package targeting middle and high-income people aims at increasing spending by offering more e-voucher the more you spend. Ying Chai Ying Dai, which translates to "the more you spend the more you get", will reward those who spend between 46,000 and 70,000 baht with a 7,000 baht e-voucher. This part of the government's 225 billion baht stimulus package hopes to encourage 4 million qualifying middle- to upper-class people to spend more money by refunding 10-15% back, according to the Finance Ministry's Fiscal Policy Office.
People wishing to participate must register and make their purchases through a government e-wallet system. The system works by refunding 10 to 15% of purchases with a maximum of 7,000 baht. So at 15%, a person who spent 46,000 baht would receive back the full 7,000. On the 10% scheme, 70,000 baht in spending would be necessary to reach 7,000 cashback. No details were available on what determines the percentage level.
An additional 2,000 baht will be available for people participating in the "Section 33 Rao Rak Kan" and "Rao Chana" scheme. The plans are expected to push 85.5 billion Baht back into the economy as recipients must spend the cash by the end of June.
The 50/50 stimulus program that has been popular with the government covering half of what people spend for half for food, drink, and other items up to 150 baht per person per day will also be expanded. That plan began on October 23, and ended at the end of 2020, covering 10 million people with each receiving 3000 baht. The second phase of the popular program added 5 million more people and raised the limit to 3,500 baht per person.
A third phase of the "Khon La Khrueng" stimulus plan is expected to begin in July with participants getting a maximum of 3,500 baht each to spend, and opening the program to 16 million new people. This massive expansion though will stipulate that anyone participating in this program cannot also participate in the Ying Chai Ying Dai scheme.
All of these cash and voucher benefits aimed at supporting vulnerable groups, along with cash handouts for people who have state welfare cards, are part of 245 billion baht the government is spending in an attempt to keep the economy from collapsing. This falls under an emergency loan decree allocating the government 1 trillion baht total to cope with Covid-19.
SOURCE: The Phuket News
Want more from the Thaiger family?
📱 Download our app on Android or iOS for instant updates on your mobile
📧 Subscribe to our daily email newsletter
👍 Like/Follow us on Facebook
🔔 Subscribe to or Join our YouTube channel for daily video updates