480 kilograms of marijuana seized on Laos border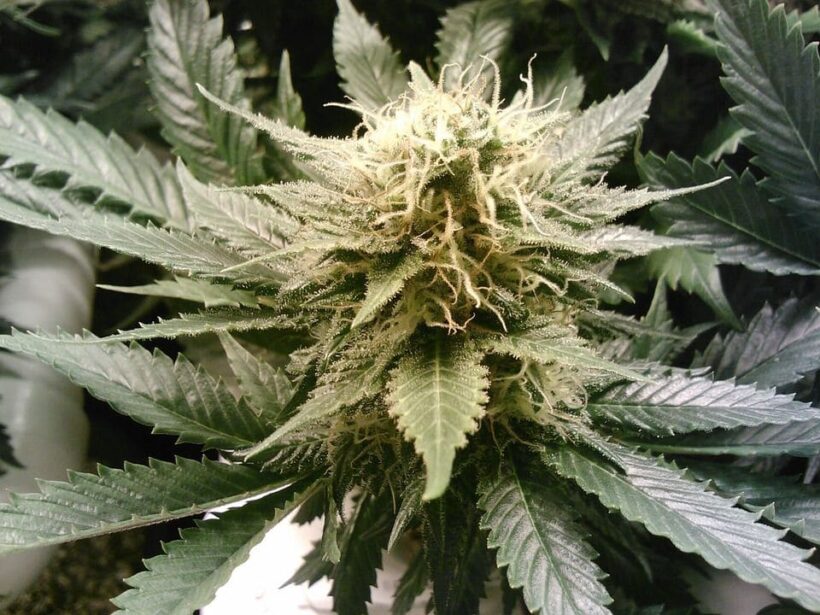 Police have seized 480 kilograms of, what they say is, "high-grade" marijuana in northeastern Thailand in a routine roadside search. The search was conducted near the border in Nakhon Phanom province. Police say the smugglers were looking for alternate routes now that the roads and traditional border crossings from Myanmar and Laos had been closed.
25 year old Likit Boonprasit was detained by border police after they found 12 fertiliser sacks containing the marijuana that was divided into 480 1 kilogram bricks of compressed marijuana. Likit says he was paid 30,000 baht to deliver the ganja to Bangkok but says he wasnt sure of the exact location as he was being directed by phone as he made his way to the capital.
Likit says the marijuana was smuggled across the Mekong river in long-tail boats from Laos, an operation path that is clearly popular with international smugglers. Just last month, police seized 556,000 methamphetamine pills and 138 kilograms of compressed marijuana in the same district, where, again, a pickup was stopped on the road near the Mekong river. Similar to the most recent bust, the marijuana and meth pills were in fertiliser sacks.
Police say the meth pills were on their way to Myanmar from Laos, where they were smuggled by a long-tail boat across the Mekong river. Such a detour into northeastern Thailand, police speculate, is necessary for smuggling operations as the border areas between Myanmar and northern Thailand have been sealed as part of Thailand's wider border closures.
However, such operations that include a detour to Thailand have proven to be risky as more than 3 tonnes of marijuana have been seized in the last month alone.
Thailand legalised medical marijuana last year, with the hopes of allowing farming of the plant to boost the economy. It is the first country in SE Asia to legalise the drug and has consistently made quick adjustments to laws and jurisdiction to stay ahead of the blossoming medical marijuana business in the ASEAN.
SOURCE: Chiang Rai Times
Keep in contact with The Thaiger by following our Facebook page.
Never miss out on future posts by following The Thaiger.
Pharmaceutical imports investigated after traces of diazepam detected in narcotics cocktail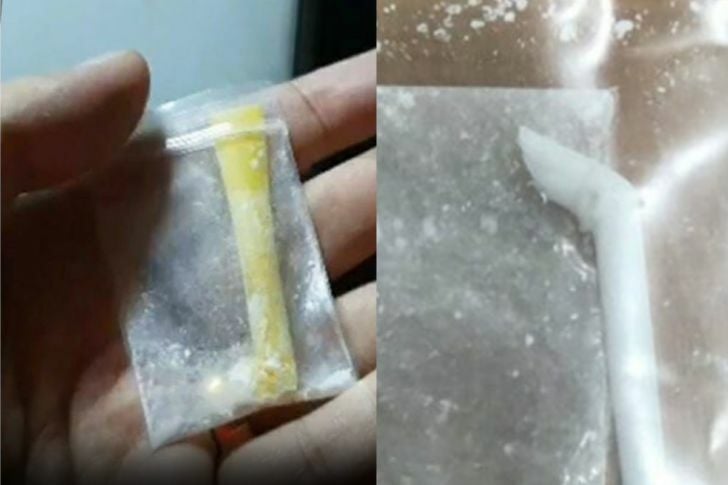 Pharmaceutical imports are being investigated after traces of the anti-anxiety pill diazepam were detected in the ketamine-based drug cocktail, known as "K powdered milk." The narcotic cocktail is suspected of causing 7 deaths in Bangkok.
The Food and Drug Administration oversees imports of diazepam, also known by the brand name Valium, and has been asked to send a list of distributors over to the Narcotics Control Board for review. The Customs Department has also been asked to examine imports of pharmaceuticals.
Secretary general of the narcotics board, Vichai Chaimongkol, says diazepam is not available over the counter in Thailand. (Although, some pharmacies have been known to sell Valium without a doctor's prescription.) He says authorities are investigating to find the source of the pharmaceutical drugs detected in the narcotic cocktail.
"From our initial investigation, the diazepam is likely to have been smuggled from abroad, or smuggled out of pharmacies."
"K powdered milk is ketamine laced with a variety of narcotics. Police say it contains traces of heroin, methamphetamine, sleeping medication and diazepam. Apparently, there's also another ketamine-based drug cocktail called "Talaysai," which is apparently much stronger than "K powdered milk," a friend of an apparent overdose victim told police.
Vichai says he suspects the drug cocktail containing diazepam is produced in a large scale operation, adding it's unlikely a small-scale dealer would mix in the pharmaceutical drugs because it would be too expensive.
SOURCE: Bangkok Post
Catch up with the latest daily "Thailand News Today" here on The Thaiger.
Keep in contact with The Thaiger by following our Facebook page.
Never miss out on future posts by following The Thaiger.
Drug trafficking suspects arrested after shootout with police, 1 injured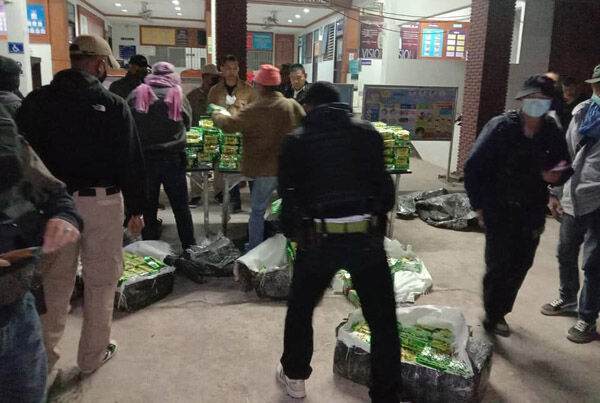 A drug suspect was injured in a shootout with police around 1am this morning in Isaan province Nakhon Ratchasima. The suspect and another man were both arrested for allegedly trafficking methamphetamine pills and crystal methamphetamine.
Police say they believe the drugs were being trafficked from Nakhon Phanom, a province bordering Laos, to provinces in the central region. As the suspects' pickup truck passed through Nakhon Ratchasima's Non Daeng district, police followed and signaled for the truck to stop.
The passenger began to shoot at police while the driver tried to avoid a roadblock. Police fired back, wounding a suspect. The truck then stopped.
Police searched the pickup truck, finding more than 2 million methamphetamine pills and 400 kilograms of crystal methamphetamine.
SOURCE: Bangkok Post
Keep in contact with The Thaiger by following our Facebook page.
Never miss out on future posts by following The Thaiger.
Police arrest 4 more people suspected of trafficking ketamine-based drug cocktail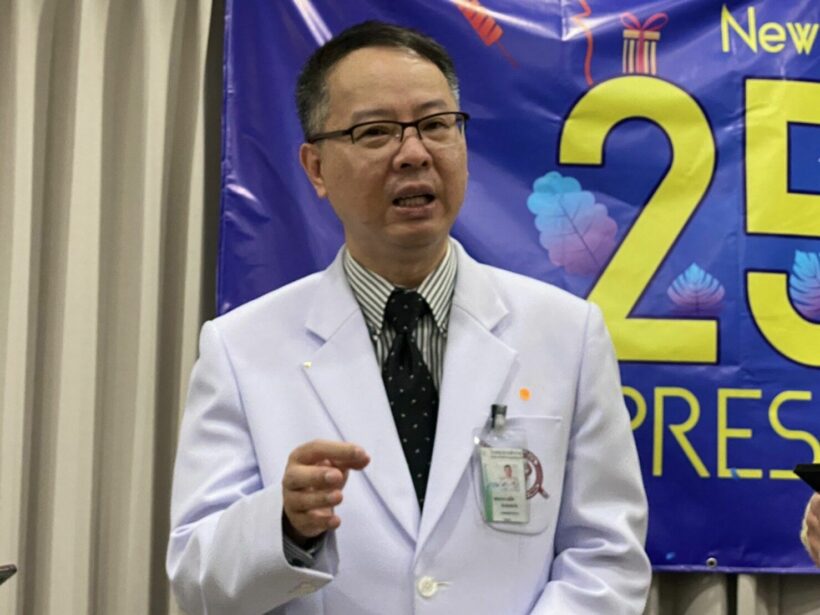 Police arrested 4 more people suspected of trafficking a ketamine-based drug cocktail which is said to be linked to 7 deaths in Bangkok. In the past few days, 17 people have reportedly required medical treatment after using narcotics, which police suspect is the drug cocktail known as "K powdered milk."
Police say 6 people in the Wat Phraya Krai district died after consuming the drug cocktail on Sunday. Another person in the Sutthisan district died yesterday and police believe the death is also linked to the drug cocktail. The initial medical reports say the victims died from heart and respiratory failure, but results from toxicology testing have not been released yet.
A ketamine-based white powder was found near the dead victims, which police suspect is "K powdered milk." A Police General Hospital physician tested 2 samples and says the tests detected ketamine, heroin, ecstasy and traces of the sleeping pill diazepam. The drugs are crushed together, resembling milk powder. Police say the narcotics are mixed to enhance the effects of ketamine.
In previous reports, police said the ketamine-based drug cocktail contained methamphetamine, heroin and traces of the sleeping pill ramelteon. A professor even claimed that "K powdered milk" also contains the drugs used in prison executions by lethal injection, but that claim has not been backed by an official drug analysis.
Some reports say people have lost consciousness after taking the drug, others report hallucinations. Thai PBS reports 17 people have required medical treatment after suspected use of "K powdered milk." Urine samples were collected and results will be released in the next 3 to 5 days.
4 of the people seeking medical attention were admitted to a drug treatment centre while the others were discharged after being given medicine, according to the director of the Boromarajonani National Drug Addiction and Princess Mother National Institute on Drug Abuse Treatment.
The national police chief Suwat Jangyodsuk says officers are looking for the source of "K powdered milk" and says more suspects will be arrested.
Police recently arrested 4 suspected traffickers on charges of possessing and trafficking methamphetamine, heroin and ketamine. Some dealers are suspected of selling drugs at an entertainment venue in the Rama 3 area where a victim worked.
Police say 26 year old Wirat Kaphueak and 22 year old Watchara Chiangchin are believed to be small-scale dealers while the other suspects, 18 year old Chatree Srisombat and 26 year old Nopakao Obthom, are suspected to be middle-level traffickers.
A 23 year old woman in Bangkok's Sai Mai area was also arrested yesterday after police received a tip that she was allegedly selling "K powdered milk." Police say they searched Sirikarn Chuekhetkram's pockets and found 3 small plastic bags containing a white powder. They found 3 more small bags in her bedroom. Police say the drug mixture contained ketamine and the sleeping pill ramelteon, which is prescribed under the brand name Rozerem.
The woman allegedly told police that she bought the drugs from a friend in Pathum Thani's Lam Luk Ka district for 470 baht per gram and sold the drugs through Facebook for 600 baht per gram.
SOURCES: Bangkok Post | Thai PBS
Catch up with the latest daily "Thailand News Today" here on The Thaiger.
Keep in contact with The Thaiger by following our Facebook page.
Never miss out on future posts by following The Thaiger.