Over 600 foreigners arrested in southern Thailand for overstays and illegal entry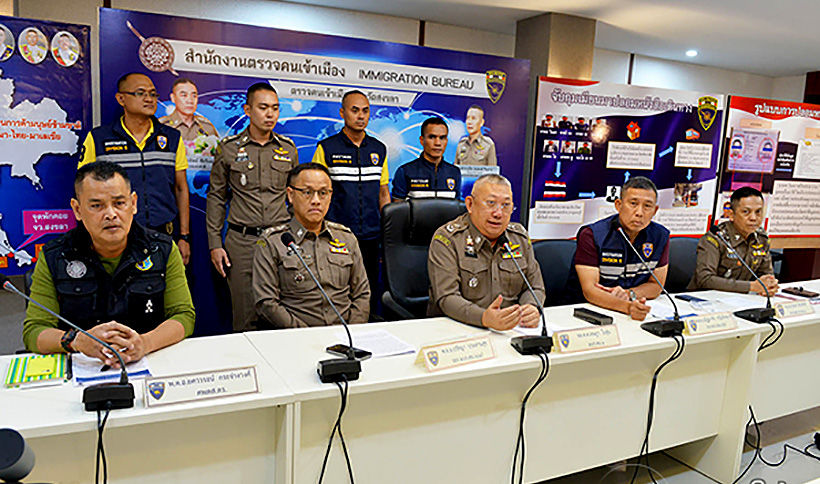 PHOTO: Manager
686 people have been arrested in southern Thailand, mostly foreigners, on a variety of offences of working illegally or being involved in human trafficking.
Thailand's Region 6 immigration reported that the people were arrested between July 1-25.
Immigration reported…
• 436 people have been arrested as illegal migrant workers and had illegally entered Thailand
• 49 had no work permits
• 15 were on overstay
• 25 people had arrest warrants out for them
Manager Online reports that 12 people – Thais, Malaysians and Burmese – were involved in human trafficking cases in Songkhla and Satun.
7 Burmese had fake passports, had crossed the land border in Kanchanaburi and were headed for Malaysia to work. Immigration police reported that they were using genuine passports but with the picture changed to their own. They had paid 16,000 baht to Agents for the fake passports.
SOURCE: Manager Online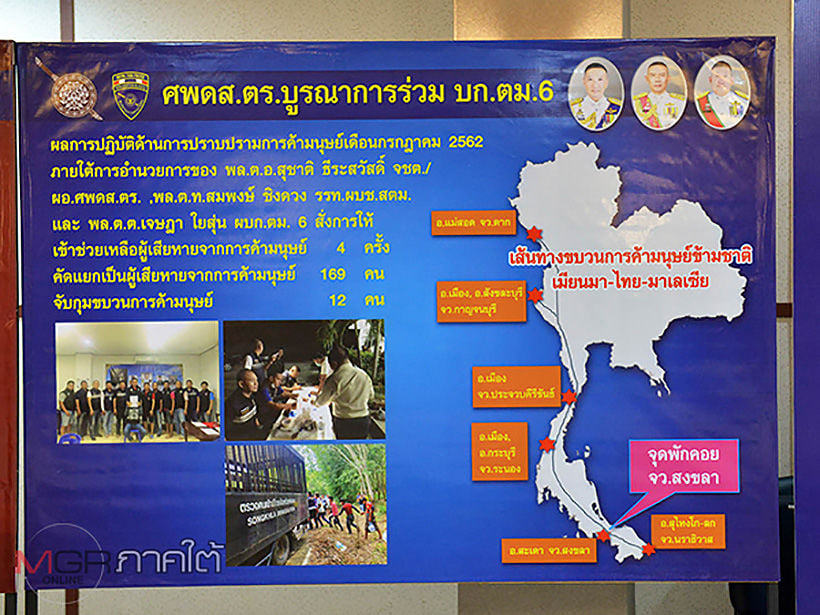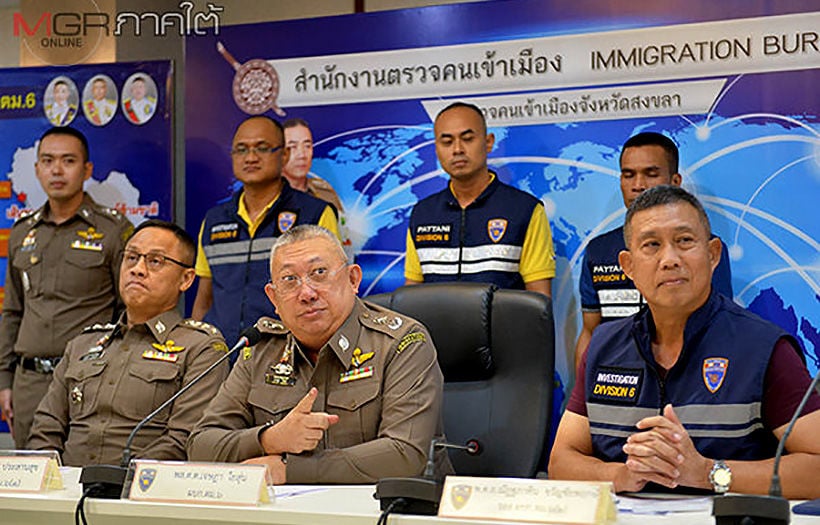 Keep in contact with The Thaiger by following our
Facebook page
.
Phuket police arrest meth dealer, discover drugs valued at 15 million baht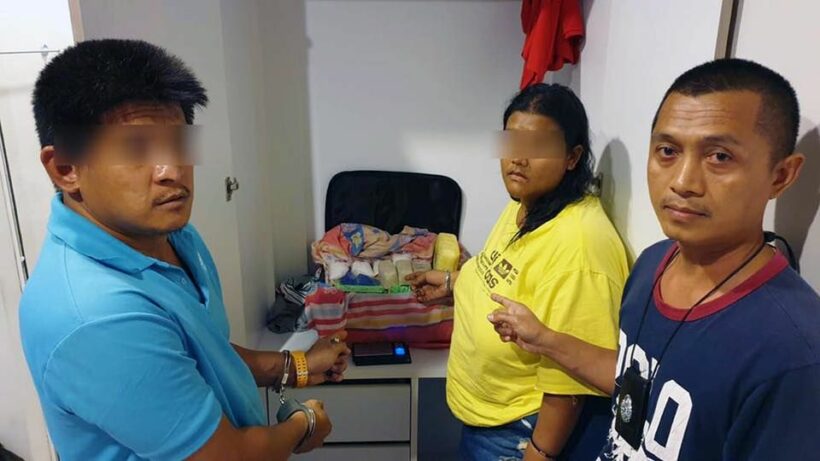 PHOTO: Newshawk Phuket
Drugs valued at 15 million baht have been seized in a drug crackdown in Phuket. On October 22, Phuket police, along with Phuket Governor Pakkapong Tawipat, reported to the media about a drug crackdown that ended up with a total seizure valued around 15 million baht.
Earlier, the police received a report from an undercover agent that a woman named 'Ying' or 'Suthicha Thirawut' was a local drug dealer trading drugs in Phuket area, so police planned to purchase drugs from the woman. They contacted Ying through another woman named 'Noina', Ying's close friend. Around 10pm on October 20, police bought 1 gram of crystal methamphetamine from Noina before arresting Ying and another man, Thanet Thongtan, at the Naka Condominium.
The two confessed that they receive the drug from a man who they weren't able to name, in order to sell in Phuket. They were paid 40,000 – 50,000 baht per time and admitted to police that they have done this for the man three times already. This time, the drugs hadn't been sold to customers as they were arrested before being able to make a sale.
Apart from 2.4 kilograms of crystal methamphetamine, valued around 4.8 million baht, the police also discovered 76,800 methamphetamine pills, worth around 11 million baht.
The three are now assisting Phuket police with their enquires related to the case.
SOURCE: Newshawk Phuket
Keep in contact with The Thaiger by following our
Facebook page
.
Immigration police arrest German man in connection with death of German woman in Pattaya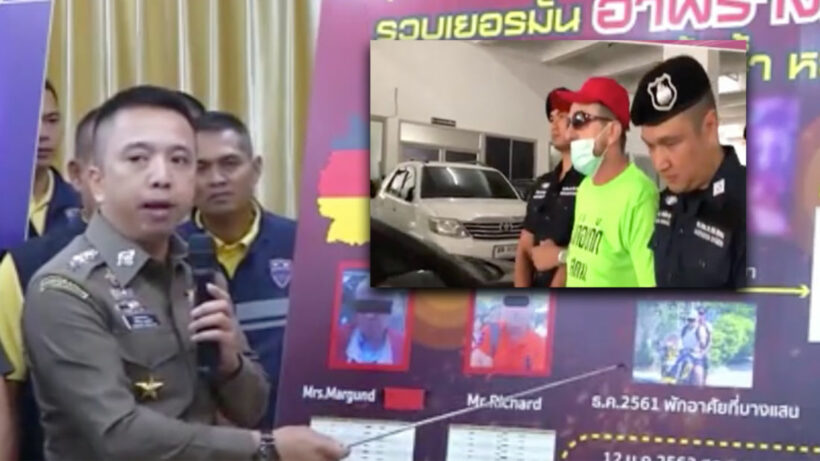 A German man who has overstayed his visa has been arrested in Pattaya in connection with the death of a German woman found dead in a canal in Chonburi province.
The Pattaya News reports the dead woman as 77 year old Marg und Schaefer and says she ran a bar with the man who was taken into custody on Tuesday.
The alarm was raised when Ms Schaefer's family in Germany contacted German police when they were unable to contact her. German authorities then contacted the police in Thailand, who tracked down the man after finding his visa had expired in June 2017. He is believed to be 52 years of age and known only as Mr Richard.
It's understood the arrested man is also facing fraud charges in his home country and fled to Thailand after allegedly conning several elderly women out of more than 6,000 euros.
Police have questioned his Thai girlfriend, who claims Ms Schaefer died in January after falling in the bathroom. She says Mr Richard then disposed of her body in a canal in Chonburi, adding that he had been spending the German woman's pension fund on a daily basis.
A warrant was issued for the man when Ms Schaefer's body was found in the canal on January 12 and he was eventually tracked down to a rented house earlier this week. He denies all charges against him.
It's understood the police will be using DNA testing to confirm how Ms Schaefer died.
SOURCE: thepattayanews.com
Keep in contact with The Thaiger by following our
Facebook page
.
Italian man shot and killed by girlfriend's ex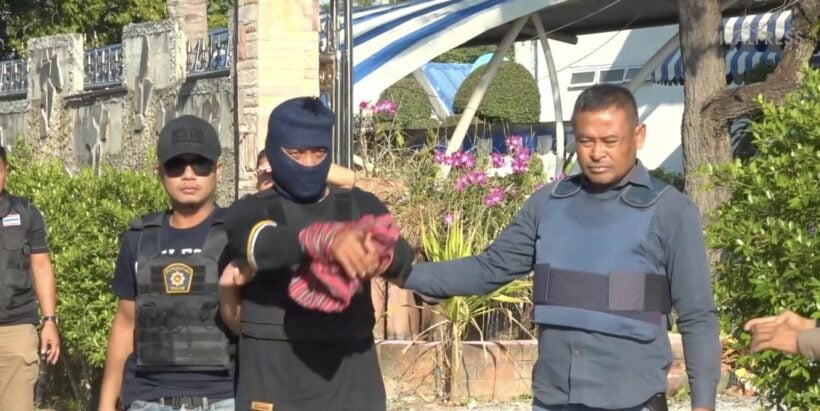 A 58 year old Italian man has been shot and killed while riding a motorcycle in Khon Kaen, northeastern Thailand. A Thai man has since been arrested for the shooting.
Police reported that 45 year old Suchin Oomket was arrested for allegedly murdering Mario Ferrri on Sunday evening. He allegedly the man on suspicions the victim was having an affair with his mistress.
According to Police, Suchin who was married, had relations with 32 year old Sumitra Sripromma for more than a year.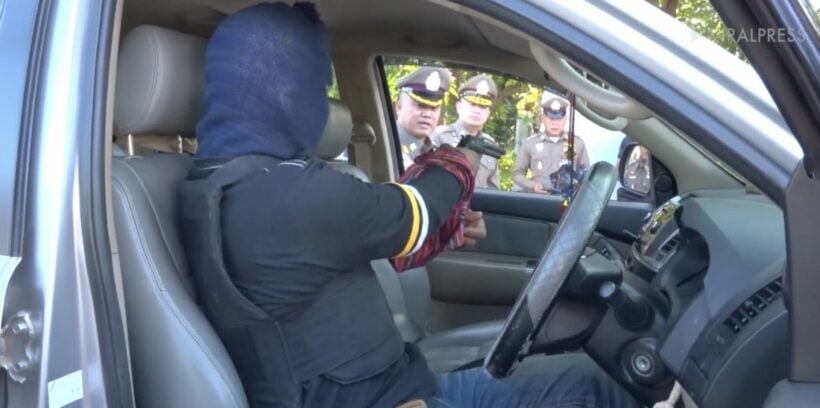 Photo: Youtube@Viral Press
He later learned Ms Sumitra was having relations with a foreign man. When he lost contact with Sumitra he gathered information and finally followed her to a resort hotel where she was staying with Mr. Ferrri.
On Sunday evening the suspect saw Mr. Ferrri riding a motorcycle from the hotel: It was the same motorcycle he had bought for the woman. In a rage, he drove after Ferrri and shot him dead.
He then fled to Huai Mek in the northeastern province of Kalasin, but after being pressured, he surrendered. Police found the suspect's pistol in a forest.
According to police, the suspect confessed to the murder.
SOURCE: chiangraitimes.com
Keep in contact with The Thaiger by following our
Facebook page
.