Phuket leads the way in managed hotel residences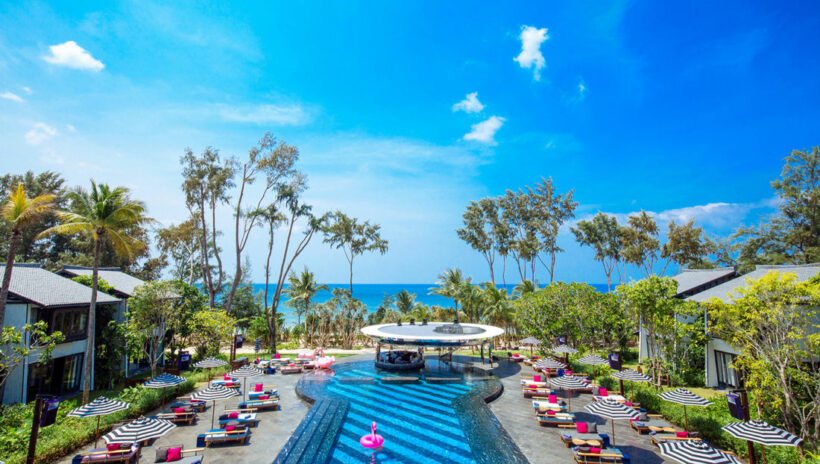 by Bill Barnett of c9hotelworks.com – Feature article
"Hotel Residences – properties that sell individual units in the real estate market and operate as either hotels or else are branded by hospitality operators. Other often used terms are condotel, hotel branded residences and hospitality-led real estate."
Phuket's love affair with hotel managed properties started in the late 1980's with the posh Amanpuri ultra villas. Over the past three decades a rising number of chain and independent developments were successful in selling million-dollar pool villas including Banyan Tree, Sri Panwa, Andara and others.
Asia, and more exactly Phuket led a broader push of shifting top-end accommodation out of the box and into spacious villas. Take a trip around the globe today and the volume of hotel residences and mixed-use in the pipeline of leading top-tier brands such as Four Seasons and Ritz-Carlton is profound.
Fast forward some thirty years later and taking a quick look at the incoming Phuket hotel pipeline of new inventory coming online that has now surpassed 15,000 units, and over 8,400 are hotel branded residences. The sheer number tops any other Asian resort market, but looking inside the numbers, the vast majority of keys are relatively small-sized units in condominium hotels. The tables have now turned from luxury to resort-grade entry level and midscale real estate.
To understand the market let's start at how to define the asset class which C9 Hotelworks terms 'Hotel Residences'. Essentially this covers properties that sell individual units in the real estate market and operate as either hotels or else are branded by hospitality operators. Other often used terms are condotel, hotel branded residences and hospitality-led real estate. Vacation ownership or timeshare is not included in this classification.
Turning back to Phuket and keying into key trends in the current marketplace, the highlights according to our extensive research is as follows:
Hotel franchising and soft brands
We have seen a number of global hotel brands such as Wyndham rack up numbers in their pipeline through a growing number of franchise-type agreements. ACCOR on the other had has taken a soft brand approach with their MGallery collection which somehow addresses brand standard issues and allows more diverse properties into a chain scenario.
Size and price matter
Post GFC, the reality of a shift away from the legacy luxury markets has continued. Regional Asian segments and a growing number of Thai buyers are not dominant. We often say there are only two moving parts in real estate, how much it costs to develop and how much you can sell it at.
The new demographic is geared to lower absolute selling prices which today often lays in the USD100,000-200,000 range. Most developers now focus on absorption or sales pace of cheaper units instead of trying to push higher yields so it's a volume play.
While hotel operators have often promoted pricing premiums for brands, today the ultimate absolute selling point is mainly the magnet for faster sales. Freehold has been realigned as the preferred method of ownership for both foreigners and Thais, hence the shift into condominium-type structures which allow foreign ownership of properties.
Mainland Chinese developers
An increasing number of larger projects in the pipeline are now directly or indirectly being sponsored by Mainland Chinese property developers/investors. In many cases, these projects are focusing only on a single geographic source market and their sales and marketing is primarily geared to Chinese. Branding is often a key issue for these volume-oriented projects, which is latched onto the rise of hotel franchise agreements.
Based on our extensive experience in consulting for hotel residences across all of the Asia Pacific markets, there is cause for concern in certain practices and learning from historical demonstrated real estate and tourism cycles:
Investment buyers dominate market
One clear sign that a cycle has topped is when investment or speculative transactions represent the vast majority of property sales. One could call this the opportunistic train and we typically see sales and marketing tactics like double-digit or long-term guaranteed returns or yields aggressively promoted.
A key learning in this area is that investment type returns for hotel residences are a function in resort markets like Phuket of the tourism sector and not real estate driven. Supply and demand are an essential part of the equation as is the ongoing effectiveness of hospitality management.
Given the current challenging tourism conditions in Phuket and mounting concerns over the impact of a China slowdown and decline in tourism numbers, these are signs that the level and term of guaranteed returns are a growing risk to property buyers. While the trend of property developers of hotels is now passing operating and investment risk to unit purchasers in hotel residences offerings.
One final thought on this subject is the risk associated with the security of long-term guaranteed returns to buyers given these are not widely regulated. Typically, these returns are neither secured against bank guarantees or managed escrow accounts which may come under pressure when hotel trading levels drop. Buyer beware.
Mismatch of products – real estate versus hotels
A critical issue facing hotel residences lies in when developers shift the buying base from end users or long- term rental focused and look to compete in the hotel space. Reality bites as the products are rarely apple to apple in comparison.
For hotel residences that are premised on investment returns in the hotel market, the natural competitors are pure hotel properties. In many cases the real estate offerings with full kitchens, an overall lack of outlets and facilities and interior fit-out are being promised to obtain comparable average rates as dedicated hotels. Customer perception is often like serviced apartments, that products like condominium hotels while offering more space, are priced below traditional hotels.
The result is a disconnect for investment buyers in their expected long-term returns. Real estate developers are mostly focused on maximizing saleable space, whereas hotel-type developers in resort markets understand the need to sacrifice some space for aspect, green and inherently lower-density.
One other key factor in this space is the fragmented ownership structure for hotel residences and ability to manage the asset, upgrade and remain competitive in the hospitality sector. Hotels are asset heavy propositions long term and typically over a ten-year period as much as eight per cent of revenue goes into maintaining these assets.
Single owned hotels are able to renovate and upgrade due to a cohesive ownership approach. Once large number of co-owners enter the equation, often hotel residences fail to reinvest at a similar level as their hotel only competitors with the knock-on effect being lower rates and decreasing yields.
Where do we go from here?
There are many good examples of hotel residences having long-term value and returns. In many instances these are mixed-use projects like the Banyan Tree, where a core hotel is operating and a smaller inventory of units are hotel residences so essentially there is a hotel owner ensuring the operating strategy is sound and performance measured to the market.
The influx of Phuket's hotel residences is now going into unfamiliar territory with many projects having 100% of the units being sold and a co-ownership regime of hotels now a new twist in the market. Whether developers or unit owners are ready for this shift remains a key question?
Finally, on the subject of hotel residences as the only alternative available to developers in a challenged real estate sector, C9's view is that strong opportunities are appearing in niche segments such as developers building projects to hold product and manage long-term rentals, retirement estates and co-living. All of the aforementioned types are focused on long term sustainable cash flow. As Phuket urbanizes, these may be a preferred development alternative to the current surge in hotel residences which are now facing off in the same playing field as single-owned hotels.
Want more from the Thaiger family?
📱 Download our app on Android or iOS for instant updates on your mobile
📧 Subscribe to our daily email newsletter
👍 Like/Follow us on Facebook
🔔 Subscribe to or Join our YouTube channel for daily video updates
3 organisers of Phuket's Kolour superspreader event charged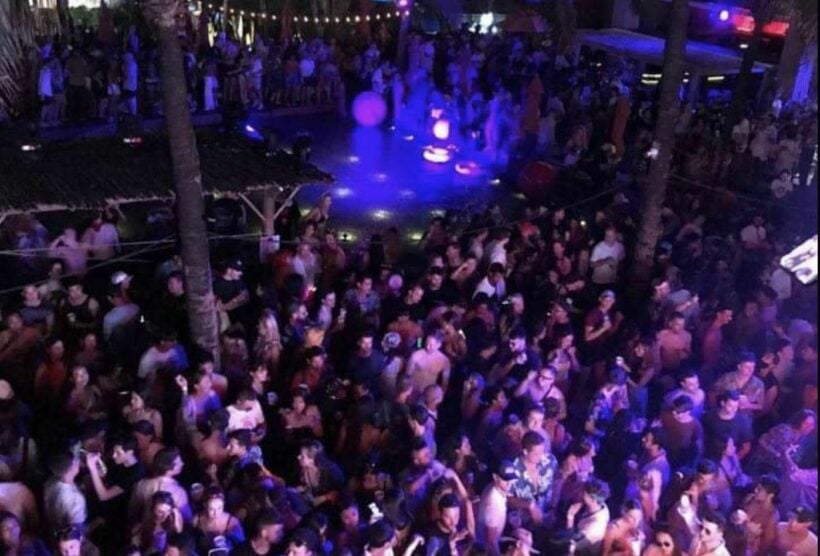 As Thailand still wrestles to control the third wave of Covid-19, much of which stems from entertainment venues in Bangkok and a massive party in Phuket, Patong police announced that the managers of the Phuket venues that hosted the Kolour superspreader event will be charged under the Emergency Decree. The case report was filed with the public prosecutor yesterday according to the Patong police chief, confirming that 3 people will be prosecuted for the event.
The Kolour Beachside Festival was held April 2 and 3 with events at Café Del Mar Phuket in Kamala, and Shelter Phuket Dance and Night Club and Illuzion Nightclub, both in Patong. Before the festival, Phuket had gone more than a hundred days without any new Covid-19 infections, but by April 7 the Phuket provincial Public Health office announced 8 new infections, half of which had been at the Kolour parties. In the following weeks, officials plead for attendees to be tested as infections spread.
Charges were delayed in being filed to the Phuket Public Prosecutor's office as a special investigation committee was ordered to be created to oversee the investigation at the request of Region 8's Police Commander. That committee brought together officials from various law enforcement in the area including the Patong Police, Kamala Police, Phuket Provincial Police, and the Region 8 Police to investigate the Kolour event before anyone was charged.
The manager of Café Del Mar, along with the managing director and the manager of Shelter and Illuzion, which are under the same management team, will be charged for the Kolour festival violating Thailand's Emergency Decree that was declared to help protect the country from Covid-19 outbreaks. A breach of the Emergency Decree can be held liable for up to 40,000 Baht and 2 years in jail under Section 9 of the Decree.
The latter 2 are also facing charges of operating an unlicensed entertainment venue. This carries the possibility of another year in prison and a fine of up to 60,000 baht, in accordance with Thai Law under Section 26 of the Entertainment Place Act.
SOURCE: The Phuket News
Want more from the Thaiger family?
📱 Download our app on Android or iOS for instant updates on your mobile
📧 Subscribe to our daily email newsletter
👍 Like/Follow us on Facebook
🔔 Subscribe to or Join our YouTube channel for daily video updates
Phuket woman impaled by steel rod in motorbike accident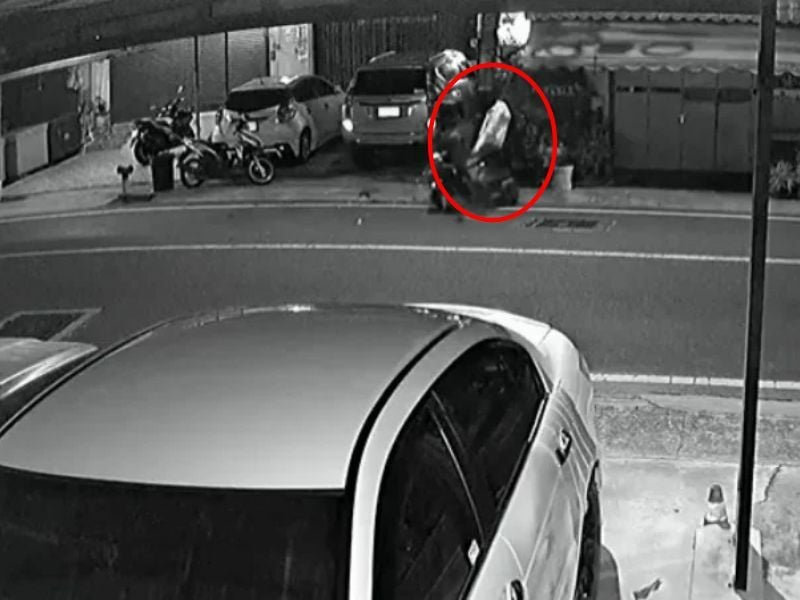 Police were called to the scene of a gruesome motorbike accident just after midnight in the Kathu area of Phuket, where a woman was impaled by a steel rod. The 34 year old woman crashed her motorbike into a concrete power pole on Wichit Songkram Rd between the Kathu Shrine and Kathu Municipality. rescue workers responded, and together with police, they arrived to find the woman still hanging from the power pole.
Khanuengnit Onoaun was driving a black and pink Honda Click motorbike and may have been speeding just before being impaled by the rod on the electric pole. Her motorbike was lying nearby the pole with significant damage to the front of the bike and the front wheel.
CCTV footage recovered from the scene suggest that the woman may have fallen asleep and crashed into the power pole. The pole had steel rods protruding from its side that utility workers use to climb when service or repairs are needed to the electrical lines, which is what impaled her when her motorbike hit the pole.
The metal rod pierced the woman's upper chest and went all the way through her body with about 2 inches exposed on the other side of her as she hung from the pole. Rescue workers could not remove her from the steel rod at the scene of the accident safely and instead chose to cut the rod to take her off the electric pole and into an ambulance. Cutting through the steel took about 5 minutes for the rescuers.
She arrived and was admitted into Vachira Phuket Hospital with the metal rod still impaled through her chest. The hospital had no updates about the woman's condition after her motorbike crash other than that she is alive and receiving treatment currently. The police plan on questioning her once she has had time to recover and investigating the incident further if necessary.
SOURCE: The Phuket News
Want more from the Thaiger family?
📱 Download our app on Android or iOS for instant updates on your mobile
📧 Subscribe to our daily email newsletter
👍 Like/Follow us on Facebook
🔔 Subscribe to or Join our YouTube channel for daily video updates
TAT looks forward to welcoming 129,000 foreign tourists to Phuket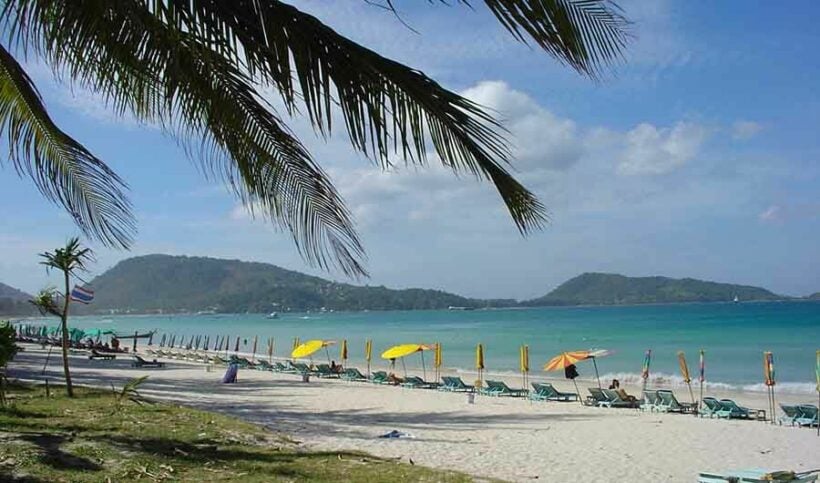 The Tourism Authority of Thailand says it expects 129,000 tourists to arrive on the southern island of Phuket in the first 3 months of its re-opening. Officials still insist the island will re-open for quarantine-free travel for vaccinated foreign tourists from July 1. And according to the Bangkok Post, the TAT also plans to team up with airlines to offer 100,000 subsidised one-way domestic air tickets.
The association is in talks with Thai Airways and Thai Smile Airways about offering a 1,000 – 2,000 baht subsidy towards domestic air fares for tourists participating in Phuket's sandbox scheme. The scheme will also be expanded to include all local carriers.
TAT governor Yuthasak Supasorn expects around 30,000 – 40,000 tourists a month, through Phuket's sandbox model, with the primary target being long-haul markets. According to Yuthasak, 7-day packages in Phuket will be on offer for a somewhat eye-watering 150,000 – 200,000 baht per visitor, a significant increase on the 50,000 baht average spending per trip prior to the pandemic.
The Bangkok Post reports that most tourists will be required to arrive via a direct flight to Phuket. However, in the event of there being no available time slots at the airport, tourists will be permitted to transfer via Bangkok's Suvarnabhumi Airport using a dedicated sealed terminal.
Once the other 9 sandbox areas join the re-opening, Yuthasak expects between 3 and 4 million tourists in the last quarter of the year. He says standard operating procedures to govern the entry of foreign tourists, including Covid-19 testing and guidelines for sealed routes, will be submitted to the Centre for Economic Situation Administration this month. Once approved and published in the Royal Gazette, tourism operators can launch their sales and marketing plans.
Yuthasak adds that work is needed on the supply and administration of vaccines, pointing out that new clusters in places like Bangkok could affect vaccine administration in Phuket.
"The new outbreak in Thailand didn't affect tourism sentiment in foreign markets as the media in each country turned their focus towards the situation in India and domestic cases in their own countries. However, travel agents expressed concern that the virus situation may affect the reopening timeline which prompted TAT to confirm that everything is running as scheduled."
He said travel agents are waiting for clear entry regulations, so they can offer packages to their customers.
SOURCE: Bangkok Post
Want more from the Thaiger family?
📱 Download our app on Android or iOS for instant updates on your mobile
📧 Subscribe to our daily email newsletter
👍 Like/Follow us on Facebook
🔔 Subscribe to or Join our YouTube channel for daily video updates