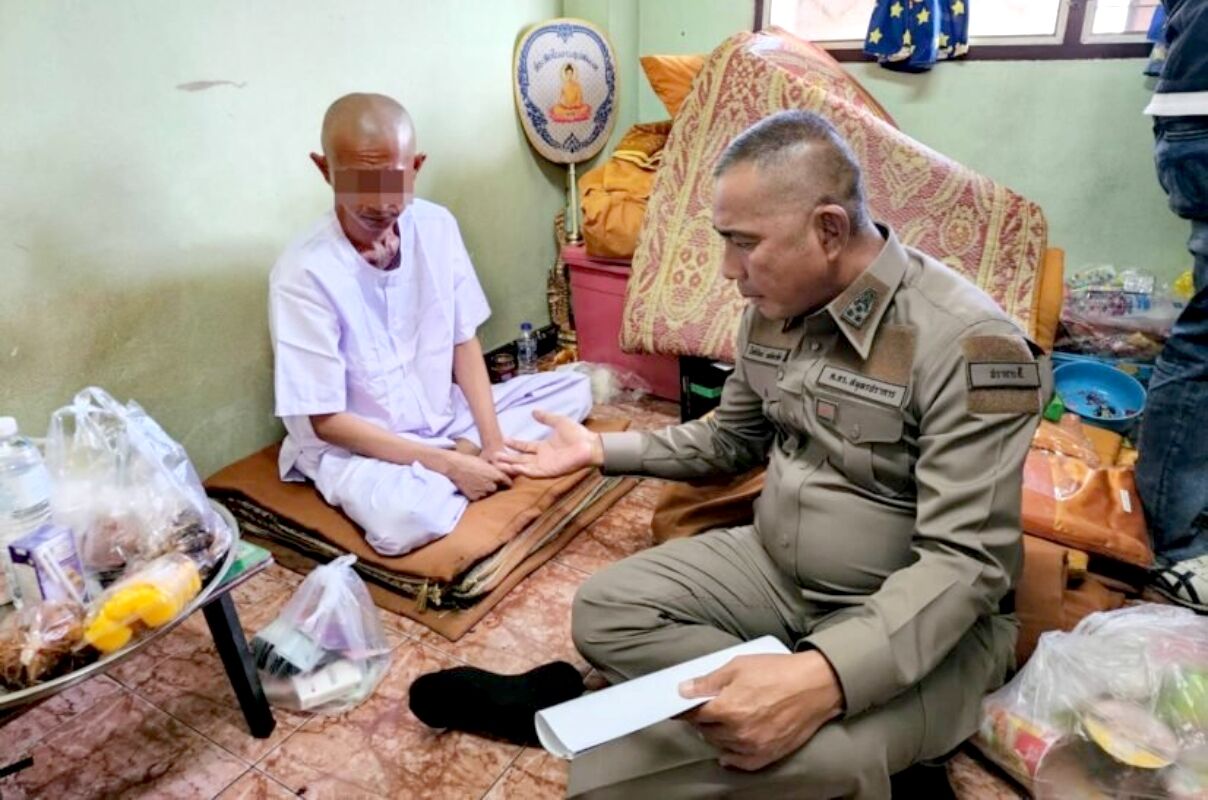 A 42 year old monk in Samut Prakan has been arrested for raping his daughter after visiting her for New Year blessings. On December 28, Naen, a 14 year old girl from a family with a history of sexual abuse, was violently raped by her father, Wirachai, a monk at a temple in the Greater Bangkok area province of Samut Prakan.
Wirachai arrived at his daughter's rented room, claiming he wanted to give her new year blessings as a monk. She welcomed him and pulled up a chair for him to sit, but he violently attacked and raped her according to allegations reported by the Daily News Thai. He was reported to have said to her that he was showing her the way to have sex.
Before the incident, the monk's daughter only had a relationship with a female partner. After the attack, Wirachai threatened to shame his daughter by releasing video clips of the assault if she told anyone what had happened.
Upon learning of the attack, Naen's family went to the North Samrong Police and sought the help of the social action group Sai Mai Tong Rort to go public with the incident. Police promptly arrested Wirachai, and he was defrocked from the monkhood. Police charged him with the rape of a minor under the age of 15. Wirachai's relatives gathered outside the police station, shouting angry expletives at him.
According to Naen's relatives, Wirachai split up with her mother ten years ago and had been a monk for the past five years, though he would often visit his daughter. Despite being a monk, he hadn't lived a celibate life and continued having sex. His relatives described him as a playboy, leading some to suggest a history of long-term abuse by the father within the family. The girl's mother is currently working abroad, and Naen was accompanied to the Samrong Neua police station by her aunt.