Minister pledges to sort out Thailand's export procedures in wake of New Zealand drugs bust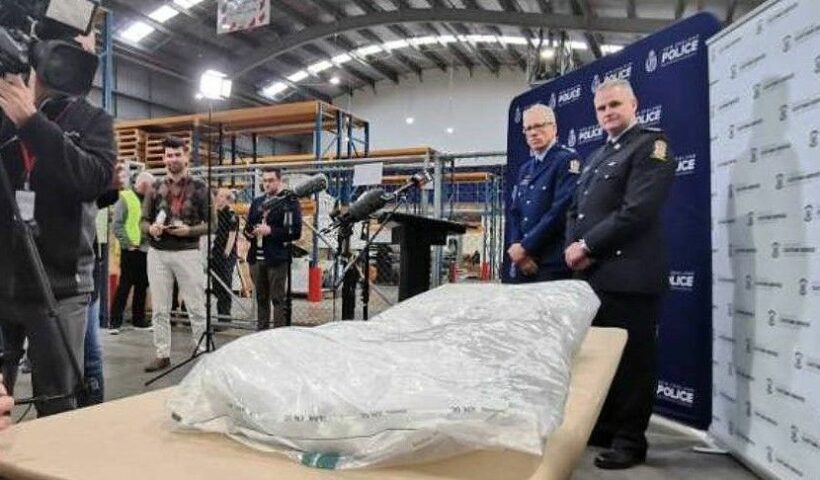 PHOTO: www.chiangraitimes.com
Following the seizure in New Zealand last month of shipping containers from Thailand packed with drugs, Deputy Transport Minister Athirat Rattanaset says the country must improve its maritime export procedures.
He was speaking at a meeting with exporters, saying the drugs bust in New Zealand has had a negative impact on Thailand's image and calling on them for their cooperation in implementing improved security and screening measures.
"Today [September 24], I met with representatives of the Thai Chamber of Commerce, Thai National Shippers' Council and Thai Transportation and Logistics Association to clarify the situation and seek their cooperation. Private exporters are key to creating a more efficient inspection process, as they can produce authentic documents identifying which containers belong to their association members and which ones don't, making it easier for us to pinpoint suspicious containers."
It's understood the containers belonged to a foreign drug network and had not been detected by x-ray machines in operation at Laem Chabang port, leading the minister to urge the Customs Department to improve security measures.
"The x-ray procedure is the Customs Department's responsibility. So, I have called on them to beef-up security measures by installing more advanced x-ray machines, as well as increase the frequency of inspection. Meanwhile, police and the NIA have promised to provide the Customs Department with in-depth intelligence information, so they can inspect suspicious containers more accurately."
Minister Athirat says approximately 20,000 containers pass through Laem Chabang port daily, but it is those headed for New Zealand, Australia and Japan that require customs officials to be particularly vigilant.
"Our intelligence confirms that there are drug networks and syndicates for smuggled goods present in these countries."
SOURCE: The Nation
Keep in contact with The Thaiger by following our
Facebook page
.
Citizens help arrest Burmese man breaking into Bangkok ATM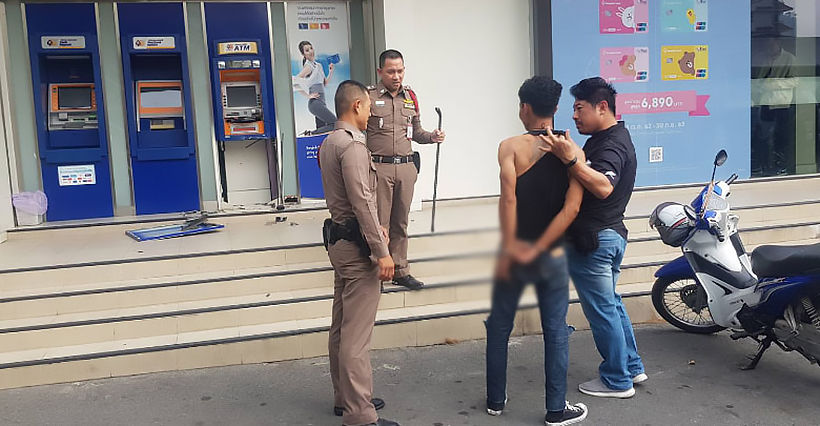 Breaking into an ATM in broad daylight might not be the best idea, as a Burmese man learned yesterday after his arrest Monday in Bangkok. Officers from the Klong Tan Police Station were called and went to the location to discover the man wearing a black tank top and jeans holding a crowbar, which he was using to tear apart a Bangkok Bank ATM in front of a Maxvalu store in Sukhumvit 71.
The arrest is largely thanks to alert citizens and the bank security guard, who grabbed the man and held him until police arrived. The machine was damaged, mostly at the keypad, which the man tried to to pry open. Needless to say he was unsuccessful and all cash was safe and left untouched inside the machine.
Police identified the suspect as 33 year old Chawang-knang from Myanmar. He had no ID with him at the time of the arrest.
The suspect admitted trying to break into the ATMs because he needed money. A urine test at the police station revealed traces of drugs in his system. Police are gathering evidence and the man will be prosecuted.
SOURCE: Thai Residents
Keep in contact with The Thaiger by following our
Facebook page
.
Police question suspect in Lop Buri gold shop shootings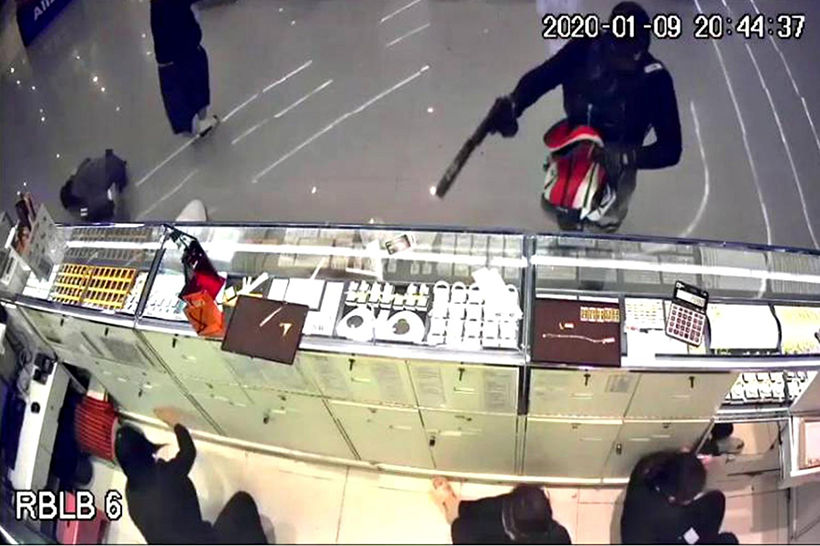 Police in the northeastern province of Nong Khai are confident they've identified a suspect in the January 9 gold shop robbery and shooting in the central Lop Buri province that killed three people, including a two-year boy, and injured four others. The man was summoned for questioning.
National police chief Chakthip Chaijinda says that the man, whose identity is currently being withheld, matches the suspect's profile, being around the same height and spotted carrying a red shoulder bag, the same as used by the robber. Chakthip says if DNA test results disqualify the man as a suspect, he'll be released.
Police have checked footage from about 1,000 CCTV cameras installed along routes that were likely used by the gunman when he fled, but found no clues that could lead to an arrest.
Deputy national police chief Chaiwat Kateworachai, meanwhile, asked the robber to turn himself in within 10 days (assuming that the current suspect isn't charged).
"He will be caught sooner or later."
SOURCE: Thai PBS World
Keep in contact with The Thaiger by following our
Facebook page
.
Suspect questioned over the fatal gold heist at Aurora Gold Shop in Lop Buri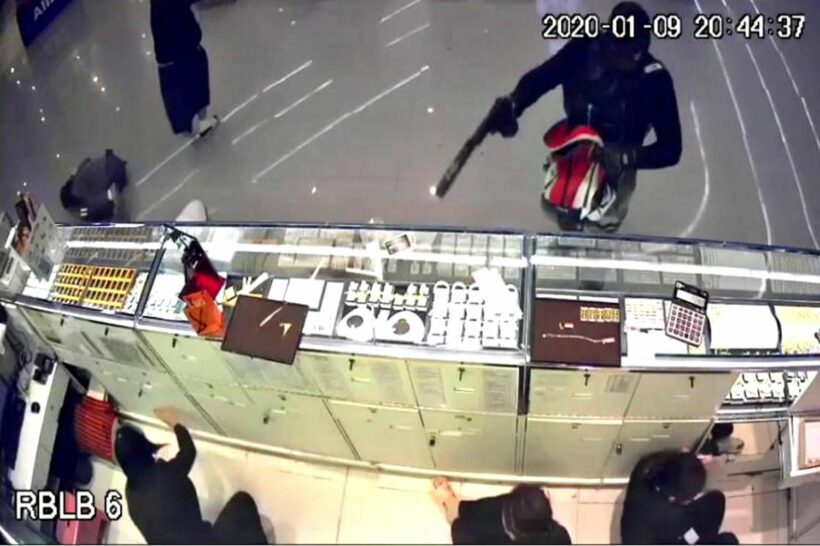 A suspect has been summoned for questioning in Thailand's north-eastern province of Nong Khai, just south of the Laos border. It's believed he may be the man who shot and killed three people, and injured four others during a gold shop heist on January 9 in Lop Buri province.
The man, whose identity has not been disclosed, matches the suspect's profile, being of a similar height and demeanour, and seen carrying a red shoulder bag, similar to the bag carried by the robber when he stormed the Aurora Gold Shop in the Robinsons Shopping Centre.
At a media briefing on current progress in the case, the national police chief said he was informed by his deputy that a man who resembled the gunman was being questioned in Nong Khai.
The robber, who wore a ski mask, army boots and camouflage clothing, was armed with a 9mm pistol, silencer and a long knife. There was numerous CCTV that captured the man during his brief rampage where he casually strolled into the shop and shot customers and staff. One of the people killed was a two year old boy who was shot in the head as we walking past the shop with his mother.
The Nong Khai police have called the man in for questioning and collected a DNA sample, according to National police chief, Pol Gen Chakthip Chaijinda, adding that if the results of the tests exclude the individual as a suspect, he will be released.
Police in charge of investigating the robbery-murder case have checked footage from about 1,000 CCTV cameras, installed on escape routes that could have been used by the fleeing gunman. They have not found any clues which could lead to an arrest.
SOURCE: Thai PBS World
Keep in contact with The Thaiger by following our
Facebook page
.