Lovestruck 22 year old Thai has a 'very bad day'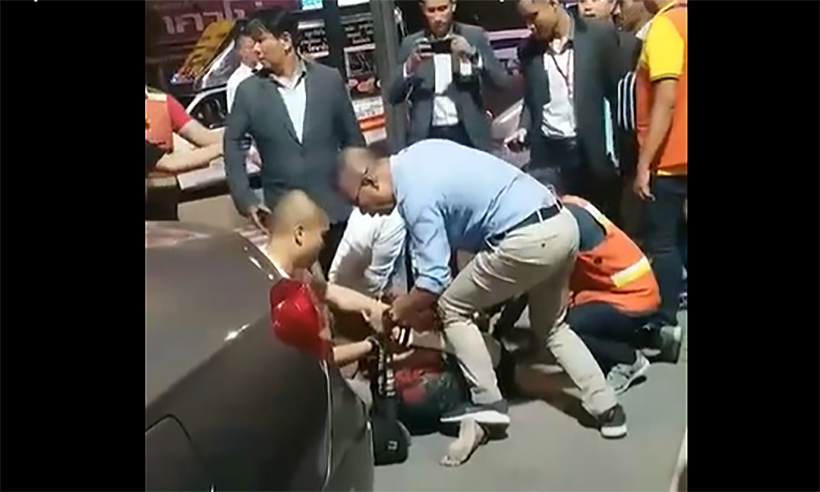 PHOTOS and STORY: Sanook.com & WorpointNews.com
Diamonds are a girl's best friend, but not a diamond thief's.
A man has stolen two diamond rings from a shopping mall in Nakhon Ratchasima. He told police he wanted the rings to show his girlfriend his 'true love'. The two rings were valued at 84,000 baht.
But true love would have to wait that day as an on-duty police officer was in the area and gave chase to the lovestruck thief. The incident took place on August 7 around 8pm.
The suspect walked into the diamond shop asking to see some rings for so he could propose to his girlfriend. After the salesperson handed him some rings, he pretended to look at them for a while. He then suddenly bolted out the door with the rings on his fingers.
A Wang Nam Kiew district police officer happened to be patrolling the mall when the theft took place. He heard screams but the fleeing thief made it easy for the policeman by running straight past him.
The suspect continued to have a 'very bad day' when he ran straight into the shopping centre's glass door. The window shattered and the suspect was stunned, still wearing the sparkling diamond rings. The police officer was helped by a couple of Win motorbike taxi drivers awaiting at the front door to arrest the man.
22 year old Sittikorn admitted to the police he stole the rings but that they were for his girlfriend. He traveled to Nakhon Ratchasima to find work and to live with his girlfriend.
He told police he really loved his girlfriend and wanted to get the rings for her but realised he couldn't afford them. He said the decision to steal the two rings was spontaneous.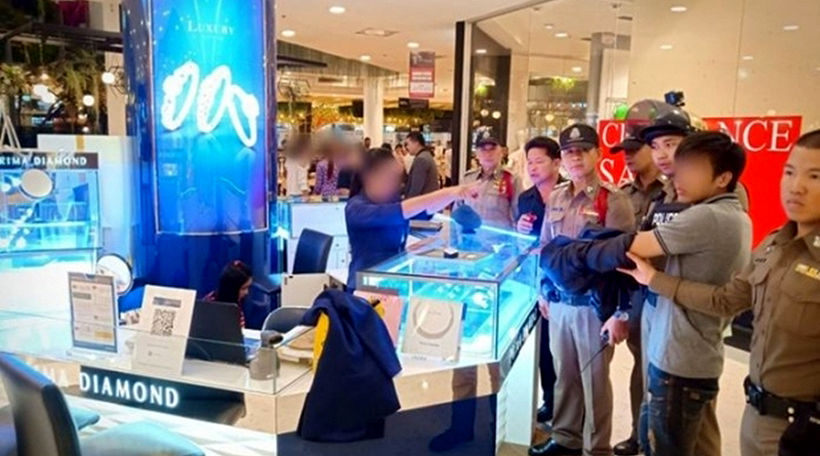 Keep in contact with The Thaiger by following our
Facebook page
.
Young Thai photographer admits to attempted sexual assault of model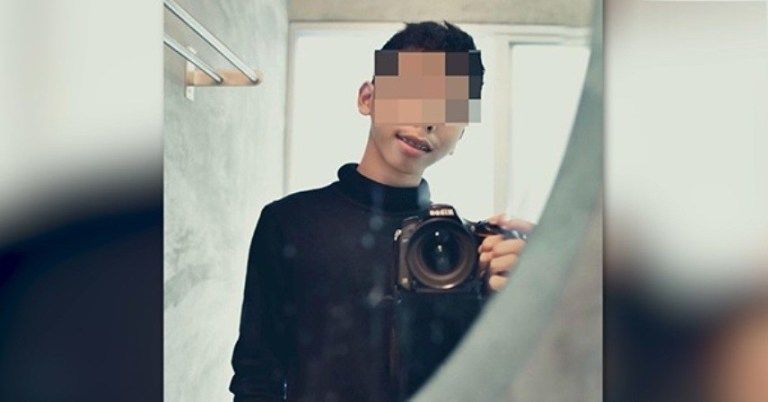 An 18 year old Thai photographer has admitted trying to sexually assault a swimsuit model during a photoshoot after the victim posted the account on Facebook. The young man turned himself in at a Chonburi Police Station and confessed to the accusations leading to police charging him with attempted rape.
The model posted that she escaped the sexual assault attempt on her Facebook account after the photographer showed up while she was changing her clothes in the bathroom. She says he attempted to rape her but left when someone walked by as she was screaming for help.
The alleged perpetrator said he was turned on while taking photographs of the model but didn't intend to hurt her. However, he later sent her a text saying he could not control himself.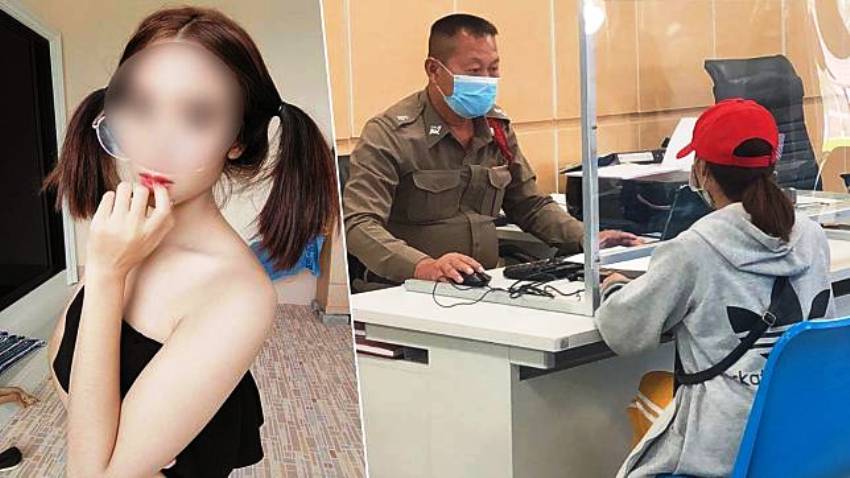 SOURCE: Chiang Rai Times
Keep in contact with The Thaiger by following our
Facebook page
.
Thai police arrest 2 Nigerians for online romance scam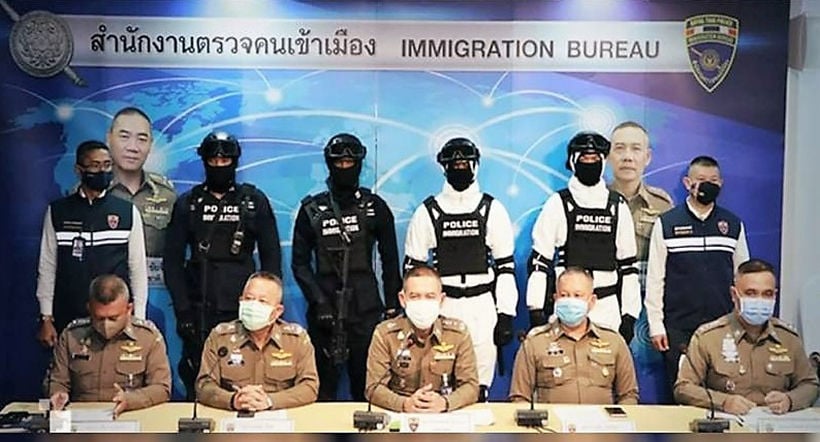 A Thai man's arrest has led immigration police to discover an online romance scam allegedly involving a Thai woman and 2 Nigerian men. Police arrested the suspects in the Ratchathewi district of Bangkok and are charging them with conspiracy to commit fraud after the Thai man was accused of opening 14 bank accounts for the Nigerian men by using Thai ID cards belonging to other people.
The Thai man says the Nigerians paid him 1,500 baht for every account he opened. Police found and confiscated several ATM cards, bank books, SIM cards, and the Thai ID cards.
Such a romance scam usually involves creating fake social media profiles with the intent to lure victims into thinking they were romantically involved with them with fake photos and promises of affection. The money-making scheme comes into play when the 'fake' person asks for money from the victims usually more than once.
Thai police say they have launched a crackdown on such operations and are focusing on foreign criminals using Thailand as their home base for such romance scams. Last year, a Nigerian was arrested for a similar crime in Phuket after police tracked him down in Bangkok.
SOURCE: Chiang Rai Times
Keep in contact with The Thaiger by following our
Facebook page
.
5 year old Burmese girl raped, murdered in Tak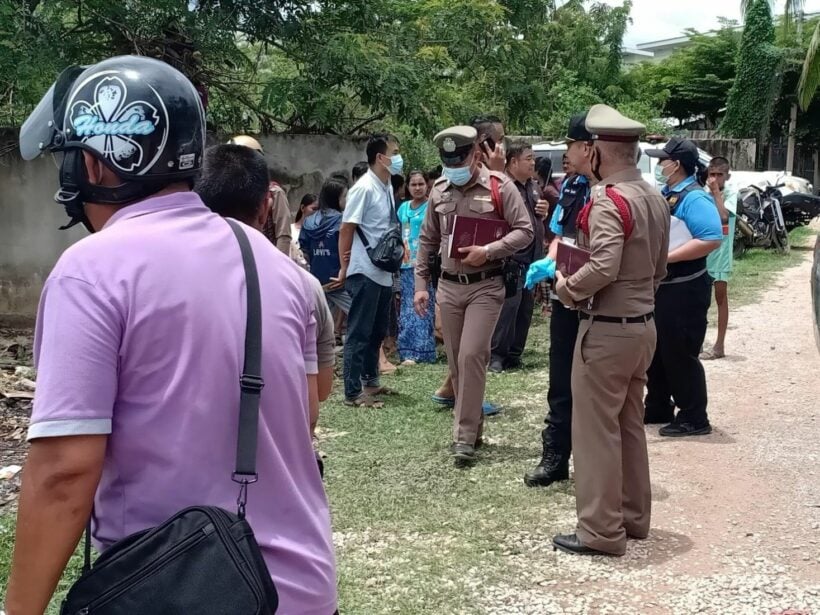 Villagers in the north western Tak province were shocked yesterday by reports of the rape and murder of a 5 year old Burmese girl. Her body was discovered in a forest in Mae Sot district. Police went to Muhajireen community in Mae Sot after being notified of the crime. They found the girl's body, her hands and legs bound with rope and her clothes torn.
It's was assumed the girl was raped and murdered. 3 suspects have been arrested while authorities await forensic test results. Mae Sot Hospital has confirmed the girl suffered internal injuries and bleeding. Doctors also found a piece of cloth stuffed in her mouth.
The community of about 100 residents were horrified by the news. They say the girl went missing at around 7pm on Friday and was found the next morning.
Witnesses claimed that they saw a man take the girl away while she was playing alone in the yard. He reportedly returned alone. It was later revealed the man had previously been convicted for rape and imprisoned for 7 years when he lived across the border in Myanmar.
SOURCE: Nation Thailand
Keep in contact with The Thaiger by following our
Facebook page
.