Drug dealer on the run for 20 years arrested by Thai immigration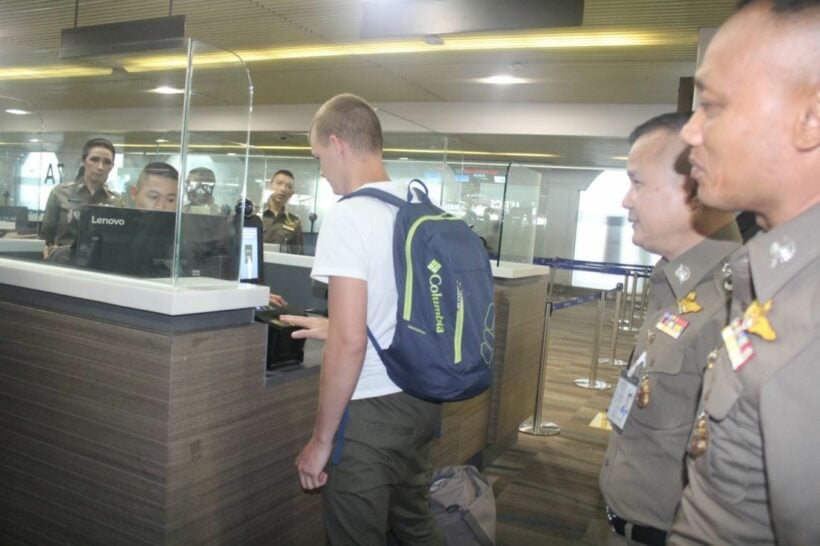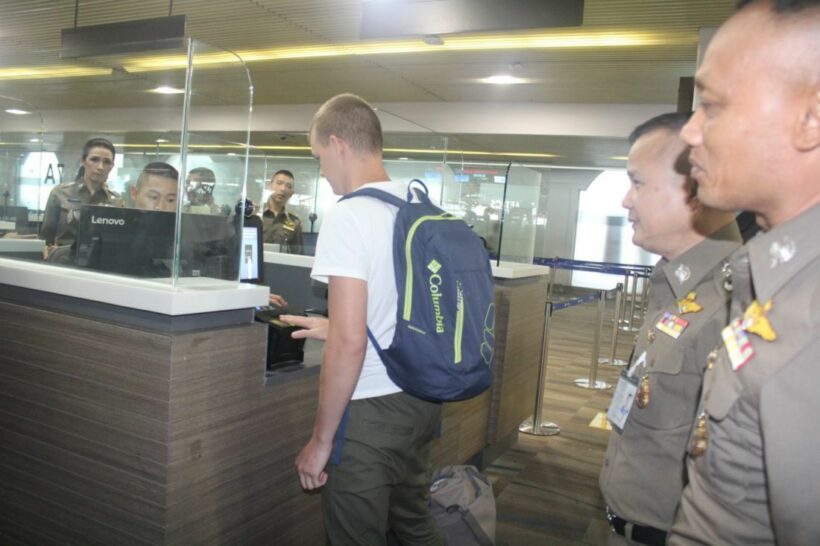 PHOTO: The new biometrics working at Phuket international Airport – The Thaiger
A female drug dealer who evaded capture for almost 20 years has been nabbed after a spate of recent arrests carried out by Thai immigration police. Thai Residents reports that the criminal court issued an arrest warrant for the woman, Chatamach, back in 2000, for possession of methamphetamine pills with intent to supply.
While on bail, she absconded and flew to Australia, where she was reportedly known as Miss Wang. Chatamach managed to remain in the country long enough to gain Australian citizenship.
This month, Thai immigration's biometric system showed that Chatamach had recently re-entered the country, leading to her being tracked down and arrested. Immigration police have also arrested ten foreigners suspected of various crimes using the new biometrics systems at airports.
Two Nigerian men were charged with illegally entering Thailand and are suspected to have ties with a gang responsible for a romance scam operation carried out over a two year period that netted over 2 million baht.
A Russian man linked to a fraud case in his home country has been arrested in Chonburi province. It's understood the man is wanted for a construction scam in Russia costing over 20 million baht.
Also arrested were seven foreign women accused of involvement in prostitution in Pattaya's Walking Street.
Thai Residents reports that three of the women are Egyptian, two are from Uzbekistan and three others are from Uganda.
SOURCE: INN News | Thai Residents
Want more from the Thaiger family?
📱 Download our app on Android or iOS for instant updates on your mobile
📧 Subscribe to our daily email newsletter
👍 Like/Follow us on Facebook
🔔 Subscribe to or Join our YouTube channel for daily video updates
Murder of Thai wife may have been 2nd attempt by US man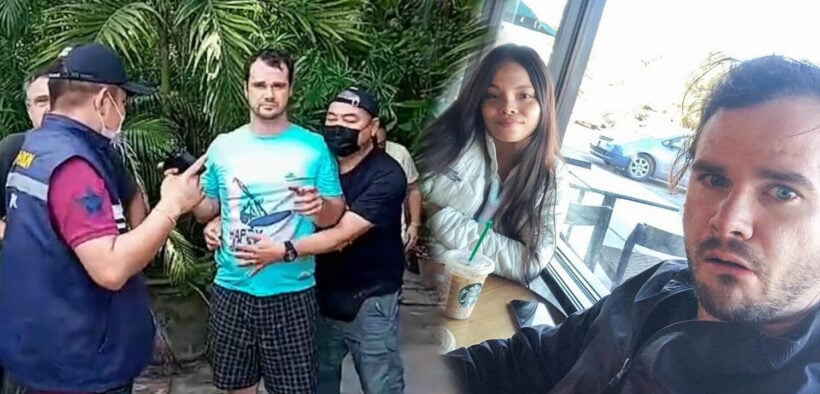 The American man accused of the murder of his Thai wife in Chiang Mai has now confessed to the brutal crime. And it may not have been the first time he tried to kill her. The 32 year old man, who was a computer programmer in the United States, admitted that he killed his wife while she was 3-months pregnant. Jason Matthew Balzar is now in custody at Muang Nan police station and has reportedly told police that he stabbed his wife Pitchaporn "Som O" Kidchob in the chest with a knife while she slept.
Police said after stabbing his wife, Jason put her body in a plastic bag and dumped it on the side of the road on Ban Srikerd-Samun Road, about 10 kilometres from their rented home at Tambon Chaiyasathan in the Muang district. A crime re-enactment was held at their home, a common occurrence in Thailand for police to piece together criminal acts and record details.
The murder was not Jason's first accusation of violent crime, with details surfacing of his 2019 conviction for threatening to murder a woman in the US. There is unconfirmed speculation that the victim of that attack was the same Thai wife murder victim, but in Colorado domestic violence cases withhold the names of victims.
He was sentenced to 2 years of probation after an attack in Longmont, Colorado that was originally charged as attempted murder, but lessened due to a technicality. According to the arrest report, Jason attacked her after she refused sex, hitting her head and pointing a gun at her, which fired near her head. He was again arrested for violating his probation by possessing 73 guns in December 2020.
After confessing to killing his pregnant Thai wife, Jason is being charged with the murder and with concealing her body. The American man claimed that he decided to kill her in her sleep because he was upset that she wanted to leave him. The couple had plenty of rough patches with frequent arguments being common in their household.
The victim's family don't believe the murder was a sudden crime of passion. Her sister and mother said they have often seen him carrying a knife.
SOURCE: Bangkok Post
Want more from the Thaiger family?
📱 Download our app on Android or iOS for instant updates on your mobile
📧 Subscribe to our daily email newsletter
👍 Like/Follow us on Facebook
🔔 Subscribe to or Join our YouTube channel for daily video updates
American arrested for alleged murder in Chiang Mai has past record of abuse in Colorado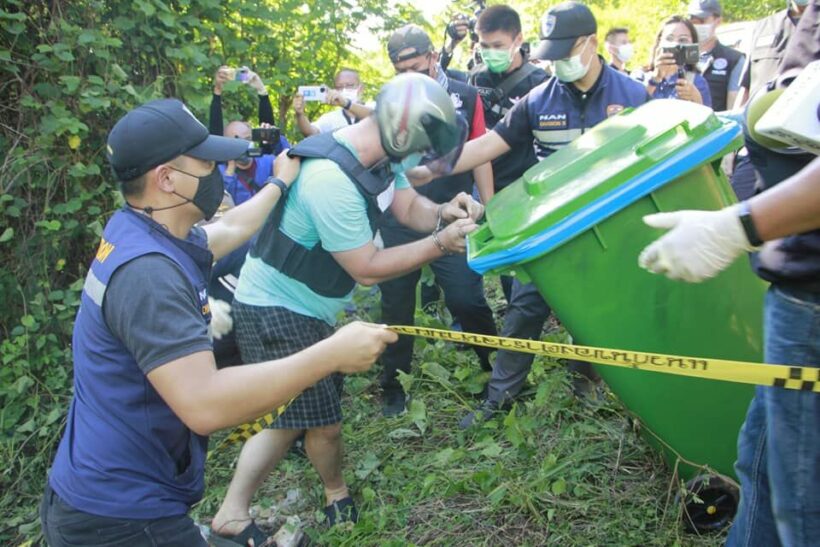 The American man who was recently arrested for allegedly murdering his pregnant Thai wife in Chiang Mai had been sentenced to 2 years of probation back in 2019 on assault charges after his gun went off while he was threatening a woman in Colorado. A report from the Associated Press says it appears to be the same woman.
Jason Matthew Balzer, 32, had initially faced attempted murder charges for assaulting a woman in Longmont, Colorado, but those charges were dropped. A Boulder District Attorney's Office spokesperson told a local reporter in a previous report that "in every case, we need witnesses to testify at a trial. Unfortunately, due to issues with the victim's availability, the higher charge had to be dismissed."
The victim had called the police saying Jason had asked to have sex and then assaulted her when she said "no," according to the arrest report. She told police he hit her face and slammed her head onto the bed's headboard several times before taking out a revolver and threatening to kill her, the report says. The woman told police she pushed the gun and it went off near her head.
Balzer pled guilty to third-degree assault in December 2019 and was sentenced to 2 years of probation. In December 2020, Jason was arrested in Colorado after police allegedly found 73 guns in his van. Possession of firearms is a violation of probation. It's unclear when Jason travelled to Thailand.
Since the case in Colorado involved a victim of domestic violence, the name was redacted in public court records, but a spokesperson for the District Attorney's Office told AP reporters that the victim has the same name as the woman killed in Thailand. Based on photographs, the spokesperson says they appear to be the same person.
On Thursday, Jason was arrested in Chiang Mai. Reports say he confessed to stabbing and killing his wife, 32 year old Pitchaporn Kidchop, who was 3 months pregnant. Police say Jason sealed his wife's body in a garbage bin before taking it to the woods about 5 kilometres away. In Thailand, a murder charge carries a maximum penalty of death.
Local police posted photos of the crime reenactment on Facebook. In Thailand, it is common for suspects to admit to crimes and reenactment the crimes to law enforcement officers and the press.

SOURCE: Time Call | Associated Press
Want more from the Thaiger family?
📱 Download our app on Android or iOS for instant updates on your mobile
📧 Subscribe to our daily email newsletter
👍 Like/Follow us on Facebook
🔔 Subscribe to or Join our YouTube channel for daily video updates
Thai woman admits to stealing lottery tickets from blind ticket seller in Bangkok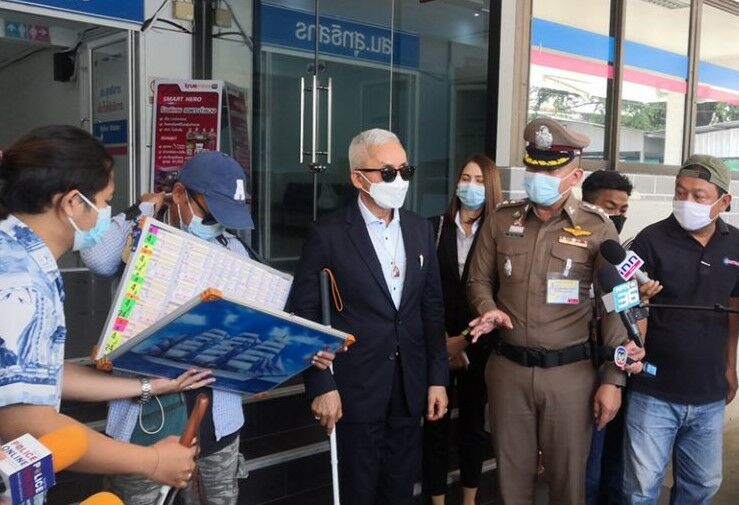 A 57 year old Thai woman is admitting to stealing lottery tickets from a blind seller in Bangkok. The woman, Sumali Muangpluem, is now under arrest for allegedly stealing from the disabled seller in the underground Sutthisan Station train between November 25-27 of last year. Sutthisan police say they collected evidence of the same type of theft in many districts, leading them to issue an arrest warrant for Sumali.
Police say their investigations revealed that the suspect would approach blind lottery ticket sellers while holding several tickets in her left hand. She would then use the right hand to pretend she was choosing a ticket and pull all of the tickets off at once so that the lottery seller would only hear one ticket being pulled. She would then hand some tickets to the seller while she hid the rest so onlookers wouldn't notice. She would then put the tickets in her bag while talking to the seller at the same time to keep her from noticing.
They say the suspect would then tell the seller she would be back to get the tickets and would leave money for the seller in the form of a deposit. One seller said he was keeping in regular touch with police as the same woman kept stealing lottery tickets from other blind sellers. He says he is afraid the suspect may hurt him because he filed a police report against her.
Police say Sumali has stolen about 450 tickets, valued at over 45,000 baht. They say she has stolen tickets at Victory Monument, Payathai, and Bang Na train stations in Bangkok.
SOURCE: Thai Residents
Want more from the Thaiger family?
📱 Download our app on Android or iOS for instant updates on your mobile
📧 Subscribe to our daily email newsletter
👍 Like/Follow us on Facebook
🔔 Subscribe to or Join our YouTube channel for daily video updates