75 tonnes of marijuana and Kratom destroyed in Nakhon Phanom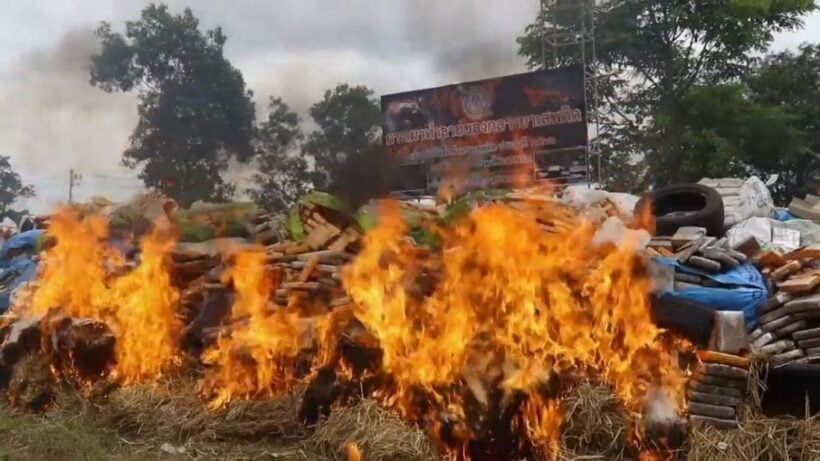 8.4 tonnes of marijuana and 67.3 tonnes of kratom leaves have been destroyed by Nakhon Phanom provincial administration officials in a ceremony to mark the International Day Against Drug Abuse and Illicit Trafficking. The ceremony was held in an open field in front of the Muang district office.
As part of the ceremony, officials also launched local campaigns against drug abuse.
Officials say the burned drug were seized by various agencies in the province during the past 12 months.
They reeled off some local statistics about the drugs seized in the province as part of the ceremony. Nakhon Phanom is in Thailand's far north-east on the Laos border.
From October 1, 2018, to May 31, authorities in Nakhon Phanom seized 7 million methamphetamine pills, 6 tonnes of marijuana, 29 marijuana plants, 19.3 kilograms of crystal methamphetamine, 67 kilogram of kratom leaves and 58 cans of glue used for inhaling.
A total of 1,809 arrests were made in 1,784 drug cases during the period.
SOURCE: The Nation
Keep in contact with The Thaiger by following our
Facebook page
.
Never miss out on future posts by
following The Thaiger
.
Police in Chon Buri announce crackdown on loan sharks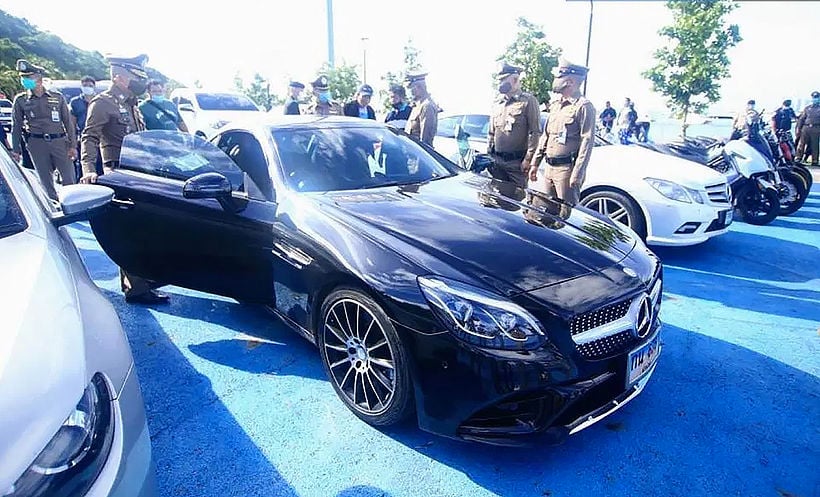 Police in the eastern Chon Buri province held a large rally to announce a crackdown on loan sharks, in which they've already seized luxury cars, motorbikes, illegal weapons and ammunition. On Thursday, 709 police, led by the Chon Buri provincial police commander, attended a rally at the Bali Hai Pier in Pattaya to report on the ongoing crackdown. Earlier in the week, Chon Buri police investigated a loan shark group who have reportedly been preying on those in financial trouble due to the Covid-19 crisis, offering loans at interest rates that violate Thai law, certainly extortionate rates. The gang allegedly […]
Bangkok casino shooter insists he acted alone: police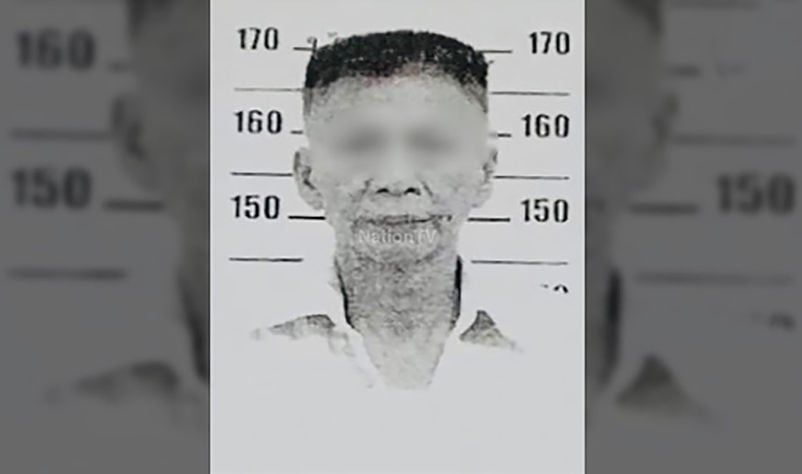 A man who confessed to killing a gunman, who had already shot dead 3 people at an illegal Bangkok gambling den on Monday night, insists he acted alone, police announced today. Authorities took 61 year old Phiphit Srisuwan, alias "Boy Baan Khrua" to the Bangkok South Criminal Court to seek his detention in connection with the fatal shooting in a building off Rama III Road. Officers opposed bail, saying he poses a flight risk or might interfere with evidence if released. Phiphit stands charged with murder, illegal possession of firearms, carrying a firearm in public and unlawful use of a […]
Drug suspect shot dead after slashing officers in Nong Khai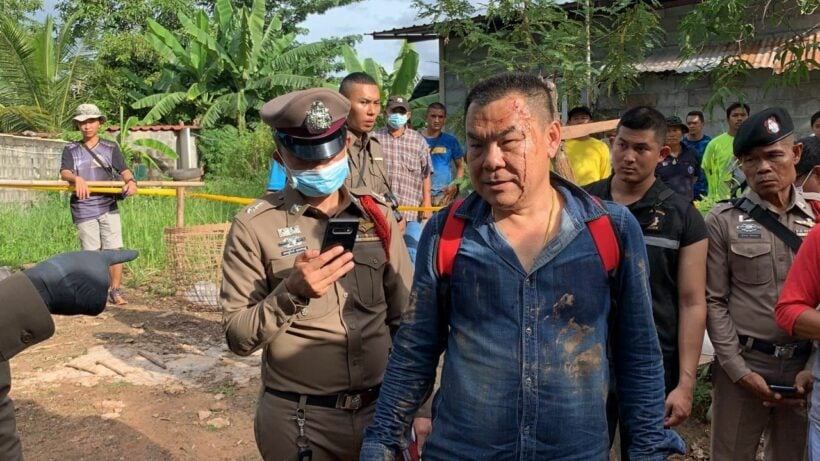 An alleged drug dealer was killed and 2 police officers wounded in a police raid in Isaan's Nong Khai province yesterday afternoon. Nong Khai police say 3 of their officers were engaged in the shooting incident with the suspect, 25 year old Parinya Yeunnan, in Meechai subdistrict. According to a police spokesman: "Officials tracked down the suspect, a Nong Khai local, who was believed to be a residing at the house," said the police. As officers approached to search him, Parinya charged at them with a knife, prompting an officer to shoot at his right leg. The suspect still did […]