Pamper your body and soul in these 5 best spas in Chiang Mai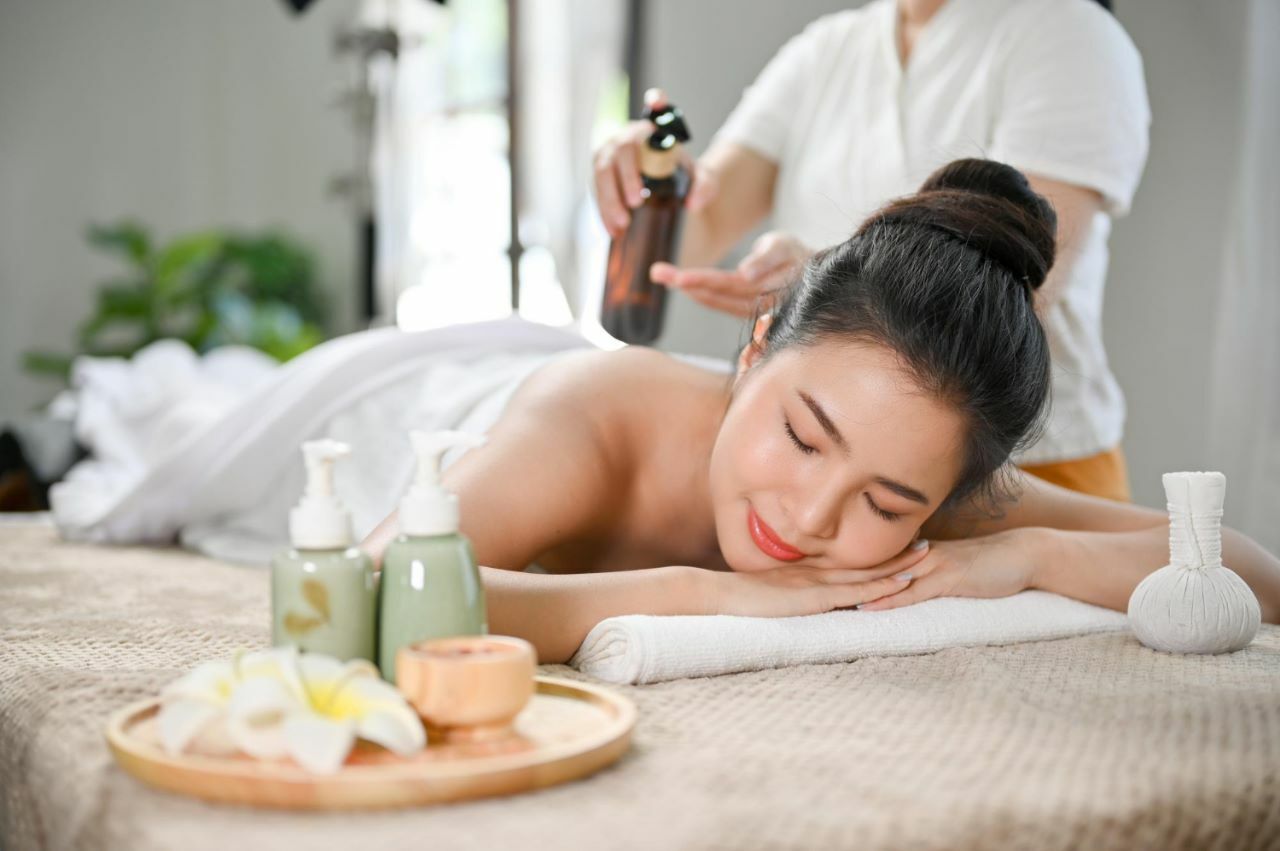 From the moment you arrive in Chiang Mai, Thailand, you can feel the sense of wellbeing and relaxation that has earned it its reputation as a wellness capital. But this city does not just bring about feelings of peace and contentment; it's also home to some of the best spas in South East Asia. No matter how you like to be scrubbed, rubbed, pampered, and perfumed, there's always a spa in Chiang Mai offering precisely what your body needs. From traditional Thai massages and sauna to body scrubs and facials, here are the very best spas in Chiang Mai that will transport you into a tropical paradise.
Makkha Health & Spa Chiang Mai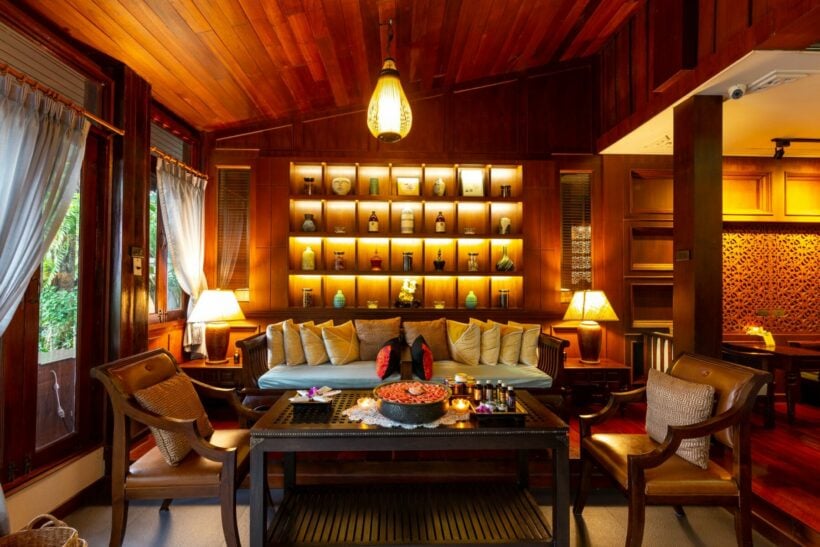 Makkha Health & Spa Chiang Mai provides guests with the ultimate spa experience by combining luxurious amenities with traditional Thai hospitality. They have four branches across the city. Their Ancient and Colonial Gardens branches are located only one minute's walk from Wat Phra Singh and the Sunday Walking Street, while the Night Bazaar branch is set amidst the popular shopping district. But if you're staying away from these branches, they offer a free shuttle service to all city locations.
Are you feeling nostalgic? Take a step back in time at the Ancient House, a 60-year-old wooden traditional Thai house that has been beautifully renovated to offer a unique spa experience. Immerse yourself in the rich cultural heritage of Thailand while getting pampered with the latest treatments. On the other hand, if you're looking for a more serene atmosphere, the Colonial Gardens are your perfect match. The white-hued building with its contrasting green interior and tranquil pool sounds will leave you feeling refreshed and rejuvenated. The spa's impeccable service standards ensure that you'll be in good hands.
But what if you're looking for something more contemporary? The Night Bazaar branch has you covered with its subtle Modern Zen design. Let the trickling water sounds and the interior's white and brown colour scheme bring you a sense of peace and calm. No matter which branch you choose, their tranquil atmosphere and holistic approach to health and wellbeing will leave you feeling refreshed, relaxed and rejuvenated.
Opening hours: Open daily from 10:00 AM to 10:00 PM.
Makkha Health & Spa (Ancient House)
Address: 38/1 Soi Ratchamanka 8 Phra Sing Amphoe Mueang, Chiang Mai 50200, Thailand
Telephone: +66 (0) 98 239 9088
Makkha Health & Spa (Colonial Gardens)
Address: 4 Sam Lan 2 Alley, Phra Sing, Mueang, Chiang Mai 50200, Thailand
Telephone: +66 (0) 65 478 5358
Makkha Health & Spa (Night Bazaar)
Address: 105 Loi Kroh Rd, Chang Khlan Sub-district, Mueang Chiang Mai 50100, Thailand
Telephone: +66 (0) 93 241 9642
Makkha Health & Spa (Burirattana Hotel)
Address: 115/1-5 Rachadamnoen Rd, Tambon Si Phum, Mueang, Chiang Mai 50200
Contact Details:
Telephone: +66 (0) 65 529 9783
Website: https://www.makkhahealthandspa.com/
Facebook: https://www.facebook.com/makkhaspa
E-mail: makkhaspa@gmail.com
Fah Lanna Spa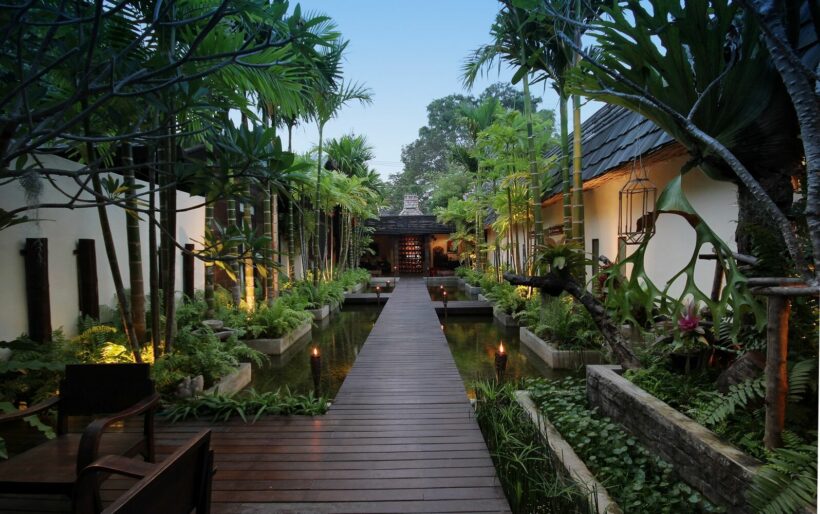 Tucked away in the heart of Chiang Mai's Old Town, Fah Lanna Spa is a modern and luxurious spa that boasts a unique Thai design, complete with high white-washed walls and a lush tropical garden. Upon entering the serene sanctuary, visitors are transported to a world of tranquility, away from the hustle and bustle of the outside world.
Fah Lanna Spa's extensive treatment menu offers a wide range of Thai and oil massages, including signature treatments and spa packages that will cater to every visitor's needs. The spa's pièce de résistance is the stunning water garden, where visitors can relax and unwind as they receive massages. Even the tensest of visitors are sure to leave feeling rejuvenated and refreshed.
At Fah Lanna Spa, not only do visitors receive high-standard treatments, but the entire spa is designed to pamper both their bodies and souls. The professional masseuses ensure visitors receive the utmost attention and care, providing the perfect balance of relaxation and rejuvenation. In addition, the spa has two locations in Chiang Mai: Old Town and Nimman.
Opening hours: Open daily from 12:00 PM to 9:00 PM.
Address: 57, 57/1 Wiang Kaew Rd, Tambon Si Phum, Mueang Chiang Mai District, Chang Wat Chiang Mai 50200.
Cheeva Spa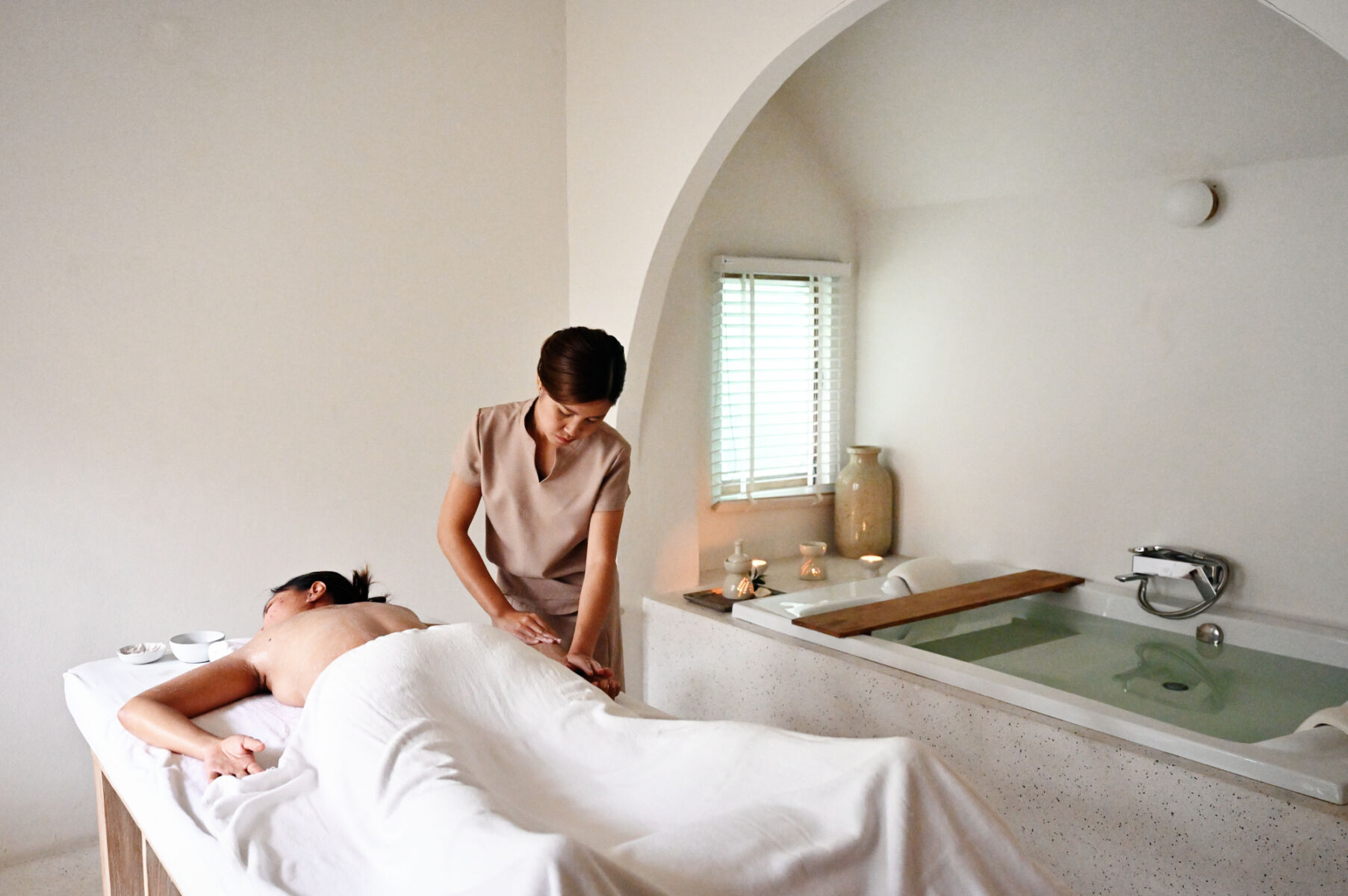 Cheeva Spa has garnered numerous accolades over the years, including the prestigious Thailand Tourism Awards, Thai Spa Awards, and TripAdvisor Certificate of Excellence. This spa is renowned for its exceptional treatments, such as steams, massage packages, sauna, and body treatments, like wraps and scrubs. They incorporate traditional Lanna massage techniques and stress-relieving treatments, such as the popular Cheeva Relax Package, Cheeva Detox Package, and Coconut Honey Scrub, leaving you feeling refreshed, rejuvenated, and relaxed.
The prices at Cheeva Spa are higher than most other spas in the city, but for good reason. The high-quality treatments that they offer make it a worthwhile investment, and the impeccable standards and services make it a haven for anyone seeking the ultimate spa experience.
Opening hours: Open daily from 10:00 AM to 7:00 PM.
Address: 4/2 Hussadhisewee Rd., Sriphum, Muang,Chiang Mai 50200.
Kiyora Spa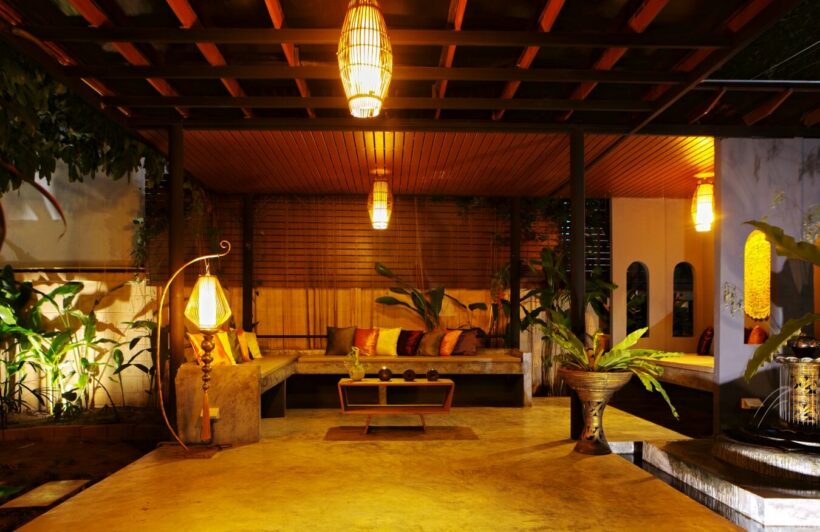 This spa offers a range of traditional Thai methods to leave you feeling energized, relaxed, and rejuvenated. Two of their most popular treatments are the Thai Yoga Massage and Chocolate Body Scrub.
Kiyora Spa also uses special medical herbs in their treatments to enhance your experience further. After your spa package ends, the spa offers complimentary mango and sticky rice and herbal tea. Their spacious private treatment rooms have a warm and calming atmosphere, adding to the overall experience. Indulge in the ultimate spa experience at Kiyora Spa and leave feeling refreshed and recharged."
Opening hours: Open daily from 12:00 AM to 9:00 PM.
Address: 26 1 Chang Moi Rd Soi 2, Tambon Chang Moi, Mueang Chiang Mai District, Chiang Mai 50300.
Zira Spa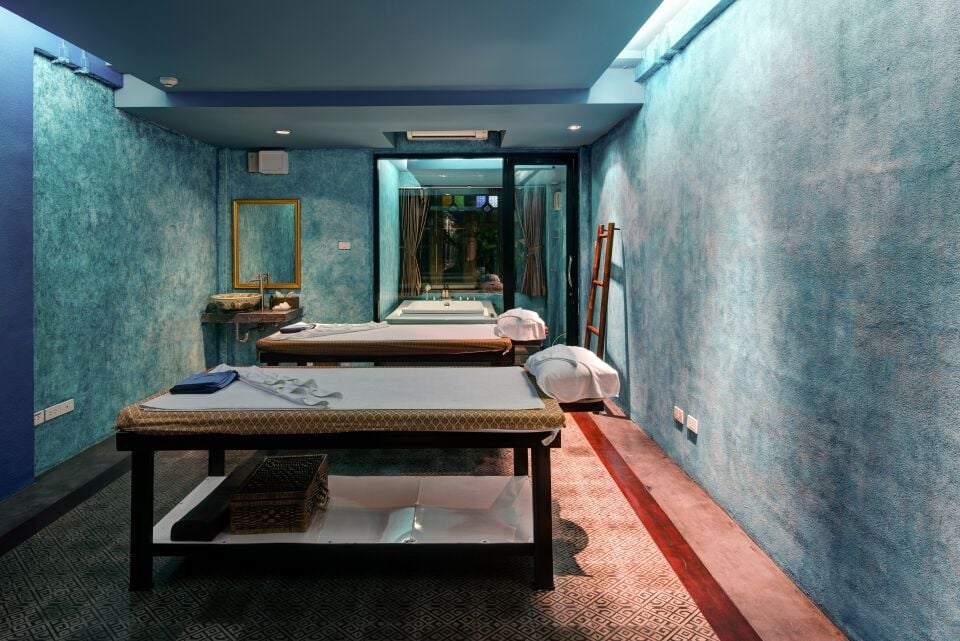 Indulge in the soothing and serene world of Zira Spa, where the touch of real Thai Lanna Massage awaits. Ther massages are not just ordinary treatments, but rather an extraordinary combination of ancient Lanna wisdom, Thai traditional massage, and Aromatherapy massage. With these techniques, they strive to offer the ultimate relaxation and serenity you seek. Thus, transporting you to a world of absolute tranquility.
At Zira Spa, they believe in the power of warm hospitality and a warm welcome. Enjoy a cup of our welcome refreshment. This includes a selection of soothing herbal tea, before and after your spa treatment. Sip on the revitalizing blend of tea, which will calm your senses and set the mood for the ultimate spa experience.
Their spa's legacy can be traced back to the time when the Old Lanna Kingdom was approached by Siam and Chiang Mai was founded. The colonial rules, ideas, and knowledge from Siam were introduced to Lanna nobles, who gradually embraced the colonial concepts and later discovered that by combining them with their own, they could gain advantages and benefits for a better living.
Opening hours: Open daily from 10:00 AM to 10:00 PM.
Address: 8 Ratvithi Lane 1 Alley, Tambon Si Phum, Mueang Chiang Mai District, Chiang Mai 50200, Thailand
Now that you know where the best spas in Chiang Mai are, get ready for a pampering trip to remember!
Things To Do

Join the conversation and have your say on Thailand news published on The Thaiger.
Thaiger Talk is our new Thaiger Community where you can join the discussion on everything happening in Thailand right now.
Please note that articles are not posted to the forum instantly and can take up to 20 min before being visible. Click for more information and the Thaiger Talk Guidelines.