Thais returning from South Korea ignoring quarantine "recommendation"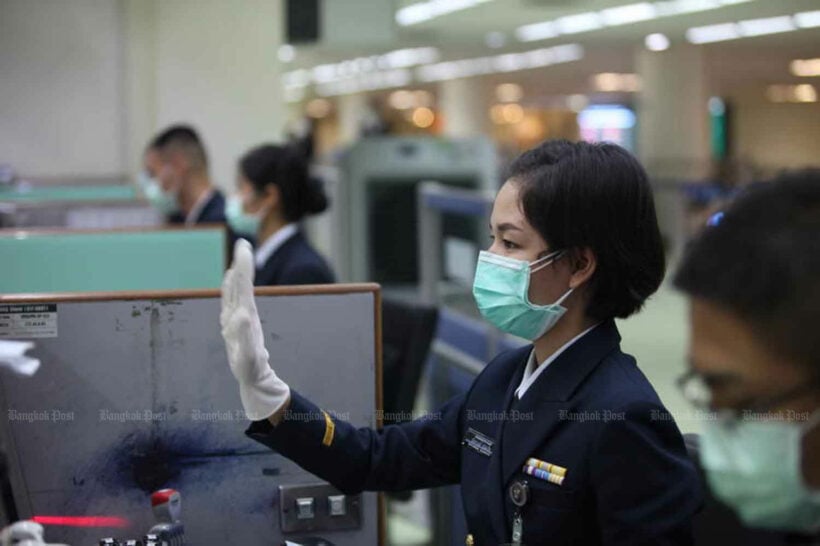 Hundred, perhaps thousands of Thai workers returned from South Korea to their hometowns this week, facing a "recommendation" from the Ministry of Public Health to self-quarantine for 14 days, due to fears over the Covid-19 coronavirus outbreak. But some are stirring panic by ignoring the rule. They are travelling in public, even posting photos on Facebook, causing panic amongst shoppers, retailers and restaurateurs wherever they go.
Thailand considers South Korea one of the high-risk countries for the new coronavirus, but there remains confusion over the actual rules regarding self-quarantine. Ministry spokesman Rungrueng Kiphati told reporters on Thursday that people arriving from six specific destinations, namely China, Hong Kong, Macao, Italy, and Iran, would be fined 20,000 baht if they did not self-quarantine for 14 days at home or in a hotel room, "where they have to report themselves to the authorities every day or officials will come to check on them." But on Friday, other ministry officials took a softer line.
"For now, we are recommending people to exercise home quarantine. But if you don't follow that, then we will use the law to take you to government quarantine centres."
On Friday, the Mall Bangkae department store in Bangkok closed for two days of cleaning and sterilising, after being visited by a worker who had recently returned from South Korea. The mall took the precaution after it was brought to management's attention, and has also urged those who worked in the shops the woman visited to quarantine themselves at home for 14 days.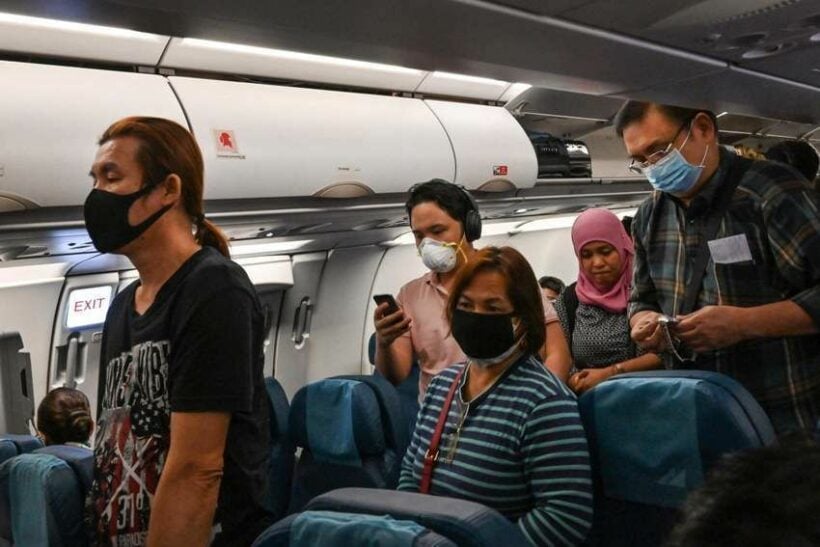 Another worker apologised after an alarm was raised in Chiang Mai. She posted on Facebook a photo of herself in a restaurant after returning from South Korea. She was later picked up at home and taken to 14 days of quarantine in Chiang Mai.
In Northeastern Thailand, a woman posted that she was bored staying at home and had visited shops and restaurants in Uthai Thani province, drawing netizens' attention and comments. She was asked to test for coronavirus infection at a local hospital . Preliminary results showed she was not infected.
There has also been a case of a worker visiting Phi Phi Islands in Phuket province. The woman clarified on her Facebook page that she had already been tested and found to be free from the coronavirus.
SOURCES: Chiang Rai Times | The Nation
Keep in contact with The Thaiger by following our
Facebook page
.
Gambling wife arrested after husband calls police in Nakhon Ratchasima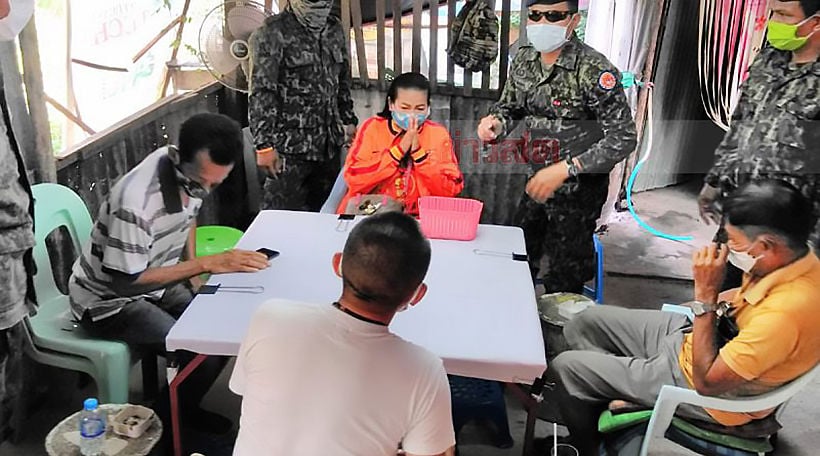 Thailand's recently declared state of emergency has meant the temporary closure of many businesses, leaving a lot of people with a lot of time on their hands. One woman in the northeastern Nakhon Ratchasima province grew bored and decided to invite some friends around for a bit of light home gambling playing cards. But her husband was afraid she might end up infected with the Covid-19 coronavirus, so he called the police (gambling is illegal in Thailand, officially.)
Police arrested 4 suspects, 3 men and and the wife playing the card game "rummy." The suspects have been sent to the Nakhon Ratchasima Court for prosecution. The province's deputy governor says officials received a complaint from a male citizen, later revealed to be the husband of the female suspect. The province has ordered 22 businesses to temporarily shut down in order to minimise the spread of Covid-19. This caused the husband and wife to have perhaps a bit too much free time.
It was not the wife's first infraction. She had been regularly spending her free time gambling in a village located behind the province's Saint Mary's Hospital. The husband, fearing the worst, decided strict action was required. He called police and gave the exact location of where the card games were taking place. The suspects were arrested with cards and 4,000baht in cash was confiscated. Thankfully, none of the suspects had a fever or showed virus symptoms.
We fear another headline in coming days… something along the lines of "wife beating up husband in north eastern Thailand".
SOURCE: Thai Residents
Keep in contact with The Thaiger by following our
Facebook page
.
Nearly 300 Thais stranded at the southern border, paperwork issues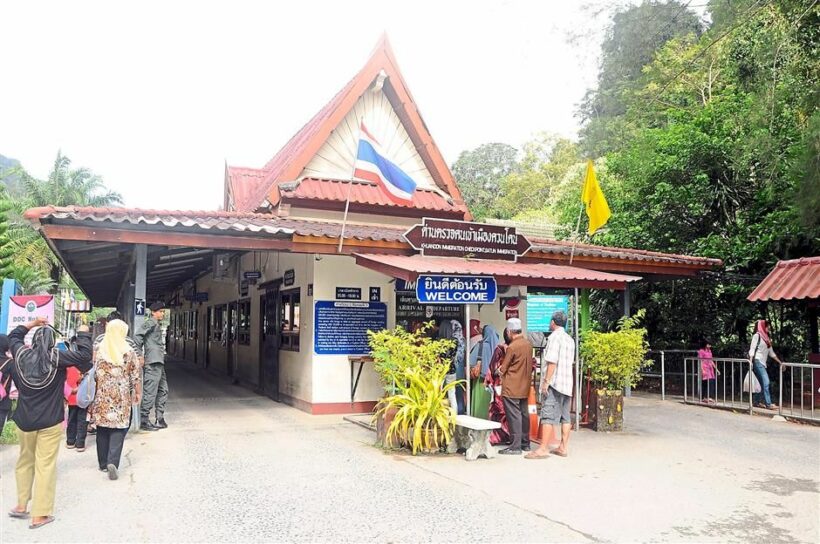 Around 300 Thais trying to return to Thailand are stranded at the Wang Kelian immigration checkpoint in northern Malaysia's Perlis State. On the other side is Thailand's Wang Prachan checkpoint in Satun's Khuan Don district. They've been denied entry after failing to comply with the strict new regulations set by the Thai authorities.
Thailand and Malaysia have closed their checkpoints along the southern border. The two countries do not allow entry by foreigners via these checkpoints except their own citizens.
Thai nationals are meant to be permitted to return to Thailand via the Wang Prachan immigration checkpoint in Satun. But to be eligible, the Thai nationals are required to contact the Thai embassy in KL or a Thai consulate in Malaysia to get a formal letter of their residential status in Thailand. The Thais are also required to obtain a health certificate which are issued not longer than 72 hours previously.
250-300 Thais, most of them who worked as crew on Malaysian fishing boats, but live in Satun, as well as some Thai tourists, converged on the Wang Kelian checkpoint from around 9am yesterday. But they were denied entry by the Thai immigration police because they failed to produce all the requisite paperwork.
By 2pm a meeting was held between Thai and Malaysian authorities on the Thai side of the border. All the talking wasn't able to resolve the situation and the Thais were told they could not cross into Thailand.
Eventually, after hours of negotiations, the Satun Governor Veeranan informed the throng that the Thai consulate in Penang, would speed up procedures so that the stranded Thais would be able to return home.
Keep in contact with The Thaiger by following our
Facebook page
.
Beaches in Phuket closed until further notice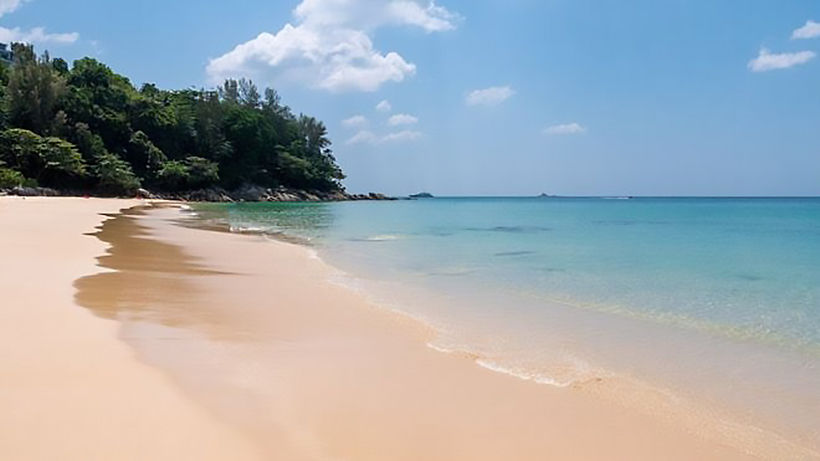 The world famous beaches of the southern resort island of Phuket are now closed indefinitely in another effort by provincial officials to fight the spread of the Covid-19 coronavirus. Governor Phakkhaphong Thawiphat, who is also heading up the Phuket Communicable Disease Committee, made the announcement yesterday. The closures extend to zoos and all venues offering animal shows for tourists. Bangla Road in Patong is also closed.
"The decision is part of an effort to better control and prevent the spread of the new coronavirus. By the governor's authority under sections 22 and 35 of Communicable Disease Act, these places will be closed temporarily until further notice."
Those who violate the order could be jailed for up to one year and/or fined up to 100,000 baht.
All nine Thai airlines have suspended flights, and many, if not most hotels in the province have closed and say they will not receive new tourists. Management are trying to figure what to do with all their staff and are asking the Thai Finance Minister and workplace authorities for clarification over employee salaries and leave entitlements during the crisis.
The governor "sought cooperation" from both locals and foreigners staying in Phuket to remain indoors from 8pm to 3am beginning yesterday until further notice, effectively placing the province under a virtual curfew, except in cases of URGENT matters.
The Public Health Ministry reported 143 new cases across the country in the past 24 hours today, bringing the total confirmed cases in Thailand to 1,388. One more patient died, bringing total deaths to 7 nationwide.
As of today, confirmed infections in Phuket stand at 53, the highest among southern provinces. 7 have recovered and returned to their homes, 46 are under treatment – none of them is considered 'critical'. Test results are pending for 97 other people.
A total of 944 people are "under scrutiny" while 794 have tested negative, according to the Phuket provincial health authority.
SOURCE: The Nation
Keep in contact with The Thaiger by following our
Facebook page
.