Thailand's food delivery services are booming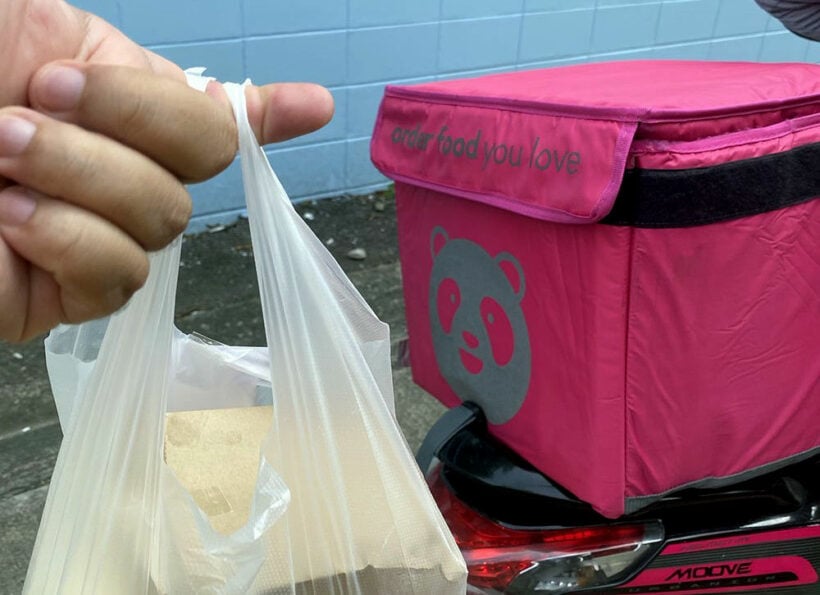 Whilst most businesses have been turned upside down by the disruptions caused by the Thai government's reaction to Covid-19, along with enforced closures, at least one business is booming at this crazy time. With restaurants closed to sit-down customers, the delivery services are providing a valuable service getting food to customers stranded at home whilst applying social distancing for the safety of their drivers and hungry customers.
Food delivery services are among the few local businesses that will not only survive but thrive throughout the outbreak in Thailand. Last year Kasikorn Bank Research reported that Thailand's food delivery business in 2019 was worth 33-35 billion baht, up 14% from the previous year. You can bet it's growing even faster now, some reporting rises of up to 100% in the past few months.
A ban came into affect on March 26 preventing people going out and sitting down for meals at restaurants. But restaurants have been able to provide take-away services and many either have their own delivery services or use the network of delivery apps like Food Panda or Grab Food to provide ordering and delivery services.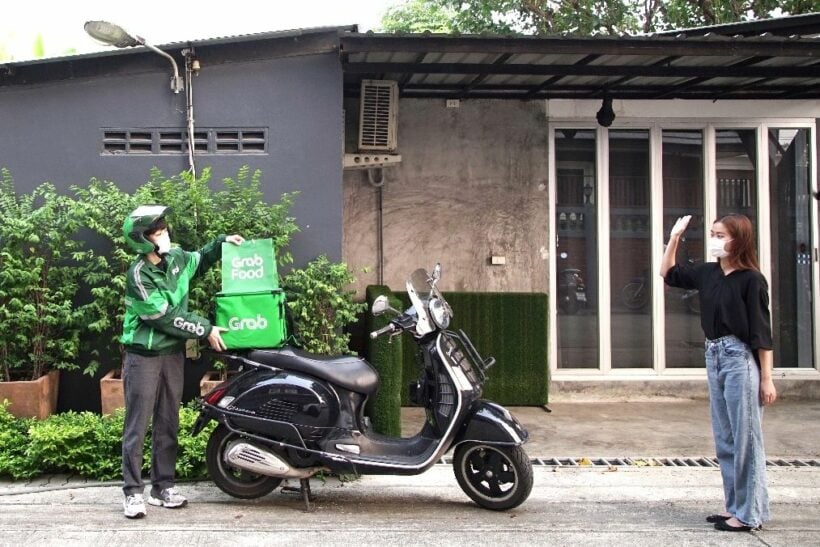 A 43 year old Grab Food driver says that he's been doing up to 15 deliveries over a 2 hour period. He's been doing deliveries for about a year. He noted that the demand for deliveries has surged during the recent disruption. He works mostly around Bangkok's Pattanakarn area.
"Of course, I'm scared of catching Covid-19, but I have to make a living, so there is no choice left for me. I just wash my hands many times a day and try not to get too close to other people," he told Bangkok Post.
35 year old Jakkrit Kamwan also works for GrabFood…
"The number of orders has doubled since the government invoked the emergency decree. I don't think I am at high risk of contracting it because I don't touch or talk to people when running orders."
Last week GrabFood introduced the "contactless delivery" to ensure the hygiene and health of customers during the Covid-19 crisis. Tarin Thaniyavarn of Grab Thailand says, "Grab has been closely monitoring the Covid-19 situation and is prepared to execute any necessary measures to promote safety standards for everyone involved."
GrabFood and its restaurant providers use these safety guidelines…
Drivers will be wearing face masks as they follow customers' directions via an in-app chat as to where to deliver their order.
Safety guidelines in food preparation and packaging.
Customers are advised to make payments via GrabPay to reduce the transmission risk.
29 year old Pongsatorn Chuaychart, who works for LINE MAN, said its no-contact policy helps to encourage customers who might be reluctant to use a food delivery service for fear of being infected.
"Even more, it make those carrying out the deliveries feel protected. But I'm also taking my own precautions. I plan to keep delivering as long as orders keep coming in. People still have to eat."
Others industries that are thriving though this really difficult time are the medical industry, medical supplies, hygiene sanitary services and supplies, life and health insurance policies, food packages and digital technology. People are also spending a lot of time online searching for accurate news and information.
SOURCE: Bangkok Post
Keep in contact with The Thaiger by following our Facebook page.
Never miss out on future posts by following The Thaiger.
Future of Thai department stores is being redefined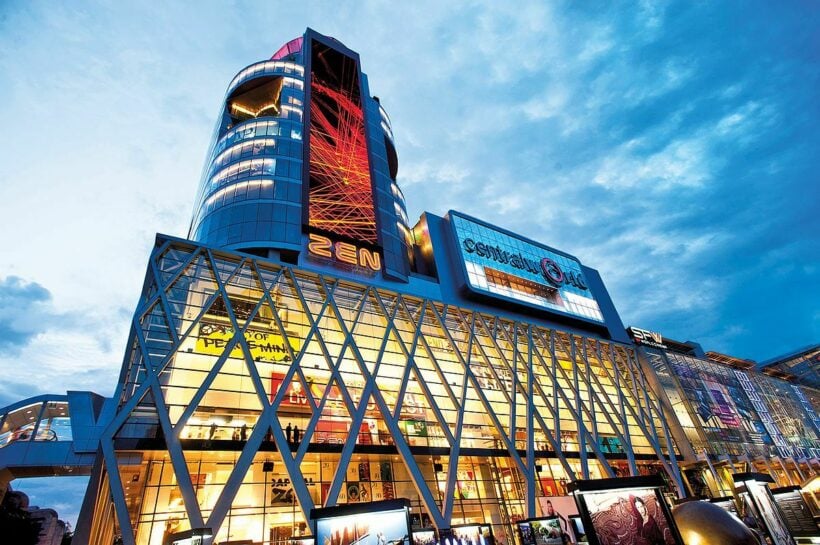 While department stores have been a familiar destination for Thai people for many decades, CBRE, an international property consultant, is witnessing a decline in popularity and stunted growth, particularly in 2020 when Covid-19 adversely impacted the sector. CBRE believes that to adapt to e-commerce disruption and the changing consumer behaviour, department stores in 2021 (and beyond) will have to fine-tune their business model in terms of customer shopping experience, inventive activities and value-added programmes to continue their status as the second home for Thai shoppers.
Jariya Thumtrongkitkul, Head of Advisory and Transaction Services – Retail, CBRE Thailand explained… "While department stores offer shoppers convenience, saving them time with many varieties of goods grouped in different departments and allowing the shoppers to find and compare products and choose what they want, the traditional department store model does not fit the needs, lifestyle and behaviour of its shoppers anymore, especially the new generations."
According to CBRE Research, the total retail supply in Bangkok as of Q4 2020 increased to 7.8 million square metres, a 1.16% increase year-on-year. Out of this, only approximately 3% was reported within the department store format. The department store market in Thailand is mainly dominated by two domestic retail giants, with Central Group and The Mall Group holding the largest market shares. They do not only concentrate in Bangkok, but have also opened department stores in many major cities throughout the country which allowed them to build bigger networks and grow their customer base.
In the past few decades, Japanese investors had also shown interest in entering the Thai market and offered local features that are well-known in Japanese department stores: simplicity, premium quality and services. However, with strong competition many Japanese department store operators have ceased their expansion plans. Some have exited the country due to the fierce competition against the local players, their performance in Thailand and the shrinking Japanese department store business, especially in overseas countries.
"The department store concept as a one stop shopping place is still in demand for certain groups of customers. However, with the e-commerce disruption and changing consumer behaviour, department store operators need to adapt their models, offerings and value-added services to their customers to cope with the challenging economic and market conditions."
Adaptability of department stores can be highlighted into 3 main parts: customer shopping experience, inventive sales and marketing activities, and value-added programmes. While more and more younger generations prefer to shop online to save time and money, the brick-and-mortar store is still believed to be the second home for Thai shoppers. Department stores should be more agile in the era of e-commerce and adopt some technological innovations such as in-store automation and mobile payment solutions to reach the younger crowds.
Design is another aspect that plays an important part in customer shopping experience. Department stores can be more creative in remodelling traditional department store space into some ingenious and interactive space with a great design and right product portfolio mix for their customers.
The Mall Group, for example, has launched its first "Lifestore" concept at The Mall Ngamwongwan at the end of 2020 by redesigning and renovating its traditional department store space to enhance customer shopping experience and enjoyment.
The second part to be considered for the adaptability comprises inventive activities related to sales and marketing. The prices of products being sold in a department store are normally set high to cover the higher establishment and operating costs by operators, narrowing their target to only upper- to high-income customers.
Brand offerings may also no longer meet fast-changing customer needs since today's shoppers have more choices in buying products online, not to mention the declining footfall due to the growth of e-commerce. CBRE Research has seen domestic players pushing hard to drive sales growth via numerous promotions, marketing campaigns and activities and collaboration with credit card companies during seasonal sales.
The third part consists of value-added programmes such as personal shopper, customer loyalty programme, on-demand solution and service personalisation, which have become a new trend as customers, including the aging population, are now more sophisticated and demanding.
The retail landscape has changed drastically in the past few years from various factors like technological advancement, consumer behaviour and preference as well as Covid-19. Cookie-cutter strategy will be a thing of the past, especially for department stores where the format and offerings have remained the same for decades.
Keep in contact with The Thaiger by following our Facebook page.
Never miss out on future posts by following The Thaiger.
Can Phuket survive? Interview with Bill Barnett | VIDEO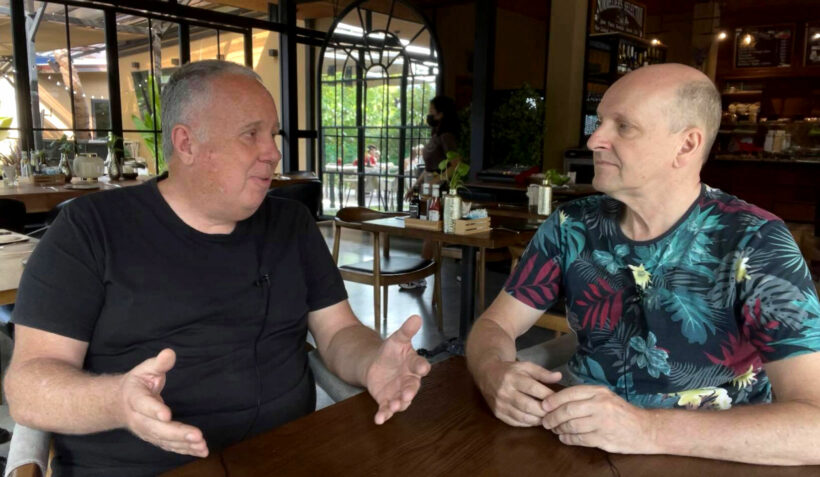 Interview with Bill Barnett from c9Hotelworks. Phuket has now been hit with a 3rd major crisis, each one more profound than the long-term effects from the 2004 tsunami. Now the island has new restrictions imposed on arrivals on the southern island, imposed by the Phuket Provincial Authority.
Keep in contact with The Thaiger by following our Facebook page.
Never miss out on future posts by following The Thaiger.
US jobs market stumbles back into decline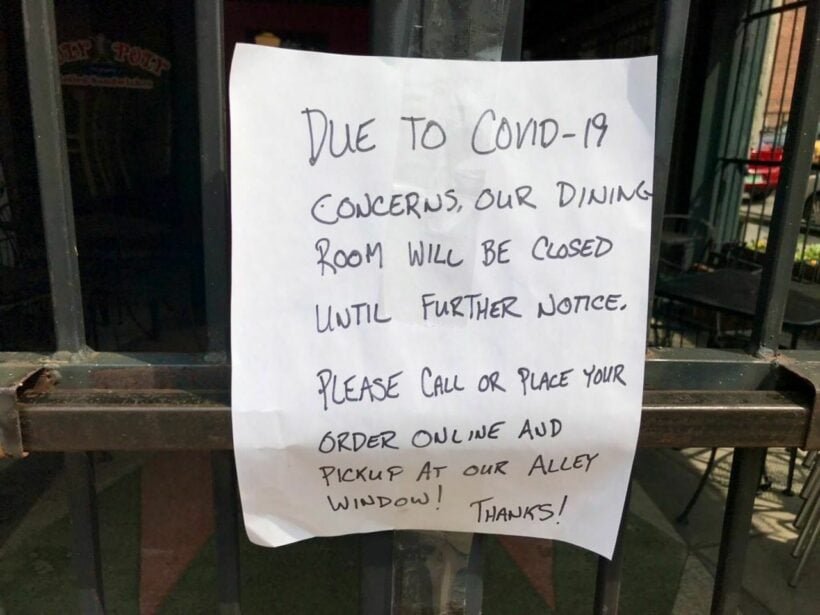 The labour market for the world's largest economy is heading back into reverse mode after slowly chugging back into gear over the past 8 months, following the March stock crash and initial impacts of the US state lockdown measures.. The December report was the first drop since April figures, providing the strongest evidence of the impact of the huge number of Covid-19 infections weighing on the economy.
"Nonfarm payrolls" in the US fell by 140,000 in December, the data published by the US Bureau of Labour Statistics showed yesterday. This reading follows November's increase of 336,000 (revised from 245,000) and missed the market expectation of +71,000 by a wide margin.
Further details of the publication revealed that the Unemployment Rate stayed unchanged at 6.7% and the Average Hourly Earnings rose by 0.8% on a monthly basis.
"Nonfarm payroll employment is a compiled name for goods, construction and manufacturing companies in the US. It does not include farm workers, private household employees, or non-profit organisation employees."
The weakness in the US jobs market largely reflects job cuts at restaurants and hospitality venues impacted by revised restrictions.
The President-elect will inherit an economy that's down almost 10 million jobs compared with before the pandemic. The pace of hiring will be hard-pressed to accelerate until a meaningful portion of the general population is vaccinated, with distribution in the US running slower than planned and potentially holding back the recovery.
Other parts of the US labour market held up in last month's figures. Retail, professional and business services, construction and manufacturing all posted job gains, indicating much of the economy continues to stagger back to economic health. The number of unemployed Americans who permanently lost a job declined to a four-month low of 3.37 million.
Michael Gapen, chief U.S. economist at Barclays says parts of the US economy continue to show some resilience.
"Outside of consumer-facing sectors the remainder of the economy continues to show resilience. It does show that if we can get control of the pandemic, then we can restore economic activity and labor market conditions over the course of this year. It's a pandemic-driven number, a pandemic-driven composition."
"The pace of hiring will be hard-pressed to accelerate until a meaningful portion of the general population is vaccinated, with distribution in the US running slower than planned and potentially holding back the recovery."
A new viral strain of Covid-19, that led to new or extended lockdowns in the UK and Germany, has now been identified in the US, which risks spurring more restrictions that could hinder hirings over the coming months.
In December, there was an average of 1.5 million new cases per week in the US and Covid-related deaths continued to rise at a record pace, forcing some states to ramp up business restrictions leading to an uptick in layoffs.
Private-sector payrolls, excluding government jobs, decreased by 95,000 last month following a 417,000 gain in November.
SOURCE: Bloomberg | USA Today
Keep in contact with The Thaiger by following our Facebook page.
Never miss out on future posts by following The Thaiger.