Returning Thais face being turned away if they can't show "fit-to-fly" health certificate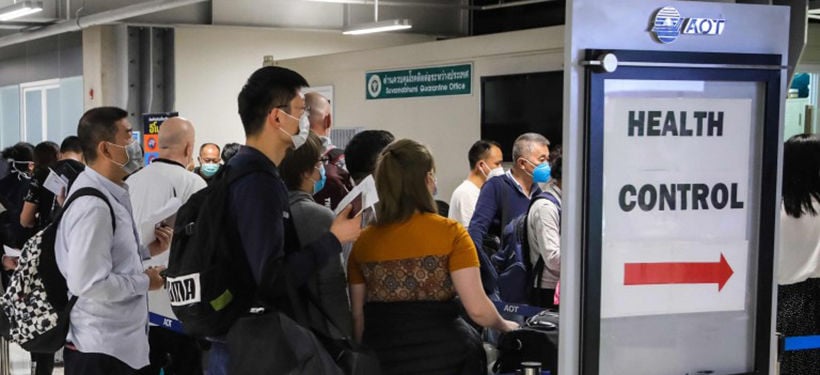 As calls mount for the government to place Thailand under lockdown, many Thais abroad, trying to return home, face being locked out if they cannot show a health certificate, which can be difficult to get in many countries. Thailand's Civil Aviation Authority (CAAT) announced yesterday that travellers from 11 more countries would be required to present health certificates and proof of insurance before boarding flights to Thailand, beginning today. PM Prayut Chan-o-cha made another announcement last night covering foreigners from all countries.
Newest reports say that all foreign nationals coming to Thailand must show verification of their travel history during the previous 14 days, a health certificate certifying they "pose no risk of being infected by the Covid-19 coronavirus," issued no more than 72 hours prior to travel, and proof of health insurance that covers Covid-19 treatment and shows minimum medical coverage of US$100,000 (about 3.2 million baht) in Thailand.
Thai nationals seeking to fly home must present a "fit-to-fly" health certificate and a certifying letter from a Thai embassy, Thai consulate office or the Thai Foreign Ministry. But while Thais only need the fit-to-fly certificate and not the Covid-19-free certificate to board, many are finding it difficult to meet even that requirement, especially in Europe. The Thai embassy in London's Facebook page has received over 1200 comments, mostly complaints and pleas for help.
The mother of a 20 year old student in Plymouth, England said her daughter booked a Thai Airways International flight back to Thailand on March 27.
"What are these requirements for? It's impossible to get only a health certificate. The requirement for the embassy letter is a double burden. The embassy will not issue the letter unless a health certificate is presented first."
A spokesman for the Foreign Ministry admits that health certificates are unavailable in many European countries and that the issue has been raised at a meeting of state agencies. He says embassies will be in touch to provide help to Thai travellers. It remains unclear what kind of help can be offered, since health services are already overwhelmed.
A Thai diplomat in Europe, speaking on condition of anonymity, told the Bangkok Post…
"With measures like this, many Thais will be stranded abroad. In many countries in Europe, medical appointments must be made in advance. For private clinics, also, the patients must be referred by a doctor in a hospital."
"In this situation, where doctors are busy dealing with Covid-19, nobody will accept appointments for medical check-ups."
SOURCE: Bangkok Post
Keep in contact with The Thaiger by following our
Facebook page
.


Looking to jettison some items before jetsetting away or chartering a yacht? Look no further than Thaiger Classifieds where you can find and post items, work, property and more for free. Be sure to check out YonderTours for things to do in Thailand and tours across the country.

Dead train passenger in Prachuap Khiri Khan had coronavirus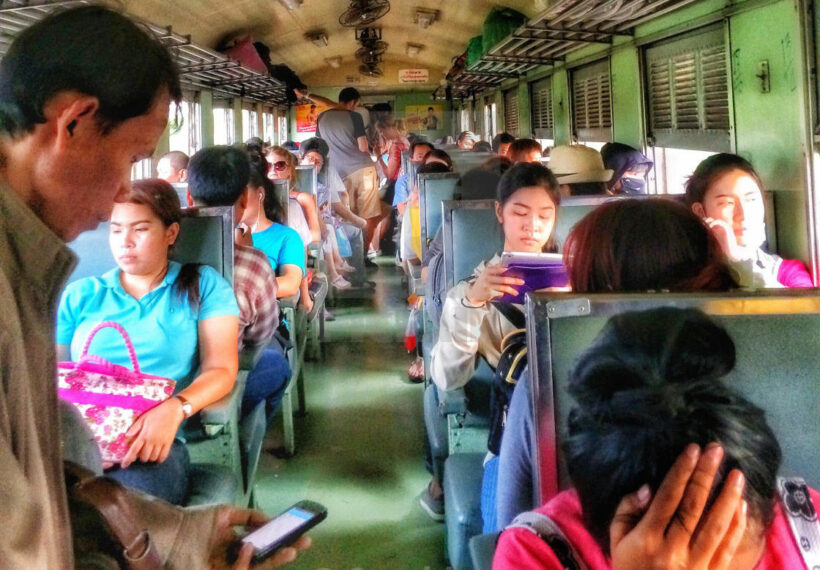 A train passenger found dead yesterday in the province of Prachuap Khiri Khan, about 240 kilometres south of Bangkok, has tested positive for Covid-19 coronavirus. The 57 year old man, who was not named, was found dead in front of a restroom after his train from Bangkok to Narathiwat in the far South stopped for a rest break, according to authorities.
The victim was diabetic and was returning from a trip to Pakistan. He was allowed to board the train on Monday after a guard measured his temperature at 36 degrees.
Despite finding no fever, the guard asked the passenger to rest before travelling as he was suffering from a headache and vomiting. The man refused.
Tests on the body at Songkhla hospital came back positive for Covid-19 today.
Eight personnel on the train were sent home for 14 days of self-quarantine whilst another 10 passengers were sent to the Public Health Ministry for testing and observation.
The train has been disinfected and cleaned thoroughly.
SOURCE: asiaone
Keep in contact with The Thaiger by following our
Facebook page
.
BOT responds to temporary breakdowns for online payments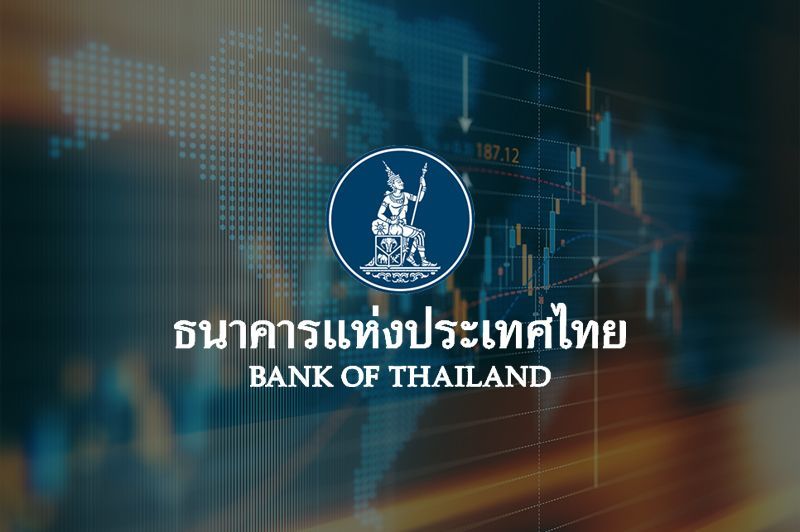 The new online payment systems, put in place to provide payments related to government stimulus packages, have suffered from temporary breakdowns in the past few days. Today users also reported problems with the Bangkok Bank's online payment system and ATMs machines going offline.
More users are also reporting problems with the governments' website providing financial support for informal workers during the outbreak.
Siritida Panomwon na Ayudhya, the Bank of Thailand assistant governor of payment systems policy and financial technology says the BoT is closely monitoring the situation in order to solve any problems as soon as possible.
"The server has been crashing and temporary break downs of the website (www.เราไม่ทิ้งกัน.com) in the past few days."
"The BoT has asked banks and other financial institutions to monitor any glitches on their online transaction systems and solve them quickly. The institutions have been urged to ensure that the problems are solved within 24 hours."
SOURCE: The Nation
Keep in contact with The Thaiger by following our
Facebook page
.
Phuket's Patong all but shut down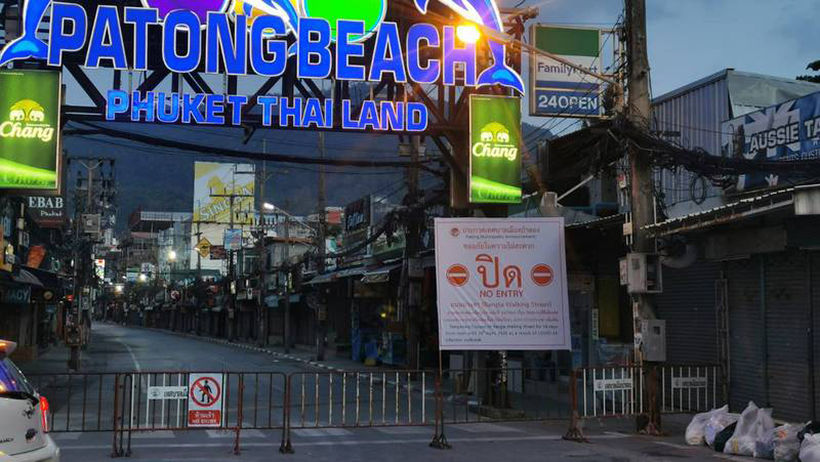 A notice from Patong municipality is urging Patong's residents to stay at home and not venture out of doors, including the Soi Bangla entertainment area, which has become the hotbed of Covid-19 coronavirus in the island province of Phuket. The announcement, on government letterhead, says citizens who need food and water can contact authorities for delivery.
The notixe, seen below, mentions the authority granted by the Health ministry to Phuket officials, and strongly urges residents to stay in their homes, saying that if they need necessities for "life or well being" to call authorities on 076 342 079, or the Phuket Ministry of Education on 076 342 087.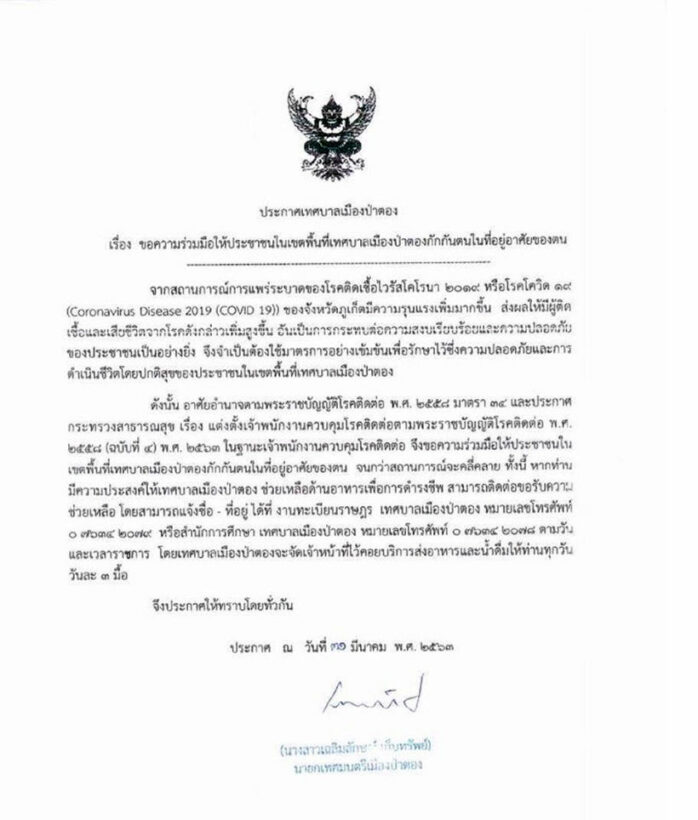 Keep in contact with The Thaiger by following our
Facebook page
.