Reopening of Thailand's beaches and gyms draws huge crowds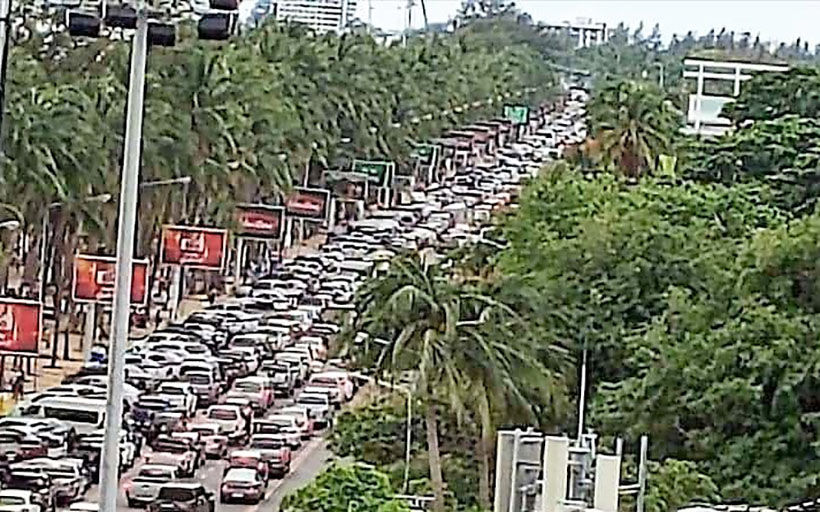 It's a week into Phase 3 of the easing of Covid-19 restrictions and, following last week's reopening of Chon Buri's popular beaches, today it's Phuket's turn. It remains to be seen if the inclement weather (during the morning), and the south west monsoon waves, will keep the crowds at bay along the island's famed west coast beaches. As of this morning there had been little interest in heading back to the island's main beaches but the weather wasn't 'beach weather' (below).
Bang Saen beach in Chonburi received hordes of visitors last weekend, with many Thai and expats having to pick up litter left behind by the crowds. 47 year old Pawit Nitprakit drove from his home in Pathum Thani, about 140 kilometres away, and ended up collecting debris washed ashore by the tide.
"I was looking forward to coming to the beach here. When we arrived, I saw trash floating with the waves. When the tide went out, the trash was stuck to the beach, so my family and I helped pick up some trash."
However, Khaosod English reports that PM Prayut Chan-o-cha has expressed concern over the high turnout at beaches, ordering officials to set limits on numbers and ensure social distancing measures are adhered to.
As well as the beaches, gyms, churches and other "medium risk" venues have also reopened in Phase 3. One gym in Korat, in the northeast of the country, has installed plastic sheeting between each of its cardio machines, with equipment being cleaned every 30 minutes and a limit on how many people can use the gym at any one time.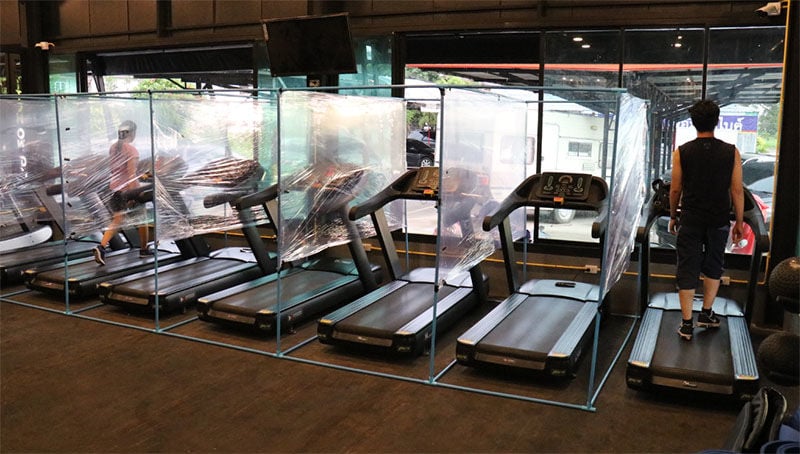 PHOTO: Khaosod English
Meanwhile "high risk" businesses such as pubs and nightclubs wait to hear if their turn will come in the next phase of restriction easing. Dr. Taweesin Visanuyothin, spokesman for the government's Covid-19 task force says the rules that will govern Phase 4 reopening are currently being agreed.
"We are meeting more often to get ready to enter Phase 4 if there are no further hiccups. If we allow these services to open, we must have a handbook ready so we can be confident in Phase 4."
The next BIG decision will be figuring out when Thailand's international borders will be re-opened and who will be allowed in. The current speculation, going on recent comments from the CCSA, will be that only foreigners from 'low risk' countries will be allowed to visit the country in the early phases. "Travel bubbles" and "green lanes" are being used to describe agreements between similar regional low risk countries to share tourists and visitors, without having to do 14 day quarantine.
Countries that may be included in such travel bubbles include Taiwan, South Korea, Japan, Vietnam and China. But no official announcements have been made. Meanwhile Thai Airways today pushed back its launch of international routes to the start of August.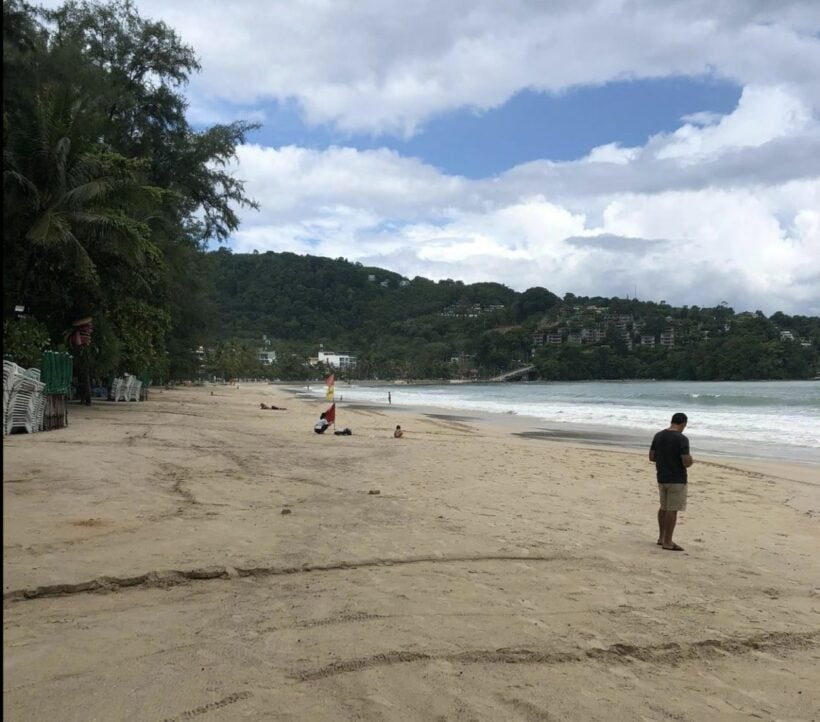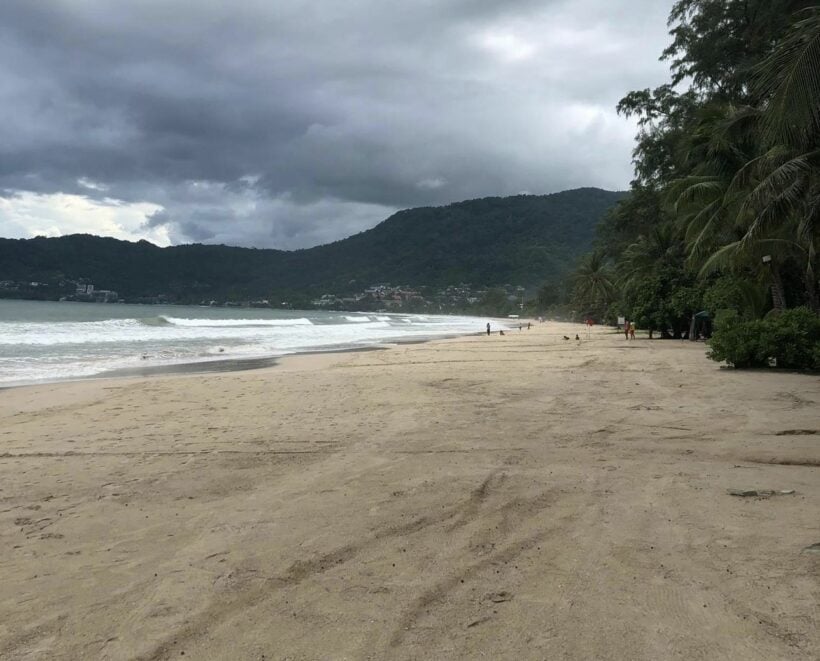 PHOTOS: Patong Beach at 10am this morning – Tim S.
SOURCE: Khaosod English
Keep in contact with The Thaiger by following our Facebook page.
Never miss out on future posts by following The Thaiger.
79 new cases today-COVID-19 Update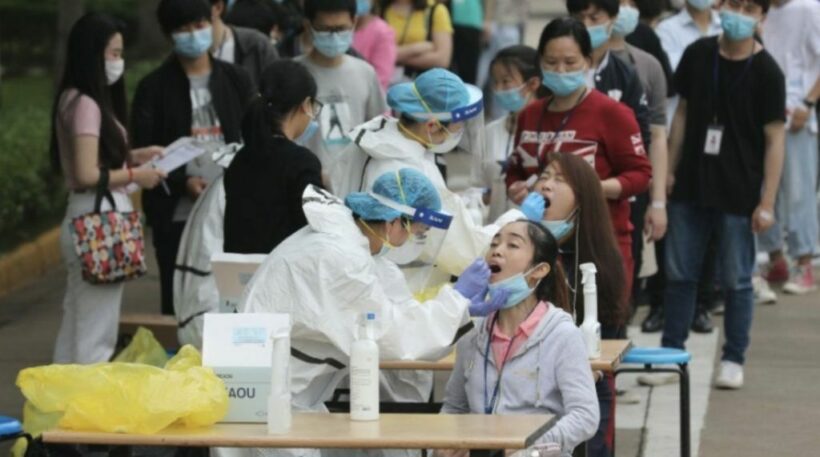 Today, the Thai government is reporting 79 new cases of Covid-19, with 65 locally-transmitted, and 14 imported, raising the total to 26,241 since the pandemic began. 1 new death has been reported, raising the total amount of deaths to 85. The new infections, which are now in the double-digits, shows Thailand's Covid situation as improving according to the assistant spokeswoman for the Centre for Covid-19 Situation Administration, Panprapa Yongtrakul.
"The two-digit level of new cases found at hospitals and communities shows that the local Covid-19 situation is under control."
The CCSA reports that 43 of the 65 local infections were found in communities with 22 of the 65 found in hospitals across 4 provinces.
Samut Sakhon province, the source of the second wave of Covid in the Kingdom, reported 77% of the new cases. Of the 50 cases found in the province, 38 were found in communities and 12 were found at hospitals.
Pathum Thani reported 8 new cases, with 3 being found at hospitals, and 5 in the community. Bangkok reported 6 new cases at hospitals and Chon Buri reported 1 infection found at a hospital. 12 of the 14 imported infections were quarantined arrivals from Russia, The United Arab Emirates, The United States, Slovenia, South Africa, Germany, Libya and Italy.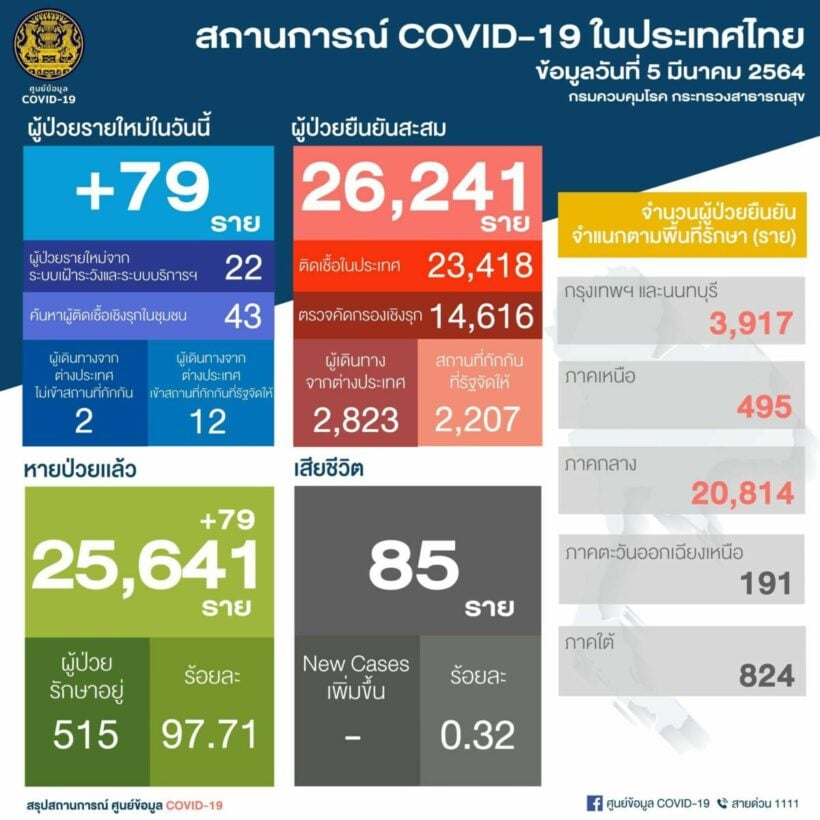 The other 2 imported cases were that of Thai women, who ellegedly returned from Myanmar illegally through a natural border crossing in Tak province, despite the government closing off natural border crossings after the February coup by the military in Myanmar.
Covid-19 cases rose worldwide by 446,747 over the past 24 hours to 116.21 million. The worldwide death toll rose by 9,955 to 2.58 million. The US still has the most cases at 29.53 million, rising by 68,321 over the past 24 hours, and the most deaths at 533,636, rising by 1,993 over the last 24 hours.
In light of the recent downturn in reported cases, Samut Sakhon has recently reopened 22 of its wet markets. However, the seafood market where the second wave of the Covid outbreak began, is not one of them, and it is not yet known when that might reopen.
SOURCE: Bangkok Post
Keep in contact with The Thaiger by following our Facebook page.
Never miss out on future posts by following The Thaiger.
Thai Health Minister to chair panel on travel bubbles, vaccine passports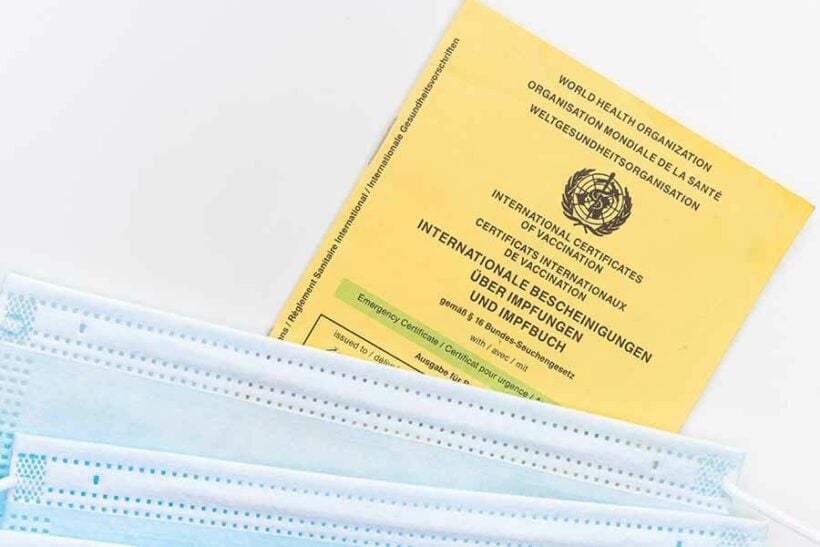 Thailand's Public Health Minister, Anutin Charnvirakul, will chair a meeting on Monday, in which a vaccine passport scheme and potential travel bubbles will be discussed. Anutin says those who've been inoculated against Covid-19 will be issued with a book to confirm their vaccination. It's hoped this will make international travel easier, as well as boosting the public's confidence and helping life return to some kind of normality.
"The Public Health Ministry is making preparations to bring life back to normal, restore businesses and revive the Thai economy."
A number of groups and industry representatives have added their voices to growing calls for a vaccine passport policy. The Joint Standing Committee on Commerce, Industry and Banking is urging the government to implement the scheme without further delay, while also calling for private companies in Thailand to be allowed purchase and distribute vaccines.
The Tourism Authority of Thailand is also pushing for a vaccine passport policy, while the Tourism Ministry has urged the Health Ministry to approve one. Meanwhile the PM, Prayut Chan-o-cha has asked the Foreign Ministry to carry out a study on vaccine passports, adding that the jury is still out as to their effectiveness. They also have their critics, primarily among rights' groups and doctors, who argue that there is not yet enough evidence that vaccination prevents transmission.
At Monday's meeting of the National Communicable Diseases Committee, the Anutin-led panel will also discuss the idea of travel bubbles. Thailand has been considering entering into reciprocal travel arrangements with countries with a high take-up of Covid-19 vaccines.
Meanwhile, Anutin says the public must continue with the practice of mask-wearing, noting that the number of Thais doing so has recently slipped. He says that recent data shows the number of people wearing masks has dropped below 80%, compared to 90% last month.
SOURCE: Nation Thailand
Keep in contact with The Thaiger by following our Facebook page.
Never miss out on future posts by following The Thaiger.
Hospital in northern Thailand closes to visitors after 2 patients test positive for Covid-19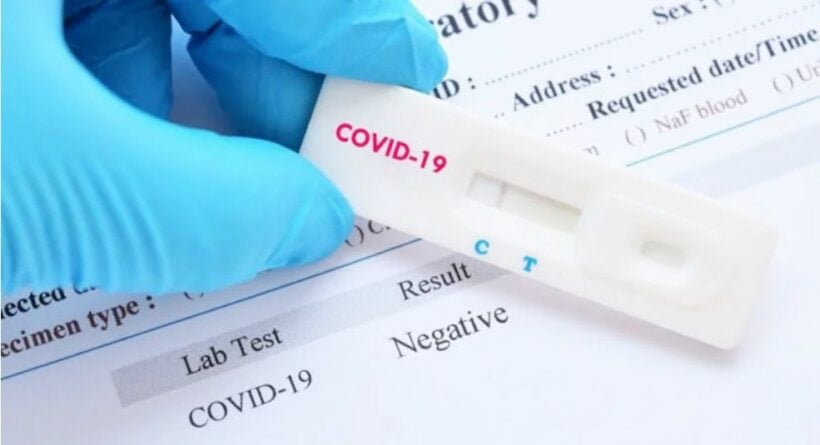 A hospital in the northern province of Tak has had to shut its doors to visitors after 2 patients treated at the facility subsequently tested positive for Covid-19. Nation Thailand reports that Mae Sot Hospital is now closed to visitors until Monday.
It's understood that 19 staff members have had contact with 2 patients who tested positive for the virus. Hospital director Thawatchai Setsuppana says the closure is to facilitate a deep clean of the facility and confirmed that a number of medical workers are self-isolating.
"3 doctors, 11 nurses and 5 patient assistants have been ordered to undergo 14-day quarantine."
Officials are now questioning both patients, in an effort to trace others who may have had contact with them. Tak province is on the border with Myanmar, which has had 142,000 cases of the virus, with 3,200 deaths.
Meanwhile, in the northern province of Sukothai, the provincial Public Health Office has confirmed that a Thai national who returned from working at a casino in Myanmar has also tested positive for Covid-19. It's understood the woman developed symptoms prior to entering Thailand at the border town of Mae Sot on March 1, before taking a bus to her home in order to attend her grandfather's funeral.
The provincial health office has issued a statement to confirm the timeline of the woman's movements. It's understood 17 people had contact with the woman, with 7 of those considered "high-risk".
"On March 2, she took a Covid-19 test at Sukhothai Hospital and went shopping in Muang district before heading home. She was admitted to Ban Dan Lan Hoi Hospital on March 3 after her test came back positive."
It is unclear how the woman managed to evade the mandatory 14-day quarantine. Border officials have stepped up patrols in recent weeks, amid fears that Burmese nationals fleeing the violence in Myanmar may attempt to cross illegally into Thailand, bypassing health checks and quarantine.
SOURCE: Nation Thailand
Keep in contact with The Thaiger by following our Facebook page.
Never miss out on future posts by following The Thaiger.