Hundreds linked to boxing stadium positive Covid-19 test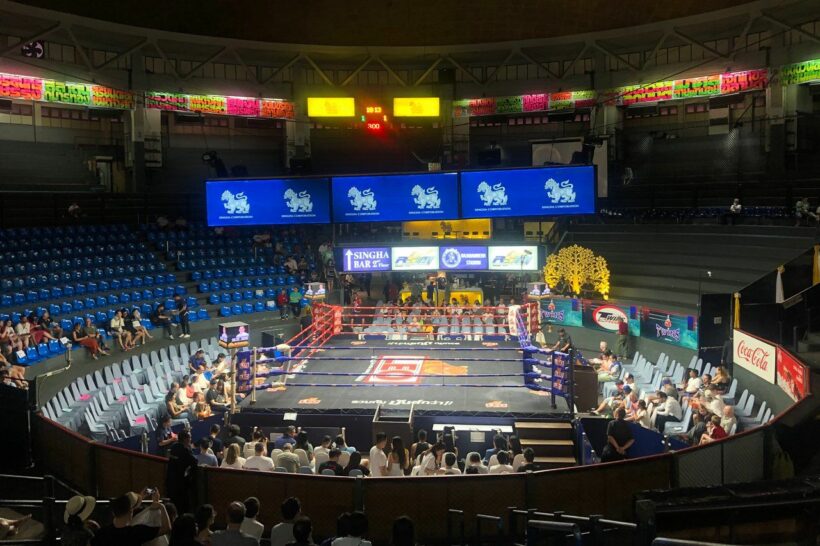 TV celebrity and boxing camp manager Matthew Deane, who tested positive for Covid-19 on March 6, was together with many others who were at the Lumpini boxing stadium in Ramintra Bangkok, north east of the city centre.
The mayor of the Chachoengsao provincial administration organisation (PAO), Kitti Paopiamsap posted in his Facebook last night at 8.50pm saying that a laboratory test at Paolo Hospital confirmed he was also infected with Covid-19. He believed he contracted the virus while at the Lumpini Boxing Stadium on March 6 from TV celebrity Mathew Deane.
After confirmation of the virus, this event sent shockwaves through the local community due to the large number of socal activities he had attened in the past week.
The different functions that Kitti attended included…
March 6, a merit-making ceremony at a cock fighting ring, an activity at TamBom Napho Hospital in Sanam Chai Khet district.
March 7, Mr Kitti went to 5 wedding ceremonies, 2 temple fairs, at Wat Phai Kaew and Wat Sanamchan, and a funeral at Wat dong Yang, all in Ban Pho district.
March 8, he visited an elderly people's group in Bang Nam Priew District and attended a funeral at Wat Sam Yaek in Bang Pakong district.
March 11, he was at a funeral at Wat Sukharam in Bang Pakong.
March 12, he met with representative of the elderly from all districts, had a meeting with Muslim people in Bang Narm Priew and attended the funeral of a forner abbot in Phanom Sarakham district.
March 13, he was at a funeral in Bang Phaidistrict.
March 14, Mr Kitti went to a wedding in tambon Klong Luang Peng and an ordination ceremony in Muang district, according to Bangkok Post.
He had met hundreds of people in these events, and some of them very closely.
Mr. Kitti asked his relatives, friends and other people in Chachoengsao province, who had been in close contact with him, to check their health and comply strictly with the advice of the Public Health Ministry, by either entering home quarantine and to see a doctor immediately if they develop a fever, sore throat, cough or runny nose.
Meanwhile, Thai PBS reports that Army special advisor General Nathaporn Srisawat said today that Major General Rachit Aarunwong, director of the Army Welfare Department and president of the Lumpini boxing stadium, is also infected with Covid-19 and is currently being treated in hospital.
"However, the patient has no fever and his lungs are normal, adding that all members of his family had been observed at home and is in quarantine for 14 days. General Nathaporn also said that the army has traced 36 people who were in close contact with Major General Rachit in the past 14 days and confined them to their residences for observation. 60 other people have also been quarantined."
SOURCE: thaipbsworld / Bangkok Post
Keep in contact with The Thaiger by following our
Facebook page
.
Never miss out on future posts by
following The Thaiger
.
More local Covid-19 cases linked to women who worked in Myanmar border town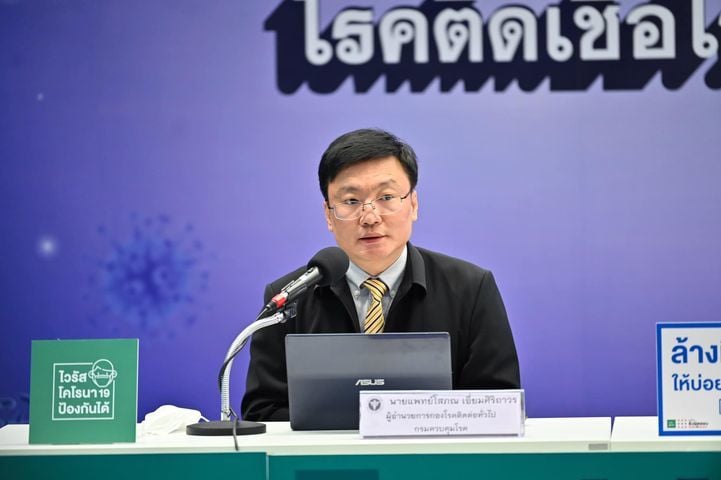 Health officials report 3 more Covid-19 cases linked to the 10 Thai women who tested positive after working in Myanmar's border town Tachileik. The women allegedly crossed the border illegally, evading immigration screening and the mandatory 14 day quarantine. Some travelled using public transportation to Chiang Mai, Bangkok, Phichit and Ratchaburi.
A 51 year old businesswoman from Sing Buri tested positive after travelling on the same flight as 2 of the now confirmed cases, according to director general of communicable diseases Sophon Iamsirithaworn. The flight was Nok Air flight DD8717 from Chiang Rai to Bangkok on November 28.
The businesswoman got an influenza vaccine on Monday. A few days later, she started getting body aches and other symptoms she assumed were related to the flu shot. The next day, she found out that 2 women with Covid-19 were on the same flight as her. She then got tested for the virus.
The 2 other new cases are Thai women returning from Tachileik.
The first confirmed local transmission linked to the women was announced yesterday. The 28 year old Chiang Rai man tested positive after coming in contact with 3 of the women.
Many of the women say they worked at entertainment venues and hotels in the border town. Some confirmed that they worked at the 1G1 Hotel. A Tachileik resident told Coconuts Bangkok that the coronavirus spread at the venue through commercial sex.
SOURCE: Bangkok Post
Keep in contact with The Thaiger by following our
Facebook page
.
Never miss out on future posts by
following The Thaiger
.
Covid-19 spread through commercial sex at Myanmar hotel, border resident claims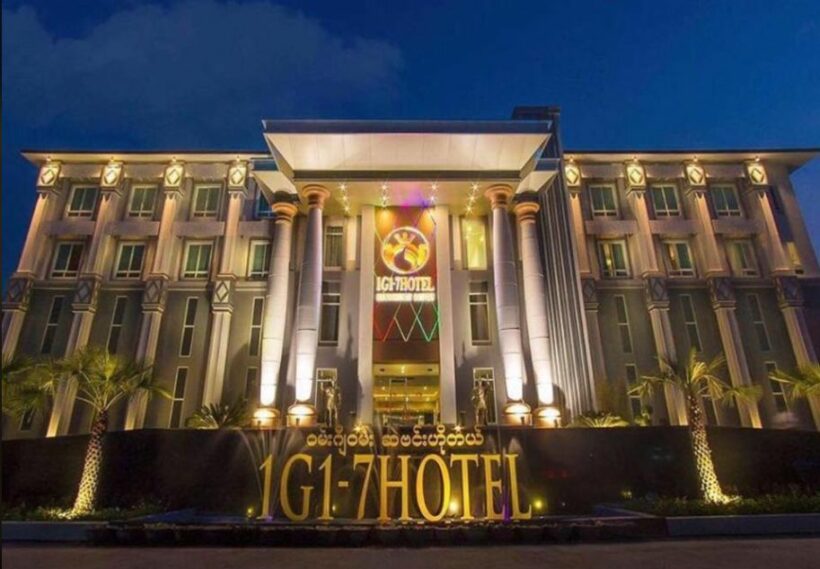 A resident of Myanmar's border town Tachileik claims a recent Covid-19 outbreak spread at sex venue parading as a hotel. 10 Thai women tested positive for the coronavirus after returning from Tachileik where they had worked. Some confirmed they worked at the 1G1 Hotel in the border town.
Tachileik resident Moon Saing told Coconuts Bangkok that the virus spread at the 1G1 Hotel after a group of "fat military generals" from Yangon, where infections continue to rise, had sex with Thai women working at the venue.
"It's 5,000 THB per session and some charge 10,000 THB to bring home."
While that's the only claim reported on hostesses at 1G1 Hotel offering sex services, a Facebook page that appears to be linked to the hotel advertises jobs for "beautiful women." One post offers a 3 day position to earn 30,000 baht, saying the "entertainment" job has "high class business customers."
The Facebook page was created in 2016 and named ร้าน 1G1 7Hotel งานพม่า งานท่าขี้เหล็ก งานเชียงราย, meaning jobs in Myanmar, Chiang Rai and at the 1G1 hotel. The name was changed a few days ago, taking out 1G1 hotel, according to Facebook page transparency information.
Another Facebook page under the 1G1 name links to a modeling website based in Bangkok's Lat Phrao area.
SOURCES: Coconuts Bangkok | Facebook
Catch up with the latest daily "Thailand News Today" here on The Thaiger.
Keep in contact with The Thaiger by following our
Facebook page
.
Never miss out on future posts by
following The Thaiger
.
150 Thai workers ask to be allowed home from Myanmar's virus-hit Tachilek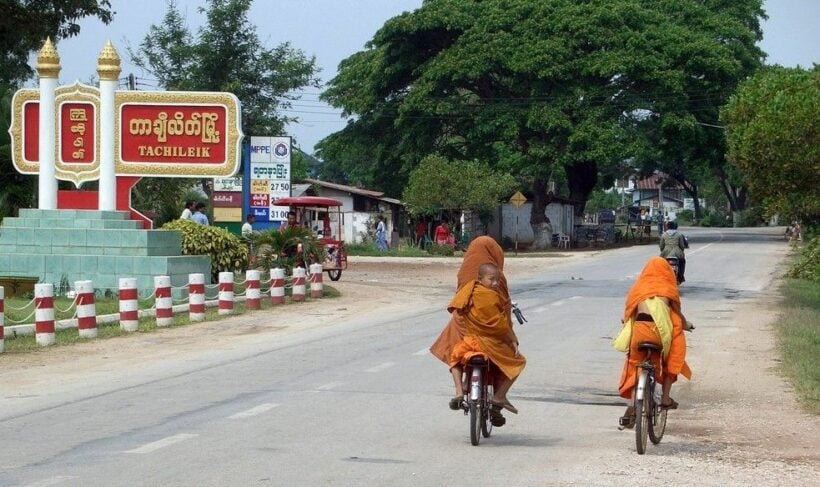 The Department of Disease Control says up to 150 Thai nationals have applied to return from Tachilek, as Covid-19 cases rise in the Burmese border town. The requests come as health officials attempt to trace hundreds who came into contact with a number of Covid-infected Thai women who crossed into the Kingdom illegally, bypassing health checks and quarantine. A man in Chiang Rai who had contact with the women has since tested positive for the virus.
A total of 10 women, all of whom were carrying the virus, are believed to have made the illegal crossing. 2 of them subsequently boarded flights to Bangkok and Phitsanulok. It's understood most of the women worked at a hotel and nightlife complex in Tachilek, called 1G1. Nation Thailand reports that around 180 Thai nationals work at the establishment.
Thai health officials say over 1 million volunteers are now being deployed to homes in border areas, to check for anyone who may have entered the Kingdom illegally. The Thai military is working with other relevant agencies to block the border crossing at the second Thai-Myanmar Friendship Bridge, in the Mae Sai district of Chiang Rai. At least 80 officials, accompanied by additional troops, are being deployed to check illegal border crossings.
Tachilek has reported 15 new cases of Covid-19, with the total number of cases in Myanmar now over 95,000.
SOURCE: Nation Thailand
Keep in contact with The Thaiger by following our
Facebook page
.
Never miss out on future posts by
following The Thaiger
.