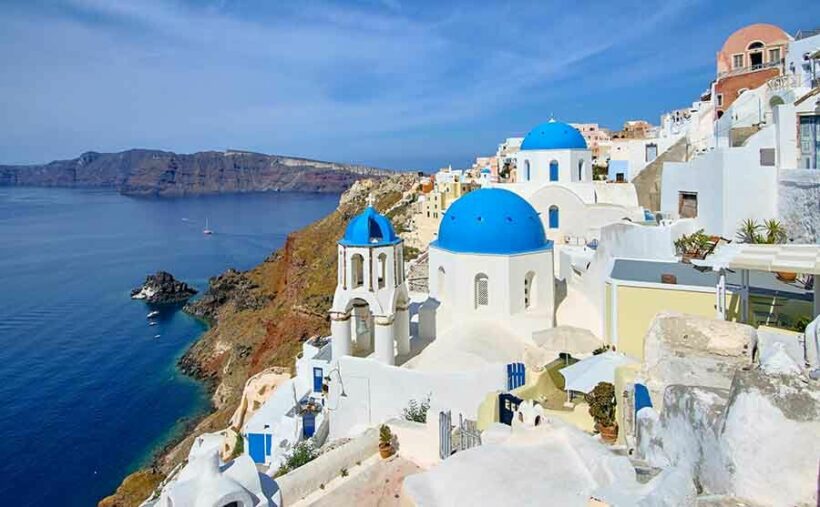 The latest findings from a research firm that analyses flight booking data confirms that vaccination is the key to rebooting international travel. The most recent research from ForwardKeys shows that destinations prepared to welcome vaccinated tourists have seen a surge in bookings.
In particular, Greece and Iceland, have had a significant uptake in inbound flights, while countries where mass vaccination is at an advanced stage, such as Israel, the US and the UK, have seen outbound bookings climb. They key point is that the world's travel and flight industries are looking to insist on proof of vaccination or vaccine passports for the right to get on an international flight or travel beyond their borders.
Like Thailand, Greece is highly dependent on international tourism. Anxious to revive its decimated economy, the country has announced that tourists who are fully vaccinated, who have a negative Covid-19 test result, or who have recovered from the virus, are welcome to visit. The result is that the country is now the most popular destination among those summer booking holidays from the UK. According to TTR Weekly, confirmed flight bookings between July and September are 12% above what they were at the same time in 2019.
A similar trend can be seen in bookings from the US to Iceland. In March, the Icelandic government confirmed that vaccinated arrivals would face no entry restrictions, which led to a surge in bookings. Flight ticket sales shot up to 158% what they were at the same time in 2019.
Olivier Ponti from ForwardKeys says there is a clear correlation between high vaccination rates and outbound travel. In Israel, which has now vaccinated over 60% of the population, bookings for European trips have reached 63% of what they were in 2019, while in the UK, where over 52% of people are vaccinated, bookings are at 32% of 2019 numbers.
"Vaccinations appear to hold the key to reviving international travel, as countries that make clear promises to welcome vaccinated travellers are being rewarded by strong surges in flight bookings. We see a revival of confidence in outbound travel from countries where there has been a successful rollout of Covid-19 vaccines too."
SOURCE: TTR Weekly