Quarantine awaits passengers at 5 reopened airports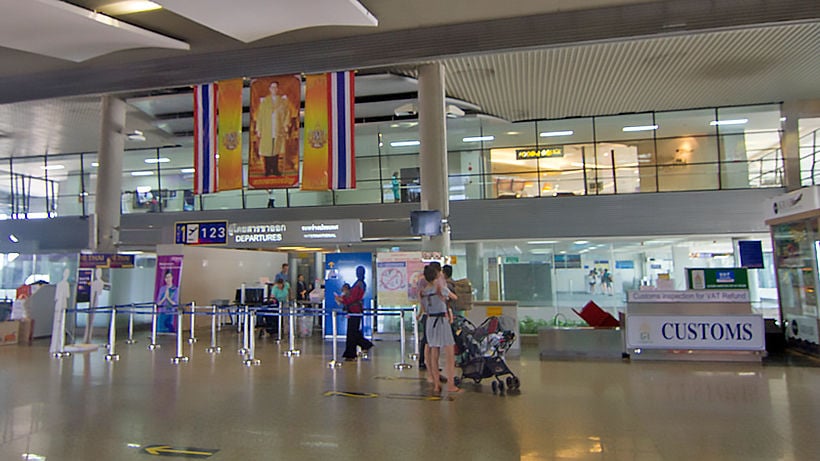 It's all in the fine print and passengers, eager to get to certain provinces, are being met with an unannounced surprise today.
Yesterday 4 domestic airlines – Nok Air, Thai AirAsia, Thai Lion Air and VietJet Air – resumed flights to 14 provincial airports across Thailand. Now the the Department of Airports director-general Tawee Gasisam-ang says travellers landing at 5 destinations, namely Phitsanulok, Buri Ram, Krabi, Trang, and Nakhon Phanom airports, will be quarantined. Not only quarantined but for 14 days.
Tawee says anyone who takes a flight to Phitsanulok will be quarantined for 14 days at home with their families if they are a local, or in hotels that are part of the "Save Phisanulok" program.
However, those who arrive at Phitsanulok airport a connecting flight need not to be quarantined. Those who fly into Buriram must be quarantined as well.
Krabi airport, meanwhile, announced that visitors must show a medical certificate from their point of origin proving that they are free from Covid-19.
Those who do not have a certificate will be sent to a local quarantine centre, the director-general said.
Trang, meanwhile, is ready to receive locals. But those on a work visit must have documents related to their work and a medical certificate from their place of origin and even then will still be quarantined in Trang for 14 days.
The upper northeastern Nakhon Phanom province will allow only passengers to enter the passenger terminal, not their relatives and friends. The province also has barred migrant workers from entering without the specific permission from the governor.
In a related story, Surat Thani province in Thailand's South has announced mandatory quarantine for its hundreds of residents fleeing home after spending a month trapped in Phuket when the island sealed itself off in late March.
SOURCE: The Nation Thailand
Keep in contact with The Thaiger by following our
Facebook page
.
Update on Chiang Mai's Covid-19 situation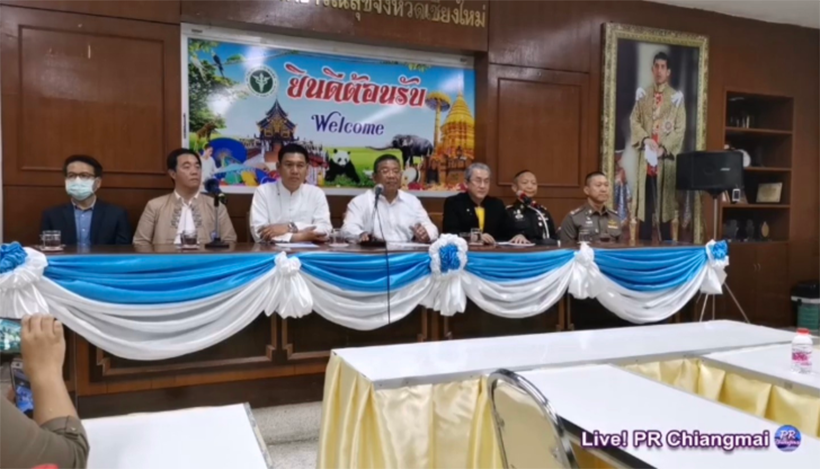 A report of the situation in the Chiang Mai states that at this time there are still no reports of any additional Covid-19 infections being found in the northern city. The total still remains at 40 infected, 38 discharged from hospital, 1 death of a patient who died in the hospital, and 1 patient remaining in hospital receiving medical attention.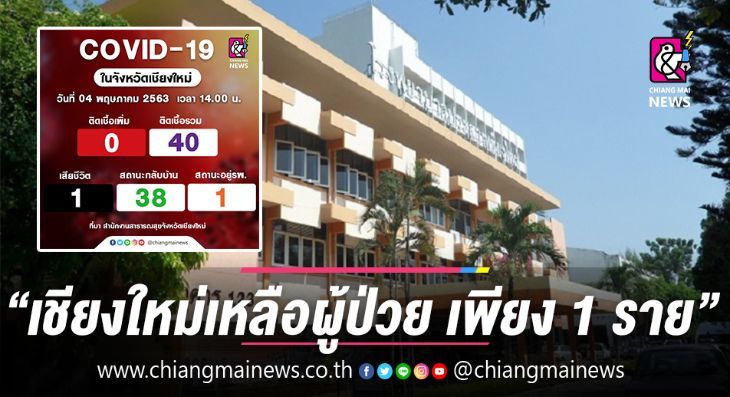 A total of 1,401 citizens were considered high risk personnel. Of that number 1,348 people have now returned home while 53 still remain in quarantine.
Those who travel from Bangkok and suburbs to Chiang Mai – in total, there are now 16,711. Out of that number, 15,825 have completed their 14 day isolation while 886 still remain in home quarantine. 1,509 people who have travelled from "hi risk" communicable areas are being tracked and monitored. There are 9 people still in the local state-run quarantine, 8 at the Nakara Boutique Hotel Chiang Mai and 1 at May Flower Grand de Chiang Mai.
SOURCE: Chiang Mai News
Keep in contact with The Thaiger by following our
Facebook page
.
292 Thai nationals return home from Hong Kong and The Maldives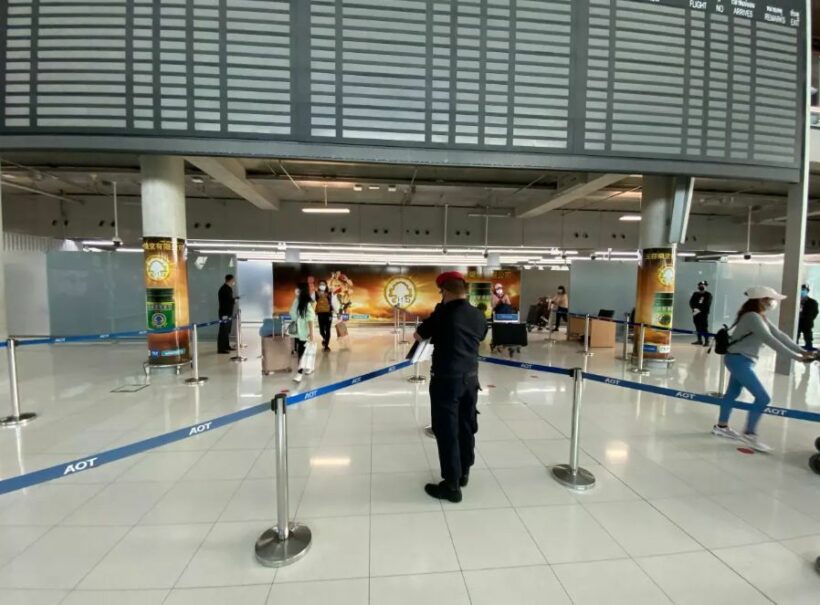 Yesterday at around 5pm, 292 Thai nationals returned home from Hong Kong and The Maldives, all 292 passengers have been sent straight to a state-organised quarantine centre for 14 days, both city hotels that were currently empty.
The first flight arrived from Hong Kong at 3:59 pm. 161 passengers were on board the plane.Upon landing all passengers passed the initial screening point and no one was found with a high fever. They are being detained for 14 days at the Palazzo Hotel, Ratchadapisek Road in the capital (not too shabby!)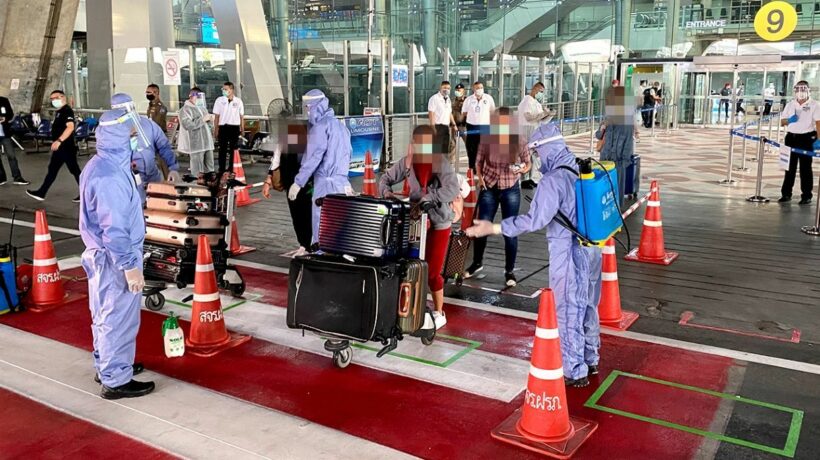 The second flight arrived from Maldives, flight number Q29350 at 4:08 pm. 131 passengers passed the screening with no high fevers detected. They are now detained for 14 days at Ambassador Hotel at Soi Sukhumvit 11.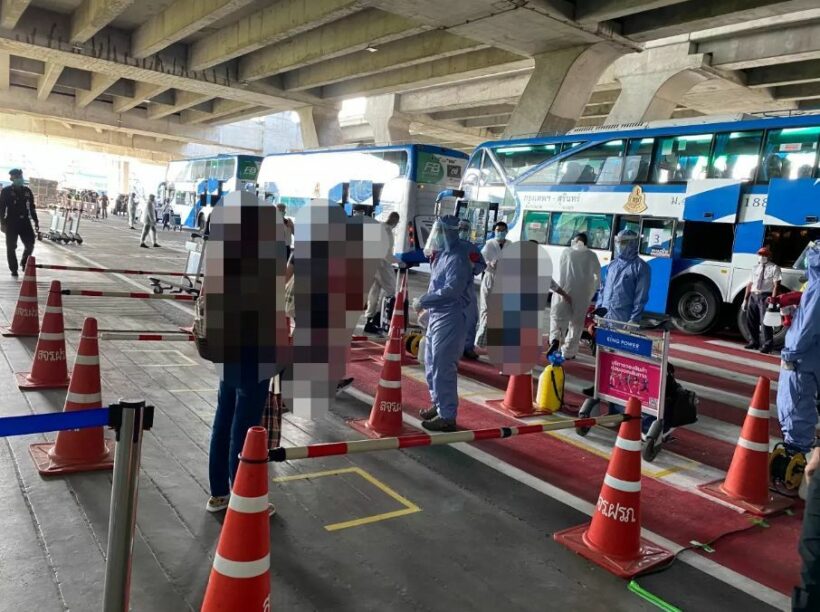 SOURCE: Thai Rath
Keep in contact with The Thaiger by following our
Facebook page
.
Over 500 Thais fly home today and straight into quarantine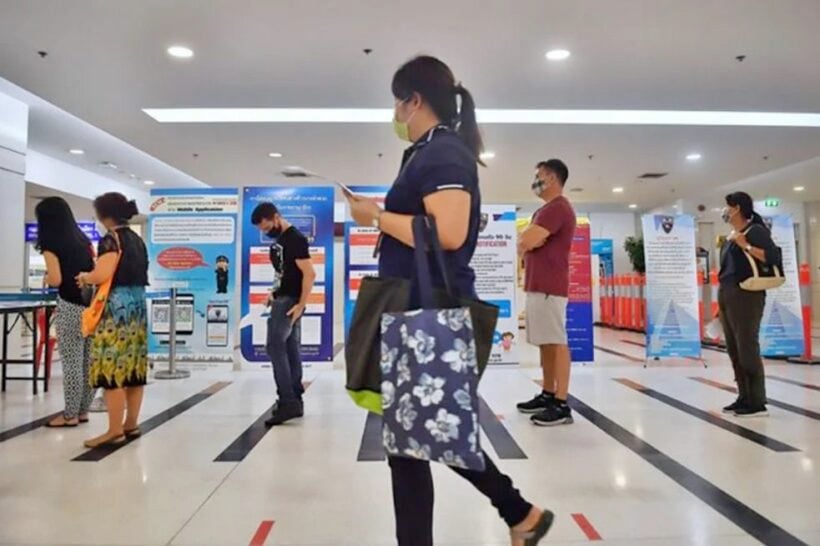 A spokesman for the Centre for Covid-19 Situation Administration announced today that 581 Thais have returned from 5 countries.
A flight from the Maldives brought 125 Thais at 3:15pm yesterday, then 165 arrived from Hong Kong at 3:55, 175 arrived from Singapore at 5:25 and 45 from Spain at 6:55. 70 returnees from Russia arrived at Suvarnabhumi Airport at 10:30am.
The arrivals follow 234 yesterday from Kazakhstan, the Netherlands and the United Arab Emirates. All returnees face a mandatory 14 day quarantine, either in their homes or at state-provided facilities, under strict guidelines.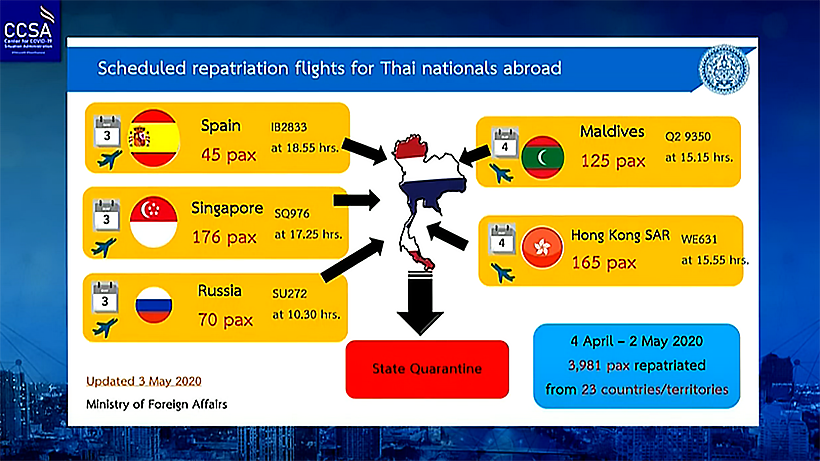 By this evening a total of some 4165 Thais will have have returned from 24 countries since April 4, not including the thousands who have returned across the land borders. The numbers are significant because, as officials have consistently warned, despite an encouraging downward trend in new Covid-19 cases (which has seen the numbers fall to only 3 today), waves of returnees could spike these numbers, although their cases are considered "imported" and not the result of local transmission.
SOURCE: The Nation Thailand
Keep in contact with The Thaiger by following our
Facebook page
.