Pattaya to close "all entertainment venues"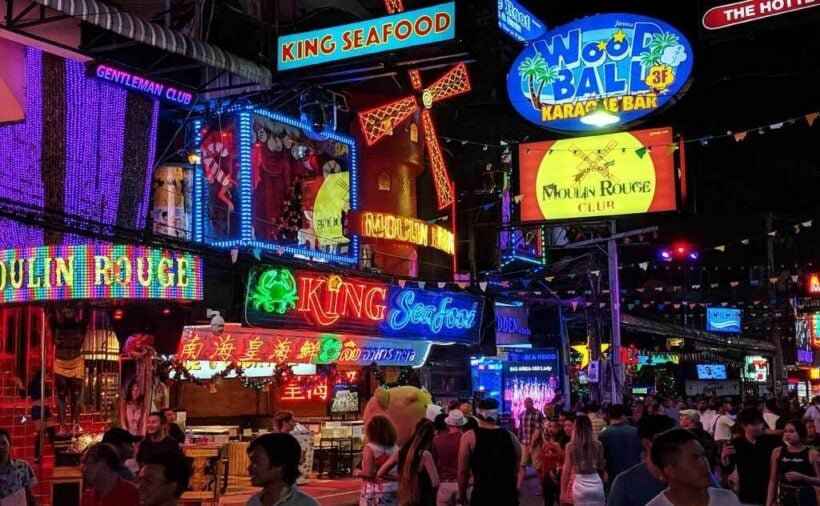 Sources in Patttaya have confirmed tonight that the provincial government of Chon Buri, including the Bang Lamung district, has ordered that, from tomorrow, all entertainment venues must close until the last day of the month. The Pattaya News spoke with the Banglamung Police Chief this evening and confirmed the information. He says it's a proactive measure to reduce the potential spread of the Covid-19 Coronavirus .
Pattaya has not reported a single confirmed case of the virus.
The announcement affects all bars, cinemas, sports venues, karaoke bars, nightclubs, beer bars, massage parlors, "gentlemen's clubs," et al, regardless of their size. It is not an alcohol sales ban. Alcohol will still available from stores.
It does not affect restaurants, malls or shops, which may stay open provided they ensure proper hygiene measures and enforce "social distancing" of at least one metre physical separation between patrons.
The move does not denote a "lockdown," as people are free to move about as normal; it is simply a proactive closure of venues that have mass gatherings and potential close contact of large numbers of people. The order is meant to temporarily increase social distancing and prohibit large congregations of people.
This decision will effectively put one of the world's biggest party cities into suspended animation for weeks, and tens of thousands out of work ("temporarily") in a city that depends on nightlife industry for over 80% of its revenue.
This is a developing story and The Thaiger will keep you posted with latest developments.
SOURCE: The Pattaya News
Keep in contact with The Thaiger by following our
Facebook page
.
Police hunt Burmese man accused of killing Chon Buri boy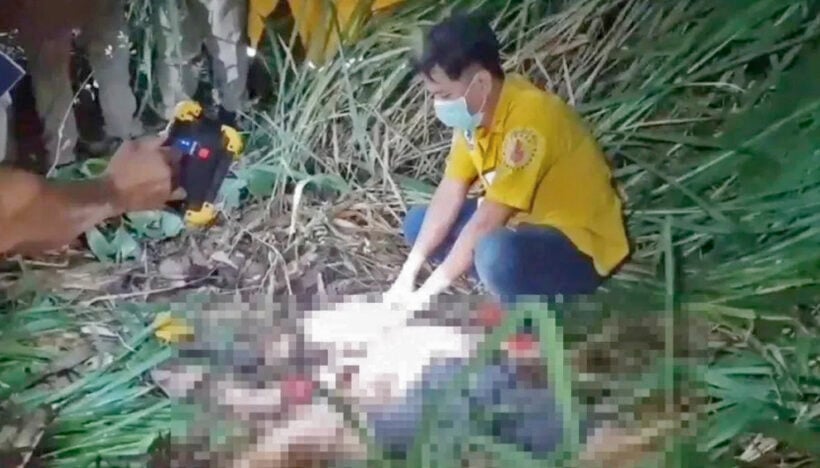 Police in Chon Buri have launched a manhunt for a Burmese worker who is a suspect in the murder of an 11 year old boy. The boy's body was found in a cassava farm in the province's Sri Racha district on Sunday.
Police believe the 49 year old Burmese national known only as "Wan," may still be hiding in Chon Buri.
The search was launched after the boy's mother, known as "Malika," told police that Wan had recently threatened to harm her and her son.
She told police that Wan had been dating her 62 year old mother for more than 10 years, but their relationship turned sour 2 months ago. After seeing Wan beat up her mother, she told her to leave him. When Wan found out, he threatened to hurt her and her son.
Police raided the suspect's home but found only his ID documents. So police believe that he may still be hiding somewhere in the province. Nevertheless, police have alerted immigration authorities that the suspect may try to cross the border to Myanmar.
SOURCES: Bangkok Post | 77kaoded
Keep in contact with The Thaiger by following our
Facebook page
.
Trio arrested with 47 kilograms of marijuana they were selling on Facebook
Pattaya police have arrested 3 people on Saturday who were caught with 47 kilograms of marijuana that they'd been selling around Chonburi and Bangkok
20 year old Nakarachai or Pon-noon, 21 year old Muay Subboonto and 20 year old Nawee Cherndecha were arrested after police received a tip-off. The enterprising trio had also been brazenly selling their 'consumables' through a Facebook page. To make it even easier for the police to track them down, the page was called "Seri Marijuana".
Before you go and look for it, it's already been taken down.
The police set up a sale through the Facebook page and when the time came for the deal, officers revealed their identity and arrested the suspects.
The suspects told police they were just lower-tier salespeople and they were given the marijuana to sell by a man they only know as "Mr. Singh". They weren't able to provide police with more information about their alleged employer.
They face charges related to illegal drug distribution and possession. Recreational marijuana use and dealing is still an illegal offence in Thai law.
SUORCE: The Pattaya News
Keep in contact with The Thaiger by following our
Facebook page
.
Restrictions on movement and closure of hotels in Chon Buri as Covid-19 cases rise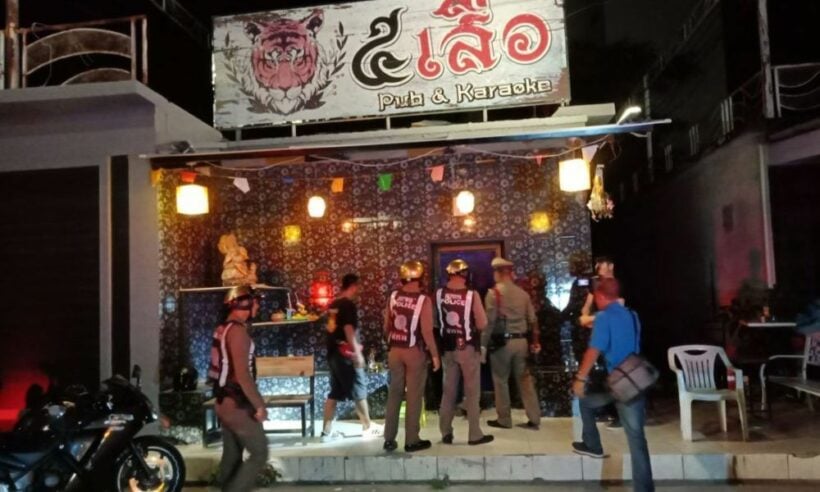 The governor of Chon Buri, along with district chiefs, mayors and health personnel decided at a top level meeting yesterday on a 10 point plan to fight the spread of the Covid-19 coronavirus, set to be signed and implemented today.
The measures leave any tourists still in Pattaya at the whim of hotel owners as to whether they will stay open. They include curfews measures, hotel closures, restrictions on employees leaving the province and the essential shutdown of Pattaya. No one will be able to go in or out of the resort unless absolutely necessary.
Infections in Chonburi yesterday rocketed to 61…
The new measures include…
Each district sets up its own taskforce to ensure compliance with the regulations
Hotels and places that resemble hotels are to close down and employees are to stay at the hotels and not leave Chon Buri. Hotels that still have guests have three days to decide whether to close down or stay open.
Pattaya will be sealed off. No one will be allowed to go in or out. Checkpoints will decide on special cases.
All beaches in Chon Buri are closed to any social gathering. Swimming is still allowed.
Petrol stations are to close between 10pm and 5am.
Some markets are ordered to close.
People are asked to observe an 11pm to 5 am curfew (This appears to be superseded by the national curfew announced last night, which is effective as of today).
Certain, unspecified "commercial businesses" are ordered closed.
There are to be no assemblies at reservoirs.
Hairdressers and barbers can remain open for haircutting only. All tattooists and nail salons are to shut.
All these regulations will apply immediately when signed by the governor, which is expected to happen today.
Facebook page
.