UPDATE: 91 new coronavirus cases, 1 more death in Thailand (Friday March 27)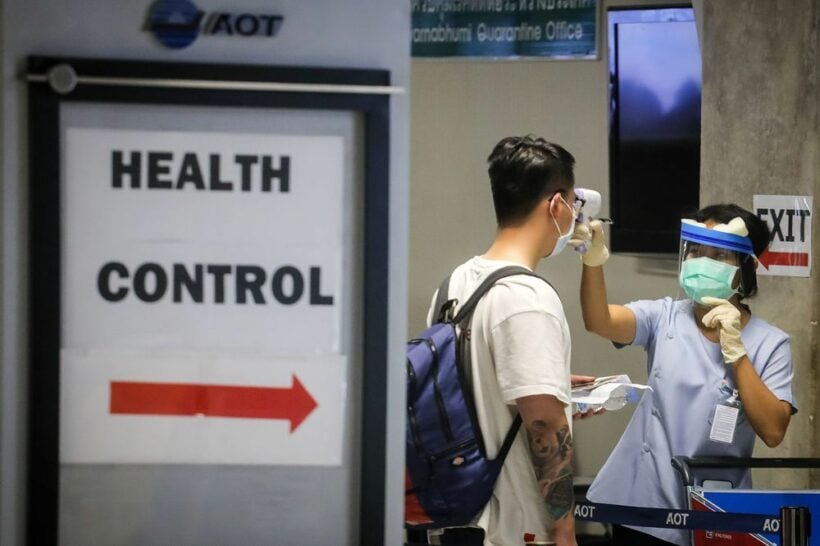 Thailand's Ministry of Public Health and Department of Disease Control and confirmed a 91 new cases of the the Covid19 coronavirus at their daily press briefing this morning (March 27). There was also an additional death reported.
The new numbers bring the total number of confirmed cases in the country to 1136 and deaths to 5. Two Thais have also died in the past two day in New York (below).
The Ministry outlined details of the new cases…
Group 1: Connected with previous confirmed cases…
5 from the "boxing match cluster"
7 from a nightclub cluster
18 people who are close contacts with previous confirmed cases
Group 2: New cases…
10 people back from abroad (9 Thais and 1 foreigner, most intervened at airport screenings)
5 individuals who were working with many people, primarily foreigners
46 cases who are being identified and traced
The new death was a patient in the southern Narathiwat province.
Meanwhile two Thai nationals living in New York have died in the past two days. The Thai Foreign Ministry reports the Thai consulate general reported that a 50 year old man working as a mechanic in Queens Borough died on Wednesday. Another 50 year old, working as a chef in a Thai restaurant in Manhattan died yesterday.
The two deaths took the number of Thai dying from Covid-19 in the US to three.
SOURCE: The Pattaya News
Keep in contact with The Thaiger by following our
Facebook page
.
109 new coronavirus cases for Thailand (Saturday)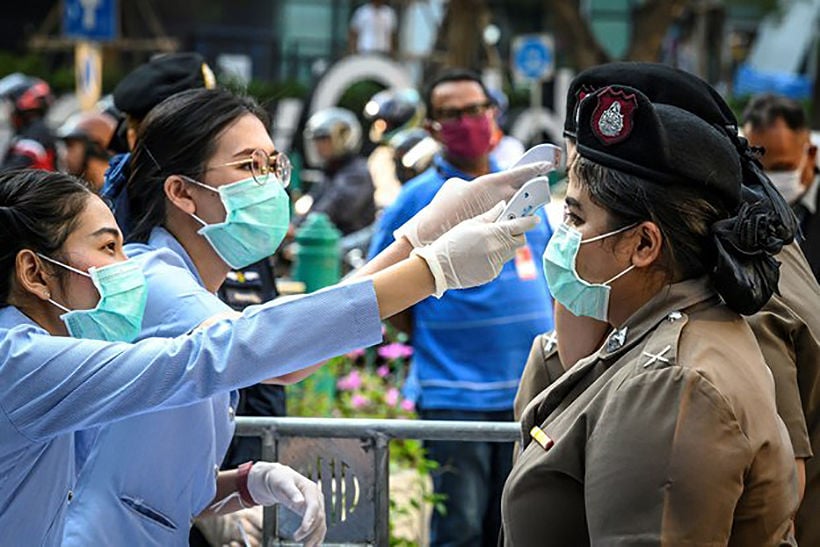 The Thai Public Health Ministry has reported 109 new coronavirus cases and 2 new death today. This brings the total to 1,245 cases and 6 deaths in the Kingdom.
The latest figures brought the total cases to 1,245 across 57 provinces – 1,032 of the patients are Thais. Bangkok has a total of 515 cases, followed by Nonthaburi with 58 and Phuket with 47.
The death of a 55 year old woman brings the total fatalities in Thailand to 6. The woman was reported to also have complications related to diabetes.
The Public Health Ministry stresses the need for people to stay home to prevent the spread of the virus.
"People should stay at their places and stop social activities for a week. A 24 hour curfew may have to be imposed if people continue to ignore our warnings."
Keep in contact with The Thaiger by following our
Facebook page
.
34 year old returns from Bangkok, attends a wedding, tests positive for Covid-19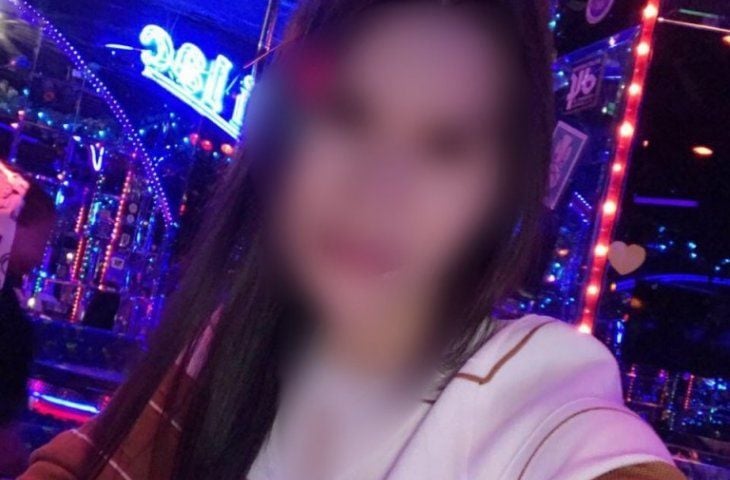 A 34 year old woman, who has since been tested as positive with Covid-19, returned by bus from Bangkok to her home in Roi Et, north east Thailand, to attend a wedding.
After results confirmed her case, officials are now scrambling to track down hundreds of guests that also attended the wedding. Governor of Roi Et, Wanchai Konggasem, reports that there are now 3 Covid-19 patients in the province, as of yesterday. The third patient is a 34 year old female who had returned from Bangkok.
The woman was working as an employee in an entertainment company long Sukhumvit Road. She travelled from Bangkok to the north east on a bus and arrived at the Phon Thong Bus Station in Roi Et on March 15. Not long after returning to the province, the girl went to a relative's wedding on March 18 and 19 in the Phon Thong District.
The woman has also told authorities that she went to buy food at a local convenience store on March 20. She started developing a fever along with a sore throat on March 24. She checked in at the Roi Et Hospital.
The woman is still at the hospital. According to information she's provided, there are about 120 people who have come into contact with her around Roi Et, as well as passengers on the bus. All of these individuals will need to be quarantined. At this stage only 20 have been tracked down and now being watched for any symptoms. Officials are still searching for the other hundred.
The other 3 Covid-19 cases in the province include a male and a female patient. They too travelled back to Roi Et from Bangkok. The female also works at an entertainment business in Sukhumvit and the male is a boxing expert at the Rajadamnern Thai Boxing Stadium.
Thousands of Bangkok workers headed home after the BMA closed down businesses in the capital last weekend.
SOURCE: Sanook.com | Thai Residents
Keep in contact with The Thaiger by following our
Facebook page
.
Defence chief: Stay home for the sake of the nation, or curfew is inevitable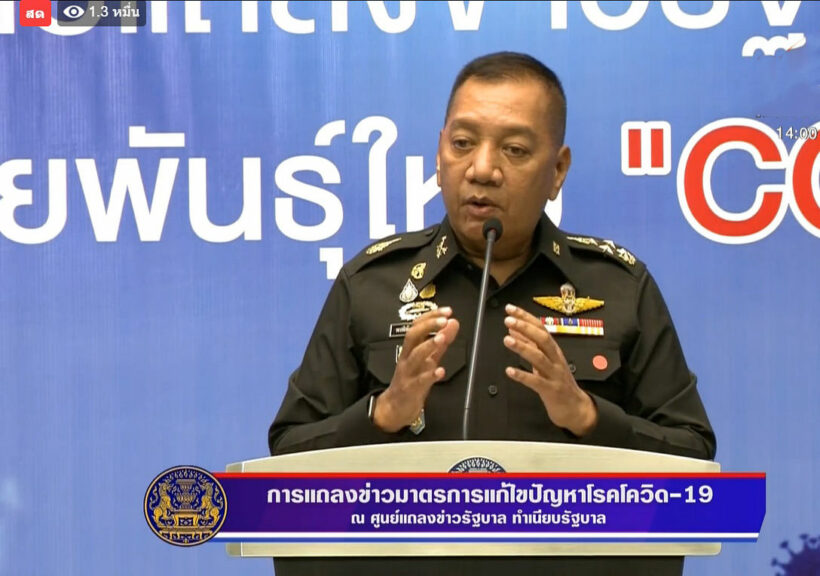 "We should control ourselves instead of being forced to by the state."
Under the state of emergency that went into effect yesterday, the head of Thailand's defence forces Pornpipat Benyasri has urged people to stay in their homes today and the weekend or face an enforced curfew to fight the spread of the Covid-19 coronavirus.
Pornpipat, who under the emergency decree is in charge of security for the newly formed Covid-19 Administration Centre, says a curfew is inevitable if his call falls on deaf ears. Confirmed cases in Thailand passed 1000 yesterday.
He says people must change their behaviours and above all stay home, before case numbers spike and the situation is out of control.
"We need your cooperation this coming Saturday and Sunday not to leave home and cancel all activities. Stay home for the sake of the nation."
"All businesses still open should adjust weekend schedules."
Gen Pornpipat warns if the number of new cases continues to rise, a curfew is inevitable, which would likely also include daytime, "since the virus never rests".
As of yesterday authorities had already established 359 checkpoints in the provinces and 7 in Bangkok to screen travellers to contain the spread.
SOURCES: Chiang Rai Times | Bangkok Post
Keep in contact with The Thaiger by following our
Facebook page
.