Covid-19 cases in Thailand on Sunday, December 27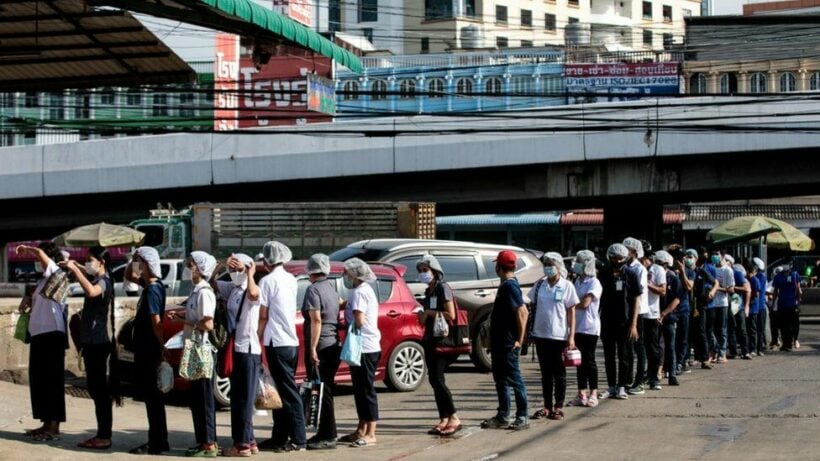 "…provincial governors can now decide if a Covid-19 lockdown must be imposed."
A total of 6,141 people have now been infected in Thailand. Today (Sunday, December 27) the CCSA has announced there was 121 new cases of Covid-19, (+9 imported cases & +112 local cases). 18 of the new local cases are migrant workers.
4,161 people have now been discharged from hospital, 9 in the past 24 hours. 1,902 people remain in hospital under observation or undergoing specific Covid treatment. 60 people have died. 1 of the imported cases wasn't in quarantine when testing positive and was sent back to Myanmar.
Yesterday, 110 cases were announced, including 94 domestic cases and 16 in state quarantine. 33 Thai provinces are now affected by the new outbreak centered around Samut Sakhon seafood markets 8 days ago.
Meanwhile, district officials in the Phimai district of Nakhon Ratchasima, in Thailand's north east, have ordered quarantine on anyone arriving from Samut Sakhon province and have also closed a large school in the District due to "an abundance of caution". The provincial disease control response follows a declaration by the Thai government of Samut Sakhon as a "maximum disease control zone". Covid-19 cases in Nakhon Ratchasima, linked to the Samut Sakhon cluster, have risen to 6.
And the main city district of Rayong has declared a red zone, the highest Covid-19 control measures, after 27 new infections were confirmed yesterday, bringing the total number of cases there to 36.
Yesterday the Thai PM Prayut Chan-o-cha exercised his power under the current emergency decree which prohibits public gatherings nationwide and authorises provincial governors to decide if a Covid-19 lockdown must be imposed.
Keep in contact with The Thaiger by following our Facebook page.
Never miss out on future posts by following The Thaiger.
Patong, Phuket Town to fund residents' vaccines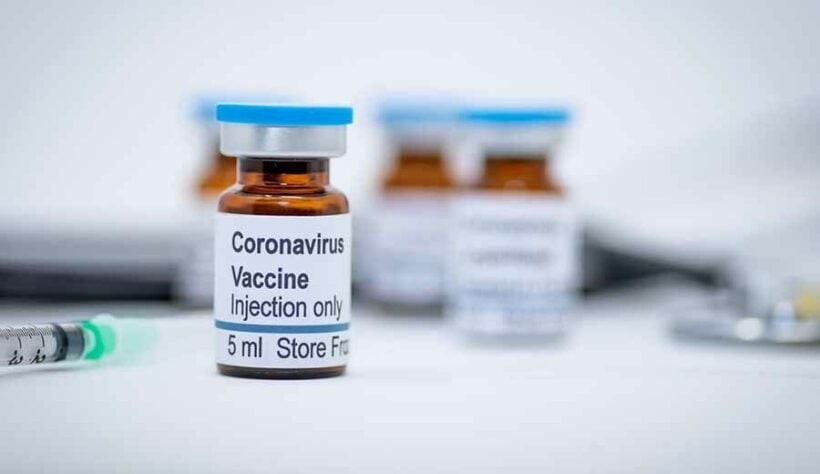 Patong and Phuket Town are planning to fund registered residents' Covid-19 vaccines, Thai and foreign, with the hope to speed up the inoculation process without waiting for the national government. The mayors of both cities say they have already allocated the funds to move forward with purchasing the vaccines after the government approves which ones may be used.
Like any other municipality in Thailand, the Covid-19 vaccine must be acquired from the Ministry of Public Health. Thanit Sermkaew, Chief of the Phuket Provincial Public Health Office, says his office had yet to receive the news on how many doses of the vaccine Phuket could receive or in which order to vaccinate people.
"I don't want to wait in the queue to get the vaccine budget. Chalong people deserve to receive vaccines. They do not need to pay."
Mayor Samran of Chalong confirmed that the Covid vaccines will be freely available to all people registered as living in Chalong Subdistrict, regardless whether the resident is Thai or foreign.
"There are about 20,000 to 30,000 people in Chalong. This includes everyone: Thais, migrant workers and other foreigners registered as living in Chalong, such as retirees and foreigners staying here for other reasons. They will all receive the vaccine."
Phuket City Mayor Somjai Suwansupana has also confirmed that Phuket City Municipality will also administer free vaccines to the over 79,000 people living in Phuket Town. But he says only people who were registered as living in the city limits at the end of December would be eligible to receive the free vaccines. Chalermluck Kebsup, Mayor of Patong, is also following suit by offering free vaccines to registered residents.
"We deserve to get the vaccine quickly because Phuket is a tourism province, our people depend on tourism."
It has been 26 days since Phuket had any positive cases of Covid-19, but Chalermluck says a vaccine will curb worries of Covid spreading.
"The vaccine is our hope in stopping this fear. If local residents receive the vaccine as quickly as possible, I think people will be more confident in receiving domestic tourists. Then businesses can run."
Phuket Chamber of Commerce President Thanusak Phungdet is praising the move by local municipalities to plan free vaccinations.
"Provinces that rely on tourism should receive the vaccine before other provinces. For Phuket, it will create more confidence among tourists wanting to travel here. Then businesses can start operating again, and that will help local people earn incomes that they can live on."
SOURCE: The Phuket News
Keep in contact with The Thaiger by following our Facebook page.
Never miss out on future posts by following The Thaiger.
ASQ + Vaccine in Thailand proposal gets the thumbs down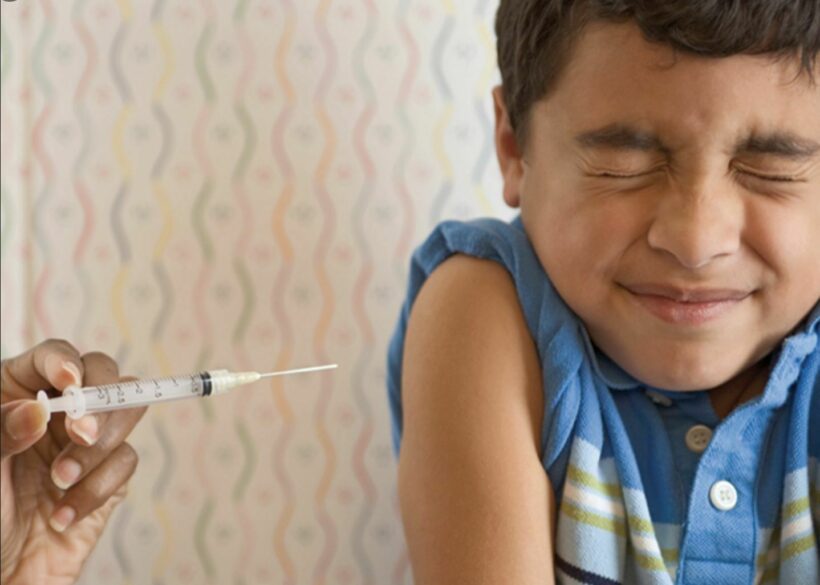 OPINION
A spokesperson from a Thai tourism association came up with the "cunning idea" yesterday to propose a ASQ + Vaccine package to travellers and tourists. So not only do you get your 14 day mandatory quarantine at an expensive hotel in Bangkok, the opportunity to submit copious amounts of paperwork and drill through the red tape. NOW you get a jab of Covid-19 vaccine included. All for the all time low starting price of 150,000 baht. Read the original story HERE.
Bargain!
Of course The Thaiger readers and viewers raced to congratulate the rocket scientist who came up with this brilliant piece of tourist marketing. Suffice to say, it's dead in the water even before the ambulance arrives…
Ron Rossington
Until the ditch the 14 day quarantine and end the ineffective lockdowns, Thailand will not get the tourist numbers they are in dire need of to stabilize the economy.
k tara
Another brilliant idea for tourists which will be dead on arrival. Do these people live in reality.
rickdangr
Tourism will NOT return until the 14 day quarantine is gone! Get the vaccine out to the Thai people, then start with allowing tourists in without quarantine, that have been vaccinated. This would be a smart way to open, and to get it done by April 1st, before the Songkran holiday.
Paul D
Hello Thaiger Team, the story with regards to vaccinations tagging on with the STV, seems to me as another of Thailands false hope stories. But I am sure the Government powers may have overlooked the strong suggestions many Airlines have voiced, "that no traveller will be allowed on the flight unless they have proof of vaccinations". Even this is not 100% at this point. Some countries will not even allow their citizens to leave right now. I think the Thai government, even though are doing as much as they can right now, needs to not provide false hope to travellers at this point.
Energy3
another gimmick by thai officials – free vaccine with STV – sounds like you're getting a happy meal with a free toy
Sai Sai
This is ridiculous!
Tyler Durden
These Thai officials need to wake up. The reason us tourists aren't coming to Thailand is because of the 2 week quarantine, adding extra vaccination costs on top of an already expensive STV visa ain't gonna get me over there that's for sure. If these officials don't drop the 2 week quarantine, there once popular visitors are going to be popular visitors elsewhere, as already I know many people traveling to South America.
And this gentlemen, J German, who went to all the trouble for little return…
I went to Bangkok in Dec. for the holidays. I did my 2 weeks of ASQ during which the shrimp market outbreak started. By the time I got out of quarantine, I had 4 nights of fun, but it was far from what the scene once was. I had a fun NYE, then it all got shut down. I went there to be in a country that was "safer" and not on lockdown. I lost that bet. Then Taiwan closed to international flights, cancelling my trip home. I got on the next plane to the US, leaving several weeks early so as not to get stuck there with nothing to do. My advice is, don't waste your money or your time (like I did) until vaccinations are widely distributed and quarantines are over.
Keep in contact with The Thaiger by following our Facebook page.
Never miss out on future posts by following The Thaiger.
Efficacy of Covid-19 vaccines will drop during mass inoculations: Thai virologist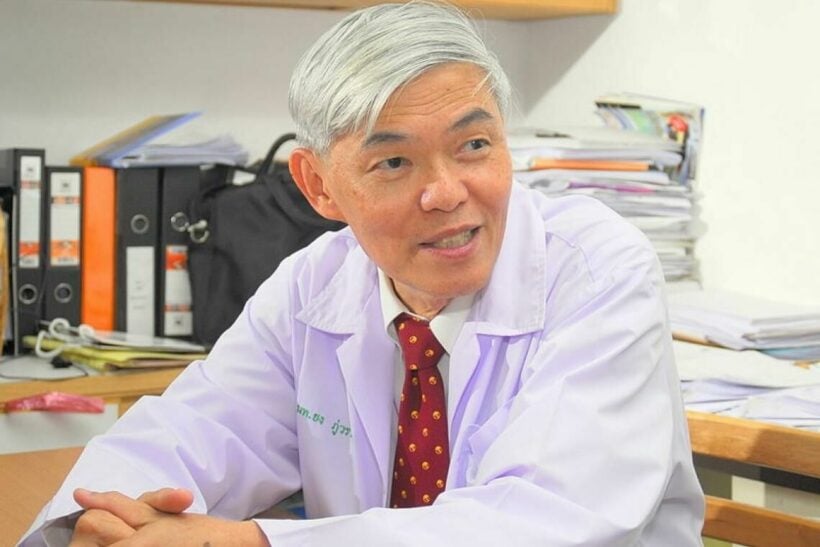 Thai virologist Dr. Yong Poovorawan from Chulalongkorn University, has spoken about claims that the efficacy of every vaccine available today, including Covid-19 vaccines, tend to lower after being used in mass inoculations, compared to the findings from the laboratory during human testing trials.
He recommends that people should not rely solely on the vaccines alone because uncertainty will remain during the roll out phase of the new inoculations.
"The best way to protect themselves is to practice basic safety standards as we usually do today… wearing face masks all the time when going outside and in crowded venues, regularly washing hands, and maintain social distancing."
On his Facebook page, Dr. Young cited the case of Hepatitis B vaccines that claimed between 94-95% efficacy. But after use on mass populations, its efficacy dropped to about 80%. He believes this trend will be the same as Covid-19 vaccines.
"Although the manufacturers claim the vaccines' high efficacy, that is just the laboratory results. In practice, several variables may cause lower effectiveness of the vaccines."
He also says that the real effectiveness of Covid-19 vaccines, both the American from Pfizer and the Chinese from Sinopharm will be known soon after the populations of Israel and UAE have been inoculated in large numbers already.
SOURCE: Thai PBS World
Keep in contact with The Thaiger by following our Facebook page.
Never miss out on future posts by following The Thaiger.