'Boxing Stadium Cluster' investigation over banned March 6 event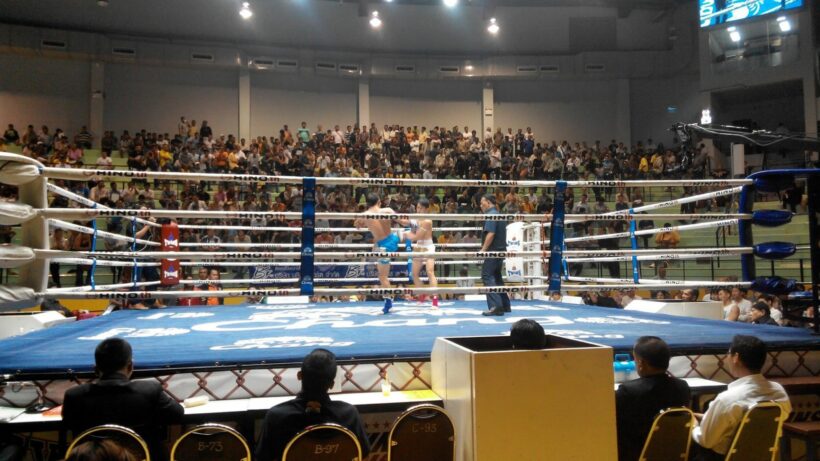 The head of the Royal Thai Army, General Apirat Kongsompong today ordered the creation of a committee to track down those responsible for holding a competition in Lumphini Boxing Stadium on March 6, days after it was ordered closed.
The stadium, which is under the management of the army, has been a major hotzone for the spread of the Covid-19 coronavirus around Bangkok, prompting demands by netizens to hold the army accountable.
The Ministry of Public Health has traced at least 143 of the 1045 people infected so far to the actual boxing match on March 6. The patients are a mix of attendees, staff, and those who came in close contact with them. The match was held despite a March 3 order by PM Prayut Chan-o-cha requiring large gatherings to be cancelled or postponed.
The holding of the match could be deemed a violation of a government diktat, after PM Prayut Chan-o-cha, ordered all public gatherings such as sports stadiums to be closed.
A similar order was issued by the Sports Authority of Thailand to the stadium's management the next day on March 4. They asked the stadium's president to "consider postponing the match per the PM's instruction."
The authority's registrar later said that the order only applied to boxing matches in the provinces, not the matches held at "standardised" arenas in Bangkok. The stadium's president told reporters on March 5 he would not cancel the match.
The fight attracted an audience of at least 5,000.
"I was not at the stadium on that day. I don't know," the stadium's director of public relations Colonel Somkiat Thanomkhum said by phone. He referred all inquiries to Colonel Somsakun Vijitparb, the stadium's secretary-general, who said he was "not available for comment."
SOURCES: The Nation | Khaosod English
Keep in contact with The Thaiger by following our
Facebook page
.
With coronavirus cases rising, a Bangkok hospital puts out the call for more masks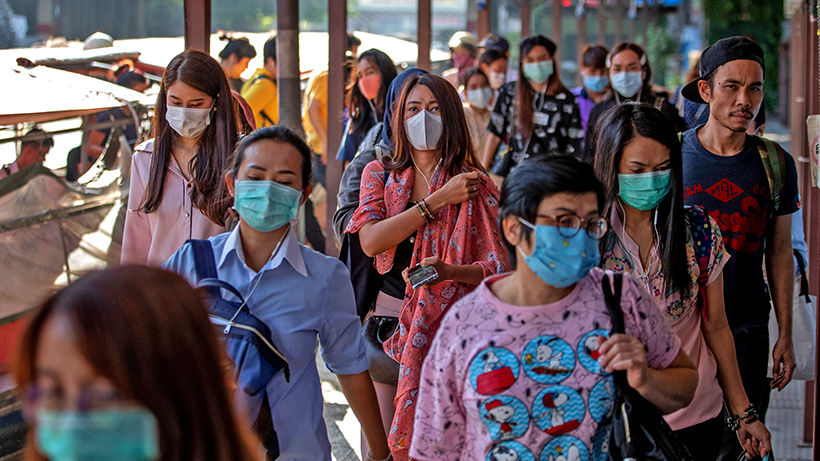 Chulalongkorn Hospital in Bangkok is running out of N95 facemasks for it personnel, and the director Suttipong Wacharasindhud has made a public plea for more. At a time when Covid-19 coronavirus cases are rising daily, he says the hospital has enough masks to last only another two weeks.
"Due to the shortage of masks over the past three months, the hospital has been trying to find them from all possible sources, but it still doesn't have enough."
All wards and units have been told to strictly comply with the hospital's instructions on mask use. The news comes after recent reports that some people are hoarding the masks, and even allegedly shipping large consignments overseas.
Police have arrested an alleged fraudster for scamming people into placing orders for masks and sanitising gel that were never delivered. 27 year old Thirawuth Suksawat was arrested in Ratchaburi's Ban Pong district on Friday for selling masks online, then not delivering. He was already wanted on an arrest warrant from last year in connection with other fraud cases.
Police received complaints that the suspect sold the products via Facebook Marketplace and used other people's photos to hide his identity. Buyers transferred money into his account but the masks were never delivered.
Police say the suspect swindled people out of more than 200,000 baht and has been handed over to Thung Song police.
Source: Chiang Rai Times | Bangkok Post
Keep in contact with The Thaiger by following our
Facebook page
.
Hundreds of Thai hotels seek aid to protect employees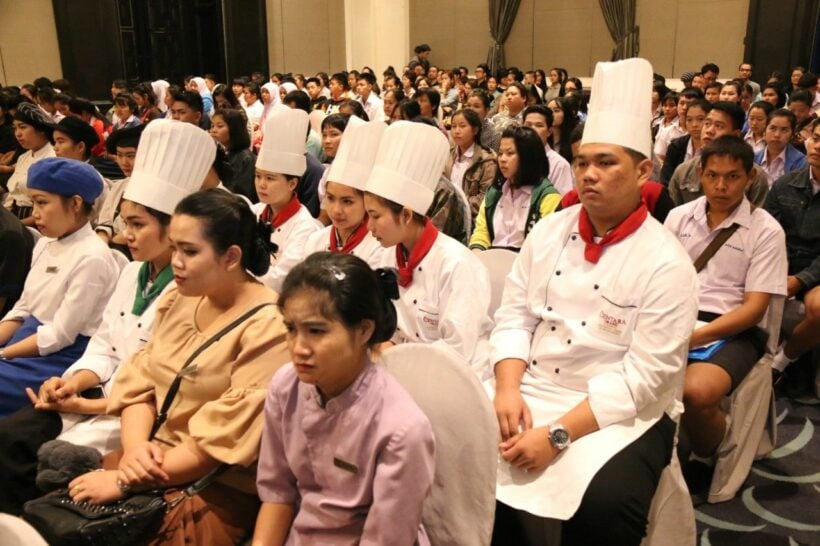 Will the Thai Social Security Office compensate hundreds of hotels pursuing emergency assistance? Hotels are doing it hard as tourism has come to a virtual halt inside Thailand and hotels are either closing or scaling back their operations substantially.
Yesterday, The Thai Hotel Associations sent a letter to the Thai Chamber of Commerce notifying them that hundreds of hotels are seeking emergency assistance from the government, to protect employees during the temporary closure of Thai hotels due to the spread of the Covid-19 virus.
However, according to 'Section 75′ of the Labour Protection Act, hotels operators must cover 75% of employees' salaries when shutting down their businesses. But at times like this, when occupation rates have tanked, most hotel operators are running out of cash and can't make those payments to employees. Hence the THA is requesting for more measures to support employees and hotel operators
Chairman of the chamber Kalin Sarasin, says…
"The THA asked the government to open a registry for hotels that have to temporarily stop operations because of the 'force Majeure' under Section 79-1 of the Social Security Act. If the government authorises this measure, the office can pay 50% of salaries to employees for 180 days."
"This is an urgent issue for the chamber. We'll submit the request to the centre for the resolution of emergencies, aiming to settle it soon, because as up to a hundred hotels have suspended their businesses."
"Operators in some provinces will not have this problem, as there is a clear official order to close hotels in the area, meaning employees automatically have protection under Section 79-1."
Tourism and Sports Minister Phiphat Ratchakitprakarn says that, "he asked the THA to submit the letter to both the Tourism and Sports and Labour Ministries directly on Monday for further discussion."
Hundreds of hotels around Thailand have already closed their doors.
SOURCE: Bangkok Post
Keep in contact with The Thaiger by following our
Facebook page
.
Bangkok City Hall closes more venues, but 3 types allowed to reopen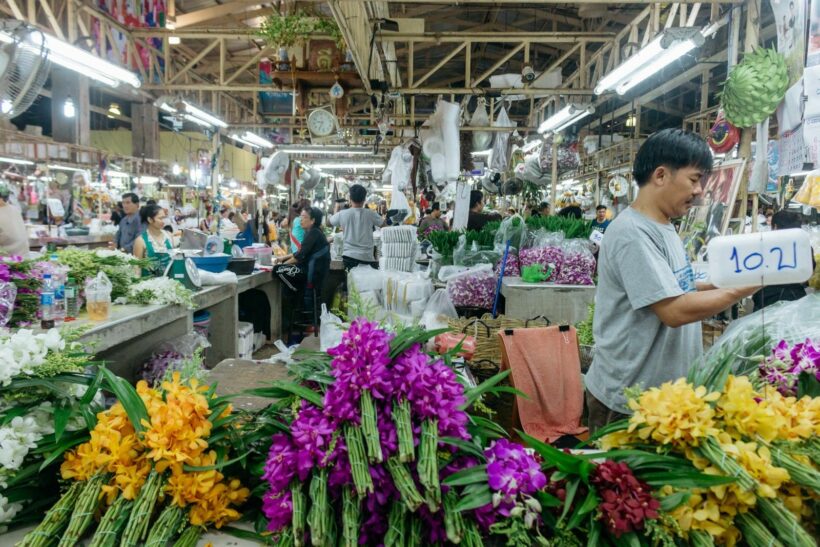 Bangkok Metropolitan Administration (BMA or City Hall as it's more commonly known), is closing down more public venues around the capital, effective midnight tonight (Friday) until April 30, as it steps up measures to curb the spread of the Covid-19 coronavirus.
Sites to remain closed are all sport arenas of both humans and animals (boxing arenas, cockfighting and fish fighting venues, horse tracks), public playgrounds, public theatres and recreational shows, museums, libraries, meeting and banquet rooms in hotels, snooker clubs, aesthetic clinics, and public and private nurseries..
But BMA spokesman Pongsakorn Kwanmuang says three other types of venue will be allowed to re-open after being shuttered last weekend.
"Hospital cafeterias (provided social distancing is practised), flower shops in markets, and branch offices of government agencies and state enterprises in department stores, such as post offices and immigration offices."
On March 21, City Hall ordered the temporary closure of many places it considered high risk locations for virus infection in the capital through to April 12, including restaurants, department stores, schools, universities and markets (except for fresh food vendors and food stalls).
SOURCE: The Nation
Keep in contact with The Thaiger by following our
Facebook page
.