AoT, already struggling, deny investing in faltering Thai Airways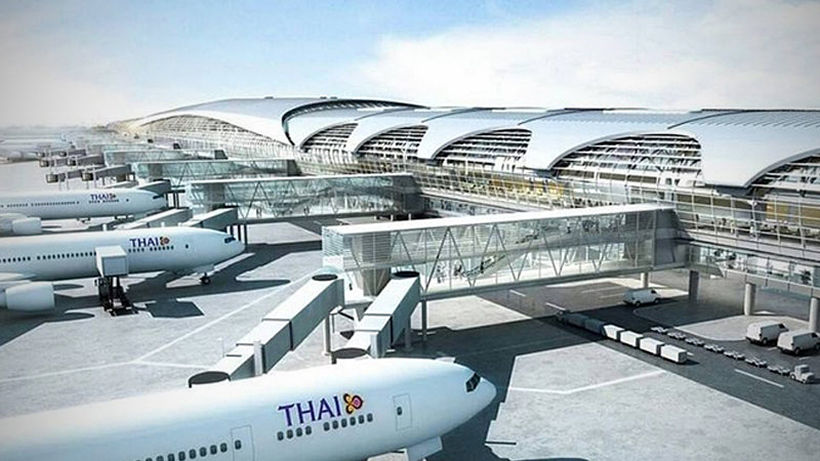 "We've got enough problems of our own."
Airports of Thailand is denying claims that it is interested in acquiring a stake in the financially floundering flag carrier Thai Airways, saying that they too are struggling with the sharp drop in revenue after airlines and airport shutdowns related to the Covid-19 pandemic.
Thai Airways, once considered one of Asia's most luxurious airlines, has grounded its fleet until at least May, suspended or laid off staff and slashed pay for those who remain. As late as two weeks ago, the government announced it would not allow the carrier to go under. That announcement followed the abrupt resignations of both the airline President and Bangkok's Suvarnabhumi airport director on the same day.
The national airline has been a financial basket-case for over a decade and continues to be propped up by the Thai government who bails them out each year. But the AoT says they have other priorities and won't be buying into Thai Airways.
Passenger numbers across the 6 AoT-run international airports are expected to fall by more than 50 million baht this year, and AoT president Nitinai Sirismatthakarn said yesterday "…we believe our revenue will drop by at least 30-40%."
Since the Civil Aviation Authority of Thailand banned all international arrivals in Thailand at the start of April, the number of foreign travellers has dropped to a mere dribble of 300-400 passengers a day. The ban deals a cripping blow to the AoT, since international travellers account for 60% of all traffic through its airports. Considering each passenger pays airport fees of up to 700 baht each time they travel from an AoT airport, their absence has had a huge impact on the company's bottomline.
"In light of this tough situation, the company has no plans to invest in Thai."
Instead, Nitinai says the AoT will expand its non-aeronautical business arms and focus more on development projects that aren't related to passenger services.
"We will ask the AoT board to approve a plan to set up a new subsidiary to oversee these businesses."
Retailers at AoT-run airports have also been severely affected by the closures and flight bans. Many shops have temporarily closed, unable to cover operating costs before flights resume.
To help them stay afloat, the AoT board will offer 50% discounts on rent to shops that stay open, while shops that had to close will be exempted from paying rent.
The AoT also plans to help struggling airlines by reducing parking and runway fees by half.
SOURCE: Bangkok Post
Keep in contact with The Thaiger by following our
Facebook page
.
Thai food giant to provide a million meals priced at 20 baht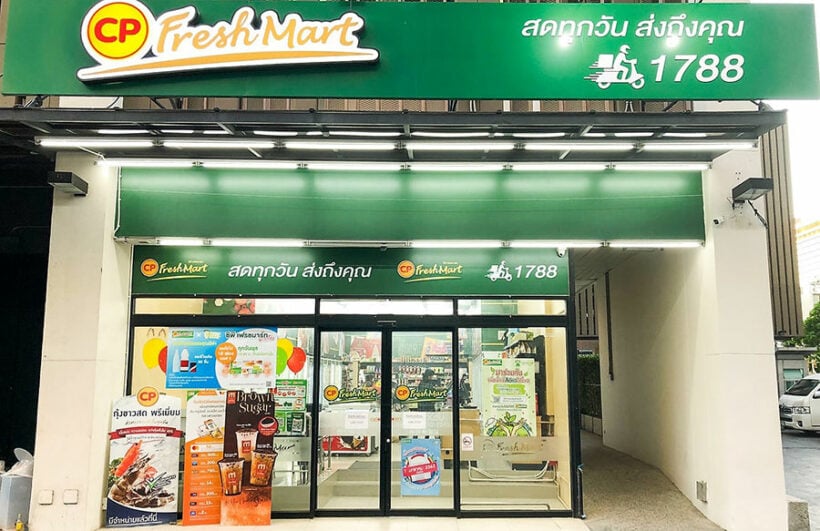 Thai food conglomerate Charoen Pokphand Foods says it plans to offer heavily discounted ready-to-eat meals for those facing financial difficulties as a result of the economic fallout of Covid-19.
CEO Prasit Boondoungprasert says a million meals will be distributed to Fresh Mart shops around the country and will cost just 20 baht. There will be a choice of dishes on offer and customers who purchase 5 meals at a time using the TrueWallet app will get an additional 5 baht discount .
"Six ready-to-eat meals will be offered under the campaign – rice with chicken breast in spicy sauce, rice with roasted chicken, rice with spicy chicken, fried rice with Korean-style roasted chicken, rice with garlic and liver and rice with omlette."
Nation Thailand reports that CPF is also delivering free food to impoverished homes in Bangkok on Tuesdays, Thursdays and Saturdays and distributing vouchers to village healthcare volunteers around the country so they can purchase items at discounted prices at Fresh Mart branches nationwide.
Charoen Pokphand Foods Public Company Limited a company of the Charoen Pokphand Group, is an agro-industrial and food conglomerate headquartered in Thailand. Approximately 64% of its revenue came from overseas operations, with 30% from its home market of Thailand, and 6% from export operations. It recently acquired Bellisio Foods, one of the largest frozen food suppliers in the United States, for US$1 billion, as well as Westbridge Foods, a major British poultry producer with turnover of over £340 Million.
The company's core businesses are livestock and aquaculture. Livestock operations include chicken broilers, chicken layers, ducks, and swine. In aquaculture, the two main marine animals are shrimp and fish – Wikipedia.
SOURCE: Nation Thailand
Keep in contact with The Thaiger by following our
Facebook page
.
Students to wear mask, get temperature checked at school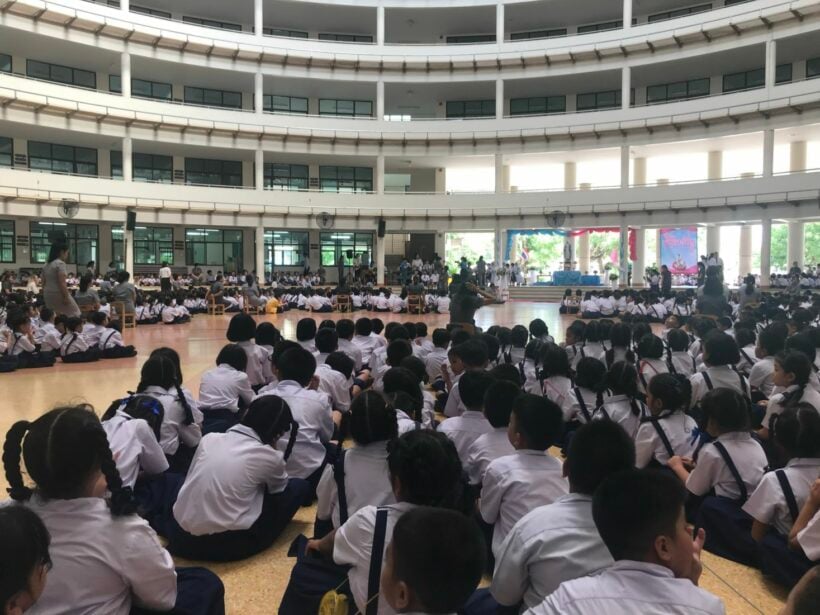 Students will need to wear a face mask and have their temperature checked before entering school. The Public Health and Education ministries recently put restrictions in place for the start of school set for July 1, according to Nation Thailand.
Schools are categorised as a high risk area for the potential spread of the coronavirus. In general, cold and flu bugs spread fast in schools. Now, with a more serious pandemic, teachers and school officials will need to work extra hard to keep students healthy and somehow find a way to make sure students are social distancing.
"Hand sanitising checkpoints are now required throughout school grounds. Door knobs, toilets and playgrounds must be cleaned often. If a student has symptoms, the school must inform public health authorities."
Some advisors are saying schools should wait longer to open, while others say children are less likely to show symptoms of the virus. The start date has already been pushed back and students are looking at a so-called "mega term" with little to no holiday break to make up for lost time until next year.
Thailand's chief virologist, Dr. Yong Poovorawan, from the Faculty of Medicine says reopening schools needs careful consideration.
"If they do reopen in July, class sizes must be reduced to make sure students are seated a safe distance apart. It's unclear how schools that are at capacity will lower class sizes."
Distance-learning classes have launched online, but the system has had a few early bugs, with many Thais without internet or some unable to access the classes.
SOURCES: Nation Thailand| Thai PBS World| Bangkok Post
Keep in contact with The Thaiger by following our
Facebook page
.
Phuket chef hands out over 2,000 free meals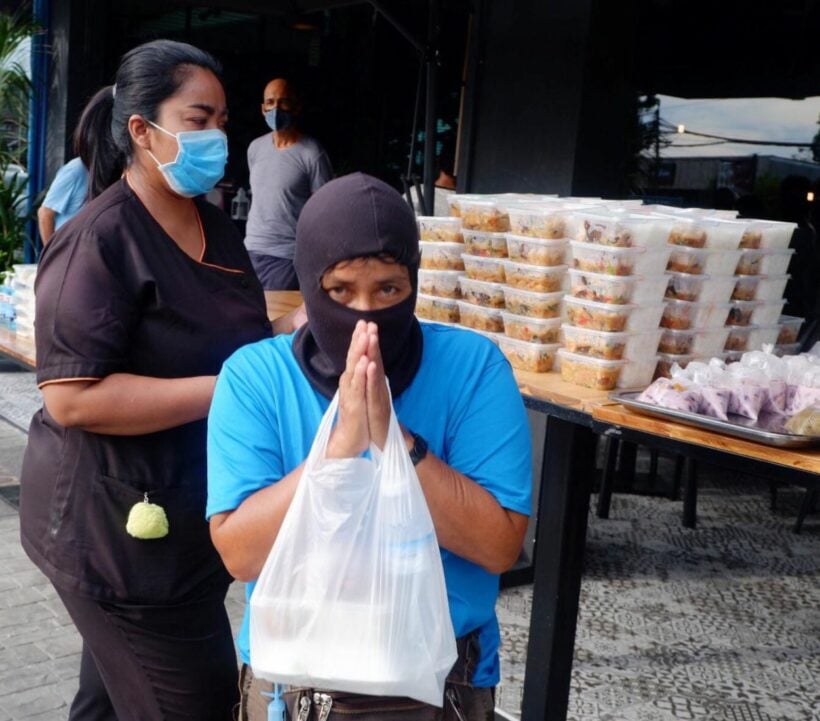 The Covid-19 pandemic has seen many heartwarming outpourings of charity, with a lot of businesses, both Thai and foreign, handing out free meals and essential goods to those affected by the crisis. The southern province of Phuket is no exception, with many pubs and restaurants joining in. But people in the island's Bang Tao district might be surprised to learn that their meals were prepared not only by a career chef, but a student and disciple of legendary Chef Paul Bocuse.
Pablo Blattman, owner of Dedos restaurant, and his crew hand out more than 160 free meals a day and have now donated well over 2,500 meals to the community. Blattmann, born and raised in La Paz, Bolivia, by a Swiss mother and Bolivian father, says the two cultures gave him insight in different universes of flavours.
At a time when most neighbouring restaurants are shuttered (or crippled by the ban on alcohol sales), Blattman says he wants to "give something back to the community which has given me so much."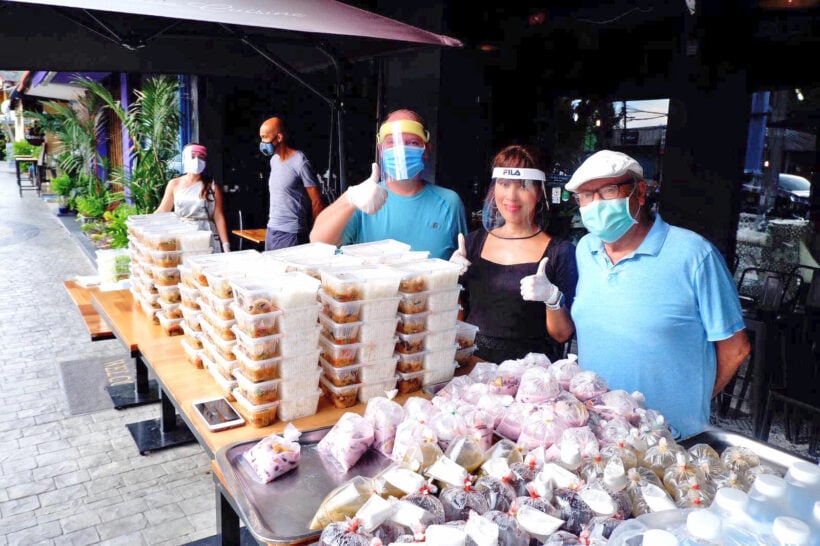 Although the crisis means Blattman must temporarily close the restaurant (again) at the end of May, he intends to go on giving back to the community.
"Our commitment to our community is still here, and we will keep our efforts up, but in a different way: dry food, going to workers' camps, going upcountry… be assured that every penny donated will reach people in need. We are keeping a strict accounting on all our expenses and any donor is welcome to check it."
Those wishing to support Dedos's charitable efforts may visit its Facebook page.
Keep in contact with The Thaiger by following our
Facebook page
.