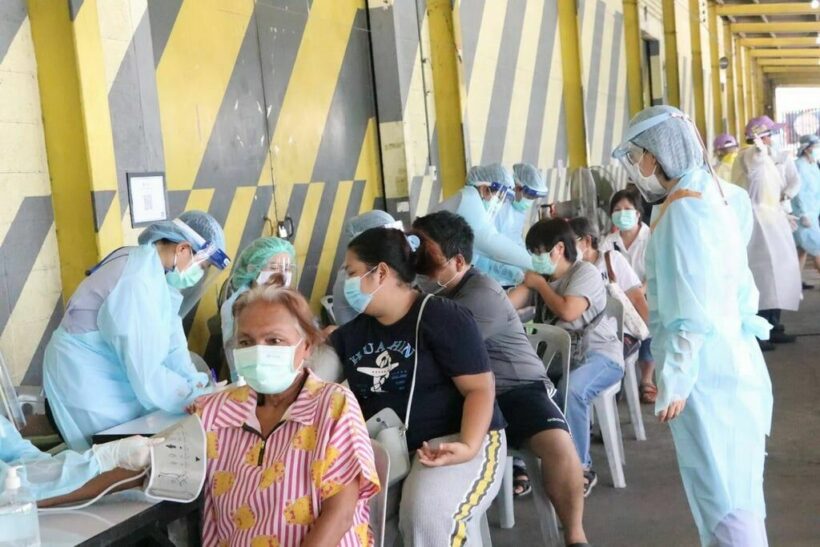 As Bangkok gears up for the forthcoming re-opening, the capital's deputy governor has confirmed that 5.43 million people – 70% of the population – are fully vaccinated. Sophon Phisutthiwong says the capital is ready to re-open to fully vaccinated foreign tourists, in accordance with government policy. From November 1, the government plans to re-open 15 provinces to vaccinated visitors from a list of low-risk countries. The list has not yet been confirmed.
According to a Bangkok Post report, there were 1,037 new infections reported in the capital yesterday, along with 10 additional deaths. 812 of the new cases are from the capital, with the other 225 reported in people with homes elsewhere in the country, but who received treatment in Bangkok. Sophon says that, as of Monday, 8.13 million Bangkok residents have received 1 dose of a Covid-19 vaccine, with 5.43 million having received both doses. Officials expect to have fully vaccinated 80% of residents by the end of the month.
In related news, the Bangkok Post reports that the authorities have inspected 247 businesses in various shopping centres in the capital. Out of that number, 244 were found to be fully compliant with Covid-19 guidelines. The 3 businesses who were found to be in violation of disease prevention measures have been given a warning and advised they risk closure in the event of repeat violations. Officials are also determining the number of public transport workers yet to receive a Covid-19 vaccine to ensure, they are vaccinated ahead of Thailand's re-opening.
For more information on Covid-19 Insurance, CLICK HERE.
SOURCE: Bangkok Post