5G, Bill Gates, Chinese Labs and more Covid-19 myths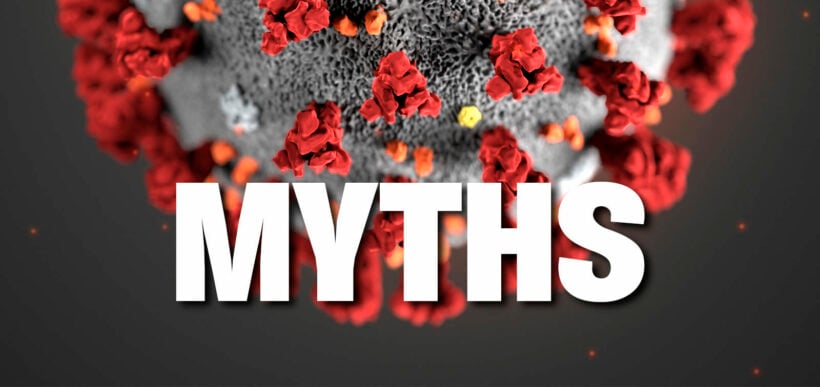 From Covid-19 (aka. SARS-COV-2) being a 'man-made virus' to 5G spreading the virus to coronavirus being 'no worse than the seasonal flu'. The time spent at home has given crackpots extra time to search the dark corners of the internet to spin crazy theories that defy science or logic, and spreading more misinformation around the web.
The impacts from this pandemic are stressful and devastating enough without people spreading nonsense.
Jason Shepherd, who has a PhD in Cellular and Molecular Medicine from the Johns Hopkins School of Medicine, an Associate Professor of Neurobiology at the University of Utah and an Adjunct Assistant Professor, Neurobiology & Anatomy, has put pen to paper to do his best to debunk some of the favourite conspiracy theories or inaccuracies currently swirling around the internet. Other material has been added from other credible sources.
Here's is your latest myth round-up from The Thaiger.
1. People had Covid 19 before 2020
A few in China, but nowhere else. YOU did not have Covid-19 prior to Jan 2020. The first Chinese patients that surfaced in Wuhan certainly did. The first documented cases in China were in late November/early December 2019. Scientists can "track" the origins of viruses by sequencing their genetic material. Over time, viruses accumulate mutations that make them identifiable. This New York Times article explains where some of the earlier US cases came from.
This website shows the Genomic epidemiology of the novel coronavirus – Global subsampling.
2. 5G spreads Covid-19
Covid-19 is not spread by 5G smart phone towers. From what we know about radiation, 5G radiation is as safe as 4G radiation. And 4G is just as safe as the microwave in your home. A virus, any virus, can't be spread by mobile phone towers because viruses can infect living things.
"Mobile phones use radio wave frequencies to transmit. If you remember your HS physics, electromagnetic waves include visible light, radio and X-rays. Radio waves carry less energy and are long-forms, X-rays much more energy and shorter. The latter is called ionizing radiation and are dangerous. The milli-and microwaves are safe, except for the generation of heat (which is how microwaves heat up food).
So, 5G has a little more energy than 4G but has orders of magnitude less energy/harm than visible light. Read more HERE. Anyway, despite the ongoing fears about 5G, there is certainly no link between the new mobile phone spectrum and the coronavirus.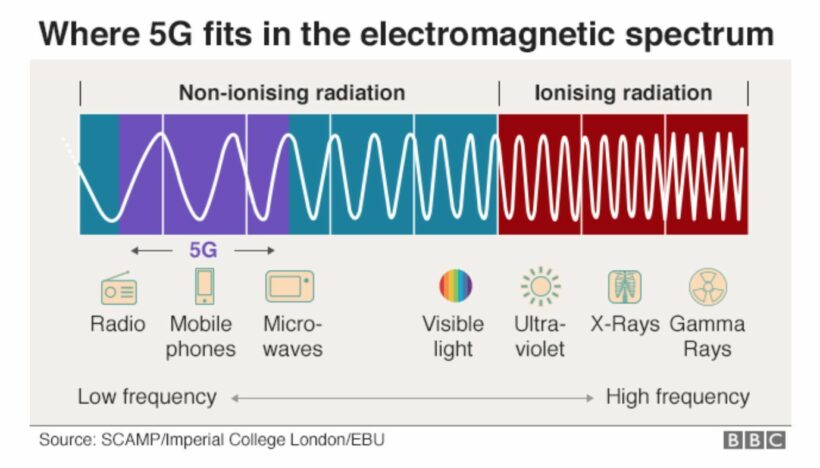 3. Covid-19 is man-made… in a Chinese lab
Covid19 is not man-made, in a Chinese lab or any other laboratory. Scientists can compare the sequence of the new virus with other known viruses and determine how similar it is. The most similar virus is a coronavirus found in bats and the differences are due to mutations that occur through natural evolution, rather than some man-made artificial sequence. There are literally billions of viruses, all with different hosts and life-cycles. Some mutations allow those viruses to jump into new hosts.
The clearest picture so far is that SARS-COV-2 (Covid-19) originated from bats and maybe an intermediate host. The most likely scenario is that this jump from an intermediate host happened in the wild animal market in Wuhan.
There are plenty of insinuations that a Chinese lab working on bat coronaviruses may have either intentionally or unintentionally allowed the virus "escape". There is no scientific analysis that makes this claim credible at this stage. There is also well-documented precedent for coronaviruses that jump hosts and into humans – SARS and MERS for example. Indeed, scientists had publicly warned that this would be one of the most probable causes for an international virus outbreak. More information HERE.
4. Covid-19 is not the seasonal flu!
Hopefully the available numbers and research up to date has adequately demonstrated that Covid-19 and the seasonal flu are two very different strains of virus. Here's data of the number of deaths caused by Covid-19 and other diseases on April 4, 2020 in New York, just as an example.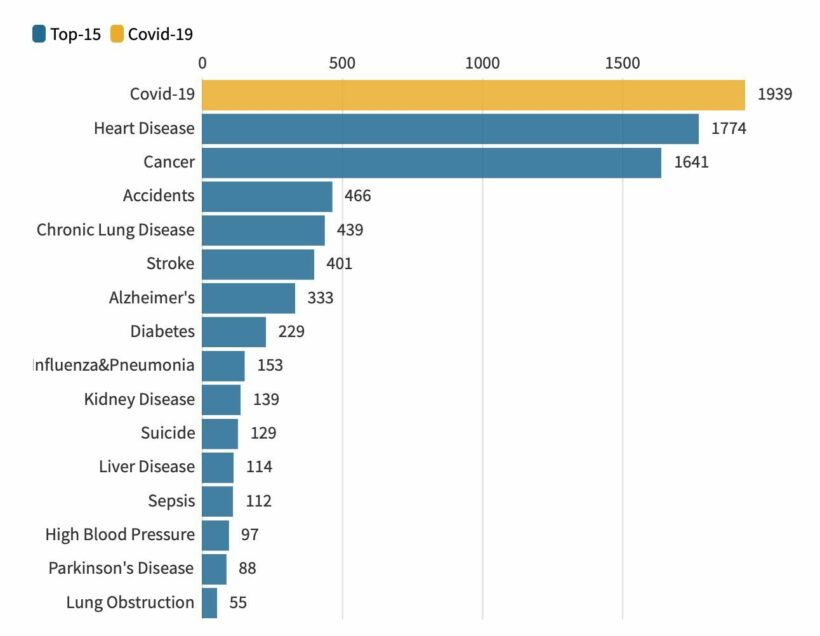 5. Bogeyman Bill Gates
Bill Gates doesn't want to kill people with whatever vaccine his research companies are working on. Nor has he patented the novel coronavirus. And he didn't know about the virus before the Chinese. Heck, the Chinese didn't know about the virus before the Chinese!
The world's richest individual walked away from his day-today management of Microsoft to devote his time to a foundation that is dedicated to public health. Bill Gates won't profit from a new vaccine – none exists at this stage. Bill Gates is not a Bond villain trying to take over the world. Or at least there's no evidence, wither from him or anyone else that any of these assertions are correct.
6. Dodgy data
The published daily data pages and scientific modelling are not deliberately misleading people. There was nothing was known Covid-19 prior to Dec 2019, that's why it's 'novel'.
It was quickly established that it was similar to the known coronaviruses SARS and MERS, but nothing in the early stages about infection rates or mortality. Modelling simply helps scientists provide more accurate 'guesses' and provide authorities with valuable trends and guidance on which to base their decisions.
Scientists are still figuring out which treatments and measures can best control the spread of Covid-19. There's no documented conspiracy by scientists to "control the numbers", and evidence to suggest there is. Some governments, on the other hand, could be producing their own propaganda on how they are dealing with their local outbreaks.
7. Herd immunity is the answer, not vaccines.
Anti-vaxxers are now claiming that 'herd immunity' is better than having a vaccine. Vaccines actually function by accelerating herd immunity. Herd immunity is when enough people have recovered from the virus to then be immune and cannot reinfect other people or get sick.
At this stage there's still a lot of uncertainty of how well or how long people recovering from Covid-19 may be immune. Ultimately the only way to control the pandemic is through herd immunity. The problem is, natural herd immunity will need at least 70% of the total population to be immune.
If this was achieved by just allowing Covid-19 to spread without any intervention or restrictions, tens of millions of people would die across the globe in the next few years. Viable vaccines accelerate herd immunity without killing people by inducing antibody production that can kill the virus, the same kind of antibody response people achieve after recovering from an infection .
8. Covid-19 is killed by bleach, sunlight, UV light
Sitting on a surface and exposed to any of these, yes. Left on a surface outside a human host, the virus would die eventually anyway. But active application of any of these to a human body? No. Indeed, in the wrong concentrations, all three will kill humans.
9. Covid-19 Can't Survive In Warm Weather
It is clear now that the Covid-19 virus can survive and be spread in any kind of climate.
10. Cold Weather Kills the COVID-19 Virus
According to all reports, there is no evidence that being exposed to cold temperatures kills the virus either.
Keep in contact with The Thaiger by following our Facebook page.
Never miss out on future posts by following The Thaiger.


Find more SE Asian News courtesy of The Thaiger.

Broke? Find employment in Southeast Asia with JobCute Thailand. Rich? Invest in real estate across Asia with FazWaz Property Group. Even book medical procedures worldwide with MyMediTravel, all powered by DB Ventures.

Government in control of Mor Chana app, says user data will be kept private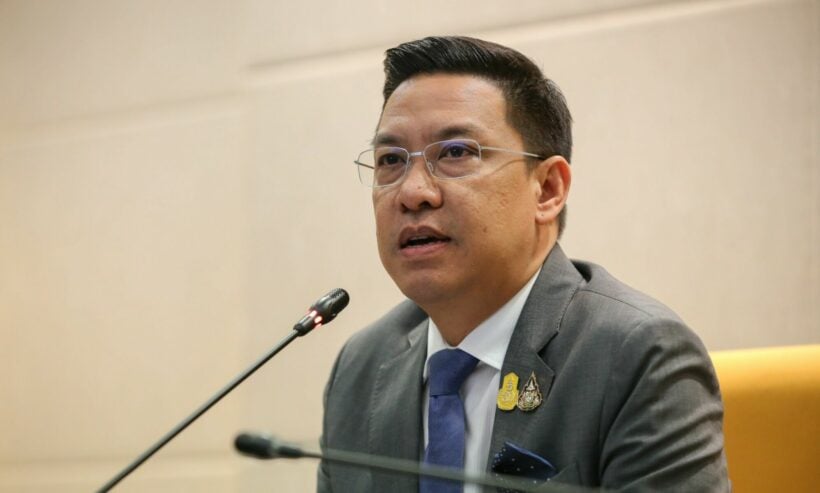 The Thai government is taking full control of the Mor Chana application, which is used to trace Covid-19 infections and alert users if they are in a high risk area. The Digital Economy and Society Minister says the government will still be working closely with the app developers, adding that users can be assured that their data will be kept private.
The Mor Chana Volunteer Team, the app developer, made a post on their Facebook page saying the Mor Chana contact tracing application will be 100% under government management and control from now. The team will be responsible only for the open source programme development. The post has prompted public comments about the reason behind the application handover to the government.
Minister Buddhipongse Punnakanta says the government will take full responsibility for the application management and control measures, but the collaboration with the app developers will continue. The developer team's announcement is just to inform the public about the app.
He also says some app functions will be redesigned and adjusted to be more friendly to use and won't violate users' data privacy. Personal information such as users' names and mobile numbers for registration won't be required anymore.
SOURCE: Post Today
Keep in contact with The Thaiger by following our Facebook page.
Never miss out on future posts by following The Thaiger.
Visitors to Phuket from "highest risk" areas must show Covid-19 test results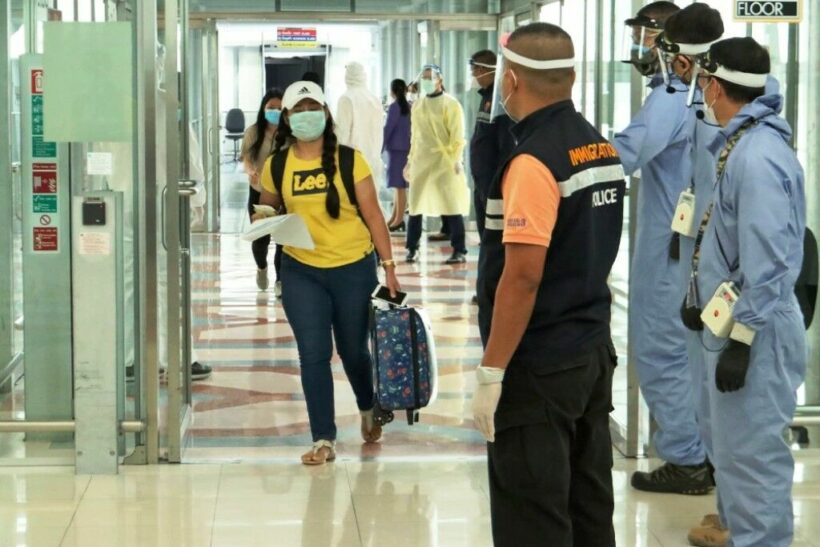 People arriving Phuket from the "highest risk" areas are required to take a swab test by the staff at emergency operation centres (EOC) or show the test result document endorsed by the EOC staff made within 72 hours of their arrival. The revised order is effective from now until January 31, according to the Phuket Governor.
Those people who are on a brief business trip to Phuket need to show certificates from their employers describing the reason and necessity of their trips. If they want to leave their accommodations, they have to make a request to the EOC and clearly explain the reason as well as the time and destination. Visitors are also asked to avoid going to the community areas to avoid crowded gatherings.
It is noted that the revised order by the governor has not been officially promoted by the Phuket office of the Public Relations Department. However, all visitors are still asked to register online via the Mor Chana contact tracing application and via www.gophuget.com according to the order re-issued on Friday.
SOURCE: Phuket News
Keep in contact with The Thaiger by following our Facebook page.
Never miss out on future posts by following The Thaiger.
High demand for health insurance due to Covid-19 worries, premiums expected to rise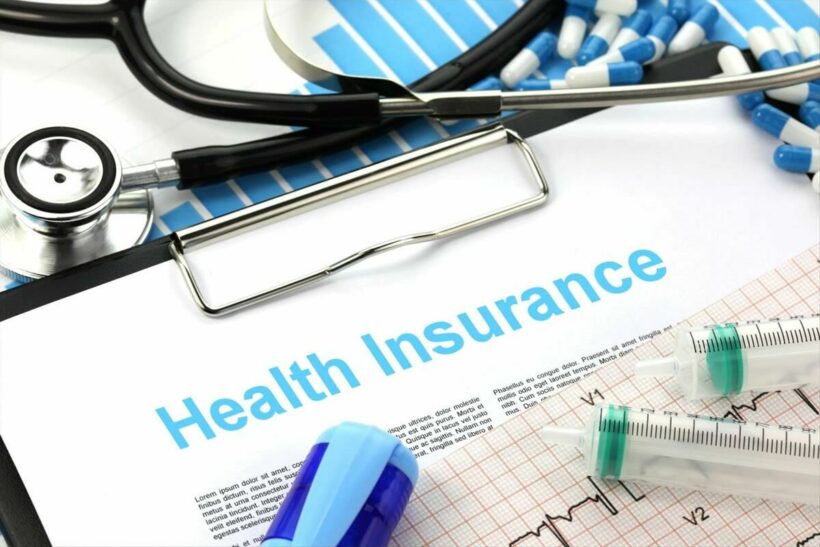 With the increasing demands for health insurance due to people's worries over Covid-19, health insurance premiums are expected to grow 1.59% this year, according to the Insurance Commission.
Commission secretary-general Suthipol Taweechaikarn says total premiums will see 101 billion baht revenues this year, an increase from 99 billion baht last year. He adds that the Covid-19 situation is a major factor in higher demand for health insurance policies as medical expenses are likely to increase every year.
Some insurance companies in Thailand have also found an increasing demand for health coverage policies among their customers, especially those with high purchasing power.
Deputy CEO of Tokio Marine Life Insurance Thailand says the company will offer annual premiums starting at 15,000 baht.
"The company aims to increase health insurance premiums to 50% this year from 40% last year."
Cigna Insurance CEO says the company will use digital technology for product and service development to meet customers' demands in the new normal lifestyle.
SOURCE: Nation Thailand
Keep in contact with The Thaiger by following our Facebook page.
Never miss out on future posts by following The Thaiger.