Highlight trận đấu MU vs Spurs: Cú đúp siêu sao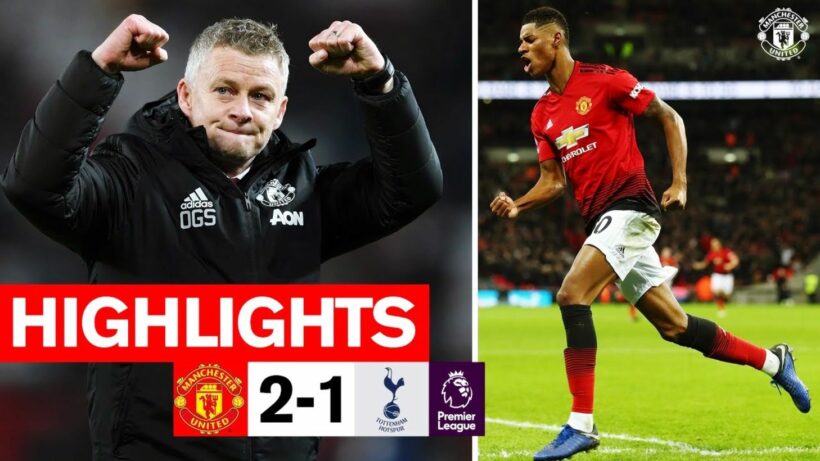 Ảnh: Youtube
(MU vs Tottenham vòng 15 Ngoại hạng Anh) Trong ngày trở lại Old Trafford, HLV Jose Mourinho đã được chứng kiến một trận cầu đầy hấp dẫn giữa những học trò mới và lứa học trò cũ của mình.
Video highlight trận đấu Manchester United vs Spurs vòng 15 Ngoại hạng Anh. Video: Youtube/Tottenham Hotspur.
MU đã có màn chào đón người thầy cũ Jose Mourinho bằng một chiến thắng oanh liệt trước các học trò mới của ông là Spurs trên sân Old Trafford. "Quỷ đỏ" nhập cuộc vô cùng khí thế và có phần lấn lướt Tottenham.
Quá nhanh quá nguy hiểm, ở phút thứ 6, tận dụng sai lầm của thủ thành đối phương, Marcus Rashford có pha lập công mở tỉ số cho Manchester United.
Có bàn thắng sớm, "Quỷ đỏ" chơi càng "điên". Rashford thực sự là ngôi sao sáng trong trận đấu này khi chỉ riêng cá nhân tiền đạo người Anh có ít nhất 2 lần nữa uy hiếp khung thành Spurs, chỉ tiếc là thủ môn và… xà ngang đã từ chối cho anh chàng ăn mừng.
Bỏ lỡ nhiều cơ hội chuyển hóa bàn thắng, thầy trò Solskjaer đã phải trả giá đắt. Từ pha hãm thành ở phút 39, Dele Alli xử lí đẳng cấp vượt qua Fred và Young trước khi hạ gục nốt De Gea, gỡ hòa 1 – 1 cho Spurs.
Chỉ vui mừng được chút thời gian ngắn ngủi còn lại của hiệp 1, thầy trò HLV Mourinho đã phải ngậm ngùi nhận thêm một trái đắng ngay khi hiệp 2 mới bắt đầu. Ở phút 49, Sissoko phạm lỗi với Rashford trong vòng cấm địa, tạo điều kiện để tiền đạo người Anh tỏa sáng, lập cú đúp cho "Quỷ đỏ" cũng như bản thân mình trên chấm 11m.
Khoảng thời gian còn lại, HLV Mourinho lần lượt tung Eriksen, Ndombele, Lo Celso vào sân nhằm tăng cường sức tấn công cho Tottenham. Chỉ tiếc là hàng thủ của MU quá vững vàng, khiến "Gà trống" có nỗ lực đến mấy cũng không "bay" qua được.
Kết thúc trận đấu gay cấn, đội quân của HLV Ole Gunnar Solskjaer đã có chiến thắng 2 – 1 chung cuộc, đánh bại Tottenham trong ngày tái ngộ Mourinho. Với chiến thắng này, "Quỷ đỏ" vươn lên vị trí thứ 6 trên BXH Premier League, đẩy Tottenham tụt xuống hạng 8.
Kết quả chung cuộc: MU 2 – 1 Tottenham (H1: 1 – 1)
Ghi bàn:
MU: Rashford (6′) (49′ pen)
Tottenham: Alli (39′)
MU: De Gea, Young, Maguire, Lindelof, Wan-Bissaka, Fred, McTominay, James, Lingard, Rashford, Greenwood
Tottenham: Gazzaniga, Aurier, Alderweireld, Sanchez, Vertonghen, Sissoko, Winks, Moura, Alli, Son, Kane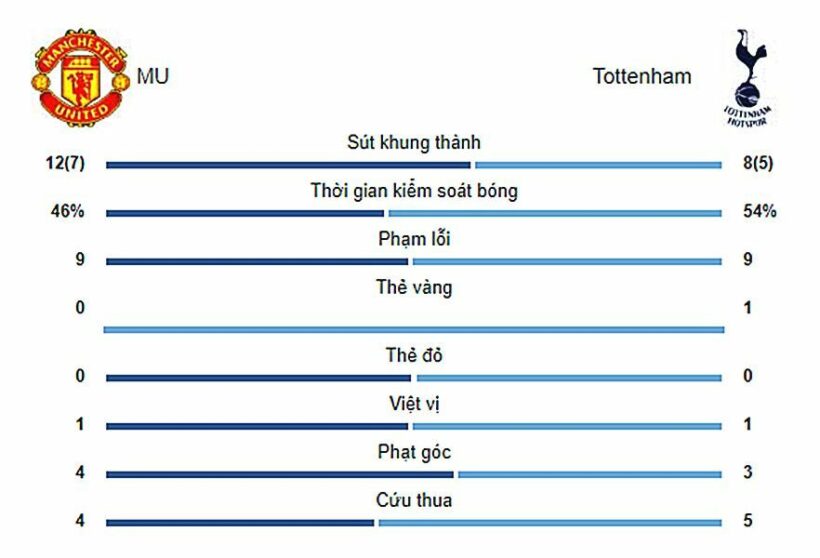 Nguồn: 24h
Việt Nam

Join the conversation and have your say on Thailand news published on The Thaiger.
Thaiger Talk is our new Thaiger Community where you can join the discussion on everything happening in Thailand right now.
Please note that articles are not posted to the forum instantly and can take up to 20 min before being visible. Click for more information and the Thaiger Talk Guidelines.