Barcelona đại thắng, Messi xô đổ kỷ lục của Ronaldo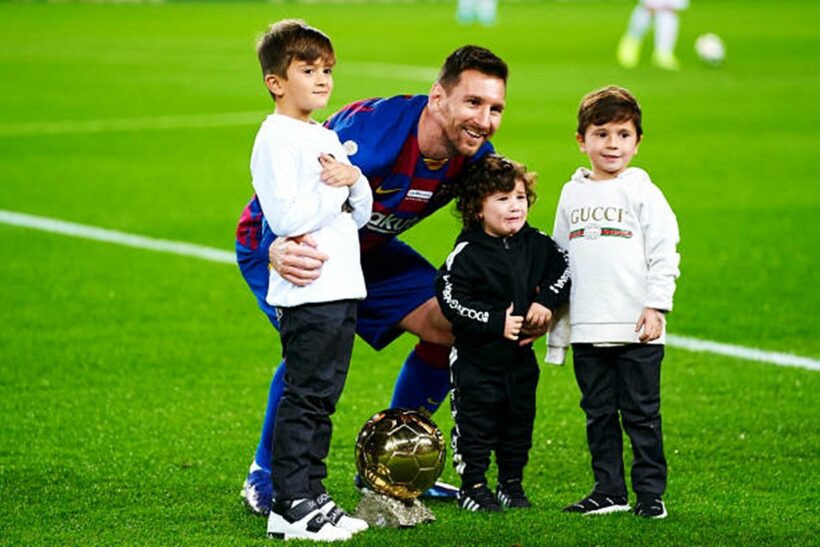 Ảnh: Thể thao 247
Siêu sao Messi vừa lập thêm cho mình một hat-trick mới trong trận thắng trước Mallorca, chính thức thiết lập một kỷ lục mới.
Vào rạng sáng 8/12, Barcelona đón tiếp Real Mallorca trên sân nhà trong trận đấu thuộc vòng 16 Giải Vô địch Quốc gia Tây Ban Nha. Với lợi thế sân nhà cùng sự chênh lệch năng lực quá lớn, gã khổng lồ xứ Catalan đã tạo ra một thế trận áp đảo trước đối thủ và dễ dàng giành chiến thắng lẫy lừng 5 – 2 chung cuộc.
Vẫn chưa hết hot sau việc nhận Quả bóng Vàng thứ 6 trong sự nghiệp, Lionel Messi lại tiếp tục là tâm điểm của sự chú ý. Trong trận đấu với Mallorca, M10 liên tục dồn ép hàng thủ đội khách, một mình anh ghi tới 3 bàn thắng – lập cú hat-trick mới cho riêng mình. El Pulga đã chứng minh cho thế giới thấy rằng việc vượt mặt Ronaldo và Van Dijk để nhận Quả bóng Vàng 2019 là hoàn toàn xứng đáng, M10 vả cái vả thật mạnh vào mặt antifans bằng thành tích trên sân cỏ.
Dù đã bước sang tuổi 32, đội trưởng Barca và ĐT Argentina liên tục đóng vai trò đầu tàu dẫn dắt đội chủ sân Camp Nou vượt qua cơn khủng hoảng ở mùa giải hiện tại.
Với cú hat-trick vừa có được, Lionel Messi cũng thiết lập một kỷ lục mới. Anh chính thức vượt mặt Cristiano Ronaldo và trở thành cầu thủ lập được số hat-trick nhiều nhất lịch sử xứ sở bò tót (35 lần so với 34 lần của Ronaldo).
Ngoài ra, Messi còn trở thành cầu thủ duy nhất trong 5 giải đấu hàng đầu châu Âu ghi được trên 10 bàn thắng trong vòng 14 mùa giải trở lại đây.
Có lẽ, sẽ rất khó cho những đàn em sau này của Messi phá được những kỷ lục của anh, thậm chí với phong độ hiện tại của El Pulga, những thành tích đó sẽ còn được nối dài.
Nguồn: Thể thao 247
Việt Nam

Join the conversation and have your say on Thailand news published on The Thaiger.
Thaiger Talk is our new Thaiger Community where you can join the discussion on everything happening in Thailand right now.
Please note that articles are not posted to the forum instantly and can take up to 20 min before being visible. Click for more information and the Thaiger Talk Guidelines.