Thaiger Radio News – Monday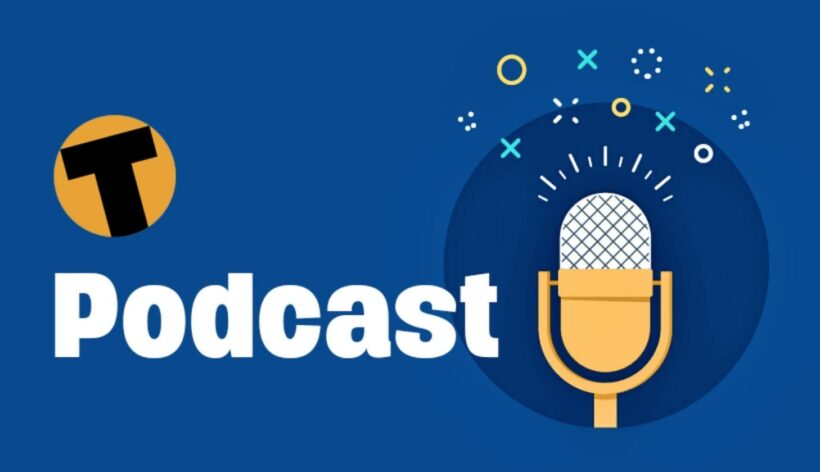 Canadian Embassy to help Thailand recruit English teachers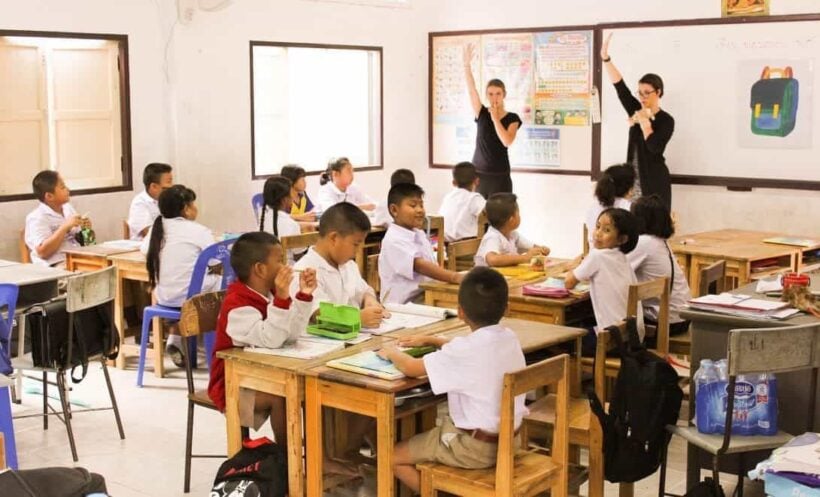 Thailand officials want more native speaking English teachers and plan to recruit more than 10,000 English teachers for 300 schools to improve English proficiency among Thai students. To help draw in potential teachers, the Education Ministry is teaming up with the Canadian Embassy in Thailand.
Teachers will be placed in schools once the pandemic has eased. Recruitment for the plan is expected to be completed by May, according to Education Minister Nataphol Teepsuwan. He says the Cabinet has approved an agreement between the ministry, embassy and the Thai-Canadian Chamber of Commerce for the recruitment plan.
The ministry plans to focus on teaching language in early levels of education because young students are at a suitable age for building communication skills, Nataphol says. Teachers will be either native English speakers or Thai teachers who hold an English degree, according to Nataphol.
Along with 10,000 English teachers, the Cabinet also plans to recruit 10,000 Chinese teachers. Teachers will also receive training.
SOURCE: Bangkok Post
Keep in contact with The Thaiger by following our Facebook page.
Never miss out on future posts by following The Thaiger.
Police officer arrested for allegedly stealing grenade launcher and other weapons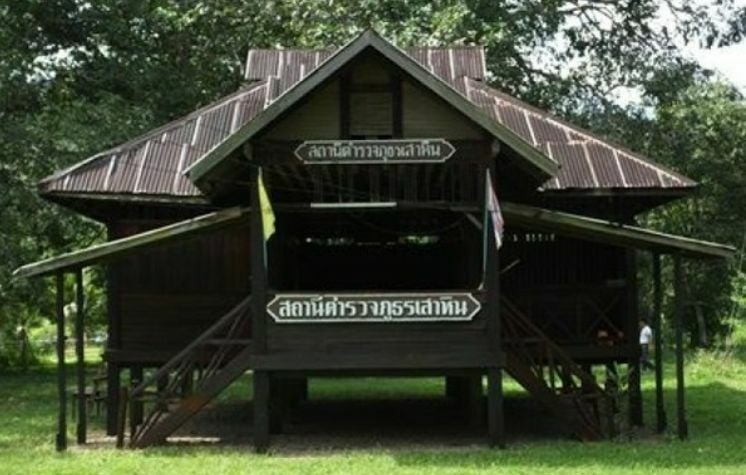 A police officer was arrested for allegedly stealing a M79 grenade launcher and other weapons from a police station armoury in Mae Hong Son, a province in Northern Thailand bordering Myanmar. Police say officer Santichai Luerat planned to sell the guns and ammunition to a buyer who would then sell the weapons to members of an ethnic minority across the border in Myanmar.
Sao Hin Police Station commissioner says he noticed a number of weapons were missing from the station's amoury – a M79 grenade launcher, 9 guns, 21 rifles and a flak jacket. A video recorder was also stolen, police say. Police have confiscated 4 of the stolen guns, 6 rifles and the flak jacket, but the rest of the weapons are still missing.
Santichai is an officer from the Kong Koi Police Station and lives near the Sao Hin station. Reports do not say what charges the officer faces or if he was transferred from his post. Police are still investigating and searching for the missing grenade launcher, guns and rifles.
SOURCE: Nation Thailand
Keep in contact with The Thaiger by following our Facebook page.
Never miss out on future posts by following The Thaiger.
Did the Covid-19 virus actually originate in Thailand? | VIDEO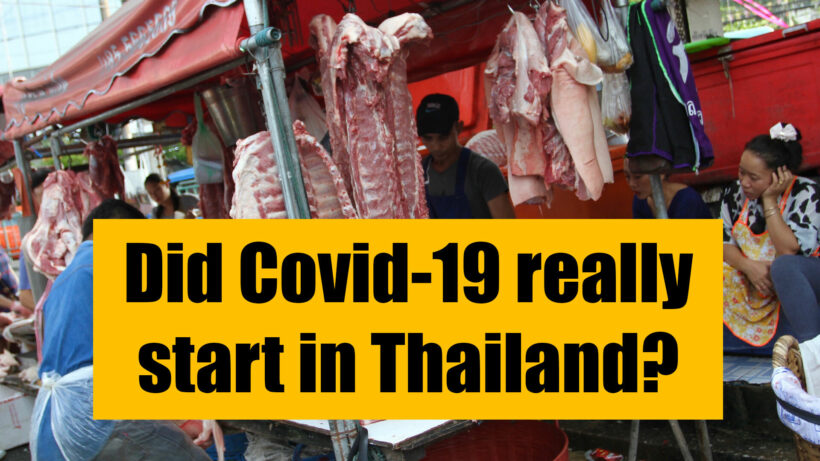 South East Asia was the source of Covid-19, not China. Even more specifically, it came from Thailand… from the famous Chatuchak market, or, as quoted correctly "a market LIKE Chatuchak".
That's the claims of a Danish epidemiologist Thea Kolsen Fischer, who was on a recent World Health Organisation fact-finding mission to Wuhan to examine the origins of the latest coronavirus pandemic. The claims were printed in Denmark's daily newspaper Politiken this week and have half left Thai officials flabbergasted.
The paper poses the question… was Chatuchak Market, or a similar were market in Bangkok like Chatuchak, indeed "the place that brought the coronavirus to Wuhan".
Chatuchak market, for those unfamiliar with the tourist trap north of the main Bangkok city centre, is a market for just about everything. It's also locally known as JJs. You can find cheap knock offs, souvenirs, hardware supplies, decor and lots and lots of animals, dead and alive.
Thailand's Department of Disease Control held a media conference yesterday to refute the claims, claiming that it regularly tests animals at the market. The spokesperson also responded to an earlier news article by Russia's Sputnik news agency suggesting that a similar strain of the novel coronavirus found in bats in Thailand appeared to resemble Sars-CoV-2… Covid-19.
Citing a new study published in Nature Communications, the Sputnik news agency claimed there are bats in Thailand with a virus, a coronavirus, that matches the one that causes Covid-19. Given the much-less-easy to remember code name RacCS203, the new virus was identified in the blood of five horseshoe bats that had been tested in an artificial cave at a wildlife sanctuary somewhere in eastern Thailand.
Researchers at Bangkok's Chulalongkorn University have also conducted genomic sequencing on the virus and reportedly found that the virus shares 91.5% of the genetic code of Sars-CoV-2.
Keep in contact with The Thaiger by following our Facebook page.
Never miss out on future posts by following The Thaiger.