Where do you live? Planet Earth or Planet Sloth?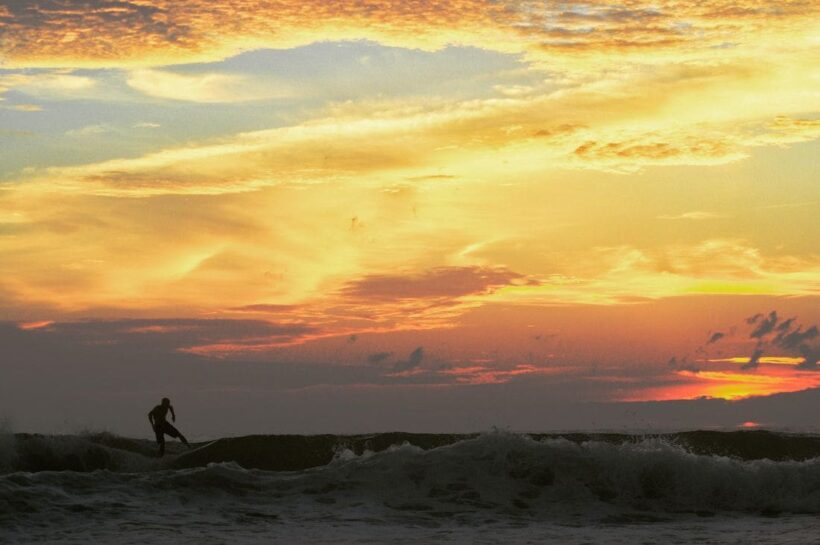 "Houston … we have a problem"
"What's going on up there?"
"Well Sir… we're just floating around… we want to sit down sir"
"Enjoy it up there, we've got enough to deal with down here, gravity is pulling everyone down"
Let's face facts.
Planet earth is suffering from The Sloth.
Remember in the movie SEVEN (SE7EN) – starring Brad Pitt & Morgan Freeman and the seven deadly sins. One of those sins was the sloth; Apathetic, lazy arses. ALA's for short.
Let's not beat about the bush – Slothville exists right here – right now. We have more deaths from lack of movement and laziness than ever before in the history of the world. ALA's are everywhere.
Every night we lie down for some 'well deserved' shut eye and after six to eight hours we wake up and sit on a toilet. Does anyone jump out of bed in the morning, drop their pants and squat down, ass to grass to squeeze one out? This is what we are designed to do. It's true. Go oogle for yourself.
And if you had to, could you functionally squat down deep enough for a daily bowel movement? How many of us could? Five percent?… I'm guessing that's a bit high to be honest. With more, 'functional trainers' around the globe than ever before, most of us still couldn't even poop if we wanted too.
After the morning toilet routine we aim to sit down again as quickly as possible. Preferably in a comfy chair to ingest bad food with even worse news. Who in their right mind wakes up with calisthenics on the dewy grass as the morning sun stretches into the horizon? Another five percent? … More like the same five percent! Again, I'm stretching it.
We push 'n' shove to get a seat on the commute and then sink into our favorite 'work' chairs to look at a screen all day and bemoan the fact we actually have to stand up to go the rest-room. Does anyone use a bath room located more than 500 m away; a quick 1 km round trip to, 'drop off the kids'? Anyone?
Lunch Time! Let's sit down and gorge until the tank is full and roll back to the 'work station' for an afternoon of shoulder pain, lethargy and mood swings. These signals get ignored as we get high on cheap chocolate and coffee, then convince ourselves upon arriving home that we deserve to flop down after a, 'hard days work' and put our feet up.
Some of us think that getting to the gym 3-4 x per week will make up for the other 164 hours per week of tardiness.
It won't. It can't. It doesn't.
Look at the research. Heart disease, diabetes, obesity all sky rocketing despite the most, 'gym memberships' in the history of sloth nation.
We are designed to move.
A lot.
A lot more than the majority think.
We have a serious problem on planet earth. Movement is little to non-existent & The Sloth is winning in the game of life and death.
Avoid being a sloth.
Join the 5%.

Hayden Rhodes
Linked In.
Master Performance Coach & International Wellness Speaker
Healthy Richuals on Facebook / Instagram


Are you considering a medical procedure abroad? With Thaiger Medical you can research hospitals and doctors, choose a destination in Thailand or abroad, and book an appointment today.

Read more headlines, reports & breaking news in Phuket. Or catch up on your Thailand news.
Some restrictions lifted for superyachts in the region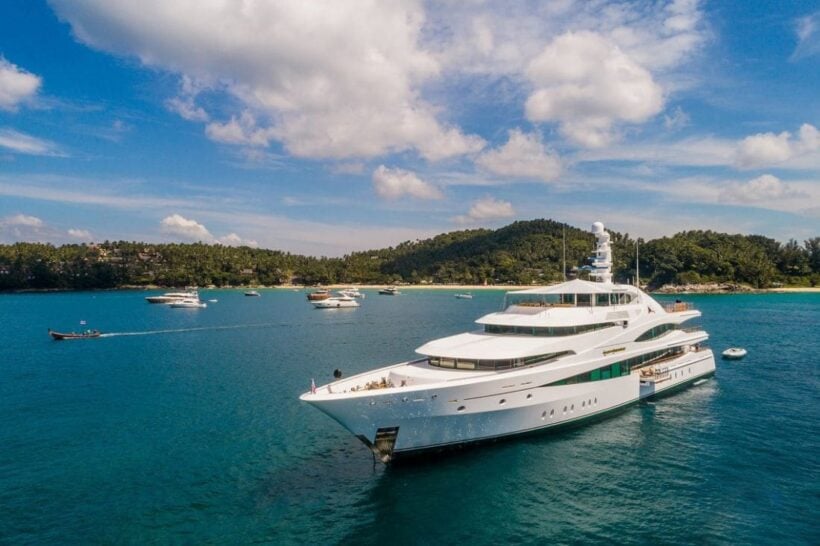 PHOTO: katarocks.com
Thailand is poised to ease rules on bareboat charters as well as introducing new measures to attract more luxury and super yachts into the region.
The new measures were laid out in a presentation called "Highlighting Strategies for Attracting Yachts and Improving Safety at Sea" held at the 2019 Thailand Yacht Show and Rendezvous in Phuket.
Gordon Fernandes, Asia Pacific Superyachts co-founder, outlined new measures to attract Superyachts in the meeting attended by officials from Thailand's Customs Department.
Representing Thailand's Customs Department, Kanchana Suwanicho, updated delegates on the rules applying for a temporary stay for yachts as well as outlining revisions for bareboat charter rules.
ttrweekly.com reports that, under the revisions, bareboat charters will not need to hire a Thai registered captain and engineer to be present on board vessels for the sailing duration.
"Out-dated rules are being reviewed, but due to recent boating tragedies involving foreign tourists authorities are concerned about potential safety lapses."
Stating that Thailand wants to continue being the 'Yachting Hub for Asia' Kanchana said bareboat charters would not be required to hire a Thai captain and engineer, but the charterer would be required to show they had qualified personnel to assume full responsibility.
The Revenue department confirmed it was actively working to resolve a stumbling block linked to Superyacht charter licences.
"Once this stumbling block has been removed foreign flagged yachts, over 30 metres long, will be allowed to legally charter in Thailand. This will be a major boom for the industry both in Phuket and across the region."
The easing of restrictions for superyachts coming to the region has been a major issue of the founder of the Thailand Yacht Show and Singapore Yacht Show, Andy Treadwell.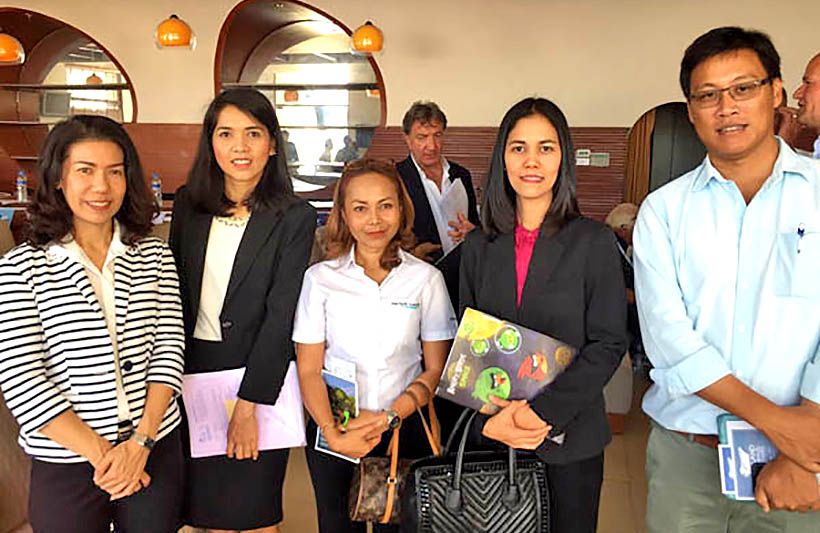 Attendees of the "Highlighting Strategies for Attracting Yachts and Improving Safety at Sea"
PHOTO: ttrweekly.com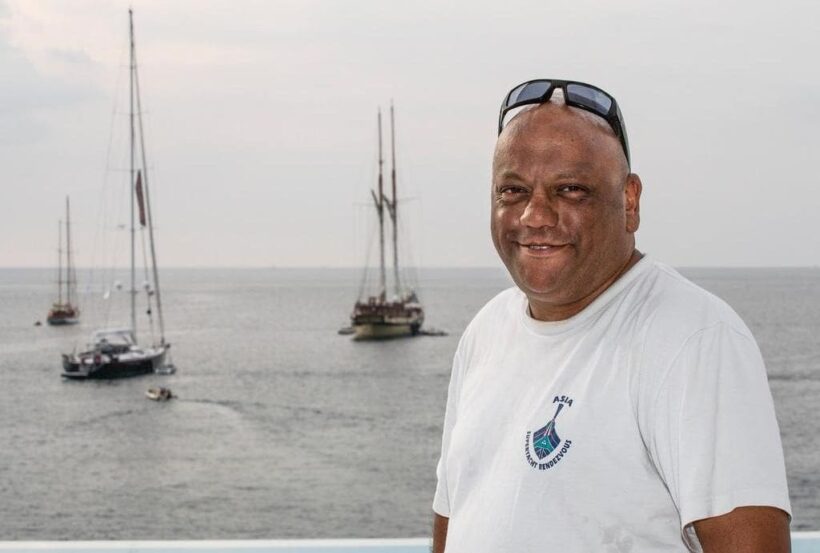 Gordon Fernandes, Asia Pacific Superyachts co-founder – PHOTO: Guy Nowell
Suspect hands himself in to police, denies charges in Saphan Hin shooting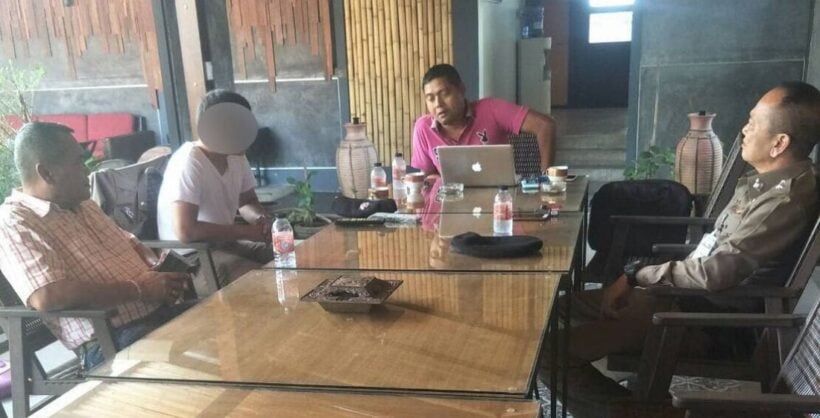 A suspect has handed himself in to police after an arrest warrant was issued over a Saphan Hin shooting last week. The suspect is denying the charges.
A Thai man was shot dead near Saphan Hin in eastern Phuket last week. An arrest warrant was issued for the suspect shortly after as police went hunting for the suspect identified by witnesses.
Read more about the shooting HERE.
Wichit Police Chief Col Nikorn Somsuk says, "The suspect is 23 year old Jakkrit Sangsaard. Yesterday he presented himself to police for the shooting and carrying gun in public changes. He has denied the charges and been bailed."
"At this stage we believe that the suspect and the dead man, Teerasak, had a previous conflict.. Teerasak stopped his motorbike and tried to fire a shot at the suspect but the gun misfired. The suspect then shot back. We are continuing our investigation."
Legal action taken against people who removed beer cans from beer truck accident scene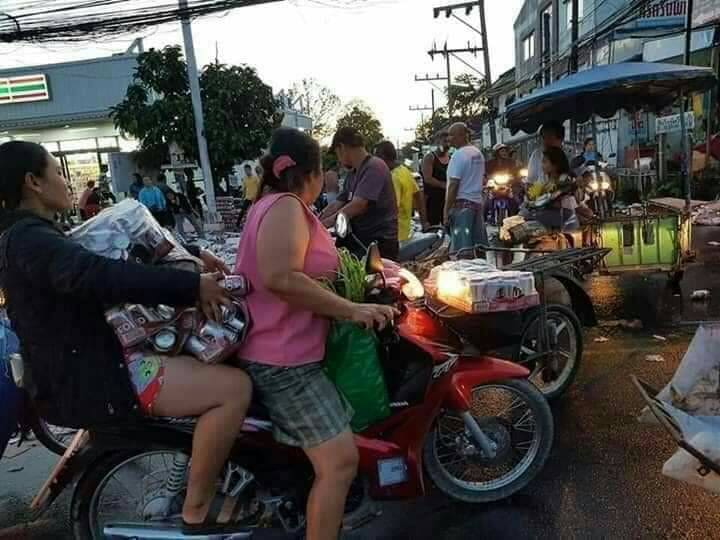 PHOTOS / VIDEO:  Thanakrit Asulyakul / Mana Sombat / Kanlaya Singkangrang / Kritsada Mueanhawong
Legal action has already been taken against four people who 'removed' beer cans after a truck carrying boxes of beer cans overturned in Phuket on January 11.
A logistic company representative has filed a report with police after more than 80,000 beer cans, valued at more than two million baht, mysteriously "vanished" after the truck overturned in Rassada.
Read more about the incident outside a Rassada 7/11 HERE.
The Phuket City Police Chief Col Sompong Thiparpakun says, "Four people have now been arrested. They have admitted that they saw other people taking beer cans, so they did too. They say they have consumed the contents of all beer cans. "
"If evidence can be provided that other people took these beer cans and sold them, legal action will be taken against them too."
"It was illegal to remove these items from the crash scene."