Thai Airways to end its Samui flights this September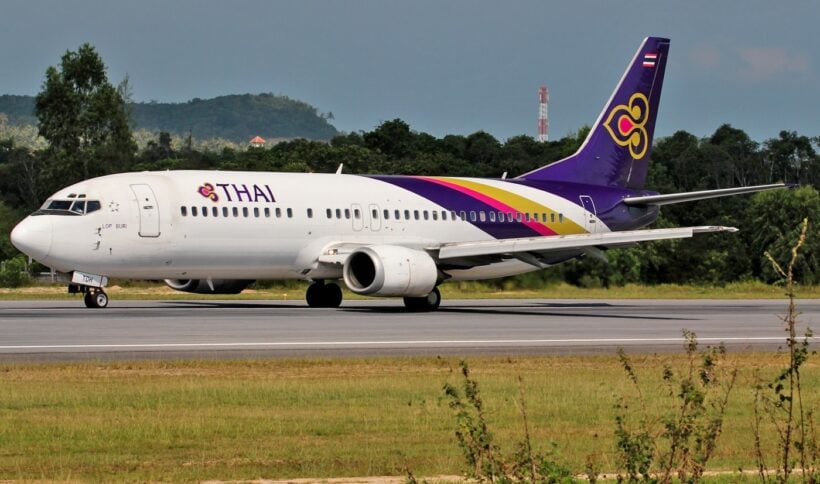 PHOTO: planespotters.net
Thai Airways is scrapping its Bangkok-Samui flights from September this year. The airline's been flying Bangkok to Samui, return, twice a day in a Boeing 737 carrying up to 149 passengers.
It negotiated a contract with Bangkok Airways to fly the two flights into Koh Samui, which built and manages the island's airport since 2008.
At the time, the national airline said it would be convenient for travellers flying though Bangkok on Thai Airways to to transfer to a TG flight to the island, booking through the one airline.
It was also considered a breakthrough at the time ending a monopoly on the Bangkok-Samui flight sector. Bangkok Airways dominates the route offering around 19 flights daily each way.
Thai Airways are justifying cancelling the service this September following the signing of a codeshare agreement with Bangkok Airways last year. The airline can ticket its European or Asian passengers through to Samui using any of the Bangkok Airways daily flights at agreed fares that are competitive for TG to resell.
The monopoly for Bangkok Airways means that flights cost up to more than double for similar distance routes around the region.
Samui Island's airport was developed as the first privately owned airport, but faced constant criticism from hoteliers on the island who claimed Bangkok Airways made it difficult for competitors to serve the island.
At one point the government threatened to build a second airport on the island, but land appropriation costs were too high. However, the tactic did result in THAI gaining landing rights for two flights daily.
According to Airlineroute's timetable information, Thai Airways will end its TG281 service that departs Bangkok at 0745 and TG 287 that departs Bangkok at 1530 on 2 September.

Goodbye e-commerce, hello 'new retail'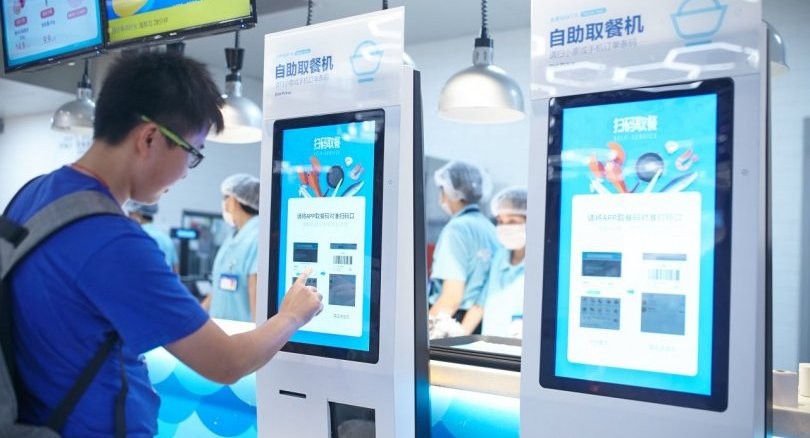 PHOTOS: Alibaba Group
Our lifestyles are quickly evolving as the digital age kills off the 'old' and the 'new' inexorably creeps in to our daily life. Goodby Kodak and Polaroid – hello smartphone cameras and Facebook. Goodbye newspapers – hello instant news websites, blogs and live-streaming.
The same is happening to retail as the shopfront moves to websites and screens around the world, shopping centres re-invent their approach to shoppers. We've heard of 'new media' – welcome now to 'new retail'. E-commerce is already outmoded.
China's Alibaba Group has launched what it calls the age of "New Retail", which the online giant says will replace today's "e-commerce".  New Retail will see the distinction between online and offline retail businesses soon disappear, the Chinese conglomerate said. The company is testing the new model at Hema, one of its New Retail brands, in Hangzhou, Shanghai, Beijing and other large Chinese cities.
At Hema, a premium-quality supermarket front with a wide range of home delivery services, consumers living within a 3 kilometre radius can get home delivery of fresh food items, fruit (including Thai durians), vegetables and other daily necessities within 30 minutes of placing an order.
The service is part of a so-called 3-in-1 retail experience that covers tech-driven online delivery, in-store purchases and in-store consumption.
Big data and cloud computing are among the key infrastructures supporting the use of artificial intelligence where both online and offline platforms converge through mobile and enterprise technology. For example, consumers can visit the Hema intelligent supermarket when they wish, or may prefer to stay home on a rainy day and order anything, including fresh seafood like king crabs imported from Alaska, have them cooked in a preferred style and home-delivered.
The price of imported seafood in this instance is competitive largely because of Alibaba's global reach for imported products, which are bought directly from suppliers without layers of middlemen.
At present, more than 50 Hema branches are operational in China where mobile payment is a key driver of the Chinese digital economy that has been expanding rapidly into foreign markets, such as Thailand.
Alipay, part of Alibaba Group's Ant Financial, is helping to turn China into a cashless society as mobile phones and apps become the predominant payment platform.
In Thailand, Alipay's merchant network now covers hundreds of thousands of locations across the country, especially in tourist areas, as a huge number of the nearly 10 million Chinese visitors to Thailand each year use such a payment platform.
In addition, Ant Financial and Thailand's CP Group have jointly launched the TrueMoney Wallet to provide payment and other financial services using technology to promote a cashless society here.
For e-commerce customers, Lazada, also majority-owned by Alibaba Group, is currently the front-runner in the Thai market.
On a global scale, Alibaba is the world's largest e-commerce retailer in terms of gross merchandise value with 552 million active consumers, as of March this year, mainly on its giant Taobao and Tmall platforms for Chinese consumers.
The group's eco-system encompasses retail commerce, consumer service, wholesale commerce, digital media and entertainment as well as new innovative initiatives supported by logistic, payment, financial and cloud computing services.
James Xu, deputy chief representative of Alibaba Group's Thailand market, said the group had already signed four MoUs with the Thai government to implement a wide range of collaborative programmes.
The group's eco-system will be used to help leverage the Thailand 4.0 initiative with a focus on the Eastern Economic Corridor. In addition, Alibaba will help develop Thai small and medium enterprises (SMEs), farmers and financial services.
In the tourism sector, Fliggy, Alibaba's online travel service platform, is working with Alipay and Thai tourism authorities to attract a new generation of Chinese tourists to Thailand and offer them a cashless travel experience.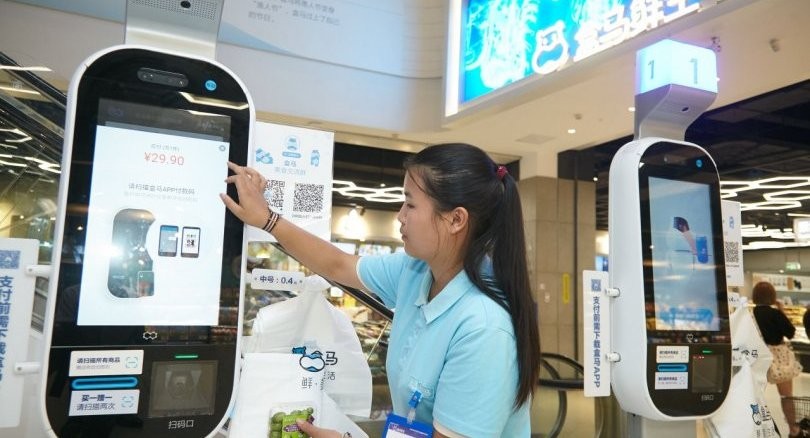 SOURCE: The Nation Weekend
The mystery of Myanmar's missing airlines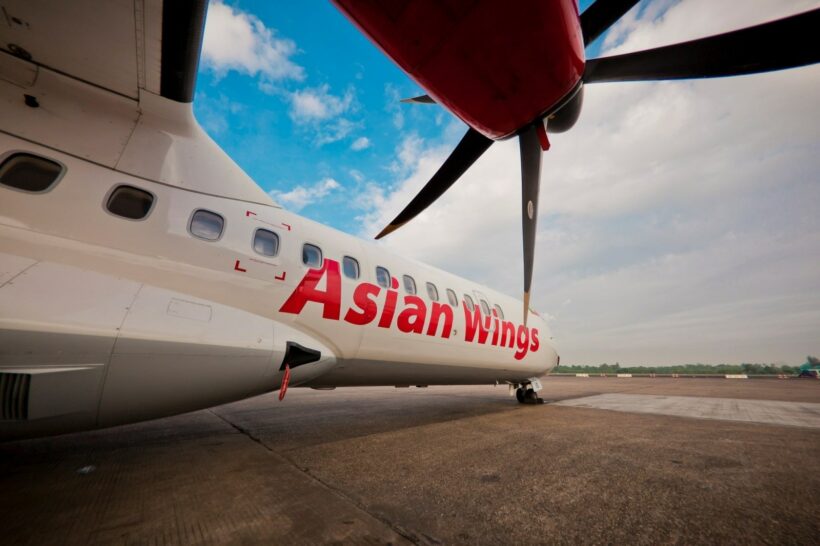 PHOTO: Asian Wings Airways
Any trip on a local airline usually means planes either full or mostly full. But some of Myanmar's smaller local airlines have been struggling through this year's wet season along with a drop in tourism to the country of around 6% for the past 12 months.
At least three airlines appear to have thrown in the towel suspending services without explanation or advance notice. Local newspapers in Myanmar claimed Asian Wings Airways, Apex Airlines and FMI Air have suspended services since July.
Sources claim they were crippled by the country's high fuel cost and a decline in passenger demand during the monsoon season.
Myanmar has around 11 airlines registered for commercial operations with a nation-wide fleet of 60 aircraft.
Asian Wings Airways, one of the airlines identified in local media reports as having scotched services struck back saying it was still operating.
"It is not true that our airline returned its AOC. We are still running our flights," public relations Manager Yin Myo told Eleven Myanmar.
However, Asian Wings Airways' website has been stripped of all content, although the various homepage tabs remain. Even the contact section of the website is empty and the booking engine returns the message "no flights available."
If it is still flying, as its PR director claims, it is not picking up any bookings from its website.
Eleven Myanmar quoted the Department of Civil Aviation deputy director general, Ye Htut Aung saying: "It is true that Air Bagan and Apex Air have returned their air operator's certificates (AOC). The rest have not turned them in yet."
FMI Air suspended all of its services on July 20 after six years operating domestic flights.
A company spokesperson confirmed the decision claiming it was due to unrelenting and unrealistic cost pressures on Myanmar's domestic aviation industry.
Apex Airlines was also identified by local media and the DCA for suspending all of its services, but the airline's website offers a glimmer of hope as its booking engine continues to function although it returns the message "no available flights". Website content has not been scrubbed, but it omits to say why passengers cannot locate any bookable flights.
To complete the picture Air Mandalay is still operating services, although a check of its website showed that it was not taking bookings for flights from Yangon to Tachilek and Myitkyina in August.
Myanmar National Airlines, the country's national carrier, launched a new service linking Yangon and Phuket in March and within two months dropped the service claiming traffic was insufficient. It hopes to reinstate the twice-weekly service this October.
The problems reflect the state of aviation in Myanmar where there are far too many airlines to serve a market of 3 million domestic passengers and no more than 400,000 foreign tourists.
Domestic airfares are among the most expensive in the region blamed mainly on high fuel costs and government taxes.
SOURCE: ttrweekly.com
Former Thai actor arrested over Bitcoin scam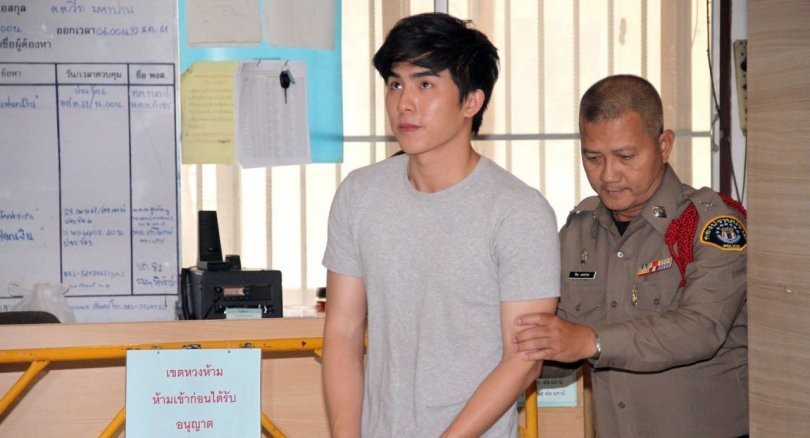 A once-popular actor has been charged with convincing foreigners to transfer to him more than 5,500 bitcoins as an investment.
(5,500 Bitcoin are worth around 210,000 baht or US$6,300 each as of today)
Police picked up 27 year old Jiratphisit Jarawitchit today at midday at a shopping mall in Bangkok's Chatuchak district.
The Criminal Court issued arrest warrants for him and six alleged accomplices on July 26. Jiraphisit was being detained at Crime Suppression Division headquarters pending further interrogation.
Police said he and the others got foreign investors to transfer them 5,564 bitcoins to invest in a cryptocurrency called 'dragon coin' and buy shares in other firms, including X-Pay Software, NX Chain Inc and DNA 2002.
But the investors did not receive the promised yields and were never invited to attend shareholder meetings. Suspecting they'd been deceived, they filed complaints with the CSD.
SOTRY: The Nation