Thai Airways to end its Samui flights this September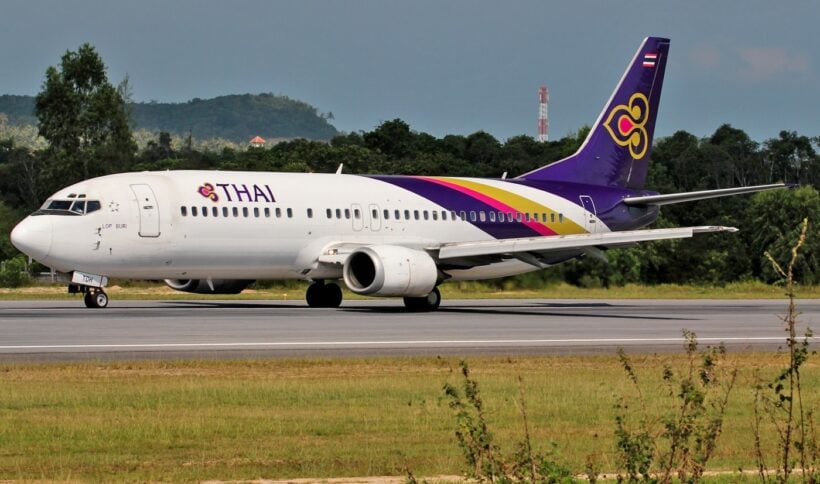 PHOTO: planespotters.net
Thai Airways is scrapping its Bangkok-Samui flights from September this year. The airline's been flying Bangkok to Samui, return, twice a day in a Boeing 737 carrying up to 149 passengers.
It negotiated a contract with Bangkok Airways to fly the two flights into Koh Samui, which built and manages the island's airport since 2008.
At the time, the national airline said it would be convenient for travellers flying though Bangkok on Thai Airways to to transfer to a TG flight to the island, booking through the one airline.
It was also considered a breakthrough at the time ending a monopoly on the Bangkok-Samui flight sector. Bangkok Airways dominates the route offering around 19 flights daily each way.
Thai Airways are justifying cancelling the service this September following the signing of a codeshare agreement with Bangkok Airways last year. The airline can ticket its European or Asian passengers through to Samui using any of the Bangkok Airways daily flights at agreed fares that are competitive for TG to resell.
The monopoly for Bangkok Airways means that flights cost up to more than double for similar distance routes around the region.
Samui Island's airport was developed as the first privately owned airport, but faced constant criticism from hoteliers on the island who claimed Bangkok Airways made it difficult for competitors to serve the island.
At one point the government threatened to build a second airport on the island, but land appropriation costs were too high. However, the tactic did result in THAI gaining landing rights for two flights daily.
According to Airlineroute's timetable information, Thai Airways will end its TG281 service that departs Bangkok at 0745 and TG 287 that departs Bangkok at 1530 on 2 September.
- The Thaiger
BMW eyes bright future for electric cars in Thailand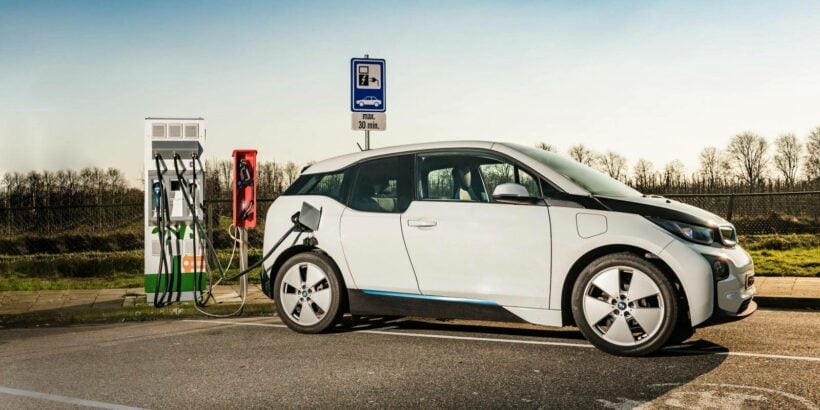 That growth makes Thailand number three in the world in terms of market acceptance of PHEVs, according to Krisda Utamote, BMW Group Thailand's director of corporate communications.
Christian Wiedmann, president of BMW Thailand, says the German carmaker would continue churning out new electric vehicle models due to confidence in its global market expansion, with Thailand included.
"In Thailand, BMW is expanding the market for plug-in hybrid electric vehicles (PHEVs) over the past three years. Sales have increased 44 per cent per year," Wiedmann said recently at the BMW head office in Munich.
Wiedmann told Thai media the focus for BMW Thailand would now be on selling PHEVs, which had seen a rapid market growth worldwide. At this point, BMW will not import battery electric vehicles [BEVs] for sale in Thailand as it is still trying to determine the local demand and consumer response to fully electric cars, said Wiedmann.
Unlike PHEVs, that also can run on petrol, BEVs are powered entirely by electricity and have no engine or fuel tank. Wiedmann said that like their counterparts elsewhere in the world, Thai motorists have concerns regarding fully electric cars.
"We will see if there is a market for BEVs in Thailand," he added.

Christian Wiedmann, president of BMW Group Thailand. PHOTO: PTT/Kampon Termkijanan
Many motorists are worried that they may run out of power while driving a fully electric car for a long distance. Charging stations are not yet widely available like petrol stations, particularly in the provinces or rural areas. However, thanks to improved battery technology, newer models of BEVs can run a longer distance for each charge, up to 250-300 kilometres for the BMW i3, which has a "range extender" to generate more power to the battery.
The compact i3 model is popular in Europe and the US. But BMW has no plans to officially market it in Thailand anytime soon, according to Krisda. He added that certain Thai agencies imported i3 cars mainly for research purposes.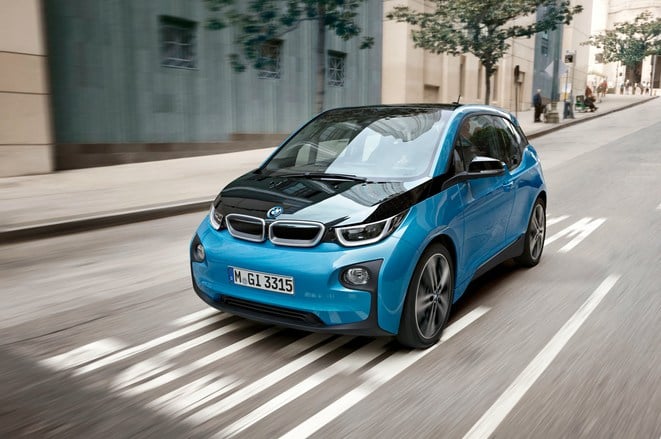 Fully electric cars are more suited to smaller countries in Europe, while motorists in countries with larger areas and longer distances like the US may prefer plug-in hybrid vehicles, said a BMW expert who asked not to be named.
BMW offers charging services for EVs through its subsidiary ChargeNow, which has more than 100,000 charging stations the world over.
In Thailand, ChargeNow offers charging services to electric vehicles of all makes registered with its website, and not just BMW's EVs, Krisda said. It plans to build 50 public charging stations at BMW dealerships and partnership locations by the end of this year.
Another partner in the charging services, GLT Green (Thailand) Co Ltd, which specialises in EV charging technology, has set up 73 charging outlets throughout Thailand and is adding another 47 outlets by mid-2018, according to the company's business development manager Chayaphol Leeraphante. Altogether, GLT Green plans to set up as many as 160 charging outlets this year, he said.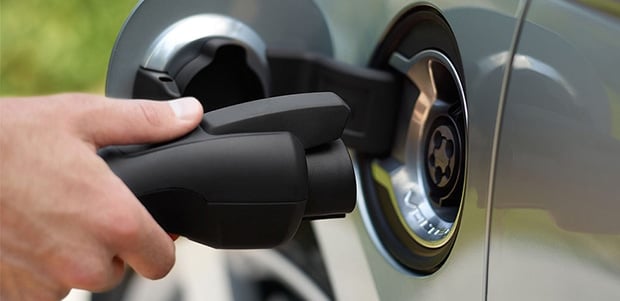 ORIGINAL STORY: The Nation
Property report tips Phuket property boom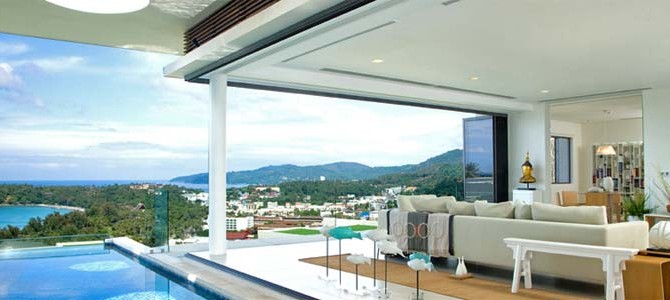 According to Knight Frank Thailand's research, the Phuket condo market is expected to perform better in line with the brighter economic situation and the growing population of the island.
Increasing supply and higher selling prices will be the key drivers, while demand is forecast to improve slightly. The number of launches in Phuket is predicted to increase and Thai developers as well as joint venture developments will be key players in the market.
According to research, demand across the market will continue to be driven by international homebuyers, investors and expatriates, especially those from China, Russia and Australia.
"Besides, the expectation to see a larger portion of buyers from South Korea. Average asking prices per sqm are anticipated to rise in all areas, while increasing demand for luxury condominiums may see prices approaching a new high in 2018, especially properties by the sea," the report from Knight Frank said.
It said one factor that is expected to significantly help boost the property market in Phuket is the Smart City project that aims to develop the province and to set the city up as a hub for the digital industry.
The project is due to be completed in 2020.
More about DEPA and the Smart City HERE.
Search for over 7,000 Phuket properties HERE.
10 good news stats from today's economic forecast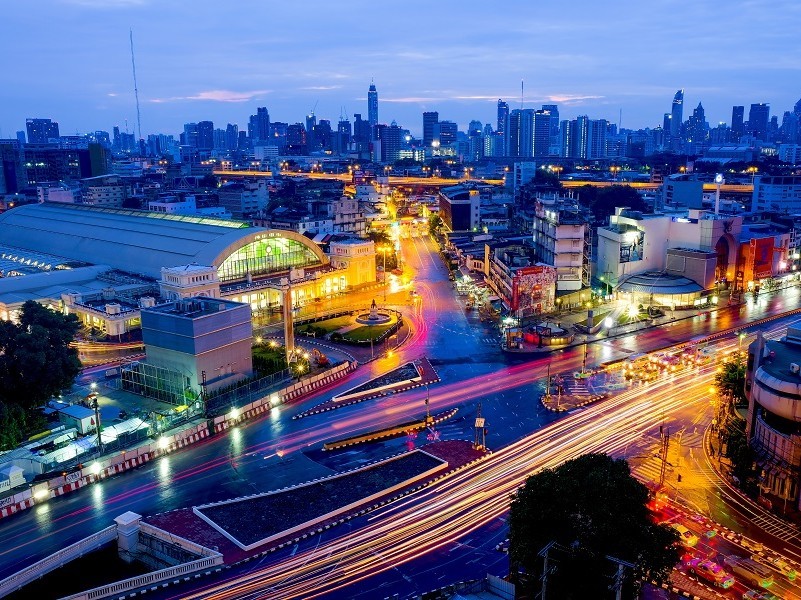 The first four months of 2018 have seen the Thai economy surge ahead, Some key numbers were released today about the good news in the country's financial report card.
The value of exports rose 12.3% in April, year-on-year.
• This month's rise in exports is the 14th consecutive month of growth.
In April Thailand shipped out 120,000 tonnes of durian, up 135% year-on-year.
56,000 tonnes of durian were sent to China in April, up 700% (thanks mainly to Jack Ma and Alibaba)
Exports for the first four months of 2018 are up 11.5% and imports are up 17.2%
Exports grew for markets like India, Cambodia, Myanmar, Vietnam, Laos, China, Japan and the EU.
Public spending for the first four months is up 3%.
Forecast for growth in 2018 has been upgraded to 4.7% from earlier 'low-end' predictions of 3.6%.
Public investment has increase 4% in the first four months of this year.
Global trade policies and rising oil prices are seen as the main issues to interrupt Thailand's economic 'party'.
A government think tank has raised its forecast for economic growth to as much as much as 4.7 per cent for this year after the report card for the first quarter came within a whisker of that mark.
The National Economic and Social Development Board (NESDB) said it now expects 2018 expansion in the range of 4.2 to 4.7 per cent – up from an earlier projection of 3.6 to 4.6 per cent – after the economy grew at the fastest pace in 20 years for the three months of the year.
NESDB deputy secretary-general Wichayayuth Boonchit said gross domestic product (GDP) rose 4.8 per cent year on year for the quarter, driven by an acceleration in spending by the public and private sectors.
Thailand had suffered GDP contraction of 0.4 per cent in the first quarter of 2014, the worst performance for a quarter for the preceding five years.
For opening quarter of 2018, total investment edged up 3.4 per cent from the year-earlier period. Public investment increased 4 per cent.
Exports expanded 9.9 per cent, while tourism-based income jumped 16.8 per cent.
With the NESDB's revised GDP growth forecast of 4.2 to 4.7 per cent, the median estimate is 4.5 per cent.
The health of the global economy and robust product prices have been cited as factors behind the strong growth performance.
The trend of rising exports is expected to firm up and the nation's stronger economic base is likely to spur industrial expansion – aided by expenditure flows from the government.
The NESDB expects exports to grow 8.9 per cent for 2018, with public spending likely to rise 3 per cent and private investment in the order of 3.9 per cent. Private consumption is estimated to increase 3.7 per cent. Average headline inflation is projected in a range of 0.7 to 1.7 per cent.
Thailand's current account is forecast to enjoy a surplus that amounts to 8.4 per cent of the nation's GDP.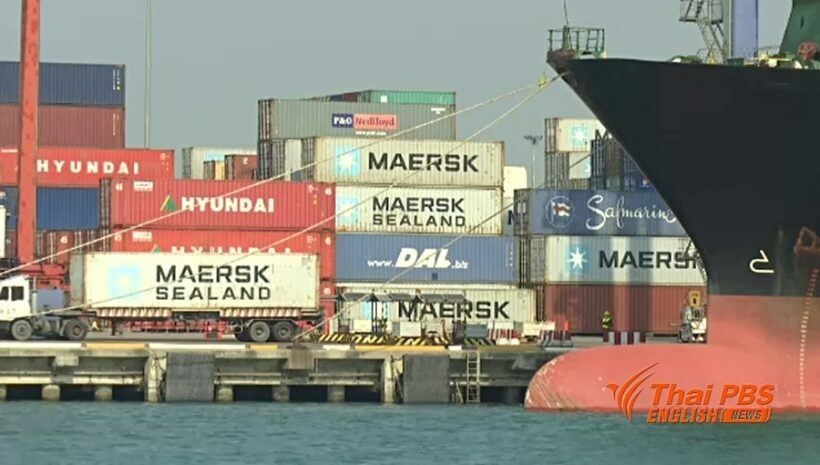 SOURCE: The Nation, The Thaiger