Top 10 tips for marketing if you're a small to medium business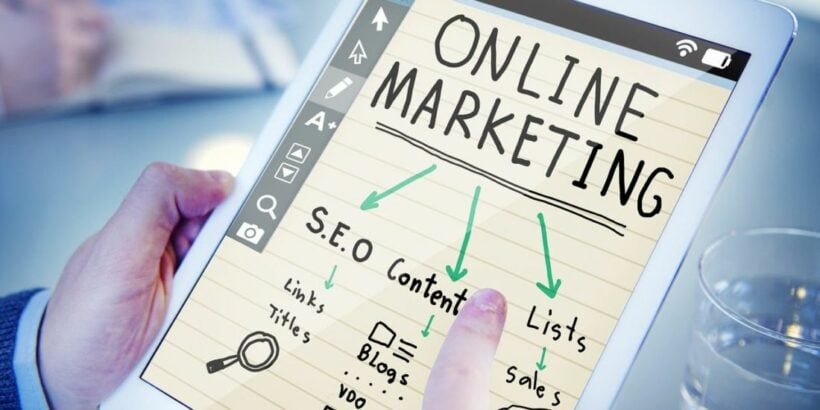 The marketing and advertising world is evolving quickly. And you need to evolve with it. How you used to successfully market your business ten years ago… five years ago… even last year, needs to be different today so you can reach more customers for less.
Things are moving REALLY fast and the terminology and science of advertising is moving along with the technology. The shift to online marketing is profound.
Just imagine you put a display ad in a local newspaper a decade ago. How many papers were printed? Where were they distributed? How many were sold? Would the reader even turn to the page with your ad on it? Who read the ad? What age were they? Were they even interested in what you were selling? Answers to most of these questions were impossible to answer.
Your ad wasn't linked to your website or Facebook page, it was static and, well, the paper quality wasn't fantastic so the glossy photo you gave them looked a bit disappointing by the time it was printed.
And you paid good money for the pleasure to advertise in a newspaper ten years ago!
The caveat to all this is that magazines, newspapers, radio, billboards and TV are still valid and strong means to advertise. But the audience is much more difficult to measure and the cost is high, compared to the modern alternatives. For bigger businesses, with broad appeal and a budget to match, the traditional forms of advertising still have a value and appeal. But the move online is happening very fast
Now, for a LOT less, you can deliver your ad right into the heart of your customer target. No longer are you randomly spraying your message to an audience you can't even measure.
Even if you're a small volunteer organisation you can reach out to your constituency, with even a tiny budget, much more effectively than in the past.
Here are our Top 10 tips for successful marketing and advertising in 2019 if you're a small to medium business.
Who are your customers?
It's difficult to plan a good campaign if you don't know precisely who your market is. Age, sex, where they live, what other products they like, what do they spend on similar products or services? We bet most small to medium businesses would have little idea who their buyers are.
In the past, most advertising was sprayed out across a broad audience, loosely defined, and you just hoped some of your message would fall in the right laps. Now, the more you know about your customers, the better you can plan a reliable and efficient marketing campaign. A little research is going to make everything else much more successful and predictable.
Because you can highly define you ads in 2019 you also need to highly define who your customers are.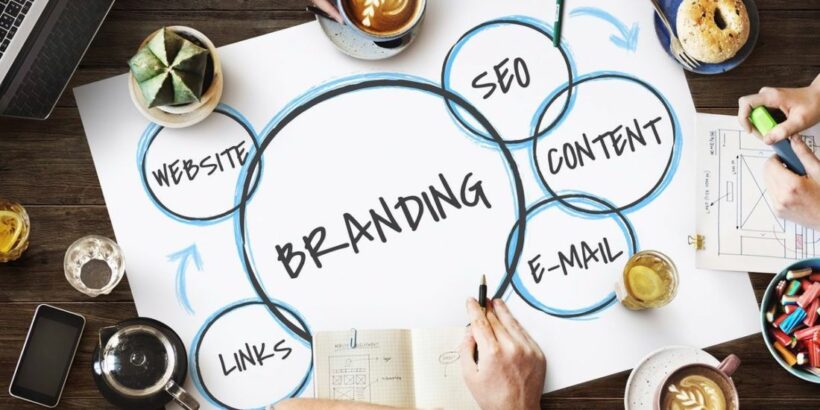 Unless your mother owns the radio or TV station, go online
Display ads in newspapers, billboards on the side of the road, theatre advertising, even radio advertising. Think about it…. how many of the people hearing, seeing or reading your ad are actually interested? You'll pay big money to reach a whole lot of people who couldn't care less about what you have to offer, in the hope of reaching a few that do. It's inefficient and it's wasting a lot of your money.
The incredibly broad scope of online advertising allows you to spend less and reach more of YOUR buyers, specifically.
Traditional banner ads are, mostly, a waste of time
… for advertisers and website owners. The idea of an advertiser placing a banner strategically on your website is really just a lazy online version of the old magazine or newspaper days. Instead of display ads in print, they're just display ads on the website!
With all the tools and tricks available today you need to weaponise what your money and advertising can do online. And why do we really bother what it looks like on a desktop or laptop anymore. Most people, the vast majority, are going to see your online ad on….
Smartphones: The window to the world in 2019
Every day an older consumer of media, sadly, dies. And another 1000 smartphones will be purchased. This is a harsh and relentless march into the future. Depending on the age group (the younger, the more likely they are to consume information and entertainment on a smartphone), you need to be making sure you are reaching people on smartphones.
The damn things are ubiquitous, perhaps even annoyingly-so. But you can't deny their astonishing ability to reach eyeballs and ears. You don't need us to remind you that people, of all ages, are glued to their handheld device long periods every day.
You will be hard pressed to find people not using smartphones every day, in some capacity. You don't have to deliver them a paper, leave your magazine in their doctor's waiting room, sit them down in a theatre or wait for them to turn on the radio in their car. They're carrying their smartphone with them wherever they go and probably sleep with them on the bedside table charging overnight. They are the first things they look at in the morning and last things they look at before going to bed.
Reality.
You can point to the negatives of this situation but it doesn't change the facts. Smartphones are a vital part of modern life in developed and undeveloped countries.
In the case of The Thaiger 84% of our pages are read on a smartphone, not a desktop or tablet. That figure, maybe less with some websites aimed at older readers, is more or less where things are at in 2019.
Which platform?
But the internet is HUGE, how the hell can I choose the right platform or website? This is relatively easy although it may first appear over-whelming. Why? Because you have valid information freely available online – lots of it. Website owners will charge you to advertise on their pages. Facebook, YouTube, Google, Line, Instagram – they're all just website/webportals. There are so, so many ways your can creatively use any website to reach your audience – they all offer different angles and opportunities.
Maybe it's a website about topics relating to your business or service. Then you already have a defined target audience. If you sell motorbikes then place an ad with a website that has motorbike reviews or motorsports results. If you sell skincare products advertise on health and fitness website.
Read up about each of them, visit their websites and see the way other advertisers are using them. Research about what advertising opportunities they offer. It's really an entirely new science and the more you read up, the better decisions you'll make and the better success you'll have with your marketing dollar/baht/pound.
With the 'biggies' like Facebook, Google and YouTube, you can advertise on these as well and it's not that difficult, complicated or expensive. There are many variables and specific ways you can point your advertising dollar directly at your potential buyers.
The bad news about Facebook.
Facebook, especially in Thailand, is incredibly popular. It's free to post and reach out to your customers with engaging posts – right? Well, not really. Say you have 10,000 followers on your shop, service or organisation Facebook page. When you do a post, how many of your followers will see the post? Sit down… it's probably only around 2% of your followers. So out of your 10,000 followers only 200 will see the post on their page feed! Of course there will be others who like your page and may visit your page and read it there – but they are not the majority.
So, with Facebook, if you're not boosting your posts your pretty much wasting your time using Facebook as a marketing tool. It may be free but the effort you're putting into your witty, clever or beautiful post may be better spent boosting in a targeted, clever way to reach your customers more efficiently.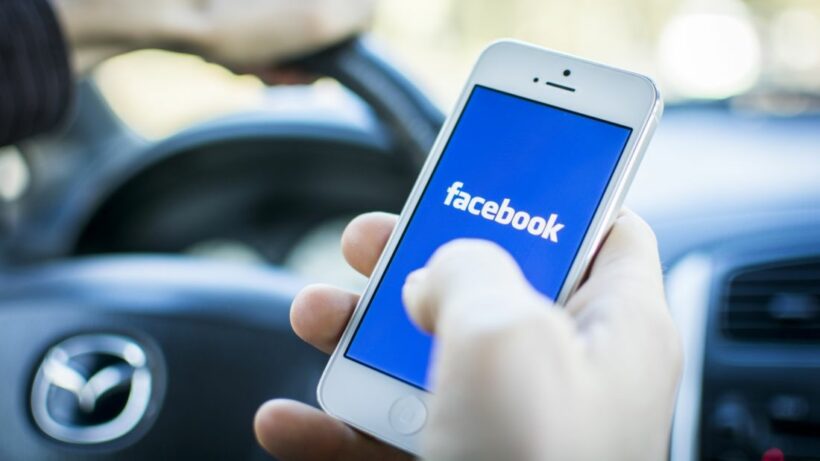 Check the numbers, it's all about the numbers
There is now an incredible amount of data available about website traffic and who is reading what. This information is available to you so that the mysterious world of advertising is much more transparent now. The amount of papers or magazines sold, the number of listeners and viewers, was mostly a number given by an enthusiastic salesperson in the past. NOW you can check and sift through the marketing hype to make educated, professional and strategic decisions about YOUR marketing spend.
For websites, check similarweb.com and type in any website to see an approximation of their last six months of web traffic. If they don't have at least 12,000 visits a month, they won't even register on their traffic counters. Unless they are a highly specific website aimed at YOUR customers in your area, best steer away from low-traffic websites if you want to maximise your spend.
Our experience is that similarweb.com usually under-reads traffic by 10-20% but the trends, general insight and trends are invaluable if you're going to do online marketing. The more traffic, the more people that may see your advertising, but it's not as simple as this and now it starts getting a bit more complicated. Brace yourself.
For Facebook or social media platforms there are other ways to get traffic numbers. In some cases it doesn't matter because, in Facebook's case, they'll distribute your ad to a specified target audience for you – you don't even have to choose the Facebook pages, they do it for you. Facebook 'boosting' of posts is quite easy and relatively cheap. With practice, and learning the tools available, you'll get really good at delivering very targeted 'boosts' on Facebook.
Different websites or social media pages will have slightly different audiences. learn about the sorts of people that use certain websites and social media. Where are YOUR customers?
Forget banner ads, go for PPC (pay per click)
Ever heard of Google AdSense? If you're doing any sort of modern marketing or advertising you need to get your head around AdSense or similar products to weaponise your hard-earned marketing spend. For AdSense, Google becomes your modern advertising agency. The products you will use are all online and there are many, many tutorials to guide you how to use it most efficiently.
There are also other online services who will place your ads on the best websites to give you the best return. The best place to find them, for your region or country, is… guess… Google. Just type in "Best PPC in Thailand", or US, or Australia or wherever you are.
Pay–per–click (PPC), also known as cost per click (CPC), is an internet advertising model used to drive traffic to websites, in which an advertiser pays a publisher (typically a search engine, website owner, or a network of websites) when the ad is clicked.
In this case you pay to have your banner seen or clicked on a certain number of times on particular websites – specifically or broadly – reaching out to your customers. You could pay $100 and AdSense, or a similar product, will place your banner strategically, a certain number of times. You are paying for specific clicks on YOUR ad – you only pay when they click, it doesn't get much more targeted than that!
There are hundreds of variables in this situation giving you remarkable flexibility to get YOUR message right in front of your customers eyeballs.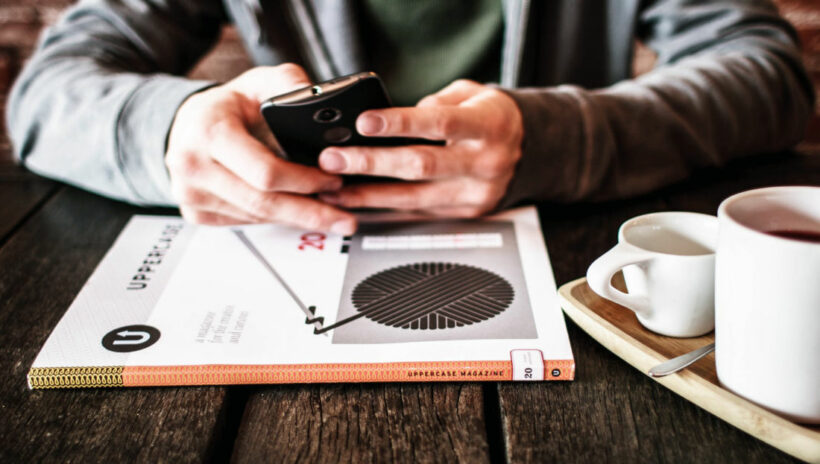 You still need a brand, logo, great graphics or video
The method of reaching your customers may have radically changed but the need for good branding, messages, artwork and media hasn't changed. But remember, in the modern world, it's most likely your message is going to be seen on a hand-held smartphone, not an IMAX screen or A4 glossy magazine page. So plan accordingly.
The online ad is just the start of the journey for your customer
They like the look of your ad, they're interested, they click.
Now where do they go? To your website, Facebook page, YouTube clip or a page listing all your products and shop address. This is now you're time to shine.
The readers have limited time and you've got them in your online showroom. Make sure your message and branding is clear, your products well laid out, an opportunity to purchase is clear and the photos and media are top class. All this should be in place before you start getting people to click on your ad. Need help with your marketing? Again there are hundreds of online services to help you and tutorials to help you do it yourself.
Don't be bamboozled by slick salespeople – you're now in control
The one HUGE advantage of modern advertising and marketing is that YOU are in control, like never before. In the past there used to be advertising agencies to help you wade through the marketing world and help you to maximise your advertising spend. Now there are e-media companies who understand the online world and how to best prepare media for your internet-based campaign.
But you can do it yourself if you're prepared to do the homework. There is a vast, incredibly detailed, library of tutorials, informative websites and examples to give you the information you need, in most languages. The more you learn the smarter you'll become in navigating the modern media world and making choices that will sell more of your products, faster and for less advertising cost.
One thing we can promise – you will get MUCH better value spending your dollars on specifically targeted online advertising, aimed DIRECTLY at your customers and it will cost you less. This is true wherever you are in the world.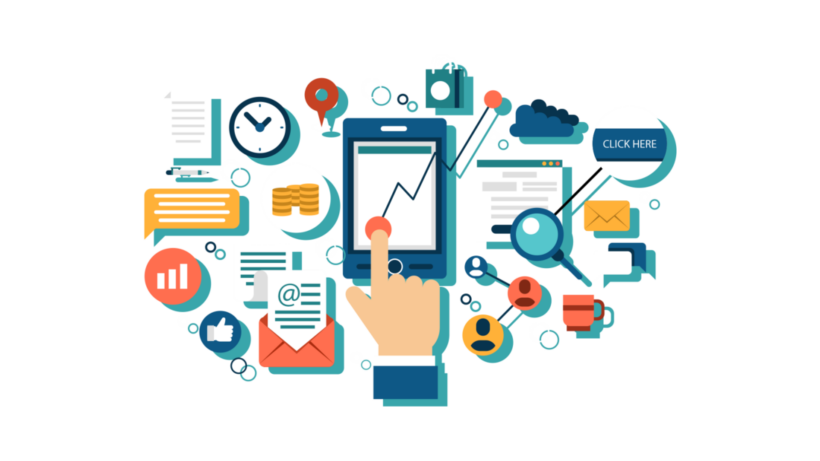 Keep in contact with The Thaiger by following our
Facebook page
.
Never miss out on future posts by
following The Thaiger
.


Find more Thailand top 10s on The Thaiger.

Up to 5,900 jobs to go as Hong Kong carrier Cathay Dragon shuts down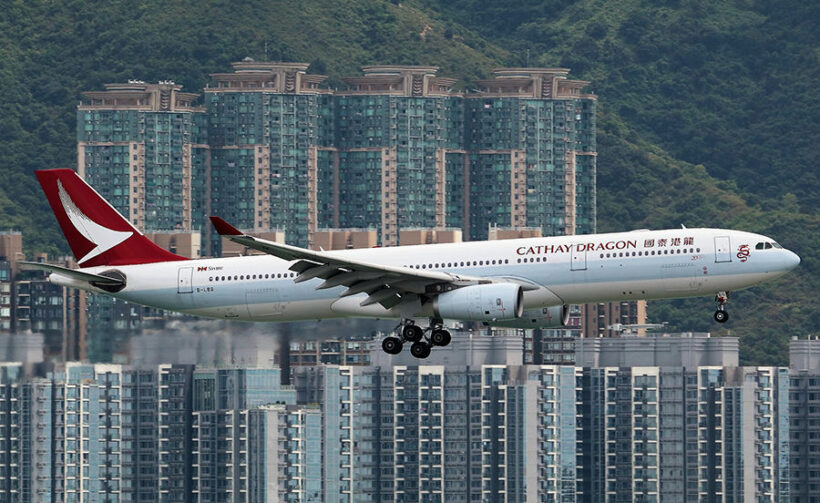 Hong Kong airline Cathay Pacific is set to close its subsidiary, Cathay Dragon, with the loss of up to 5,900 jobs. The carrier, that used to be called Dragon Air before being absorbed by Cathay, has become yet another casualty of the Covid-19 pandemic that has decimated the aviation business.
The Bangkok Post reports that 5,300 jobs are expected to go in the airline's Hong Kong base, with a further 600 axed overseas, accounting for 17% of Cathay's total workforce. Cathay Dragon primarily operated short-haul routes within Asia, including direct flights from Hong Kong to Bangkok and Phuket.
Cathay Pacific bosses have hammered out a HK$2.2 billion restructuring plan that involves thousands of job cuts, pilots and cabin crew having to sign cheaper contracts, and total closure of its subsidiary carrier. The South China Morning Post describes the plan as, "life or death", reporting cuts to a total of 8,500 jobs across the group. The parent airline is understood to be applying for approval to absorb Cathay Dragon's routes into the Cathay Pacific network, as well as that of its low-cost carrier, HK Express.
Cathay Pacific CEO, Augustus Tang, says the restructuring plan is essential to Cathay's future survival as the effects of the Covid-19 pandemic show no sign of abating.
"The global pandemic continues to have a devastating impact on aviation and the hard truth is we must fundamentally restructure the Group to survive. We have to do this to protect as many jobs as possible and meet our responsibilities to the Hong Kong aviation hub and our customers."
SOURCE: Bangkok Post| South China Morning Post
Keep in contact with The Thaiger by following our
Facebook page
.
Never miss out on future posts by
following The Thaiger
.
Thailand's media spend shrinks as brands shy away from 'bad' news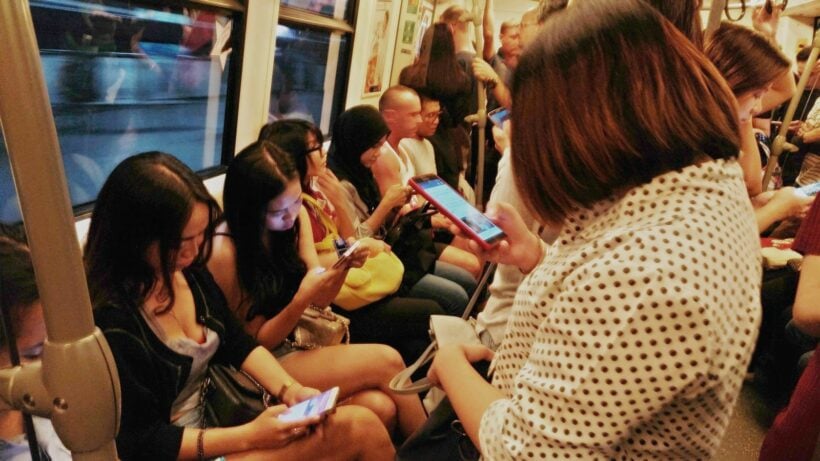 Young protesters, who use social media and messaging intuitively vs Thai officials and police who try and track those messages to keep up with the plans of the protest movement. Although Thai police have water cannons and brute force, the Thai youth at the core of the current protest movement also have a valuable weapon. And it's being used more than ever at the moment. But this increased traffic is not transforming into increased media spending from Thailand's main brands.
Social media analyts Wisesight say social media is being 'weaponised', not only to plan and communicate with fellow protesters, but also "spread the word" of the issues behind their campaign and share their stories with friends. Posts on social media have nearly doubled to 40 million messages a day over the past week. The daily average of posts in past months are around 20-22 million a day.
"Some 40 million messages were posted on social media in Thailand on Oct 15, mainly driven by political strife," according to Kla Tangsuwan, CEO of Wisesight.
But the increased traffic on social media hasn't meant that brands are increasing their spending to take advantage of the additional 'reach'.
In fact, Wisesight say brands are pausing digital media spending after the political conflict ramped up this week. Usually digital media spend spikes in Q4 with the approaching festive season, a peak buying time for consumers. Media were hoping that sentiment would rebound as the world "pandemic" started the settle in October, but fresh political protests, and a surge in new global Covid-19 cases, have caused brands to "pause or wait and see".
"Brands have begun to hold back on digital media spending in the fourth quarter as political messages flood online platforms, drawing attention away from commercial activity."
According to the business director of Media Intelligence, Pawat Ruangdejworachai, businesses are pausing their media spend.
"They lack confidence and are hard to gain attraction from audiences that have more interest in political movements."
The report also notes that Thailand's social media landscape, and broader media landscape generally, are entering a new paradigm where usage is driven mainly by Generations Y and Z who use their media intuitively and consume it in real time, the vast majority on their smartphones.
Gen Y. Gen Y, or Millennials, were born between 1980 and 1994. They are currently between 24-39 years old.
Gen Z. Gen Z is the newest generation to be named and were born between 1996 and 2015. They are currently between 5-24 years old.
According to Media Intelligence, media spending is expected to fall 20% in Thailand to 71.2 billion baht this year. Internet channels are forecast to be the only media which will see growth this year, up 0.5% to 19.7 billion baht.
SOURCE: wisesight.com
Keep in contact with The Thaiger by following our
Facebook page
.
Never miss out on future posts by
following The Thaiger
.
Foreign investors and businesspeople seek clarity about the current "situation" in Thailand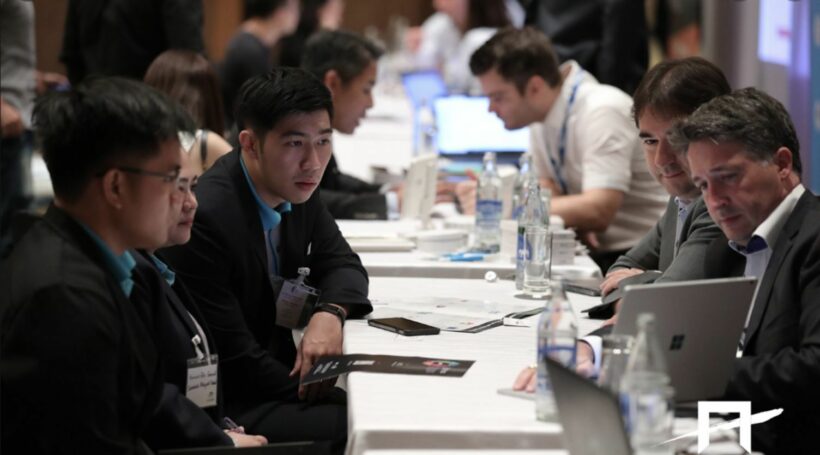 With Thailand battling to come up with a safe and sustainable manner of re-opening its borders, and the footage of the street protests reaching out to a world audience, foreign investors are saying they need more details of what they can or cannot do in Thailand under the new State of Emergency.
The Thai Chamber of Commerce is calling for additional details and a long term "plan" about how Thailand is going to slowly re-open and how foreign businesses can continue to invest in the country under the current "restrictions". The State of Emergency, announced hastily on Thursday morning at 4am and then endorsed by the Thai cabinet yesterday afternoon, sends mixed signals to business and the Thai Chamber of Commerce is seeking more clarification.
TCC chairman Kalin Sarasin says that foreign investors are enquiring whether they can go ahead with holding conferences and meetings in Thailand, after the decrees' ban on gatherings of more than 5 people. People in a BTS Skytrain carriage, or even the meeting of the Thai cabinet yesterday are gatherings of more than 5 people, so the TCC want answers to what, specifically, is allowed and what is not.
The Nation reports that Chambers of commerce in Thailand's provinces are also asking Kalin if they will be able to continue with planned activities.
"It would take a few days to judge whether emergency rule will hit foreign-investor confidence. The economy could escape damage from political turmoil if the anti-government protests end soon."
Meanwhile, according to the Japan External Trade Organisation, Japanese "faith in Thailand remains high", JETRO president Atsushi Taketani says that Japanese investors "were still confident in Thailand and remain committed to driving its economy regardless of current political situation".
The Industrial Estate Authority of Thailand says that Thailand's core economic showpieces, including development of the Eastern Economic Corridor, won't be affected by escalating political tensions.
And the deputy governor of the authority, Attapon Jirawatjanya, stated that… "ongoing anti-establishment protests would be a short-term problem".
SOURCE: Nation Thailand
Keep in contact with The Thaiger by following our
Facebook page
.
Never miss out on future posts by
following The Thaiger
.