Top 10 tips to sex-up your social media game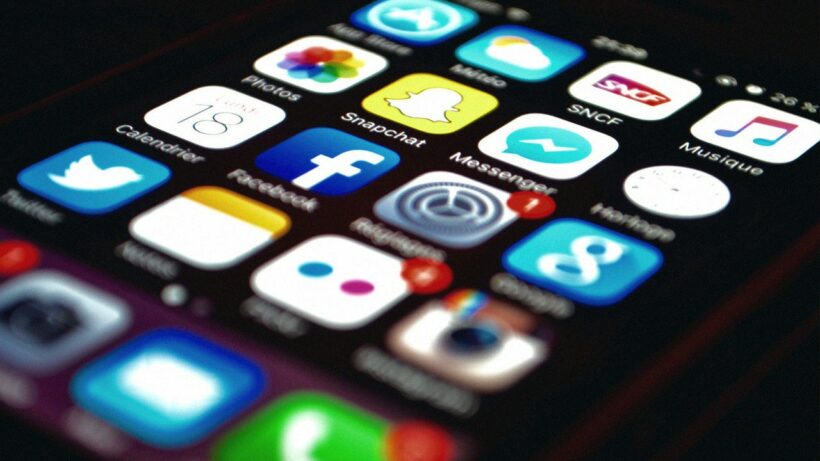 Get your social media game up to speed, or get left behind. Some tips from Phuket's Mr Social Media, Alex Runhaar.
1. Get people to engage
When using social media for your company, you want people to engage with your content as much as possible. Using high quality imagery is key. However, when uploading images to Facebook, it compresses your pictures and transforms the quality. By using software like Adobe Lightroom you can modify your imagery to fit each social media platform and thus ensure more likes, shares and comments on your posts.
2. Diversify your spend
Digital Marketing should be seen as a multipurpose tool to increase brand awareness and ultimately sales. By focusing your efforts on a few social media platforms and complimenting this with google advertising…you are looking at a winning combination. Once you have a solid Facebook advertising strategy in place, rather than putting more money towards it, diversify by using google adwords. Your potential clients will thus be exposed to your brand from different avenues. Think about it, if you are looking for anything, where do you go….that's right. Google. If you aren't familiar with Google adwords, now is the time to do a bit of research. This under utilized tool is gold for all businesses when used correctly.
3. Create partnerships
Creating partnerships with established online personalities & businesses will fast track your company's online presence. Sit down, do a bit of research and think of who these people are. Once you've figured that out, reach out to them. Give them a call… have a chat to see how you can work together by creating a win-win strategy. This should become a priority and be added to your weekly goals. For example, every week I'm going to contact 5 businesses/people and propose them my partnership plan. If done on a consistent basis, you will be amazed by the results.
4. It's not about what YOU want
Remember it doesn't matter what you think is good content – it's all about what your community responds to. By measuring what they are engaging with and reacting to, you can give them more of what they want and sit back while your community grows. Digital marketing is all about giving the people what they want and not what you think they want.
5. Go to fiverr.com
If you want to step up your social media marketing game. Visit fiverr.com, that's f i v e r r .com. For a cheap price you can get a graphic designer to create content for you which integrates your brand with current/trending news. If done properly, this is a great way of getting your posts to go viral. Remember, join in on the conversation instead of trying to create one.
6. Get some social media knowledge
Know nothing about digital marketing? Head over to socialmediaexaminer.com. They provide great resources to get you started. This doesn't mean you need to spend hours in research and become an online expert, but understanding the fundamentals is a must for all business owners. It might look a bit daunting at the start, but trust me, once you get the hang of it, you can start utilising this tool to grow your business and easily find your online development formula.
7. Edit, don't waffle and use a great pic
When posting links on Facebook always edit how the content will be displayed. Make sure the copy you use in your post is captivating and incredibly clickable. Make sure your heading and sub-text is accurate and compelling. Lastly and most importantly, use a custom thumbnail to draw people in. For ideas do a bit of research on "best thumbnail practices" on Google. Model what the successful accounts are doing and you will see engagement sky rocket.
8. Interact with like-minded brands
Start interacting with other brands, pages and other accounts in your community and industry. I'm not just talking about liking an image here or there. Actually read their content and engage on a real and personal level with the content. Take the time to formulate interesting questions and start a conversation. Do this 5 times a week. This is a game changer for any company to start connecting with their audience.
9. Do it well and do it often
If quality is king, then consistency is queen. In a time where we are bombarded with information and our attention span is limited …it is not enough to just produce great content. You will need to deliver this on a consistent basis to keep people engaged and make you part of their world. Perfectionists will struggle with this concept, but you should always choose pushing out content, over taking too long making sure it's flawless.
10. Get your social media canvas looking good
Creating content can sometimes be a bit tricky. Do yourself a favour and go to Canva.com. This software allows you to create great looking pieces on content customised for each specific social media platform. From thunbnails and flyers to facebook and Instagram posts. It really has great professional looking templates to choose from and is incredibly user friendly. This will allow you to create first class posts very quickly.
To get more info about getting you social media game up to speed, contact Alex Runhaar.


Find more Thai Life top 10s and top 10s in Thailand on The Thaiger.

'One Night In Bangkok'. The song, 35 years later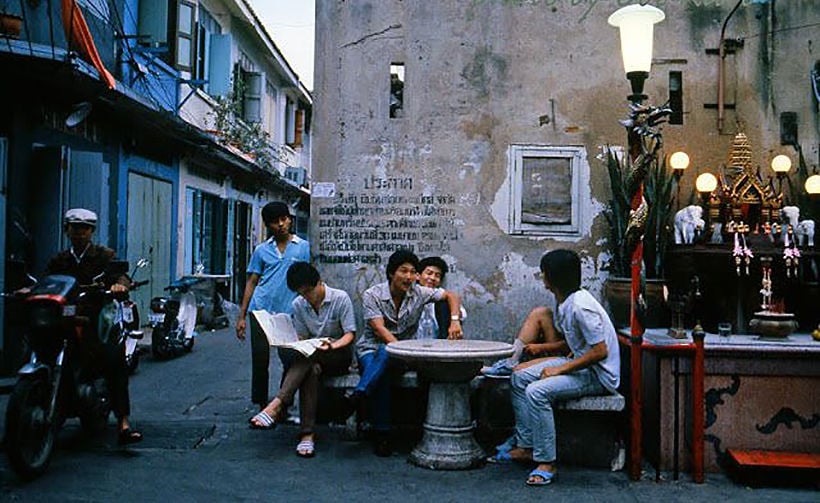 PHOTO: Doi Kuro, Bangkok 1980
When 'One Night In Bangkok' was released in 1984 it was an unlikely hit- the opening song from a (at the time) little-known stage pop-opera called 'Chess'. The song made Number 1 in South Africa, West Germany, Switzerland and Australia, and Number 3 in Canada and the United States. It has remained a staple of Classic Hit radio ever since. Have a listen below…
The musical was the first outing for the two 'Bs' in ABBA – Benny Andersson and Bjoern Ulvaeus. Their pop grooves had made ABBA one of the most famous music groups in the world between 1973 and 1982 with a string of hits including 20 singles in the Billboard Top 100 from eight albums, etc, etc. The lyrics of the song were penned by Tim Rice (Jesus Christ Superstar, Evita, Joseph and his amazing technicolour dreamcoat, Aladdin, The Lion King, Beauty and the Beast).
In the opening song of 'Chess', the American chess champion Freddie Trumper gets ready for a chess game with his Russian counterpart. He ridicules Bangkok's 'pleasures' and tourist attractions – the Chao Phraya River ("muddy old river"), Wat Pho ("reclining Buddha"), and the red-light distractions. The choruses are more complimentary.
At the time the sarcasm of the song didn't go down well with the Thai Mass Communications Organisation (now the NBTC) issuing a ban on the song in 1985, saying its lyrics "cause misunderstanding about Thai society and show disrespect towards Buddhism", a line still trotted out about inappropriate Instagrammers and their selfies in front of Thai temples.
Thirty-five years later the song still paints a picture of a contrasting 'oriental' city alive with lights (including red lights), colour, pungent smells, culture and history.
We're not sure if the ban was ever lifted but I hear the song played on Thai stations from time to time. At the time, when Bangkok was less on the tourist map than now, the song was a lone reference point for westerners.
How does it stand up thirty-five years after becoming a world-wide hit? Comment on our Facebook Page.
One Night In Bangkok
Bangkok, Oriental setting
And the city don't know that the city is getting
The creme de la creme of the chess world
In a show with everything but Yul Brynner (referring to the actor's starring role as the King of Siam in 'The King and I')
Time flies, doesn't seem a minute
Since the Tirolean spa had the chess boys in it
All change don't you know that when you
Play at this level there's no ordinary venue
It's Iceland or the Philippines or Hastings or,
Or this place!
One night in Bangkok and the world's your oyster
The bars are temples but the pearls ain't free
You'll find a god in every golden cloister
And if you're lucky then the god's a she
I can feel an angel sliding up to me
One town's very like another
When your head's down over your pieces, brother
It's a drag, it's a bore, it's really such a pity
To be looking at the board, not looking at the city
Whaddya mean?
Ya seen one crowded, polluted, stinking town
Tea, girls, warm, sweet
Some are set up in the Somerset Maugham suite
Get thai'd, you're talking to a tourist
Whose every move's among the purest
I get my kicks above the waistline, sunshine
One night in Bangkok makes a hard man humble
Not much between despair and ecstasy
One night in Bangkok and the tough guys tumble
Can't be too careful with your company
I can feel the devil walking next to me
Siam's gonna be the witness
To the ultimate test of cerebral fitness
This grips me more than would a
Muddy old river or reclining Buddha
And thank God I'm only watching the game… controlling it
I don't see you guys rating
The kind of mate I'm contemplating
I'd let you watch, I would invite you
But the queens we use would not excite you
So you better go back to your bars, your temples
Your massage parlours
One night in Bangkok and the world's your oyster
The bars are temples but the pearls ain't free
You'll find a god in every golden cloister
A little flesh, a little history
I can feel an angel sliding up to me
One night in Bangkok makes a hard man humble
Not much between despair and ecstasy
One night in Bangkok and the tough guys tumble
Can't be too careful with your company
I can feel the devil walking next to me
Songwriters: Tim Rice / Benny Goran Bror Andersson / Bjoern K. Ulvaeus
Palang Pracharath MP chastises Karon Police for not offering protection during condo visit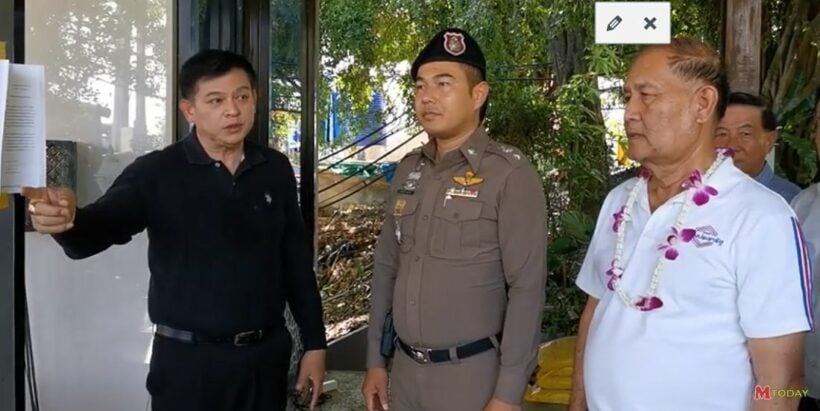 VIDEO & SCREENGRAB: M Today
The Palang Pracharath member of parliament from Bangkok, Sira Jenjaka, had an argument with Lt Col Pratuang Polmana, Deputy Superintendent of Karon Police during his inspection to the controversial Peak Condominium in the Karon area of Phuket.
MP Sira was surveying the construction site of the project and the sales office, which also serves as a coffee shop, where he saw Lt Col Pratuang inside.
He stopped there and asked why the Deputy Superintendent didn't send any officer from Karon Police Station to provide security for him, a standard protocol when parliament members visit a specific area.
The MP had publicly stated he had received death threats for revealing 'problems' with the 'paperwork' for the Phuket condo project that he claims has been built on land without the proper documentation.
Lt Col Pratuang said that he already prepared a team of officers to provide security for the MP but they were waiting for a confirmation. Then the MP asked his team to record a video of the conversation and said that, while he was not threatening anyone, he believed the police must respect and offer protection for a government MP who comes to work in the area, which was then followed by an argument.
There was a "middleman" who eventually separated the Deputy Superintendent and pulled him aside to calm him down. The 'police whisperer' then came back to apologise to the MP before they went inside the coffee shop for further private talks.
Read the original article about the allegations against Peak Condominiums in Karon HERE.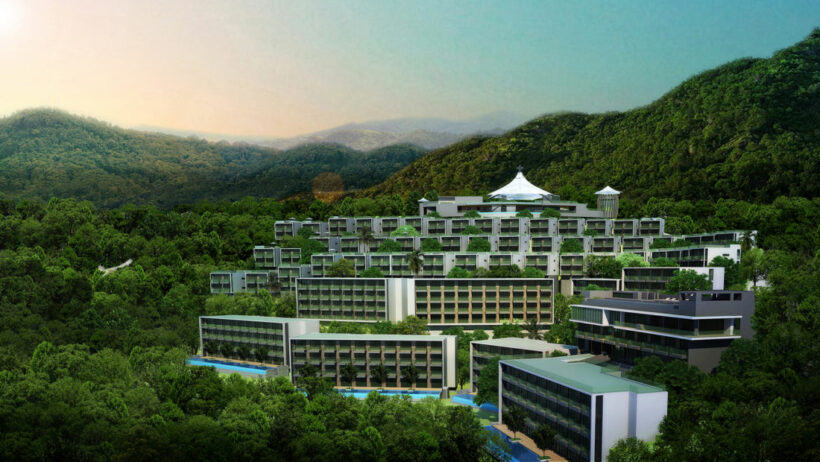 The Peak Condominiums in Karon, currently under investigation after allegations made by Government MP Sira Jenjaka, who claims death threats have been made against him over the matter.
Thai foreign minister criticises visa waiver proposal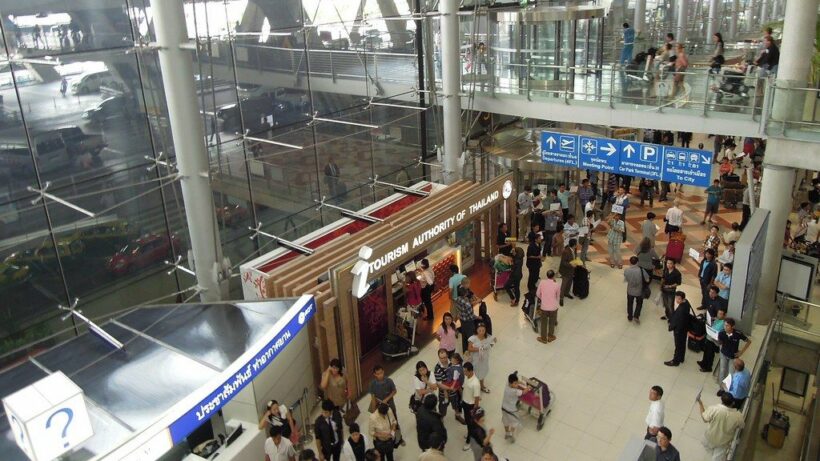 The Foreign Ministry opposes the Tourism and Sports Ministry's proposal to waive visas for Indian and Chinese tourists, calling it a "risk to national security". The proposal was put forward at a meeting last Friday, as part of a series of measures to boost the economy through an injection of over 300 billion baht in tourism.
It would permit Chinese and Indian nationals to remain in Thailand for up to 30 days, 15 days without a visa, with hopes of boosting numbers from those countries. However, it could cost about 12-13 billion baht a year in lost visa fee revenue.
Approximately 11 million Chinese tourists will have visited by the end of this year, along with 2 million Indian visitors, and Indian numbers are expected to grow to 3 million next year.
However, Foreign Affairs Minister Don Praramudwinai has written to the PM to oppose the plans, arguing that the visa stamp helps with visitor screening and national security.
With a population of more than 1 billion each, there is also concern about how Thailand would cope with a huge surge in Chinese and Indian visitors. The ministry argued that many may see it as a chance to escape hardships in their own countries.
Minister Don added that visa requirements are not solely to blame for an economy hampered by a strong Thai baht and the US-China trade war. He suggests that waiving visas for Indian and Chinese visitors could make managing tourist arrivals chaotic.
He voices concern that the Thai embassy in India has detected false documents provided by some visa applicants. However, an immigration officer at one of the country's international airports was unconcerned about the proposal, saying Chinese and Indian tourists rarely overstay their visas.
SOURCE: The Bangkok Post