The Thailand Travel Mart heads to Pattaya this June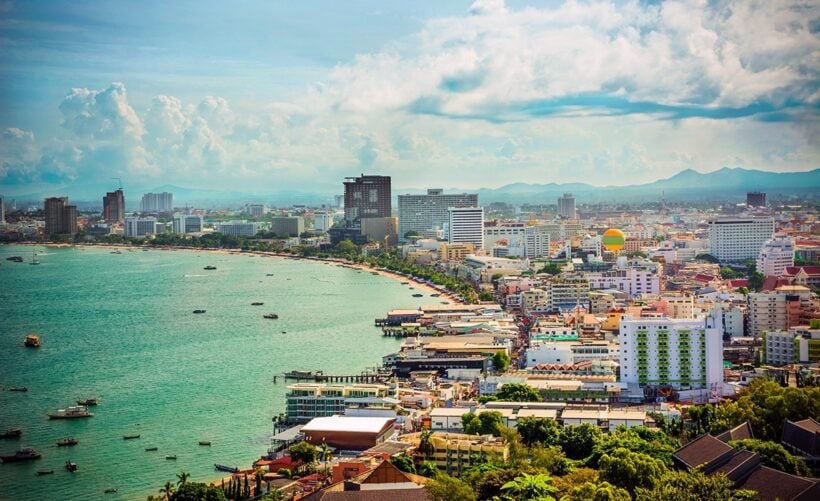 Pattaya will host the annual Thailand Travel Mart this June.
The show was hosted in Pattaya back in 2001, followed by years in Bangkok before it moved to Chiang Mai in 2016 for a two-year stint.
Now the annual B2B event, that showcases travel content from across the country and neighbours in the Mekong Region, moves south to Pattaya's Ocean Marina from June 13 to 15.
A city by the sea with close to 50,000 hotel rooms, many of them in properties flying the brands of international chains, Pattaya is the nearest international beach resort to Thailand's main aviation gateway Suvarnabhumi International Airport.
Notorious for its glitzy entertainment, infamous red light district and over-crowded small beaches, the resort is trying to reinvent itself to appeal to families through themed hotels and water parks. It is also renowned for competition-standard golf courses and a variety of venues for brand launches; regional corporate incentives and conferences.
Pattaya draw thousands of family travellers from the Thai capital and Asia, particularly China, Taiwan and South Korea.
Ocean Marina, the venue for TTM this year, happens to be Southeast Asia's largest yacht marina that attracts regional regattas and a luxury clientele for its bare-boat charters.
The reason to bring the TTM back to Pattaya is the recent launch of an ambitious USD 45 billion investment in Thailand's eastern seaboard region.
Tagged the Eastern Economic Corridor, the region stretches from just north of Pattaya along the coast eastwards to Rayong and Chanthaburi provinces.
Showcasing Pattaya as a prime tourist destination is at the heart of EEC plans and accessible from three international airports in central Thailand will present a 'big picture scenario to international buyers and media attending the TTM.
In the run-up to the travel trade show, government announcements are spotlighting the development of the Eastern Economic Corridor that will require a vast infusion of investment over the next five years.
36 km south of Pattaya a massive development of U-Tapao Airport is already underway. A fast-train rail line, that will link U-Tapao to Suvarnabhumi and Don Meuang airports in Bangkok, has also gained approval during the first quarter of this year.
By 2023, the rail link will establish a transport triangle that will give travellers a choice of three airport gateways within a one-hour transfer by high-speed rail.
Investment in the overall Eastern Economic Corridor has reached USD 9.3 billion since the master plan was approved in 2017.
Initially projects will turn U-Tapao into a major aviation hub linked to a motorway and in close proximity to deep-sea ports.  A high-speed rail link for passenger and cargo will connect the three gateway airports in central Thailand. Within the zone, sometimes referred to a "Greater Bangkok," smart industries will be established compatible with the country's 4.0 goals, which in turn will boost business tourism particularly corporate events, and exhibitions.
Linking U-Tapao with Suvarnabhumi and Don Mueang airports, via a high-speed train will also help to alleviate passenger and aircraft congestion at the two Bangkok airports.
As more airlines fly to U-Tapao, tour operators have an opportunity to check out new destinations and create overland itineraries that explore the eastern seaboard and even resorts in neighbouring Cambodia.
Rayong provinces just 60 km east of U-Tapao airport is home to several beaches and islands that are already popular with tourists.
The 5 km-long Phala Beach, just 34 km from Rayong town, draws tourists to its resorts and beachfront restaurants, while the province's Samet Island, further east, is renowned for its white sandy beaches and four-star resorts.
Commenting on TTM in Pattaya, the Tourism Authority of Thailand governor, Yuthasak Supasorn said:
"Thailand offers a wide array of attractions for luxurious and romantic travel. It features a rich culture and history, wonderful nature, pristine beaches, fantastic cuisine, a full range of tourism-related amenities and accommodation with experienced and innovative service personnel, and most importantly, the hospitality of the Thai people.
"All these factors come together to make Thailand such a great destination to personalise and fulfil a couple's dream romance destination."
TAT projects an attendance of around 300 international buyers from over 60 countries and 300 sellers. Preference will be given to buyers specialising in luxury, honeymoon, weddings and romantic holidays.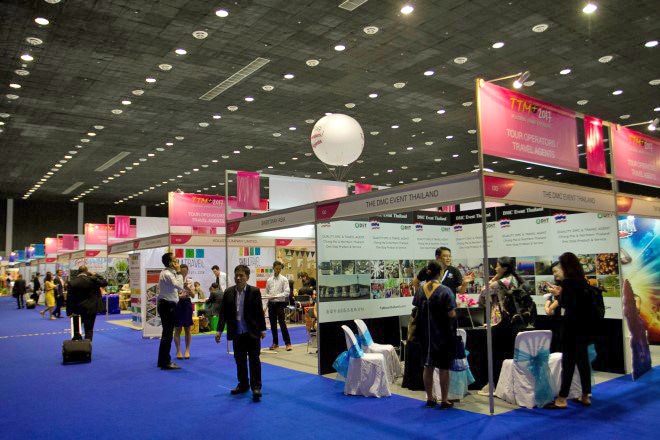 PHOTO: TAT Newsroom


Looking to jettison some items before jetsetting away or chartering a yacht? Look no further than Thaiger Classifieds where you can find and post items, work, property and more for free.

Read more headlines, reports & breaking news in Chiang Mai. Or catch up on your Thailand news.
Air pollution: Cabinet asked to allocate 6 billion baht to help buy sugarcane harvesters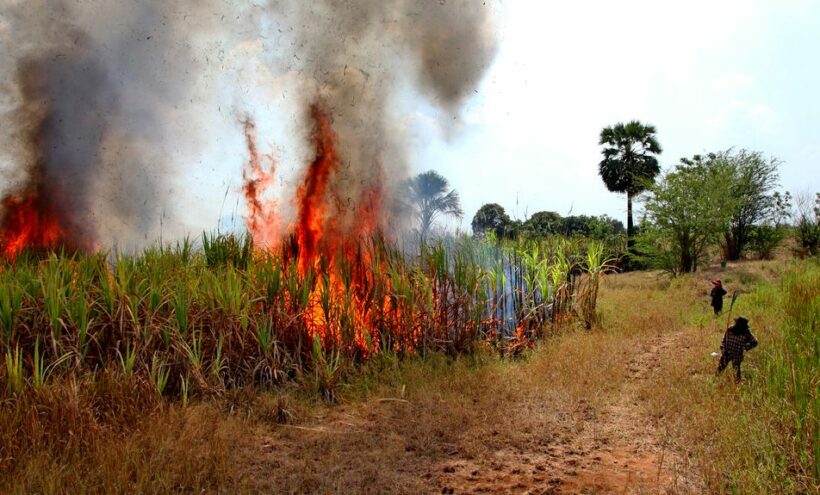 Thailand's Finance Ministry was asking cabinet for approval of a 6 billion baht budget to help the government tackle the northern and north-eastern smog and air-pollution problems.
The funds would be distributed by the state-run Bank of Agriculture and Agricultural Cooperatives to help farmer cooperatives and farming communities to buy sugarcane harvesting machines.
BAAC manager Mr. Apirom Sookprasert says that sugarcane farmers are unable to afford the machines themselves so, in several provinces, many of them are resorting to burning the cane stubs to prepare for the next harvest.
But the practice has two downsides – the smoke then wafts south-west in the prevailing winds to affect populated areas and that the practice reduces the quality of the harvest and, thus, the value.
Mr. Apirom says that, if approved, farmer cooperatives and community enterprises will be able to contact the BAAC to apply for loans to purchase the harvesters and avoid the burn-offs. They say that at least one sugar miller will be acting as the guarantor.
The bank will charge an interest rate of 4%, half of which will be subsidised by the government for the first three years.
Farmers, who are members of cooperatives or community enterprises will be able to hire the harvesters from their organisations as a step towards reducing the smog caused by cane burning.
Thailand will swelter through searing temperatures this summer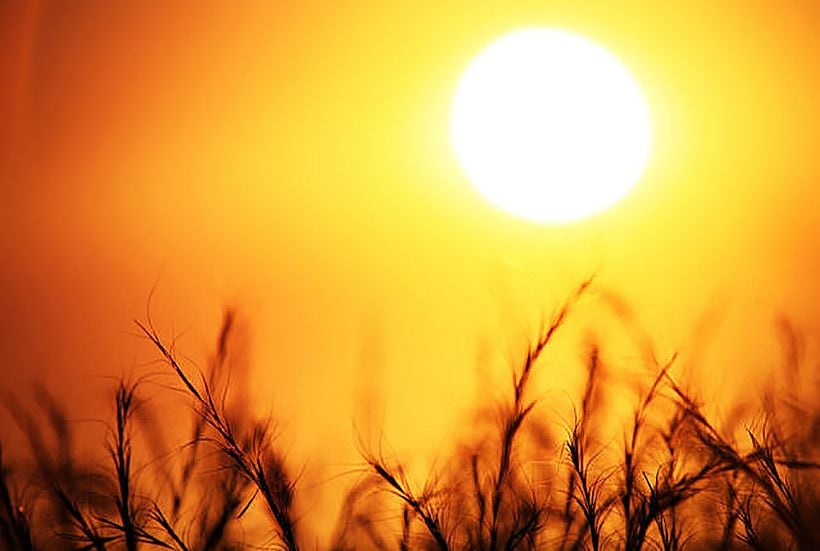 Temperatures in Thailand this summer is forecast to be 1-2 degrees Celsius warmer than last year. The announcement comes from the Thai Meteorological Department director-general Phuwiang Prakammin.
And it's predicted to hit 42-43C in seven provinces in northern Thailand.
In Thailand summer, as a regional season, is listed as running between February 21 to mid-May.
Phuwiang says daytime temperatures in March and April will hit 40C in much of the North, Northeast, Central and Eastern regions. But he doesn't foresee the record set on April 28, 2016, when Mae Hong Son, on the north-western border sweltered at 44.6C, being broken.
"But Mae Hong Son is one of the seven provinces forecast to reach 42-43C this year, the others being Lampang, Uttaradit, Sukhothai, Tak, Nakhon Sawan and Kanchanaburi."
"In southern regions, the maximum temperature will be 38-39C in Prachuap Khiri Khan, Surat Thani, Nakhon Si Thammarat, Yala, Krabi, Trang and Satun, accompanied by occasional rain and waves at sea up to a metre high."
"Rain will increase towards the end of April (the traditional start to the country's wet season is Songkran which is on April 13 each year), and waves will be up to three metres high."
"The weather in Pattaya in Chon Buri will match that of the South, with a maximum temperature of 35-37C in April."
Bangkok Airlines schedules more flights out of Chiang Mai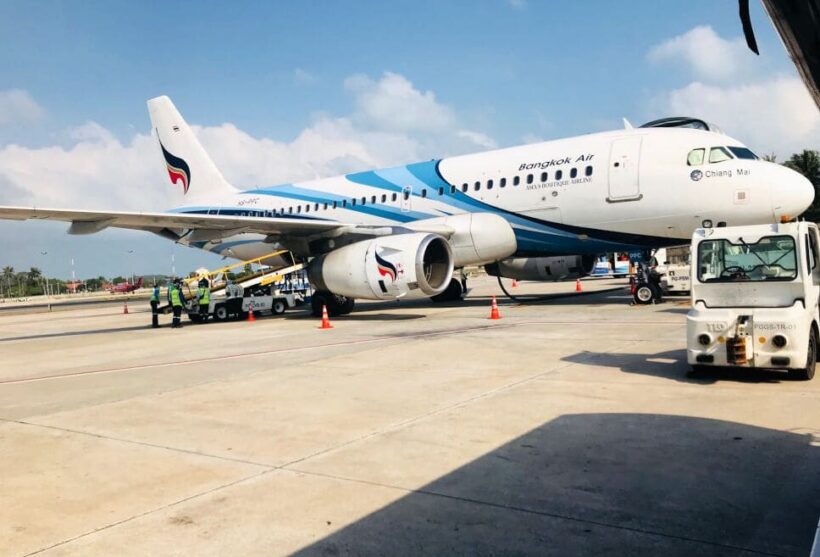 Competition is heating up on two direct airline routes out of Chiang Mai – to Krabi and Luang Prabang in Laos.
But Bangkok Airways is facing tough competition on the direct Chiang Mai – Krabi route, already served with three daily Thai AirAsia flights, while Bangkok Airways will schedule only three flights in March and up to the the end of April, followed by daily services from May.
Bangkok Airways will heading to the two destinations – Krabi in southern Thailand featuring beaches and amazing landscapes, and Luang Prabang, a UNESCO World Heritage town in mountainous Laos – with three weekly flights each from March 31 to the end of October.
Bangkok Airways is scheduling the 144-seat Airbus A319 on the route, while Thai AirAsia flies the larger A320 with 180 seats.
Thai AirAsia's cheapest roundtrip fare from Chiang Mai to Krabi is around 5,500 baht before tax and fees. Online travel agencies such as Skyscanner are not currently posting Bangkok Airways fares for the new service starting March 31.
Airline links from northern cities such as Chiang Mai and Chiang Rai to the two Andaman Sea destinations – Phuket and Krabi – are also attracting the attention of travellers keen to combine mountain and beach experiences into a single holiday.
There are already numerous direct flights from Chiang Mai to Phuket. Thai AirAsia serves the route with three daily flights and roundtrip fares are pegged at around 6,480 baht. Bangkok Airways also offers a single daily flight from Chiang Mai to Phuket with fares around 8,000 baht.
Vietjet's daily service from Chiang Rai to Phuket has been a resounding success.
Bangkok Airways' three weekly Chiang Mai-Luang Prabang service will compete head-on with Lao Airlines when it starts April 2.
The Lao national airline offers five weekly services to the World Heritage town in northern Laos (no flights Tuesday and Thursday).