The Thailand Travel Mart heads to Pattaya this June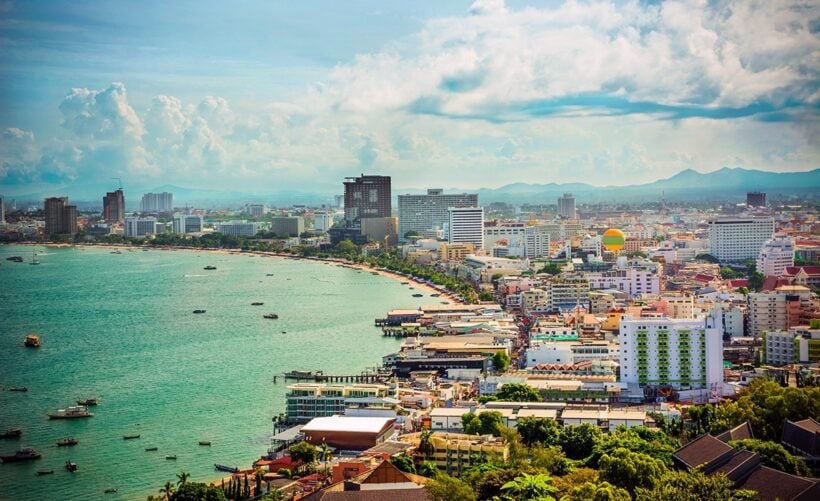 Pattaya will host the annual Thailand Travel Mart this June.
The show was hosted in Pattaya back in 2001, followed by years in Bangkok before it moved to Chiang Mai in 2016 for a two-year stint.
Now the annual B2B event, that showcases travel content from across the country and neighbours in the Mekong Region, moves south to Pattaya's Ocean Marina from June 13 to 15.
A city by the sea with close to 50,000 hotel rooms, many of them in properties flying the brands of international chains, Pattaya is the nearest international beach resort to Thailand's main aviation gateway Suvarnabhumi International Airport.
Notorious for its glitzy entertainment, infamous red light district and over-crowded small beaches, the resort is trying to reinvent itself to appeal to families through themed hotels and water parks. It is also renowned for competition-standard golf courses and a variety of venues for brand launches; regional corporate incentives and conferences.
Pattaya draw thousands of family travellers from the Thai capital and Asia, particularly China, Taiwan and South Korea.
Ocean Marina, the venue for TTM this year, happens to be Southeast Asia's largest yacht marina that attracts regional regattas and a luxury clientele for its bare-boat charters.
The reason to bring the TTM back to Pattaya is the recent launch of an ambitious USD 45 billion investment in Thailand's eastern seaboard region.
Tagged the Eastern Economic Corridor, the region stretches from just north of Pattaya along the coast eastwards to Rayong and Chanthaburi provinces.
Showcasing Pattaya as a prime tourist destination is at the heart of EEC plans and accessible from three international airports in central Thailand will present a 'big picture scenario to international buyers and media attending the TTM.
In the run-up to the travel trade show, government announcements are spotlighting the development of the Eastern Economic Corridor that will require a vast infusion of investment over the next five years.
36 km south of Pattaya a massive development of U-Tapao Airport is already underway. A fast-train rail line, that will link U-Tapao to Suvarnabhumi and Don Meuang airports in Bangkok, has also gained approval during the first quarter of this year.
By 2023, the rail link will establish a transport triangle that will give travellers a choice of three airport gateways within a one-hour transfer by high-speed rail.
Investment in the overall Eastern Economic Corridor has reached USD 9.3 billion since the master plan was approved in 2017.
Initially projects will turn U-Tapao into a major aviation hub linked to a motorway and in close proximity to deep-sea ports.  A high-speed rail link for passenger and cargo will connect the three gateway airports in central Thailand. Within the zone, sometimes referred to a "Greater Bangkok," smart industries will be established compatible with the country's 4.0 goals, which in turn will boost business tourism particularly corporate events, and exhibitions.
Linking U-Tapao with Suvarnabhumi and Don Mueang airports, via a high-speed train will also help to alleviate passenger and aircraft congestion at the two Bangkok airports.
As more airlines fly to U-Tapao, tour operators have an opportunity to check out new destinations and create overland itineraries that explore the eastern seaboard and even resorts in neighbouring Cambodia.
Rayong provinces just 60 km east of U-Tapao airport is home to several beaches and islands that are already popular with tourists.
The 5 km-long Phala Beach, just 34 km from Rayong town, draws tourists to its resorts and beachfront restaurants, while the province's Samet Island, further east, is renowned for its white sandy beaches and four-star resorts.
Commenting on TTM in Pattaya, the Tourism Authority of Thailand governor, Yuthasak Supasorn said:
"Thailand offers a wide array of attractions for luxurious and romantic travel. It features a rich culture and history, wonderful nature, pristine beaches, fantastic cuisine, a full range of tourism-related amenities and accommodation with experienced and innovative service personnel, and most importantly, the hospitality of the Thai people.
"All these factors come together to make Thailand such a great destination to personalise and fulfil a couple's dream romance destination."
TAT projects an attendance of around 300 international buyers from over 60 countries and 300 sellers. Preference will be given to buyers specialising in luxury, honeymoon, weddings and romantic holidays.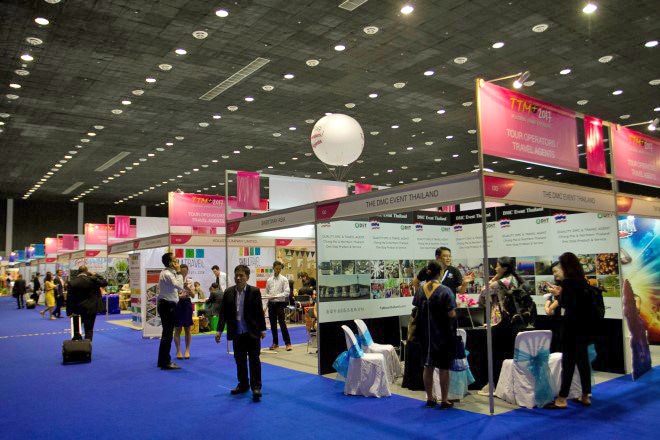 PHOTO: TAT Newsroom


Looking to jettison some items before jetsetting away or chartering a yacht? Look no further than Thaiger Classifieds where you can find and post items, work, property and more for free. Be sure to check out YonderTours for things to do in Thailand and tours across the country.

Read more headlines, reports & breaking news in Chiang Mai. Or catch up on your Thailand news.
Police investigating death of 33 year old Australian in Chiang Mai hotel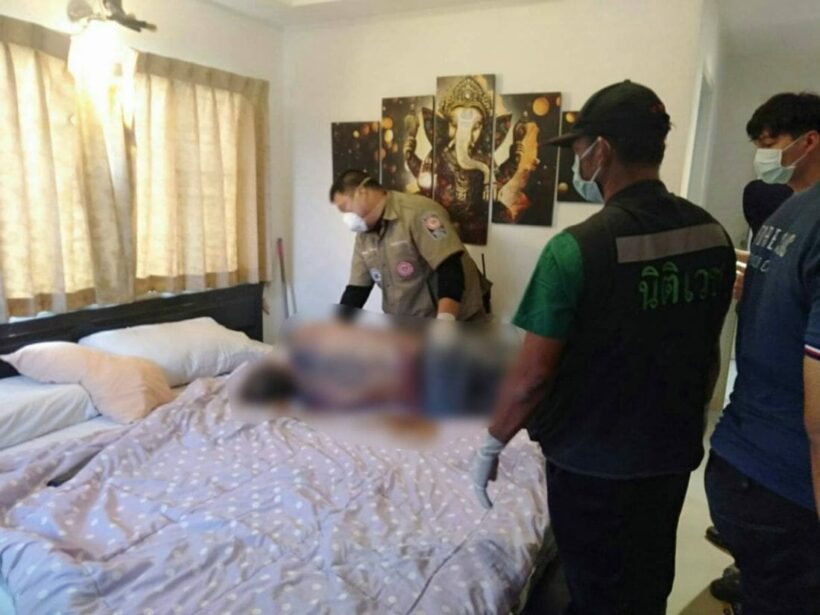 PHOTO: Chiang Mai News
Police are still investigating the death of a 33 year old Australian man in Chiang Mai during the week. The man's body was sent for autopsy whilst police speculate a drug overdose may have been the cause.
The body of the man, identified as Daniel Thomas Janse was found at 4pm on April 17 at a hotel in the Chang Phueak area, according to the Chiang Mai News.
Police say there was no sign of a struggle in the room and suspect the man may have died of a drug overdose. The man's body was sent to Maharaj Nakorn Chiang Mai Hospital for autopsy.
Thai language social media in Chiang Mai have responded to the news of a dead foreigner being found in a hotel room by mostly asking the name of the hotel to avoid the deceased's ghost.
SOURCE: Chiang Mai News
Central and upper Thailand residents warned to stay indoors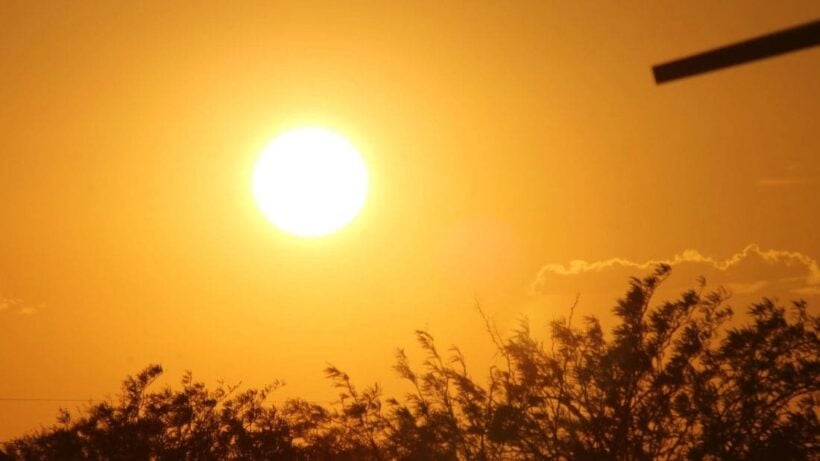 Thailand's Meteorological Department is warning people to avoid out-door activities due to the current high temperatures which are forecast to exceed 43C today in several northern provinces.
They are also advised to stay clear of big trees, poorly-erected structures or large billboards because of freak summer storms and strong winds caused by a low pressure cell over the northern part of the country.
In Bangkok, the TMD predicts that temperatures today will vary from 37-40C, with wind speeds of between 10-20Kph.
Thailand's northern region will experience hot to very hot weather today, with temperatures varying between 39-43C, plus freak summer storms and strong winds expected in about 10% of the region.
Northeastern provinces will also experience high temperatures ranging between 39 and 41C with freak storms covering 20 percent of the region.
Temperatures in the central region are predicted to vary between 39 and 42 C with wind speeds of 10-20Kph.
The eastern coast of the South is partly cloudy today, with temperatures ranging from 25-27C at the low end, with highs of 34-36C.
The western coast is also partly cloudy today, with temperatures ranging from 24 to 37C.
Central and north swelter with threats of summer storms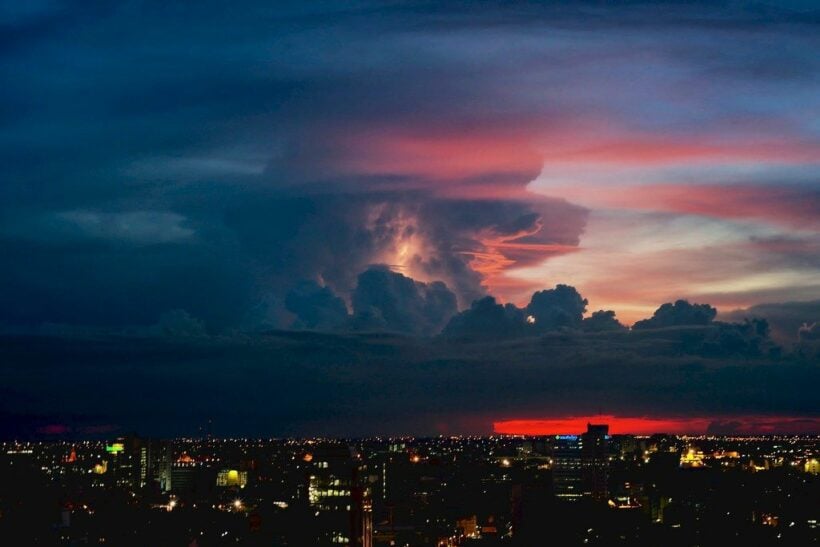 The mercury shot up to 40C in Bangkok yesterday and 35 other provinces in north and north-east Thailand also experienced hot to very hot weather amid brewing summer tropical storms.
The Thai Meteorological Department pointed to the hot low pressure cell covering upper Thailand and the southerly and southeasterly winds prevailing over the North, the Northeast, the Central, the East, and the South regions throughout this week.

Bangkok's forecast
They are warning residents to avoid outdoor activities and beware of gusty winds by staying away from big trees, unsecured buildings, and billboards is there are signs of thunderstorms brewing in the skies.
Today Bangkok will swelter in 37C temperatures with 38C in the next few days whilst the northern regions continue with more hot weather.
Chiang Mai will is forecast to reach 40C today as the unsettled and hot weather preempts the coming wet season… sometime soon.

Chiang Mai's forecast