Property
Phuket Property Watch: Same old game – new players, rules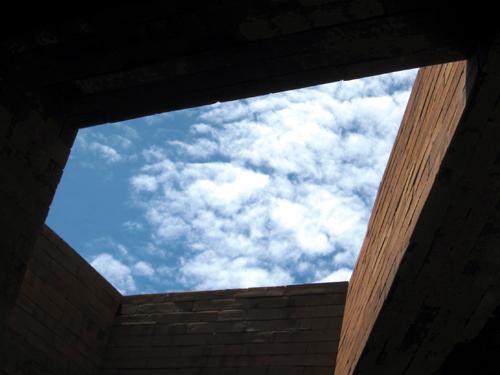 PHUKET: It's been said that all that glitters is not gold and real estate is an example of the vast wealth that simple plots of dirt can conjure up. But bringing on the bling can certainly attract some of the more adventurous souls out there.
Last week, an image of a Phuket property man's life, which had taken a turn for the worse, flashed up on various news sites across the island. The mug shots with police and the threat of pending deportation are a sad reminder of the personal demons of paradise.
My mind's eye turned back to the Phuket boom years after the new millennium, and I had a hard time reconciling the distant vision of success with the immediate prospect of certain failure.
For the most part, our property sector has taken a predictable course in cyclical growth from an emerging story line, with more entrepreneurs than institutional developers. Phuket has historically been unlike other parts of Thailand in that its tourism and property sectors have a large segment of foreign players. Despite the stories of meteoric rises from rags to riches, there were no corresponding large-scale defaults of epic proportions. Of course there have been some, which have inflicted considerable pain on naive purchasers.
More than a decade has come and gone since mad dogs and glory saw demand sprint far ahead of supply. Imagine Usain Bolt racing with a hippo. The fix was in.
Today, as we all know, the tables have turned, the baby has grown into a full fledged adult and the welcome mat, while still out, is now dominated by bigger players who have no trouble flexing their toned muscles.
Since the global financial crisis, Phuket's expat real estate players have felt a continued pressure similar to global warming. The seas are rapidly rising and it has been a daily race to sink or swim. Of course, many have had to change course, going from sales into rentals, estate management, online anything or completely different businesses. The world they had known had disappeared and a ransom note was left by the nightstand.
In the unique Thai world of "same same but different", everyone in the industry has had to take a reality check, change expectations and tune up or tune out. Sure there are hold-outs wanting the good old days to return. For them, the best advice might be anticipating when hell freezes over. It's been no different for local Thai developers who hear the running of Bangkok bulls over and over each and every night.
Today, there remains money to be made on the island whether you are Thai or an expat, but the goalposts are higher and competition fierce. Sure the highways glitter with foreigners' red license plates but most of these are funded through money from abroad. Things in the property trade are not as easy as they used to be, but for a few, success remains achievable, unlike many countries in the West where it's best to just not bother getting out of bed, roll over and cry the entire day.
Life in paradise is not as cheap as it used to be, when it was forty baht to a dollar. Nor as easy as just showing up and opening the door with a flood of easy property sales. The vicious competition of new emerging markets, resales, cheap rentals and shoebox condos are enough to make most people dizzy.
In days past, foreigners who traveled to the East had the opportunity to remake their lives, rewrite the book, and this remains the case to this day. But one thing for sure is that Easy Street is a dead end, and there are no short cuts.
Reality has bitten back and the truth is just like selling dirt. Making money on property here, as in most parts of the world, is a long-term proposition. Certainly there are exceptions, but for the most part hard work, good ideas and dogma are the only things that count in this race. Add in a little luck, but be very wary of getting too close to the edge; it's a long way down.
Bill Barnett is the Managing Director of C9 Hotelworks and can be contacted through C9hotelworks.com.
Keep checking our online Phuket Property pages, join our Facebook fan page or follow us on Twitter @PhuketGazette for the latest local, national and international property news updates.
— Bill Barnett

Join the conversation and have your say on Thailand news published on The Thaiger.
Thaiger Talk is our new Thaiger Community where you can join the discussion on everything happening in Thailand right now.
Please note that articles are not posted to the forum instantly and can take up to 20 min before being visible. Click for more information and the Thaiger Talk Guidelines.