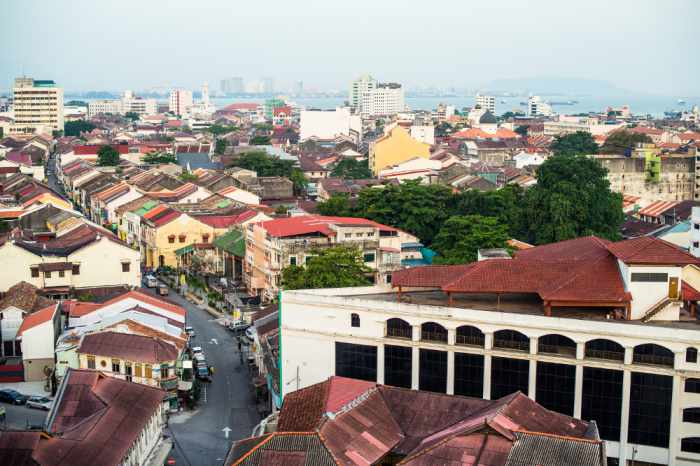 PHUKET: First of all, no, panang curry is not from Penang. And yes, of course, it is debated. It's ok though, because the northern Malaysian island is overflowing with taste-bud dazzling dishes. When or if you find yourself in this hotpot of ethnic diversity and boundless character, you will find a wondrous assortment of flavors far beyond the food.
Although it is an island, Penang is accessible by two bridges and has its own international airport. Having the closest Thai embassy to Phuket that issues one-year visas, those bridges see a steady flow of visa run vans in and out of Penang. However, sketchy van rides (story here), stricter enforcement of immigration laws (story here) and affordable direct flights on Firefly airlines (schedule here) may change the visa run scene.
For travellers who find themselves in Southeast Asia, Penang should definitely be on their radar. With its narrow winding streets, worn but clean and unique colonial edifices, and spectrum of activities to satisfy most tastes, it's a haven for those seeking a smaller Asian city that exudes an air of exotic mystery.
As an island along the strategic maritime trading route of the Straight of Malacca, Penang has been a trading hub for centuries. The majority of the inhabitants are a mix of Malay, Chinese and Indians. The 16th and 17th centuries saw waves of Portuguese and Dutch reign and in the late 1700s, the British set up shop in Penang making it the first British settlement in Southeast Asia.
The British influence is glaringly obvious in the colonial style architecture and street names like Lebuh (avenue) Kimberly and Lebuh Buckingham, not to mention the cultural center, George Town. But behind the thin Western facade lies quaint boutique shophouses and guesthouses with charming courtyards surrounded by intricate Chinese carvings and murals of brightly colored, fearsome characters.
A UNESCO World Heritage site, Penang is certainly well-steeped in its own inherent charm, but the city has also capitalized on the creativity of the Penangites. Placed all around the city are wrought iron caricatures sporting short, wry narratives about the street they are located. Like the outline of a fat man tip-toeing across a ledge which says, "The local Chinese say the rich men who lived on Muntri Street kept their mistresses here, hence the name Ai Cheng Hang or Love Lane."
A popular activity is to find one of the maps which show the location and description of all 50-some of the sculptures and rent a bike to roll around and see them all. Along the ride, it is hard to miss all of the funky street art adorning walls and buildings. It all stemmed from a small street art project in 2012 which has snowballed and now the quirky paintings, many featuring cats, are everywhere.
The best way to glimpse back to the lifestyle of the early Chinese immigrants is a visit to the fascinating Peranakan Mansion. Peranakan is the name taken by the "Straights Chinese" who settled in Singapore, Malacca and Penang, and are also found in other surrounding regions like Phuket. Over time, their Chinese traditions fused with those of the neighboring Thai, Malay and Burmese to forge their own set of unique cuisines, fashions and beliefs.
The museum is housed in a cavernous old mansion which was in a steady state of decay until it was recently revived to its current glory. The house itself is unique in that it sports English tiles, Scottish
ironworks and Chinese features of excruciating detail as well as its own temple with bas relief carvings depicting heaven and hell. The enigmatic museum director Lillian Tong explained that treasures of huge cultural significance were unearthed throughout the vacated mansion after they acquired it.
On display throughout the mansion are over 1,000 artifacts depicting the rich history of the culture. Items such as painstakingly crafted beaded slippers for the women to flaunt, finely woven textiles to wear and opulent mother-of-pearl inlaid day beds for the men to laze the day away on smoking opium. It's easy to get lost for hours gazing in disbelief at the exorbitant collection.
As a traveller or photographer, it is immediately apparent just how photogenic Penang is. Be sure to have ample memory cards, batteries and personal stamina. When you're ready for a break, the Penang Camera Museum beckons.
The two-storey, 325-square-meter ode to photography contains over 250 cameras dating back more than a century from all over the world. If available, get a tour, as the guide is very knowledgeable and entertaining as he quizzes groups on photographic history and camera technology. Don't forget to get a selfie with the picture they have of the first selfie being taken.
What many may consider the main attraction of Penang is the variety of incredible eats. There is just so much good food everywhere that it's a wonder everyone isn't overweight. Some of the local, must-try dishes are the char kuey teow wok fried noodles, the spectrum of curries in nasi kandar and the sweet coconut and pandan rice of nasi lemak served surrounded by little piles of everything from fried chicken to spicy anchovies. The Penang-style roast pork is incomprehensibly amazing and one would be doing themselves a great disservice by not indulging.
Naturally, since they comprise one of the three main ethnic groups in Penang, the Indian influence permeates throughout the city. An aimless wander around Little India is compulsory and heading there with an empty stomach even more so. In fact, hitch a ride on one of the iconic trishaws which perpetually crawl through the streets blasting tinny music and decked out in flowers.
Bollywood posters plaster the front of CD and DVD shops which also blare the soundtracks through loudspeakers. The area is rife with tailors and vendors hawking Indian spices, trinkets and delicious snacks like samosas and pakora.
Perhaps the best note to leave off on before leaving Penang is a jaunt to the top of Penang Hill (Bukit Bendera) on the snazzy new cable car. Go early to avoid the hordes and revel in the cool temps and grand views. There is a colorful little Hindu temple, restaurants and a botanical garden to explore atop the 833-meter-tall hill.
The thing about Penang is there is always something around the corner to tickle the senses. From the rich culture and smiling faces to the heavenly cuisine and eccentric street art, Penang merits a spot on any traveller's agenda.
If considering a trip to Penang, keep in mind that the George Town Street Fest will be held for the entire month of August. Festival Director Joe Sidek sums it up best, "We aim to make this an enriching experience for everyone with our offering of a diverse palette of world-class events that immediately transforms George Town into a borderless stage celebrating art, culture and heritag
— Jeremie Schatz

Enterprising young Cambodian impresses with multi-lingual skills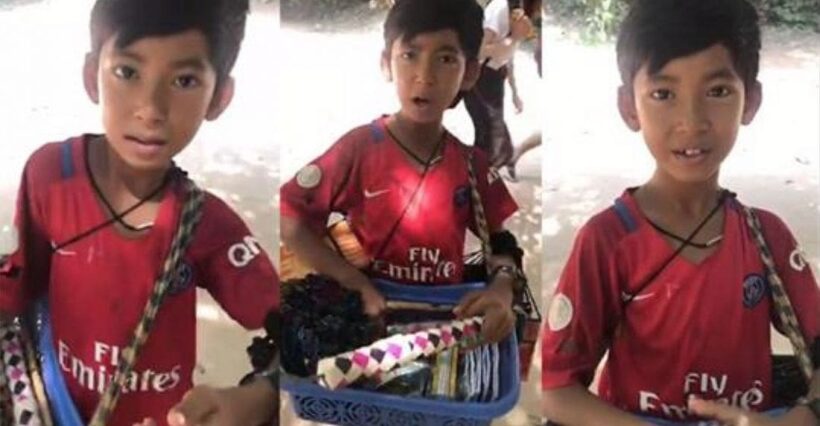 Young vendors become very resourceful at extracting money from tourists. All in the quest of making an honest living and bringing some money to their families. This young boy seems to have knowledge of at least seven languages, obviously representing the most popular languages spoken by the tourists he speaks to during his daily rounds.
Netizens are impressed by his talents but some are saying that the boy has to develop this skill in order to survive. A translation follows some of the many languages he is able to use in his daily work. Let's hope he gets the opportunity to use his skills in a prosperous career in the future.
We'll take five of whatever you're selling!
New additions to the Thailand Michelin foodie guide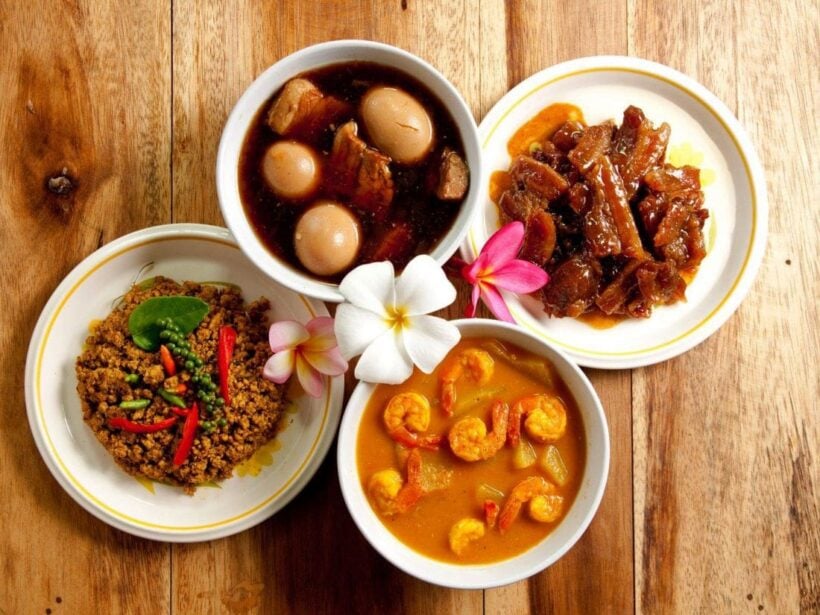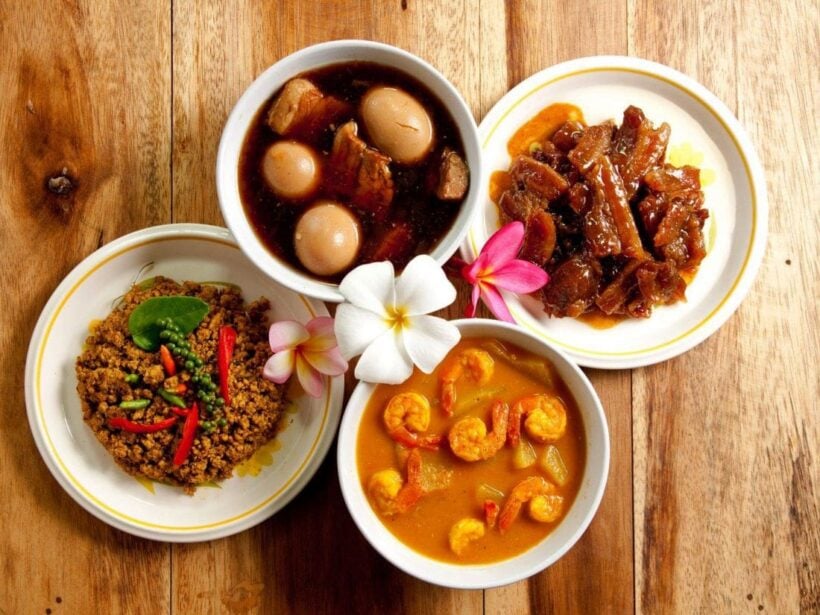 by Khetsirin Pholdhampalit
Thai street food eatery Jay Fai has retained its one Michelin star for the second consecutive year and the legendary Thai restaurant Methavalai Sorndaeng is among the new 10 additions to have been awarded one star, according to the announcement of eateries making it the second edition of Michelin Guide Bangkok.
No restaurant has achieved the coveted highest three-star rating.All three two-starred restaurants in the inaugural edition, namely Gaggan, Le Normandie and Mezzaluna have retained their stars, while Suhring has been upgraded from one to two stars.

The little red guide has been extended to cover the best dining venues in the Southern provinces of Phuket and Phang Nga for its 2019 edition.

However, Pru restaurant in Phuket is the only restaurant in the two Southern provinces to have been awarded one star.

The other 14 restaurants in both cities, such as the famous venues of Raya and Chomchan received Bib Gourmand awards for being 'good value for money'.

In addition to Methavalai Sorndaeng and Pru, other new one-starred additions include Le Du, Gaa, Canvas, R.Haan, Saawan, Sorn, Ruen Panya, and Suan Thip.

Dining venues in Bangkok's neighbouring provinces of Nonthaburi, Pathum Thani, Nakhon Pathom, Samut Sakhon and Samut Prakan are also covered in this new edition.

ORIGINAL STORY: The Nation
Plain packaging for cigarettes being introduced to discourage smoking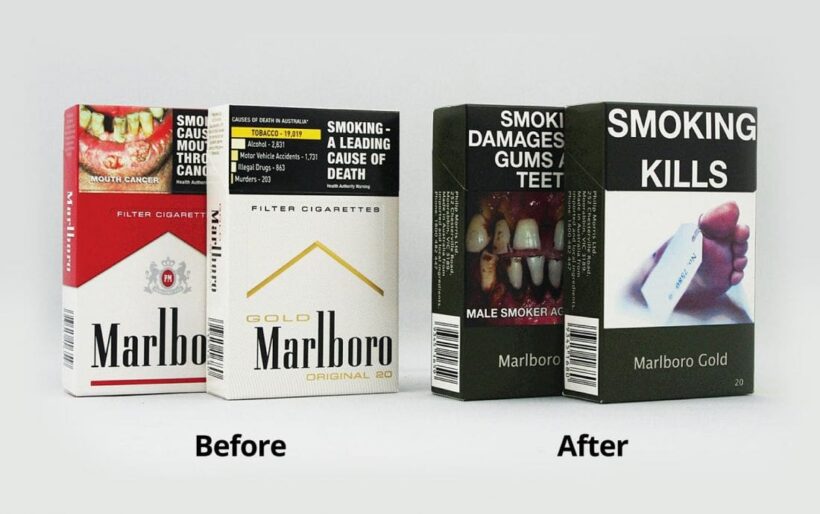 PHOTO: Example of the changes to cigarette packaging now being implemented in Thailand
In the moves to modify polices relating to smokers in Thailand, some of the new legislation is directed towards manufacturer packaging
Cigarette packets will soon be plain and much less attractive under the new regulations approved by the National Tobacco Products Control Committee.
Public Health Minister Piyasakol Sakolsattayathorn says that the plain packaging will replace the current packaging. They say the current guidelines have been used for more than five years and become 'familiar' with smokers to the extent that it is 'no longer effective' in discouraging people from smoking or making people recognise the health threats from cigarette smoking.
He says the plain packaging will be standard and applied to all brands of cigarette. He added that colorful or appealing packaging will not be allowed as it is regarded as marketing of cigarettes.
The Minister says that the introduction of plain packaging regulation would make Thailand the first country in Asia and the eleventh in the world that adopts this kind of 'negative' packaging to discourage cigarette smoking. Australia was the first country to enforce plain packaging; the most recent country was Mauritius.
Dr Chayanan Sitthiboot, director of the Tobacco Consumption Control Office, says cigarette manufacturers have one year to prepare for the new packaging.