EC defends its proposals to overhaul political system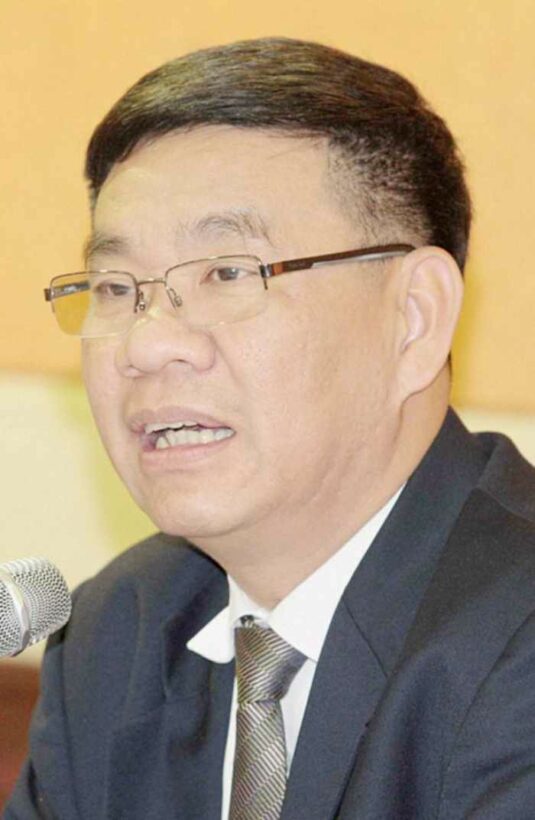 PHUKET MEDIA WATCH
– Thailand news selected by Gazette editors for Phuket's international community
EC defends its proposals to overhaul political system
The Nation / Phuket Gazette
PHUKET: The Election Commission (EC) yesterday denied that its reform plan put to the National Council for Peace and Order last week came at the expense of politicians, saying its intentions were above-board – to make polls free and fair and allow only good people to serve the public.
"We did not suggest the proposal by following someone's order. We don't want to please anyone in particular. We just want to give good solutions to the junta, which asked us for our opinion," said EC member Somchai Srisutthiyakorn.
The EC's recommended measures have been heavy criticised, especially by politicians, with some claim they restrict MPs' rights.
But its proposals may be just a small part of a large number made by other agencies to the junta under its request, he said.
"It may be just one of the 100 replies [the junta received]," he said, adding that it was too early to say if any of them would be adopted.
The proposals were submitted to Surasak Kanjanarat, permanent secretary of the Defence Ministry, who heads the NCPO's reform panel.
Among the more controversial parts was one limiting members of parliament to two consecutive four-year terms.
Somchai said he did not make the proposal or believe such measures could really prevent political families from extending their influence, as spouses, children and relatives of ex-politicians could always replace them as proxies.
The suggestion to have half of MPs coming from the party-list system would boost the chance of small parties competing with bigger parties and reorient all parties towards vying more on policies, he said.
All senators should be appointed, as electing them "won't do any good", he said.
"The process of obtaining them would be like that of MPs and we would end up creating a fiefdom of spouses of MPs and senators," he said.
However, the selection process for the Upper House should be made more fair, rigorous, inclusive and representative than the existing one where a panel of seven people has the final say.
Somchai also threw his weight behind an idea to try to stop political parties from campaigning on specific monetary promises or populist policies that voters will enjoy in return for their votes.
Pheu Thai Party's policy of raising the minimum wage to Bt300 per day was an example. Such policies may not be sustainable and such ploys could see parties competing on populist policies for votes. While political parties should have the right to espouse concrete policies, they should not specify fiscal figures, he said.
On the bigger picture, politicians were to blame for the coup, he said, as they were unwilling to compromise and this eventually led to the power seizure on May 22.
"Politicians didn't try to protect democracy and that's why the situation is like this. They should have learnt to take some steps back and be flexible. If [the then ruling Pheu Thai Party] had accepted [the EC's proposal to defer the election], the situation today wouldn't be like this."
But protracted political division was still festering and only temporarily submerged by the NCPO.
"It's as if it's under the water," he said of the dormant political rift.
Key points in Election Commission reform proposals:
Electoral system: A mixed system of both constituency-based and party-list MPs should be maintained. The number of constituency-based MPs, however, should be reduced to the same number of party-list MPs. As a result, each constituency should still have one MP but its size will be bigger.
Senate: Appointed only.
MPs: Their term should be limited to two consecutive four-year terms. Their parents, children, and spouses should be banned from running in the same election term. People convicted of election fraud, drug offences, and lese majeste should be banned from running in an election.
Cabinet: Prime ministers and Cabinet members who have stepped down or lost their posts should not serve as caretakers, with permanent secretaries taking over.
Election Commission: The EC should be solely responsible for scheduling an election date without requiring approval from the PM..
— Phuket Gazette Editors
Keep in contact with The Thaiger by following our
Facebook page
.
Singha grabs a 90% stake in Thailand's Santa Fe restaurant chain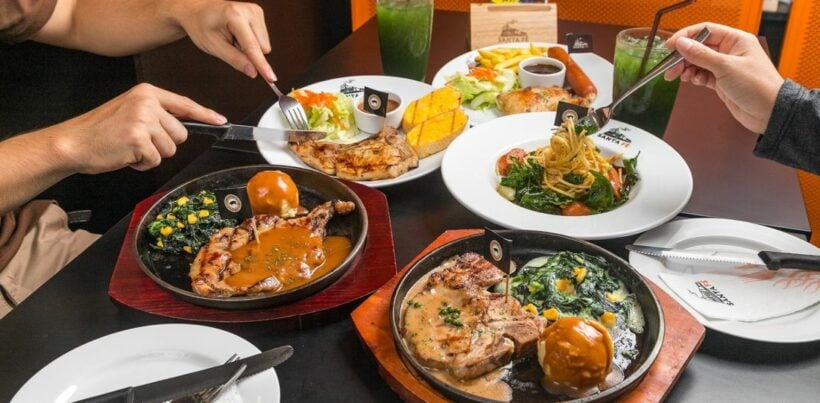 (…or is that a 90% 'steak'?)
PHOTOS: Wongnai
DealStreetAsia, an investor news site reporting on Asian business, confirms that Singha Corporation has purchased a majority stake in the Thai restaurant chain, Santa Fe. It's understood that Singha purchased the shares held by Lakeshore Capital for approximately US$50 million or 1.53 billion baht, giving it a 90% stake in the chain seen in most Thai shopping centres.
The Nation reports that Singha will now oversee over 110 restaurants across Thailand in one of the country's biggest food industry deals of the year. The company first turned its attention to the food industry two years ago, launching Food Factors Company under the Boon Rawd Brewery group.
WongnaiFood Factors aims to make 5 billion baht over 3 years under the stewardship of Piti Bhirombhakdi. The company has an ambitious long-term target of 10 billion baht a year, along with plans to be listed on the stock exchange.
The Santa Fe chain was established in 2003 by Surachai Charn-Anudet's KT Restaurant Company, with the aim of becoming a major competitor to Sizzler, the American chain brought to Thailand by Minor Food.
SOURCE: The Nation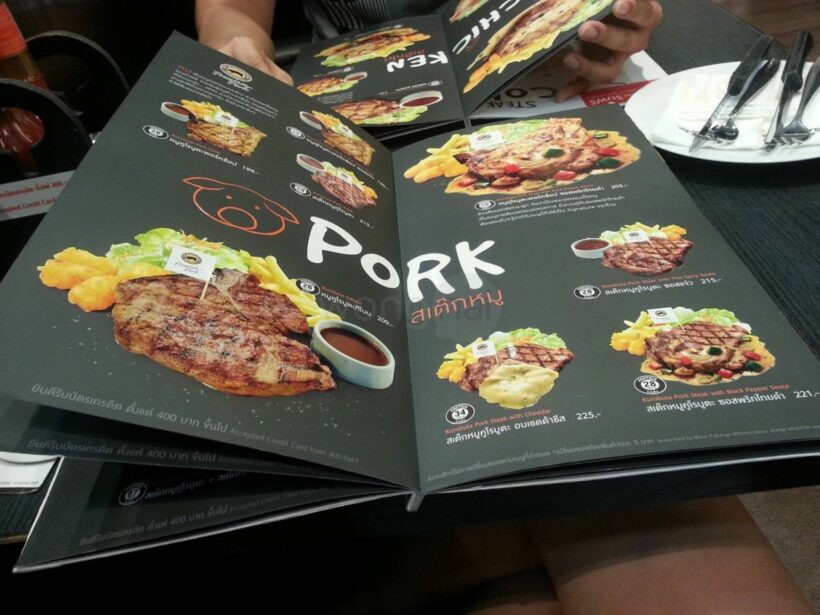 Keep in contact with The Thaiger by following our
Facebook page
.
TAT says 'all go' for tourism discount campaign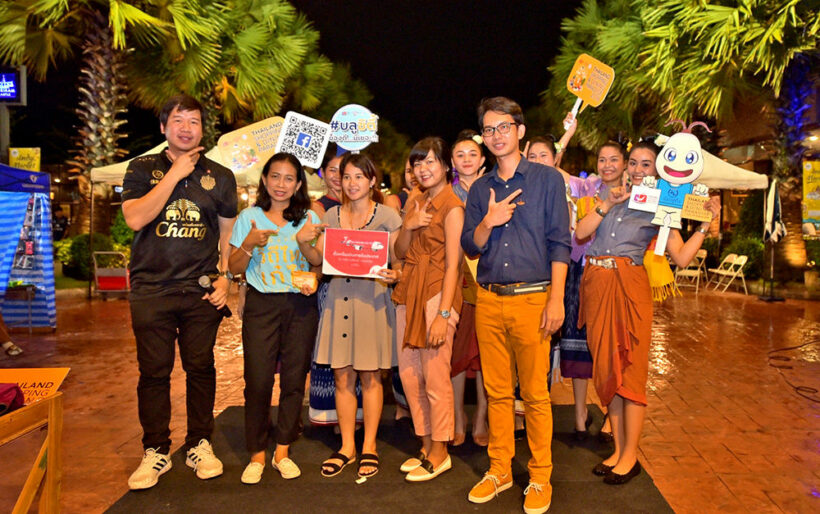 PHOTO: Thailand Shopping and Dining Paradise
The Tourism Authority of Thailand's governor says that the TAT will introduce two domestic tourism promotional measures – a 100 baht nationwide tourism campaign, and "shocking-price weekday" discounts.
The 100 baht campaign will offer some 40,000 products and services at only 100 baht each. Registration is required and will be open on November 11-12 and December 11-12, 2019, for up to 10,000 people each day on the the TAT website, starting at midnight each day.
The weekday discount campaign, valid Mondays to Thursdays will run from November 1 until December 3, offering up to 70% discounts on selected tourism products. The TAT will open an online store offering the same discounts. Eligible purchases made with the government's wallet app will also receive a 15% VAT rebate.
The TAT says they are now ensuring the readiness of the system to accommodate registrations, after issues found during the previous 'Chim Shop Chai' campaign for Thais in a recent successful economic stimulus package from the government. In that campaign the government handed out 1000 baht gift to Thais with the stipulation it had to be spent in another province. 12 million Thais registered for the program.
The governor says he is confident these measures will provide an ongoing economic boost following the success of the Chim Shop Chai campaign, spiking revenue 10-20% during the campaign.
SOURCE: National News Bureau of Thailand
Keep in contact with The Thaiger by following our
Facebook page
.
Thailand road toll: 554 dead this month, 11,462 this year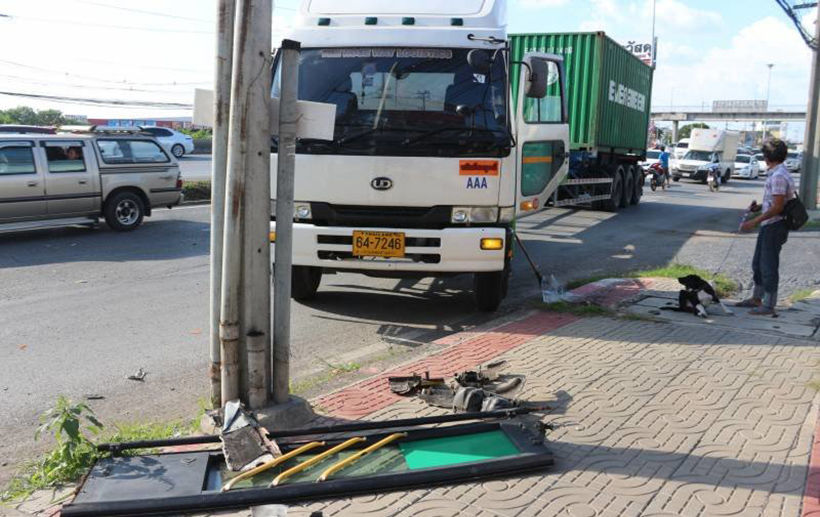 PHOTO: U-Turn crash in Bangkok – Daily News
Daily news reports fatalities at the scene of accidents yesterday claimed the lives of 21 people. Yesterday was a busy day on Thailand's roads at the end of a long weekend.
They say the numbers reported are only those that die at the scene. In reality, when hospital deaths and all regions report their stats, the figures end up much higher.
So far this October 554 have died at the scene of accidents resulting in a yearly total nationwide of 11,462. Thailand is recognised by the World Health Organisation as the fifth highest road toll in the world, per capita.
Figures are reported daily by Daily News who highlight the need to be vigilant at U-turns in their story about this air-conditioned bus (above)on Route 29 that collided with the back of a container truck.
Seven passengers on the bus were injured in the accident on Pahonyothin Road near the Kesri 5 housing estate in Klong 1, Klong Luang district north of Bangkok. The truck driver was trying to execute a U-turn at the time.
SOURCE: Daily News | ThaiVisa
Keep in contact with The Thaiger by following our
Facebook page
.