Phuket Movies: Review of 2011 film releases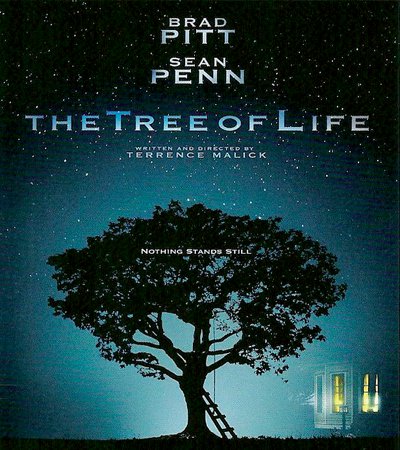 PHUKET: Expect a barrage of year end reviews and lists in coming days.
Newspapers love them. They close a chapter, let us remember if we should remember a year at all, and remind us of what, if anything, we should hold onto from these past 12 months.
Was the Tree Of Life a defining moment in cinema history, or a yawn-a-minute trip down the rabbit hole to passing out on the sofa? In a world gone mad with lists and awards, here is our homage to the list and our "Not Best But We Think They Should Be On A List Of Films Of The Year Award". There's also a selection which irked us too. And one book, just to be different.
January was depressing
It takes a few weeks for us all to get into the swing of a new year, and the same was true for film in 2011. It was slim pickings, but Company Men (Ben Affleck, Tommy Lee Jones, Kevin Costner), a drama about a group of company men who fall on hard times during post-credit crunch America, was a surprise hit. We salute this little-known film and in the same sentence advise you to sidestep The Green Hornet (Seth Rogen, Cameron Diaz), released in the same month.
February was not fun
Bieber fever gripped the world again, with the release of his documentary Never Say Never. With US$98 million in US box office takings to date, the world is still mad for the 17-year-old singer.
March was for mega-budgets
The month started with release of The Adjustment Bureau (Matt Damon, Emily Blunt). It amassed US$128 million from a budget of US$50mn. It was terrible, but turned a profit. Rango will no doubt feature on many 2011 lists. Starring Johnny Depp, this computer-animated Western about a chameleon, Rango, was a critical and box office success, taking more than US$242mn in the US alone from a US$135mn budget.
Sci-Fi action flick Battle For Los Angeles was the month's other box office mega-movie. Aaron Eckart starred as the platoon sergeant hellbent on stopping a fleet of hell-raising aliens from taking over Earth. With a budget of US$70mn, the movie took a staggering US$211mn. Limitless (Bradley Cooper, Robert De Niro) was another hit, reeling in US$156mn from a US$27mn budget.
Jane Eyre, Kill The Irishman and Paul were the less grandiose films of the month that piqued our interest.
April was a long time ago
The Conspirator, directed by Robert Redford, was one of the films of the year. Delving into the events surrounding the assassination of President Abraham Lincoln, and starring the trio of James McAvoy, Tom Wilkinson and Erin Wright, this was a beautifully executed film and a 'must see' if you like historical dramas.
Water for Elephants with Twilight's Robert Pattinson and Christopher Waltz was the most underrated film of the year. Set in the time of the Great Depression, this was a charming slow dance back in time.
The Greatest Movie Ever Sold from Super Size Me director Morgan Spurlock was a fun, fascinating launching pad into the heady world of Brand America. If you liked his previous documentaries, you won't be disappointed on this outing.
May was momentous
US$485mn is how cinemagoers paid appreciation to Thor. The hammer-wielding blonde barbarian-god banished to Earth to meet the damsel-in-distant distress was a formula which resonated with audiences worldwide. It helps having Natalie Portman and Anthony Hopkins nailed to the movie poster too, to pry open movie fans' wallets.
Pirates of the Caribbean: On Stranger Tides was the fourth time Johnny Depp got dressed up as Keith Richards, and fans of the franchise weren't disappointed; US$1 billion at the box office is testament to that.
Then there was the movie everyone in Thailand was waiting for: The Hangover Part II. The Wolf Pack's tawdry exploits in the capital, or "Hola, City of Squalor", was a laugh-a-minute dredging of debauchery. A throng of Phuket expats served as extras in the film, which made it feel, for a moment, like Hollywood had extended an open hand to Phuket.
The Tree of Life won the Cannes Palme d'Or, and the film of the year according to many. A surreal tale of the meaning of life viewed almost dialogue free through the eyes of a man who casts his gaze back on his life, and the loss of his brother. With dramatic scenes taking the viewer into the far reaches of space and into supernovas, to gusting through nebulas and diving into the deepest, darkest pockets of Earth's oceans, and surging with waves crashing to shore, this movie takes you on a journey of interconnectivity. Life is indeed a tree. It's either the most beautiful film you've ever seen, or a fast way to fall asleep on the sofa. Either way, you have to experience it.
June was just super
JJ Abrams Super 8 alien-on-the-lam flick was on most people's lips in June. As was X-Men: First Class and another comic book adaptation Green Lantern which we thought were hmm-kay, and worth a few hours of your time if you like the genre. Oh, and of course, Transformers: Dark Side Of The Moon sent fans of Michael Bay's slow-motion action sequences into a state of, well, robotic sensory overload. It didn't compute with the critics despite being a box office smash (more than US$1bn).
July was for funnies
Horrible Bosses was the comedy release of July, the sole amusement being Colin Farrel in his fat suit, acting absurdly funny in the theme of the movie's title.
Cowboys & Aliens (Daniel Craig, Harrison Ford) wasn't meant to be a comedy, but we giggled and liked it nonetheless.
Other funnies of July included Friends With Benefits (Justin Timberlake, Mila Kunis) which we rolled our eyes at, but it had millions reaching in their pockets to see it.
That little-known franchise of films, Harry Potter, churned out another one in July, The Deathly Hallows Part II, and was the box office hit of year at the time of writing with US$1.3bn.
August was for Apes
Any movie where an ape rides a horse is worth some ink. Rise Of The Planet Of The Apes: see it; enough said.
The Inbetweeners movie, a spin-off from the sit-com about a group of hapless British teenagers, was a surprise hit with critics and at the UK box office, generating a UK45mn pounds from a UK3mn pound budget.
One Day, starring Anne Hathaway and Jim Sturgess, was the romance film of the year in our eyes. A tale of enduring love adapted from David Nicholls' 2009 novel. Well acted, well written, well directed. Touching, simple and a rare beauty in a genre filled with tragedies.
September sucked
This was the worst month for movies in our mind. Apollo 18, Shark Night 3D, Creature, Warrior, Straw Dogs and Abduction were all easily forgettable and we were glad when October rolled around.
October was for the kids
Action-comedy Johnny English Reborn was fun and a great one for the kids with Rowan Atkinson reprising his role as the bungling secret agent. The film reeled in a credible US$145mn from a US$45mn budget.
Three Musketeers was another hit with the young ones and a well-known children's tale brought to life on the big screen, and was another US box office success, earning US$132mn from a US$70mn budget.
November was horrific
In Time, with Justin Timberlake and Amanda Seyfried (the one that looks like Dakota Fanning) is a contender for "Most Poorly Executed Film With A Good Premise Award". It's laugh-out-loud bad.
Winner of the "Sickest Movie Sequel Ever Award" goes to horror flick, Human Centipede 2. Banned in most count
— Fraser Morton
Keep in contact with The Thaiger by following our
Facebook page
.
BTS is Thailand's most-streamed act on Spotify for 2019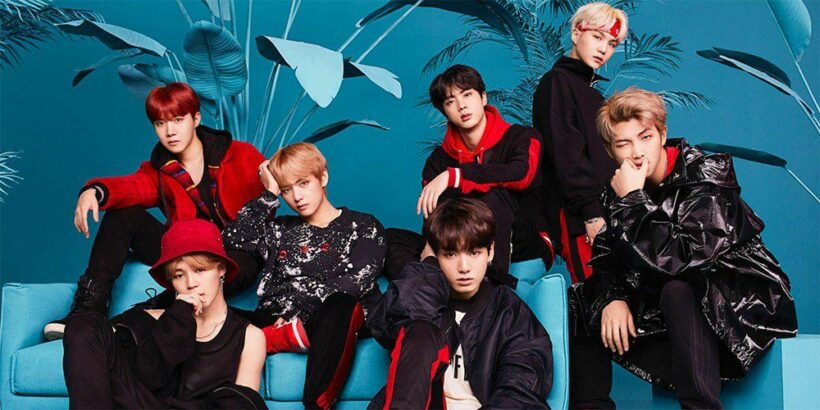 …and the most streamed K-Pop act in the world.
Another year of music is about to play its final chords. Streaming services, a mere curiosity a decade ago, are now the main source of revenue for many artists. In 2019, Streaming music will account for 80% of industry revenues, nearly US$9 billion this year.
Bangtan Sonyeondan, better known around the world as BTS, were the most streamed artist in Thailand, and the the most streamed K-Pop artist in the world this year. The South Korean septet also topped the global streaming table on Spotify. BTS had more than 3 billion streams among global audiences this year.
In Thailand, the top five places were all K-Pop artists, despite the groups singing, mostly in Korean. Blackpink were second, followed by GOT7, NCT 127 and EXO.
More than 14 million listeners in Thailand follow BTS each month and the Korean girl group Blackpink has 8 million followers a month. Blackpink's 'Kill This Love' was the most streamed song in Thailand, followed by the BTS hit 'Boy with Luv' (feat. Halsey). Globally, the two songs switched positions, with 'Boy with Luv' coming first, followed by 'Kill This Love'.
'Boy with Luv' was streamed more than 300 million times so far this year.
Blackpink has a huge Thai following because one of its members is a Thai national. Lalisa "Lisa" Manoban was one of three people from Thailand chosen to be on Time magazine's Time 100 Next 2019 list.
BTS are the only act, local or international, to sell out two stadium concerts at the Rajamangala Stadium in Bangkok. In another of its 2019 record-breaking streaks, BTS landed the Guinness World Record for the fastest time to reach 1 million followers on the video-sharing platform TikTok.
SOURCE: Bangkok Post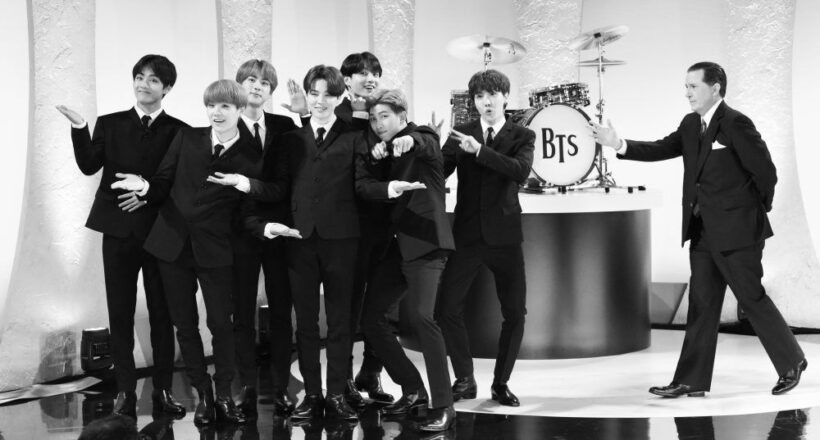 PHOTO: It looked like The Beatles performing in the same Ed Sullivan Theatre in 1964, but in May this year BTS performed on the The Late Show with Stephen Colbert. The producers recreated the same look and feel as the earlier Fab Four performance. Only The Beatles and BTS have had three number ones on the Billboard music charts in the same year.
Keep in contact with The Thaiger by following our
Facebook page
.
Tesla's Elon Musk wins defamation trial over 'pedo guy' tweet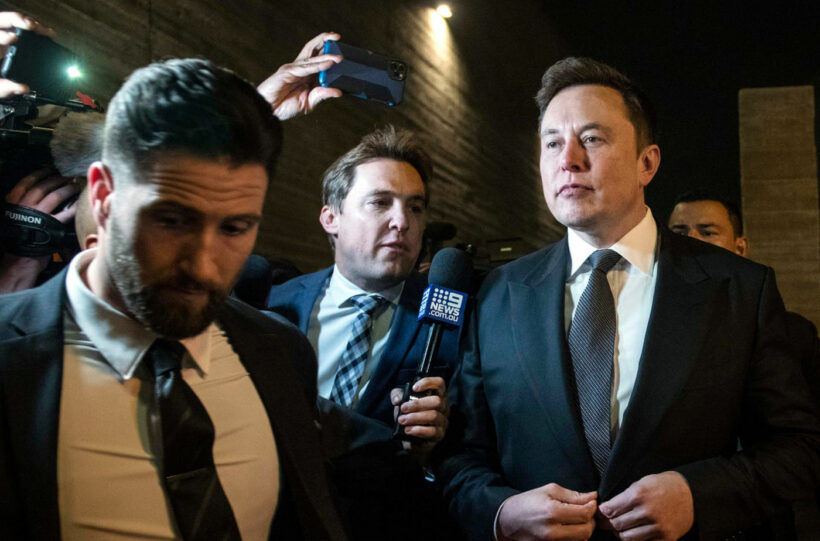 PHOTO: Christian Monterrosa/EPA
"My client went toe to toe with a billionaire bully."
Tesla's mercurial Elon Musk has emerged victorious after a defamation trial as a federal court jury swiftly rejected the US$190 million claim brought against him by a British cave explorer, Vernon Unsworth, who Musk branded a "pedo guy" on Twitter. The incident happened during the attempts to rescue the 13 young football players from the Tham Luang cave in Chiang Rai in July 2018.
The unanimous verdict by a jury of five women and three men was returned after roughly 45 minutes of deliberation on the fourth day of Musk's trial. The case has been closely watched by legal experts because it is believed to be the first major defamation lawsuit by a private individual to go to trial over statements made on the Twitter platform.
Musk shook hands with his lawyer after the four-day trial in LA. He didn't address Mr. Unsworth, whose team had told the court earlier on Friday the Tesla CEO should pay at least US$190 million in damages for his tweets about the diver.
Meanwhile, 64 year old Vernon Unsworth spoke outside the courthouse saying that he was resigned to his defeat.
"I accept the jury's verdict, take it on the chin and get on with my life."
L. Lin Wood, a high-profile trial lawyer, leading the legal team for the plaintiff Vernon Unsworth, says the jury's decision signals a higher legal threshold for challenging libelous material on social media.
"The challenge that was thrown down by Elon Musk was that if you don't sue it's true. We sued because it's false."
"This verdict puts everyone's reputation at risk."
The outcome was a triumph for Musk, whose fickle behaviour in a number of instances last year came under close scrutiny from federal regulators and shareholders of Tesla, his Silicon Valley-based electric car manufacturer.
48 year old Musk, who had testified during the first two days of the trial in his own defence and returned to court on Friday to hear closing arguments, exited the courtroom after the verdict."
"My faith in humanity is restored."
Unsworth's lawyer says he nevertheless saw the lawsuit as meaningful in helping erase the stain he said his client's reputation suffered.
SOURCE: Thai PBS World | The Guardian
Keep in contact with The Thaiger by following our
Facebook page
.
Thai beauty takes Miss Supranational crown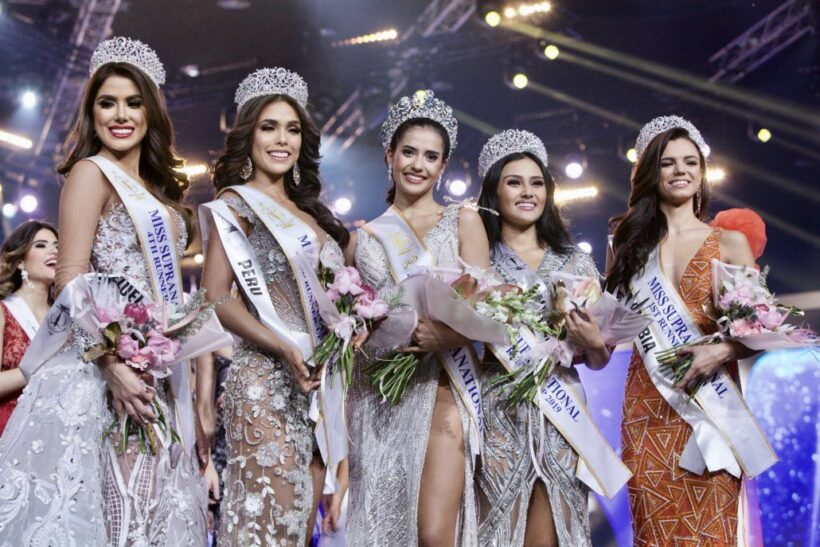 PHOTO: PAGEANTCircle
A Thai contestant, Anntonia Porsild, has been crowned Miss Supranational 2019, beating out contestants from 77 countries. She is the first Thai to receive the honour. Miss Supranational is a privately organised beauty pageant organised by a Polish TV network.
Yana Haenisch from Namibia, Jesica Fitriana from Indonesia, Janick Maceta del Castillo from Peru, and Gabriela De La Cruz from Venezuela were named runners-up.
Anntonia, who is half Danish and half Thai, was a contestant on the first season of "The Face Thailand" in 2014-15. She's currently studying advertising and public relations at Stamford International University in Thailand.
Miss Supranational is one of five international beauty contests at the "grand slam" level, dating back to 2009.
Other Thai contestants who have done well in the contest are Nanthawan Wannachutha and Parapadsorn Vorrasirinda, first runners up in 2012 and 2014 respectively.
SOURCE: The Nation
Keep in contact with The Thaiger by following our
Facebook page
.