Phuket Lifestyle – 3 legs, 2 heads,1 aim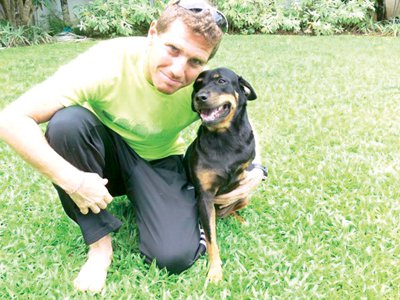 PHUKET: Gazette columnist Russell Distance Russell (the Dog Whisperer) and his close friend DJ Jay "Le Shark" Walker are set to become even closer this December as they intend to spend 24 hours strapped together while walking 100.31 kilometers.
The three legged charity walk aims to raise funds for the Phuket Animal Welfare Society (PAWS) and achieve worldwide fame and fortune along the way by getting into the Guinness Book of World Records.
Mr 'Distance' and Mr 'Walker' (we're not making this up) will start by circling the Thanyapura Sports and Leisure Club's track at 1pm on Saturday, December 10. And from there, they walk the 15 kilometers to the Laguna Phuket "Y-junction" to finish at the Quest Family Fun Day which is being held in honor of PAWS.
The entire walk will be videotaped and two independent witnesses must sign off on the authenticity of the walk and the considerable paperwork required by the Guinness Book of World Records to be eligible for a world record. The current record is 100.3km set by Steven and Suzanne Eltis in Brisbane, Australia in 2008.
Russell and Jay will be able to take breaks along the way but at all times will have their ankles tied together with a specially made, cushioned velcro ankle strap made for the occasion.
Russell, who is also training for this year's Laguna Phuket Ironman, and Jay are training now twice a week to get the gait and rhythm right. "We're both getting into the groove now and growing ever more confident of smashing the world record," said Russell.
"Of course, it's not just for glory – we're doing this to raise money and awareness for PAWS," he added.
If you'd like to sponsor them, go to pawsphuket.com, click donate and fill in the forms. Or give Russell a call on 089-588 4050, or email canineworld@me.com.
Want more from the Thaiger family?
📱 Download our app on Android or iOS for instant updates on your mobile
📧 Subscribe to our daily email newsletter
👍 Like/Follow us on Facebook
🔔 Subscribe to or Join our YouTube channel for daily video updates
Thaiger app sending you too many notifications? Quick fix here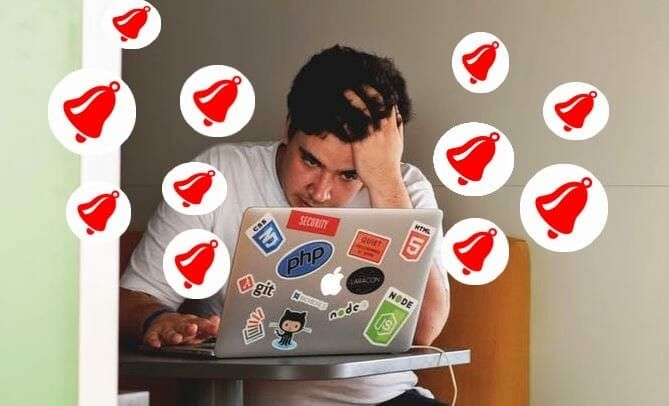 We all hate it when our phone buzzes and the endorphins start firing, only for the excitement to be crushed as you realise it's just a notification for an article about Tuk Tuk drivers having a fight somewhere off the Sukhumvit Road! Too many notifications can be really frustrating, which is why The Thaiger App lets you specify exactly what notifications you want to receive and what ones you don't. All you need to do is find the Settings button in the bottom-right of the screen, click that, and set up your notifications – all done in less than 5 seconds.
Only want notifications for the latest Covid-19 updates? Toggle all others off and leave Coronavirus (Covid-19) on.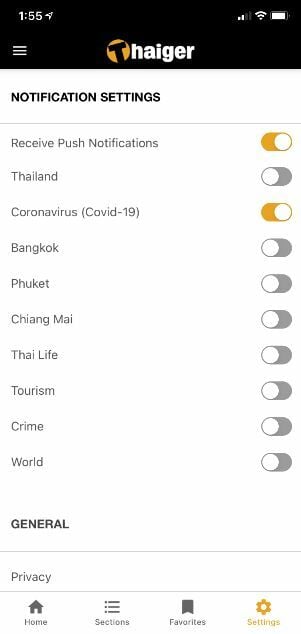 Don't want to receive any notifications from The Thaiger App? Easy, just toggle the Recieve Push Notifications option off, and you won't get any.
A Work in Progress
The Thaiger App very much remains a work in progress as we fix issues and improve features, so please bear with us and do let us know if you ever encounter any problems. Some, we're aware of and currently in the process of fixing, such as the Android issue where some headlines link to the wrong article – this is almost fixed.
We'll always welcome your feedback, whether something's broken and not working as expected, or it's something you think we should include that we don't currently have. Just remember though, our sole intention for the app is to deliver the news to your mobile phone in a cleaner, more convenient way. We're not quite ready to implement any groundbreaking tech enhancements just yet!
To send your feedback, stay on the Settings page and scroll down a little, there you'll see an option that says Send feedback on the app, click and it'll open an email window (assuming you have email on your phone). Here you can tell us what you think.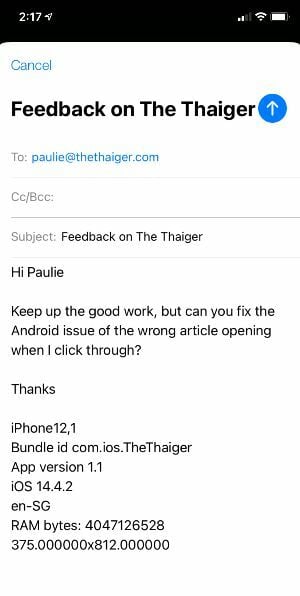 We hope you found this article helpful and we really appreciate your support and your patience! If you haven't downloaded our mobile app yet, you'll find the links below for iOS and Android.
Want more from the Thaiger family?
📱 Download our app on Android or iOS for instant updates on your mobile
📧 Subscribe to our daily email newsletter
👍 Like/Follow us on Facebook
🔔 Subscribe to or Join our YouTube channel for daily video updates
Top 5 HR companies in Thailand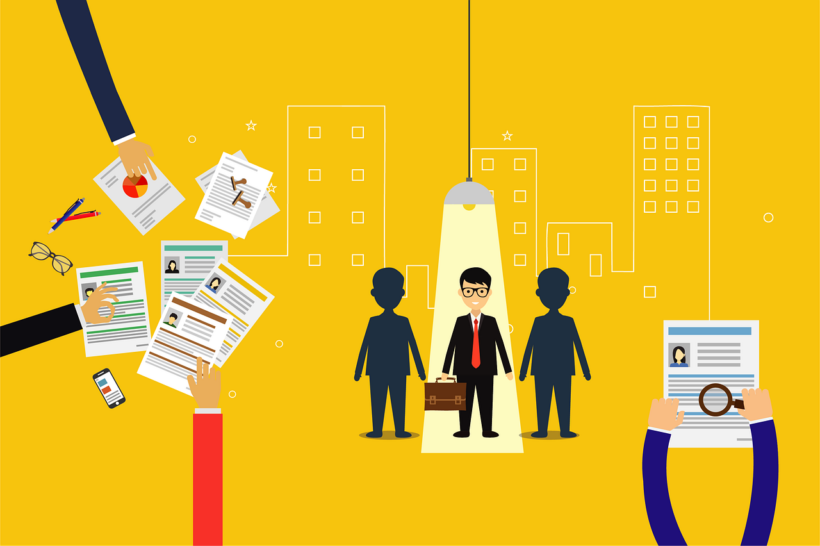 Are you looking for the best HR companies in Thailand to help streamline your hiring process? As businesses begin to grow, human resources (HR) management becomes a significant need. First of all, they hire the right people to work in your business. Moreover, they make sure that employees comply with your company policies. As a result of improper HR management, you can face a lack of staff development, employee turnover, and many other problems.
For many businesses, working with a specialized HR company can save them time and money. A good HR company can help you handle all aspects of recruitment, training, payroll, and more. Most importantly, working with one of the best HR firms can prevent your business from making costly mistakes. Therefore, you need to work with the top HR company in Thailand to be free from any HR-related mistakes.
Selecting the best option can be challenging as there are numerous factors to consider. To help you find the best HR companies for your business, we have prepared a list of the top 5 HR companies in Thailand below.
5 Top-Rated HR Companies in Thailand
1. RLC Recruitment Co. Ltd
The first HR company on our list is RLC. This firm has been providing HR services in Thailand since 2012. Although still relatively new, RLC has earned a reputation as one of Thailand's leading technical recruitment companies. RLC doesn't adopt a mass-market approach to headhunting. Instead, they customize a recruitment strategy based on their understanding of your specific requirements. In other words, they will tailor their service to address your business's unique needs.
RLC specializes in helping companies in technical industries, such as food manufacturing, aerospace, chemicals, and automotive. They offer free consultations and briefings for companies in Thailand. In addition to HR services, they also provide finance and accounting services. Executive search, HR consultancy, and payroll & outsourcing are some of their premium services.
Service: Executive Search Services, Payroll and Outsourcing, HR Consultancy.
Locations: BANGKOK – 142 Two Pacific Place, 18th Floor, Unit 1805, Sukhumvit Road, Klongtoey, Bangkok 10110.
Website: rlc-asia.com
Contact Info: info@rlc-asia.com

2. Monroe Consulting Group
Monroe Consulting Group was initially conceived in Australia. The company first opened its doors in Thailand in 2002. Since then, it has been expanding rapidly. Monroe Consulting Group is widely known as an international award-winning executive search (headhunting) company. In addition, they are famous for delivering the highest levels of professionalism to both multinational and national companies in Thailand.
Monroe Consulting Group works with companies with the flexibility to meet their specific needs. Therefore, their requirement consultants understand the needs of each of their clients.
Service: Executive Search Services, Recruitment Services, Outplacement Service.
Locations: BANGKOK – Lake Rajada Office Complex Building, 28th Floor, 193/119 Ratchadapisek Road, Klongtoey, Bangkok 10110.
Website: www.monroeconsulting.com
Contact Info: +66 2 055 4759 / thailand@monroeconsulting.com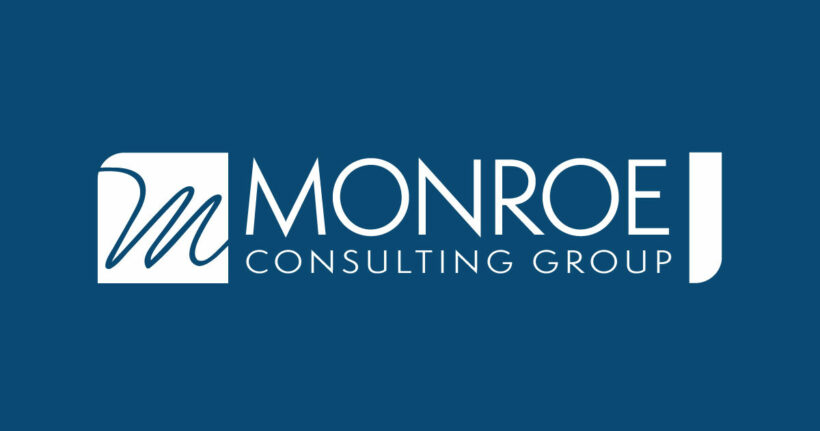 3. EPS Consultants
Established in 1993, EPS Consultants is a multiple award-winning professional recruiting and outsourcing specialist. They boast talented professionals, technical know-how, and advanced technology. The firm's mission is to become a leading one-stop recruitment and outsourcing service provider. Moreover, their philosophy is to attract, grow, and retain their customer base. They are therefore known to offer cost-effective and value-added service with excellent quality. Most importantly, they are known for being attentive and well-prepared to meet their clients' distinct needs.
EPS Consultants focus on providing HR outsourcing and recruitment-related consulting services, so their services are among the most comprehensive. They offer executive search, HR outsourcing, and recruitment process outsourcing (RPO). In addition to telecommunication and manufacturing industry, EPS consultants also cater to healthcare, property, and more.
Service: General & Professional Staffing/Executive Search, Managed HR Services, HR Outsourcing, Recruitment Process Outsourcing (RPO).
Locations: BANGKOK – Unit 1704, Level 17, Mercury Tower, Ploenchit Road, Lumphini, Pathum Wan, Bangkok 10330.
Website: eps.in.th
Contact Info: +66 2105 4633 / info@eps.in.th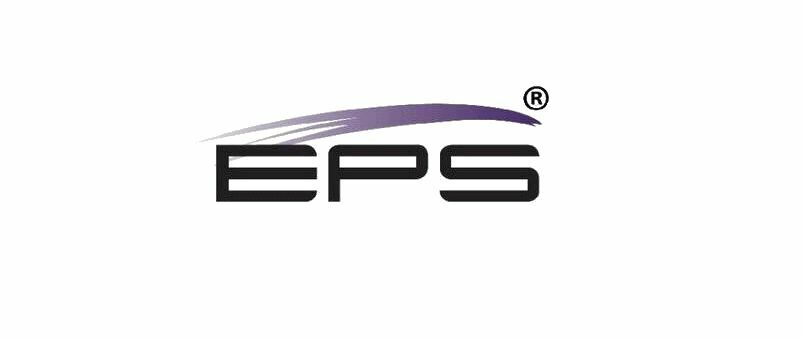 4. PRTR
The next on our list is PRTR, the largest independent recruitment and outsourcing company in Thailand. PRTR is a Thai/British-owned company. It has been operating in Thailand since 1993, so PRTR is not a new player in Thailand's human resource field. The firm grew from a permanent recruitment company into a fully integrated supplier of outsourcing, recruitment, and HR services.
PRTR is famous for having a thorough understanding of the factors and components needed to run a successful business in Thailand. As a result, they have successfully presented human resource services to their clients for over two decades. Their HR services is very extensive, so you can consider them as a one-stop company for your HR needs. The HR services include human resource outsourcing, payroll, employee background check, and staff outsourcing. Furthermore, they also offer recruitment services, and business process outsourcing.
Service: HR services, recruitment services, business process outsourcing.
Locations:
BANGKOK – Ital – Thai Tower, 18th Floor, New Petchburi Road, Bangkapi, Huaykwang, Bangkok 10320.
EASTERN SEABOARD – 53 Moo9, Talay-Thong Tower, 11th Floor, Sukhumvit Road, Tung Sukhla, Siracha, Chonburi 20230.
Website: www.prtr.com
Contact Info: Bangkok +66 (0) 2716 0000 / Easter Seaboard +66 (0) 3849 4700

5. Indigo Consulting Group
Indigo Consulting Group offers full-service solutions for businesses seeking help with human resource management. This Asia-wide HR company is based in Bangkok. This firm is one of the top-rated HR companies to work with if you look for an objective and knowledgeable perspective concerning your organizational development. In addition, the firm is also regarded for its individualized programs.
Indigo Consulting Group understands that businesses cannot depend solely on products and strategy for sustained success. Instead, companies have to rely on their employees' talents, commitment, and performance. The firm, therefore, promises to provide competent human resources. Moreover, they know how to help businesses achieve their goals by organizing, motivating, managing, and rewarding your human resources.
Service: HR services, including coaching training, job evaluation, performance management, and more.
Locations: BANGKOK – Suite 1405, River Wing East, Empire Tower, 95 South Sathorn Road, 10120 Bangkok.
Website: indigo-consulting-group.com
Contact Info: +66 (02) 670-0361-3 / info@indigoconsult.net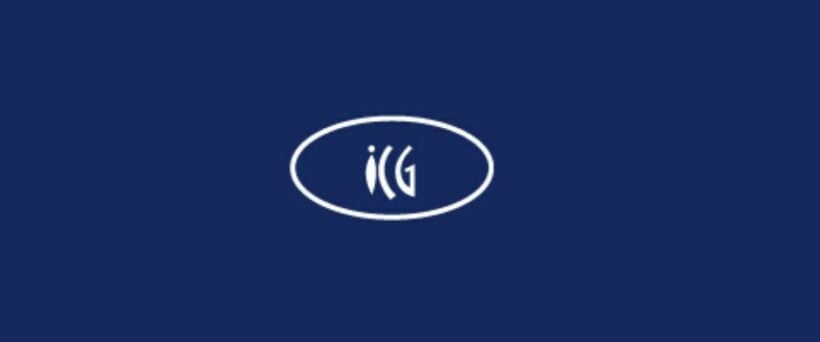 There are, certainly, numerous other notable HR companies in Thailand out there. However, the five companies mentioned above are our top-rated HR companies for 2021.
With the abundance of excellent HR services in Thailand, there is no reason to struggle with recruitment, employer compliance, and other HR activities in your company. These HR companies offer both flexible and affordable solutions for businesses of all sizes, so if you're looking to outsource your business' human resources functions entirely, the top 5 HR companies in our ranking can help make your business more successful.
Want more from the Thaiger family?
📱 Download our app on Android or iOS for instant updates on your mobile
📧 Subscribe to our daily email newsletter
👍 Like/Follow us on Facebook
🔔 Subscribe to or Join our YouTube channel for daily video updates
Top 5 accounting firms in Thailand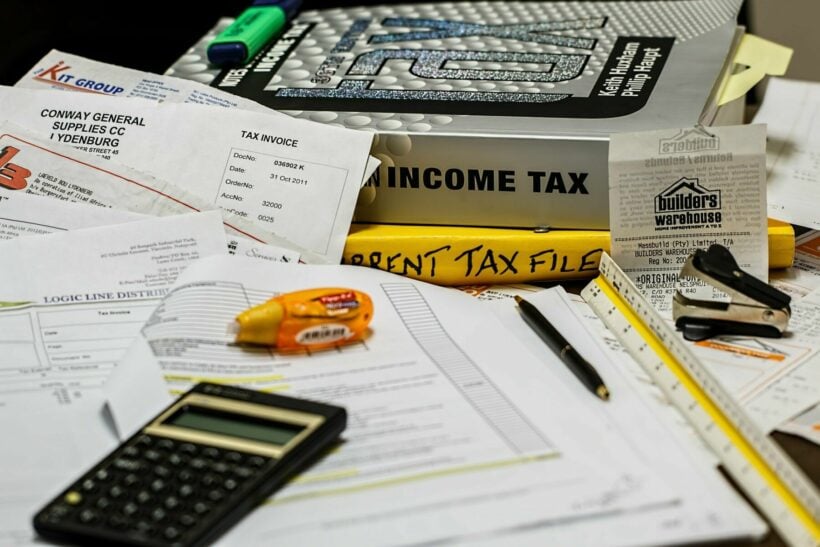 If you own a business in Thailand, there is one service you can't do without, which is accounting. Accounting, just like human resources (HR), plays a vital role in most businesses. Therefore, hiring an accounting firm can help your business grow and expand, even when your business is still small. In other words, if you want your business to become successful, you can't ignore the importance of accounting firms.
Accounting firms help you handle critical financial tasks, such as calculating your withholding TAX and VAT and completing your financial statements. In addition, they also ensure that you comply with Thai law. Therefore, it's only natural that you want the best accountant, someone you can trust, to do these tasks.
When talking about the best accounting companies, the first names that usually come to mind are the Big 4 – PwC, Ernst & Young, Deloitte, and KPMG. On the other hand, there are also numerous other main players in Thailand's accountancy field. Accounting companies are always in tough competition among themselves, so it can be hard to choose the best one. However, we have narrowed it down to the top 5 accounting companies in Thailand.
5 Best Accounting Firms in Thailand
Best of Thailand's accounting firms, listed below.
1. HLB Thailand
Previously known as BDO Thailand, HLB Thailand is one of the most reputable accounting firms in Thailand. It is an HLB International member, which is a global network of independent advisory and accounting firms. HLB International has hundreds of offices across 160 countries. In 2020, HLB International won 'Network of the Year' at the 2020 Digital Accountancy Awards. This award certainly drives up their reputation among those in needs of accounting services.
HLB Thailand expertise in audit and assurance, transfer pricing, and outsourcing. Their client base covers a wide variety of industries, such as telecommunications, manufacturing, constructions, and hospitality. Furthermore, they also offer service to real estate, healthcare, and not-for-profit industries. The firm is led by Co-Managing Partners Andrew Jackomos and Paul Ashburn. The firm's tax services in Thailand provide a combination of local attention and global capabilities. Furthermore, they also provide financial audit and risk assurance service.
Main Areas of Service: Advisory, Audit and Assurance, Tax.
Locations: Bangkok and Phuket.
BANGKOK: 14th Floor, CTI Tower 191/70-73 New Ratchadapisek Road Klongtoey, Bangkok 10110, Thailand.
PHUKET: 20/90 Moo 2, Thepkasattri Road T. Koh kaew, A. Muang, Phuket 83000, Thailand.
Website: https://www.hlbthai.com/
Contact Info: hlb@hlbthailand.com
BANGKOK: +66 (0)2 260 7290
PHUKET: +66 (0)2 260 7297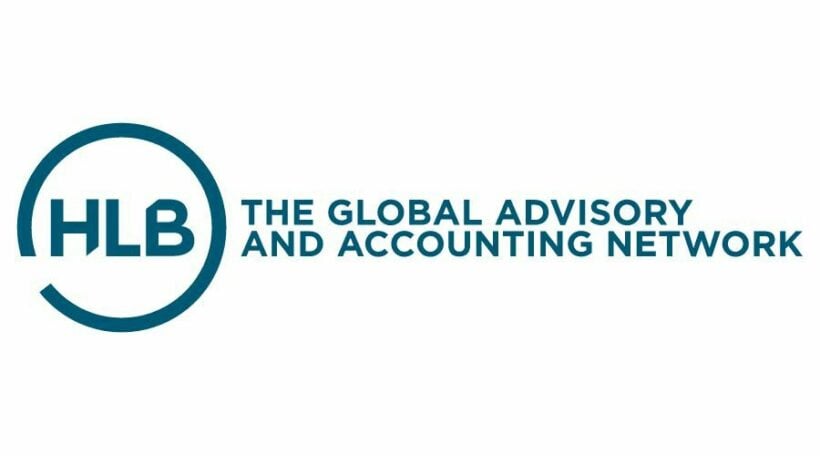 2. PKF Thailand
PKF Thailand is a member of PKF International's global family of legally independent firms with over 400 offices in 125 countries. Therefore, the firm is known to provide global solutions to its clients.
As one of the oldest accounting companies in Thailand, PKF Thailand has built its strong reputation for years. Today, it has successfully established itself among the leading accounting firms of choice for both international and local clients. This accounting firm is licensed by Thailand's SEC (Securities and Exchange Commission) to perform audits on public listed companies. PKF Thailand presents highly qualified international and local professionals, so they can help bridge the gap between international business and the Kingdom.
Headquartered in Bangkok, PKF Thailand has active branches on the Eastern Seaboard in Phuket, Hua Hin, Sri Racha, Pattaya, and U Tapao. Therefore, they can offer services to businesses around Thailand.
Main Areas of Service: Advisory, Audit and Assurance, Corporate Finance, Business Solutions, Tax, and Transaction Services.
Locations: Bangkok and Eastern Seabord.
BANGKOK: 28th Fl., Sathorn Square Office Tower, 98 North Sathorn Road, Silom, Bangrak, Bangkok 10500, Thailand.
EASTERN SEABOARD: 63/14-15 M.10, South Pattaya Road, Nongprue, Banglamung,
Chonburi 20150, Thailand.
Website: https://pkfthailand.asia/
Contact Info:
BANGKOK: thailand@pkf.com / +66 2 108 1591
EASTERN SEABOARD: esb.th@pkf.com / +66 38 195 252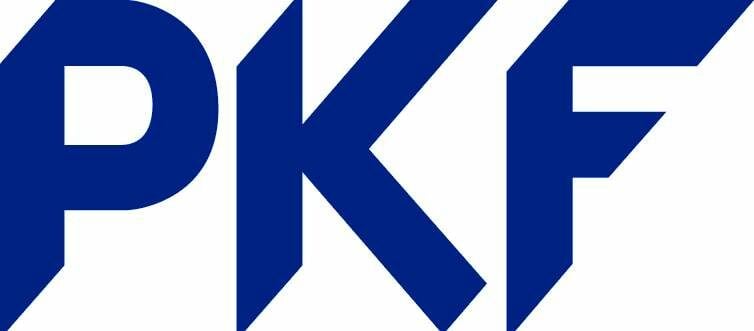 3. HUMANICA
HUMANICA is a business solutions provider in Thailand. They are pioneers in the HR and ERP industry in Thailand. However, they also offer finance and accounting services in the country. Their finance and accounting services are designed for companies who need to outsource tiresome office tasks. Moreover, they have provided accounting service and system advisor for SME businesses in various industries for over a decade. Their clients range from manufacturer and construction to trading, e-commerce, and services.
Located in Pathum Wan, Bangkok, HUMANICA is part of the Human Resources Consulting Services Industry. They provide accounting, finance, and taxation services. Their taxation services include value-added tax, withholding tax, and corporate income tax.
Main Areas of Service: Accounting, finance, and taxation.
Locations: 2 Soi Rongmuang 5, Rongmuang Rd., Rongmuang, Pathumwan, Bangkok, Thailand 10330.
Website: https://www.humanica.com/
Contact Info: sales@humanica.com / +66 2 636 6999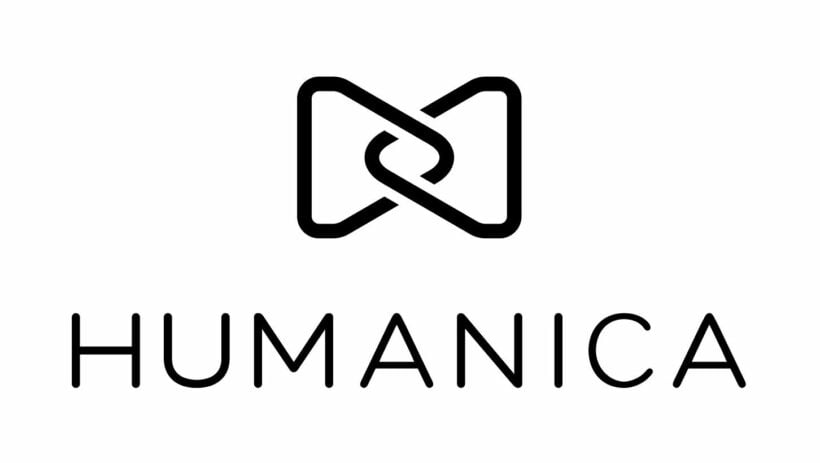 4. Mazars
Mazars is a French accounting, audit, and consulting group. This accounting firm set its foot in the Thai market for the first time in 2008. However, they are quick to establish a reputation of being one of the top accounting firms in the Kingdom.
Mazars boasts a multinational team, with its consultants consisting of Thai, British, German, Dutch, Indian, Korean, Japanese, and Australian nationals. As a result, they are among the leading companies in the country that provide accounting services globally. In addition to their accounting services, they also offer legal and consulting services for businesses across Thailand. Mazars is committed to helping their clients succeed. They understand and respect your business, so they will adapt their approach accordingly.
Main Areas of Service: Audit and assurance, financial advisory, tax, outsourcing, and international services.
Locations: Empire Tower, Tower 2, 12th Floor, South Sathorn Road, Bangkok 10120, Thailand.
Website: www.mazars.co.th
Contact Info: +66 2 670 1100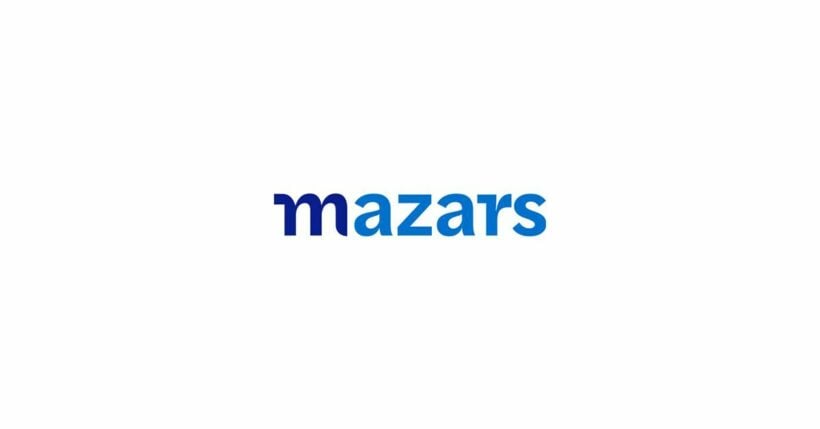 5. M&E (Thailand)
M&E (Thailand) Co., Ltd. is a German-Thai organization. It is a well-established accounting firm offering comprehensive services to a wide range of industries, such as manufacturing, IT, food and beverage, and payment gateway. As a result of their personal and individualized service, their client can focus on their business growth instead of dealing with the accounting department.
In addition to its excellent accounting service, M&E (Thailand) also provides company registration service and financial consultation. Thus, they can be considered as a one-stop solution for your business needs.
Main Areas of Service: Bookkeeping, taxation, and financial reports.
Locations: 159/40 Sermmit Tower 26th Floor, Room No. 2608 Sukhumvit Road (Asoke), Klongtoey Nua Wattana, Bangkok 10110, Thailand.
Website: www.mandethailand.com
Contact Info: info@mandethailand.com / +66 2 0461200

Being a lucrative market for businesses and foreign investments, it comes as no surprise Thailand is seeing the rise in accounting firms competition. With the number of businesses in needs of accounting services, the competition for accounting firms in the country seems to never end.
Want more from the Thaiger family?
📱 Download our app on Android or iOS for instant updates on your mobile
📧 Subscribe to our daily email newsletter
👍 Like/Follow us on Facebook
🔔 Subscribe to or Join our YouTube channel for daily video updates