Phuket Humor: The good news about death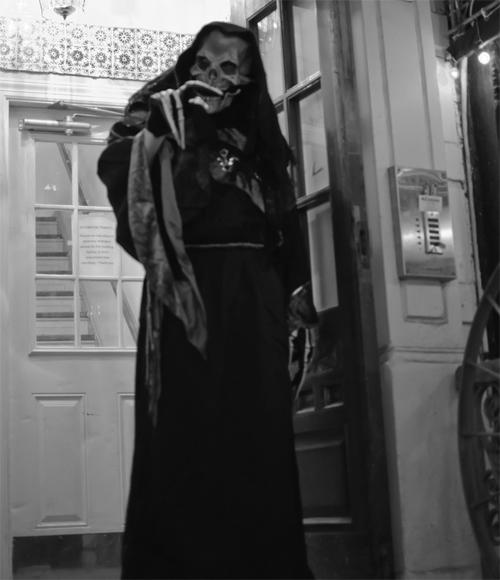 PHUKET: Death has received very bad press. Nobody has a good word to say about it, and everybody's afraid of it. Fairness requires that somebody should point out the good points of this much-maligned condition.
I'm told that death can significantly impact your life. It's a tricky topic to write about, because nobody knows what it's like. It may be one big long sleep. We get a foretaste of it every night. Nobody is afraid of sleep. Most of us enjoy it. I certainly do. I sleep all the time. I am sleeping as I write this – you can probably tell – so why do we fear death?
Well, it's because death, so far as we know, lasts forever. We don't fear sleep because we know we'll wake up. We don't wake up from death. I wouldn't mind being dead for a few days, or even a few weeks. It would be a nice vacation. But to keep me dead for all eternity seems an unreasonable imposition on my time.
Many people believe in an afterlife, but convincing evidence is hard to come by. The afterlife, taught by some religions, sounds wonderful – an eternal idyll in the gardens of paradise – but it goes on forever. Most people would be bored silly after two weeks.
The idea of reincarnation, too, is a dreary prospect. If you could remember the lessons you learned in this life, so as to do better in the next life, there might be some chance of making progress. But if you don't remember anything you have to start all over again from scratch. The whole business seems pointless, especially because it's an unending cycle.
The idea of death as an eternal sleep makes sense, and it has advantages that nobody thinks of. You don't have to get up in the morning. You don't have to shave. You don't have to go to work. You don't even have to mow the lawn.
The main advantage is that you don't need anything. You might think about phoning out for a pizza, but, hey, you're dead. You don't have a mouth, you don't have a stomach. What would you do with a pizza? There would also be the awkwardness of paying the delivery man, because you don't have any money either.
You might want to see a movie. With what eyeballs, pray? You might want to listen to music. With what ears? You don't have a body, so you can't do anything. You don't have a brain, so you can't even WANT to do anything. It's an ideal setup.
In fact, death is such a splendid condition that I can't understand why everybody isn't eager to embrace it immediately. Aside from the personal advantages, there's an altruistic motive. The planet is overpopulated; there are too many of us. We'd be doing the rest of our species a favor by selflessly sacrificing ourselves and getting out of the way. You first.

Ye Olde Curmudgeon confesses that he'll probably want to phone out for a pizza even after he's dead. You can scold him for this inconsistency c/o s.tsow@ymail.com.
— Ye Olde Curmudgeon

Join the conversation and have your say on Thailand news published on The Thaiger.
Thaiger Talk is our new Thaiger Community where you can join the discussion on everything happening in Thailand right now.
Please note that articles are not posted to the forum instantly and can take up to 20 min before being visible. Click for more information and the Thaiger Talk Guidelines.