Phuket Gardening: Changing from red to amber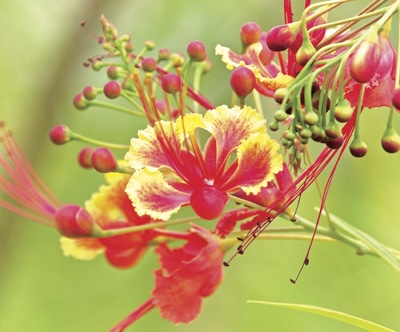 PHUKET: The light has changed to amber. Time to stop dawdling, to drive on, and seek shrubs of a different hue. But since there are red plants aplenty that have escaped our scrutiny, here are some we should have noticed on our travels.

The most stupendous scarlet bloomer of all is the flame tree (delonix regia). Right now, one is illuminating the main road at the end of my soi. Sadly, it's too big for the average garden.

A less prolific bloomer, the African tulip tree has, as you might expect, tulip-shaped red/orange flowers up to seven inches wide at the end of the upper branches.

The caesalpina (peacock flower) and the geiger tree are smaller – in reality, large shrubs rather than trees – but both bear clusters of orange flowers. The peacock tree blooms more prolifically; the geiger has the advantage of being immune to salt-laden winds.

The fire-bush (hamelia patens), seemingly unfazed by the recent rain, is displaying its tubular, orange florets near my gate. Not so the wax rose, a cactus which will wait for a prolonged dry spell before producing its single rose-like blooms.

Other ladies-in-waiting are potted plants such as the desert rose or adenium (available in vivid red), and crown of thorns (euphorbia millii). These are succulents that struggle to flower effectively without a daily dose of sunshine.

Among climbers, two tick the right red boxes: One, mucuna bennetti (the red jade vine or phang komen) is a spectacular and vigorous shrub with hanging tubular florets. I have only ever seen one specimen in Phuket.

Another, also rarely seen on the island, is ipomoea quamoclit, or cardinal climber. Normally considered an annual, it will grow here as a perennial.

As an unusual member of the morning glory family, it is worth considering on account of its vivid, red, star-shaped flowers and distinctive, ferny foliage.

A native of Mexico and popular in southern USA, it is extremely easy to grow from seed, germinates in only four days, and will speedily cover a trellis without taking up all the available space and light.

Some plants have a wide spectrum of colors, but do include distinctive red varieties. The canna lily is one such plant: its pink, yellow or white bracts are now supplemented in local gardens by a brilliant vermilion variety.

Our old friend the bougainvillea, traditionally pink, purple or magenta, is available in vivid orange or blazing red.

Heliconias, which used to be principally employed in clumps as bedding plants, replete with huge sword-shaped leaves and relatively insignificant, upright orange or red/yellow bracts, are now – with cultivars such as rostrata –joining the ranks of genuinely exotic plants.

Huge pendulous red and yellow bracts up to a foot long make this an ornamental plant to be cherished. Moreover, it is thriving in the present watery environment.

I have dwelt at the red traffic light longer than I anticipated. Only now do yellow – yes,
yellow – flowers come into my field of vision and there is time only to mention one – the allamanda. Why? Because it still heads my list of top twenty shrubs.

Right now, despite its predilection for tropical sunshine, it is still igniting my front wall. True, it needs some support, because all parts of this vine are substantial and lack tendrils – branches, shoots, leaves and flowers. But it is a golden marvel of huge, trumpet-shaped blooms and glossy green foliage.

Allamanda flowers all year round and is impervious to disease of any kind. My kind of shrub? Certainly. If you don't possess it, drive through the green light and get one.

Tip of the week – plant migration

While many of the plants in your Phuket garden will be indigenous to South-East Asia, or even to Thailand, many will have arrived here from other parts of the world. Take the chili.
This pungent spice was unknown outside tropical America before Columbus made his voyage to the New World near the end of the 15th century.

Ironically, he was searching for the source of black pepper, then a commodity as valuable as gold dust. Chilies and peppers probably came to Thailand much later. One wonders how Thais managed without nam prik (chilli paste) for so long.

Evidence of this great botanical migration is all around us. Cannas, bougainvilleas, heliconias, flame trees, acacias and allamandas are just a few of the shrubs and trees visible from my window – all of them imports from other parts of the globe.

Foreign plants, some as yet without local names, continue to appear in garden centers.

Phuket Gardening is Patrick Campbell's regular column on all things flora.

If you have a question or a garden that you would like featured, you can email the author here.

Keep checking our online Phuket Lifestyle pages or join our Facebook fan page for regular gardening features and tips.
— Patrick Campbell
Top 10 ways to save water at home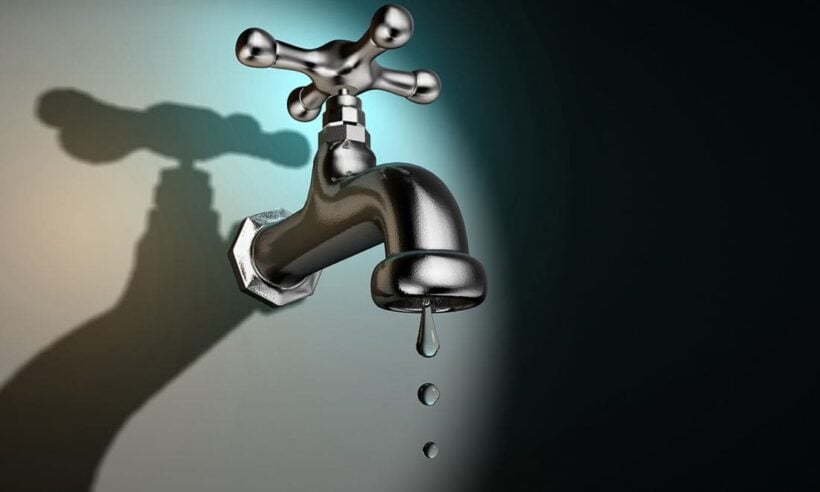 Hot weather and Thailand's boom-or-bust water issues (floods in wet season and water shortages in the hot season) are a part of our life. And it's predicted that there will be hotter hot seasons and wetter wet-seasons in the future. Even if we're not sure what the future brings we should all be conscious of our water usage, be more self-sufficient and empower ourselves to do something positive to protect Thailand's precious water reserves.
Here are a few ideas that may help you become more water-wise…
• Shower with a bucket. Don't let all that water pour down the drain and stick a bucket next to you whilst you shower. The plants will be grateful for an extra drink on hot days and save you using the hose sometimes. Whilst you're at it, cut your 5 minute shower down to three minutes. Really, you can sing somewhere else! And, really, do we absolutely have to have four showers a day? No. A fresh spray of the deodorant and a fresh shirt will be perfectly OK during water shortages. For couples, well, shower together!
• Leave the water running whilst brushing your teeth? Try turning it off until you want to rinse out your mouth. All that useable water flowing down the basic drain whilst you're brushing isn't making your teeth any whiter! Same when you're washing your hands or washing your hair. Turn off the tap whilst you're doing all the scrubbing. These little habits could end up saving tens of litres every time you do these common tasks.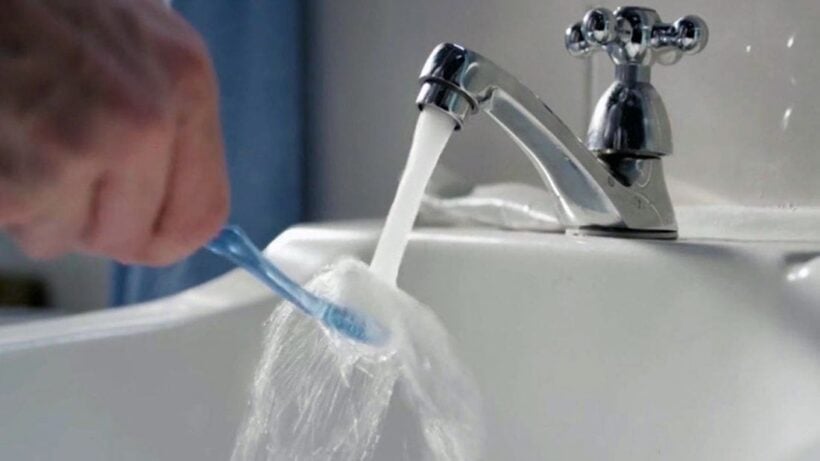 • Boiling pasta? Rice? Eggs? Once the left-over water has cooled use it to water your indoor or outdoor plants. Just make sure the water has cooled first!
• Washing the car at a car wash is more efficient than doing it yourself at home. Car wash businesses recycle a lot of their water. Even better, drive around with a dirty car now and then – it's not hurting you or the car and will save water by delaying your car wash.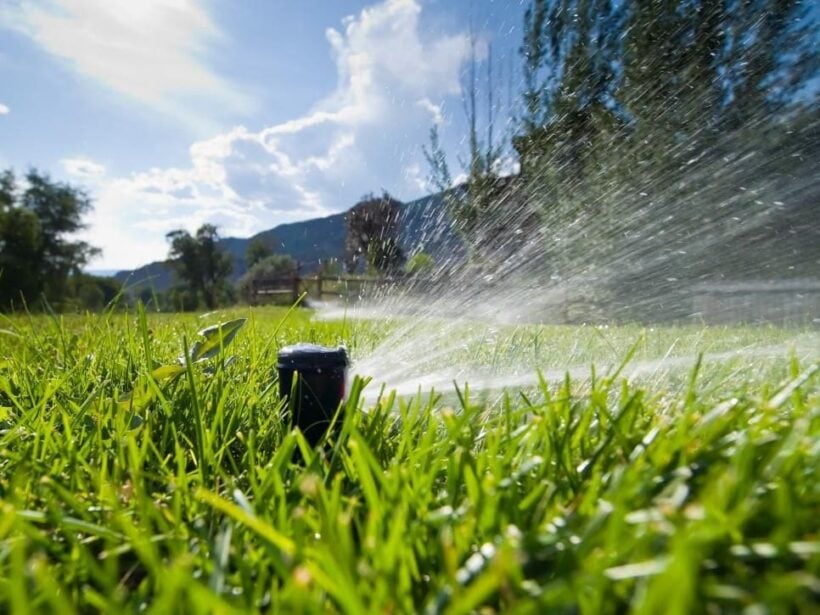 • Lawns use lots of water and daily watering during the hot season can soak up hundreds of litres of valuable. Letting your lawn go brown, be assured it will come back in the wet season. And long-term, landscape accordingly with water wise ground covers, succulents, and other plants that thrive in drought conditions. Lawns may be a luxury we can't afford in these water-conscious times.
• Only run the dishwasher when it's full. Even better wash the dishes by hand. Dishwashing machines are notable water wasters. Grab you partner or a friend and have a chat or a laugh for the five minutes it will take you to wash the dishes by hand. You could save up to 50-100 litres of water! And fill up the sink once and do all the washing together without leaving the water running all the time.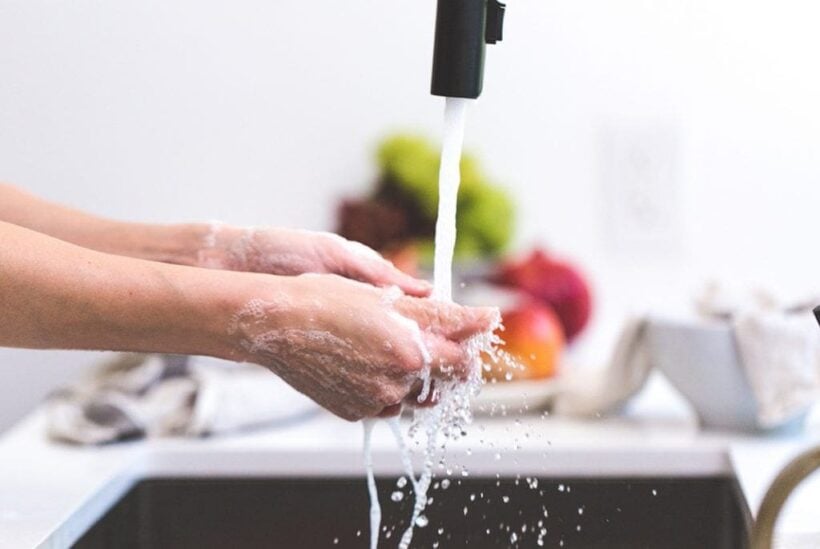 • Whilst it hasn't been a worry in the past, our useable potable water supplies around Thailand are becoming an issue that won't be fixed immediately. Consider installing a simple rain catchment system. They can be cheap or expensive and should be considered if you're building a new house as an integral part of the design. Your roof is an amazing water-catcher. Use it.
• Flush the toilet less often and with less water. Most modern toilets have a half-flush option and there are other tricks to reducing the re-fill in your toilet's cistern – putting a brick into your cistern is one way (gently!).
• Water the plants early in the morning. You'll need less water, since cooler morning temperatures mean less evaporation. It's not a great idea to water in the evenings, since this can promote mould growth in the humid Thai weather and hot evenings. And you really don't need to water the driveway. It's not growing. No one is going to walk past your house and compliment you on your sparkling clean drive-way.
• The dog WILL survive without being washed every day, or week. Indeed our dogs used to survive perfectly well without being washed at all. If the family pooch does need a wash try and use some of the water you saved from the bucket in the shower and be careful not to leave the hose on whilst rubbing in the shampoo. As for the cat, it is genetically programmed to clean itself better than you could ever hope to. Leave the cat alone – it DOES NOT need to be washed.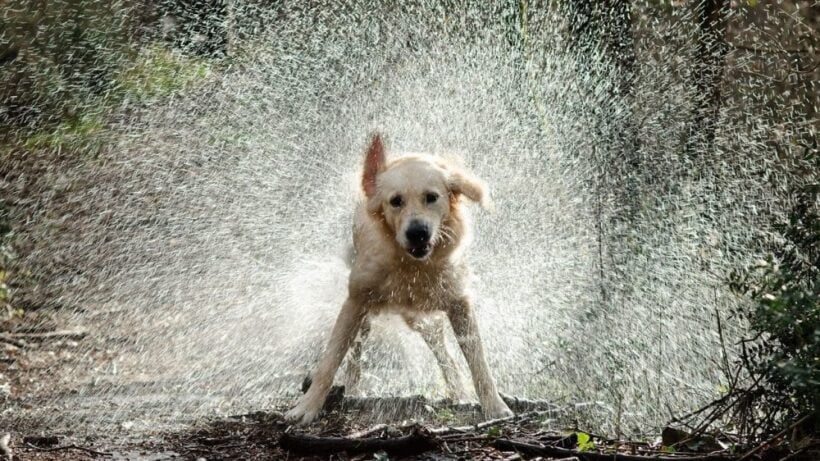 Strong growth from key markets compensate for slight dip in Chinese tourists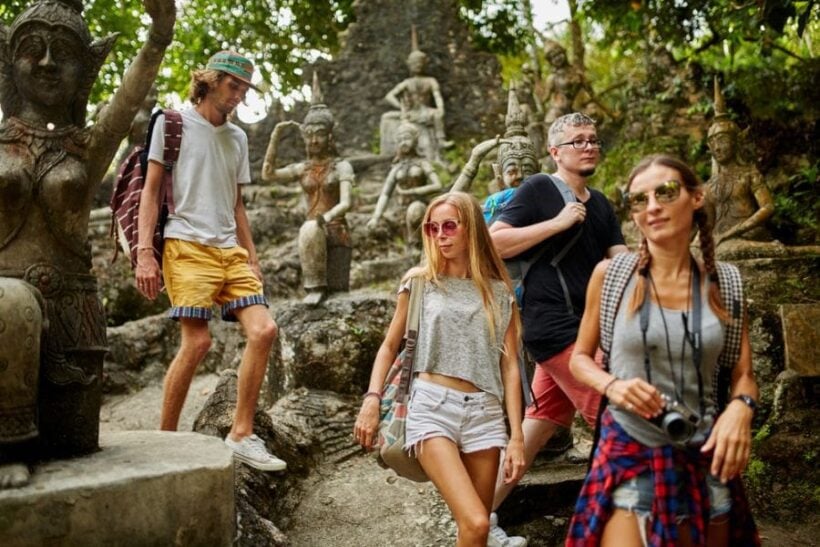 by Thanchanok Phobut | Senior Coordinator, Thailand
CBRE, international property consultants, believe that the Thai tourism market is still as resilient as ever.
Earlier this year, the Ministry of Tourism and Sports announced they are expecting more than 40 million tourists to visit Thailand this year, up from the record-breaking 38.3 million last year. According to the latest figures, the first two months of 2019 showed a 2.5% year-on-year growth in international tourist arrivals at 7.3 million, compared to 7.1 million the previous year.
In the first two months of 2019, the total number of Chinese tourist arrivals decreased slightly by 2.2% – 2.17 million in 2018 to 2.12 million this year. Chinese tourist arrivals in February, the month in which the Chinese New Year was celebrated this year, decreased by 12.3% year-on-year.
Other key feeder markets like Malaysia, India, Korea, and Japan showed double-digit growth in the first two months of 2019, with India having the highest growth at 20.1% year-on-year. Even though the combined number of tourists from these four feeder markets was smaller than that of the Chinese market alone, this positive trend could replace any loss of Chinese tourists. The challenge remains for Thailand to win back this biggest feeder market now that the most significant holiday for Chinese people has passed.
Bangkok still attracts tourists from around the world. The number of international tourist arrivals to Bangkok in the first two months of 2019 was 4.68 million, a 3% year-on-year growth. The development of a third runway in Suvarnabhumi International Airport, approved by the government on April 17, will strengthen Bangkok's capacity to handle larger numbers of tourists in the future.
"In the first quarter of 2019, Rosewood Bangkok, a 159 key luxury hotel next to Phloen Chit BTS station, opened its doors to the public. This was one of Bangkok's most highly-anticipated luxury hotel openings together with Capella Bangkok and Four Seasons Hotel Bangkok on the Chao Phraya River, both of which will open later this year, underpinning renewed interest in the riverside area and capitalising on recent developments outside of the hotel sector," comments Mr. Atakawee Choosang, Head of Capital Markets – CBRE Hotels in Thailand.
CBRE believes that Bangkok will continue to be one of the top tourist destinations in the world with new luxury hotel openings, improving infrastructure, and attractions that appeal to a wide range of tourists.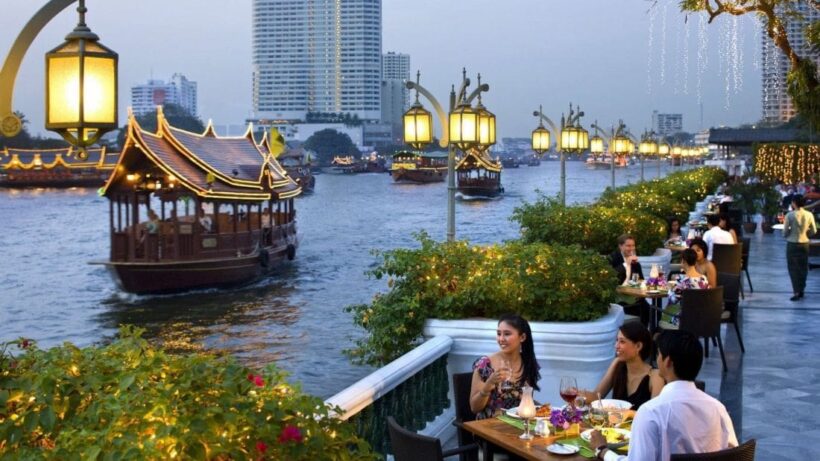 Raid on 18 foreign-owned Koh Samui hotels, owners arrested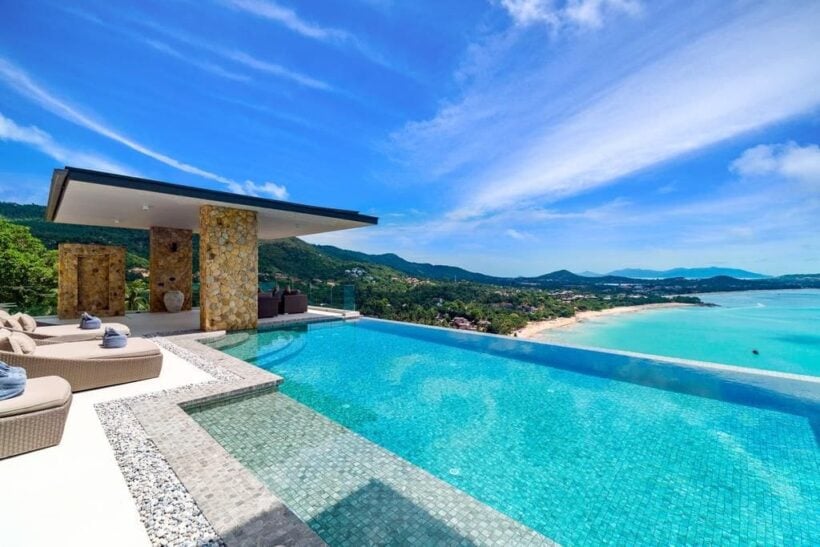 FILE PHOTO
Army, police and municipal officials have raided 18 hotels on Koh Samui claiming that they are illegally owned by foreigners. The hotels in questions are on a mountainside on the Gulf island, the second largest island in Thailand.
Officials carried out the search and raids on Chaweng Noi Mountain in Moo 6 village in Tambon Bophut  and found that 18 luxury mansions had been modified as hotels to cater to foreign tourists.
None of the 18 hotels were licensed and all are co-owned by businessmen from several countries, according to officials, including the UK, Germany, France, Russia, Belgium, Israel and Austria. Officials said the foreigners used Thais as nominees by stating their names as co-owners.
The inspection was carried out following complaints from licensed hotels that they had seen a large decrease in patrons after the new hotels began operating. Hoteliers said the new hotels had an unfair advantage because they were not paying the same taxes, or operating under the sale rules, as the licensed hotels.
Officials found the 18 hotels had proper land deeds but had not been registered as hotels.
Bophut police station took legal action against foreign executives of the four companies that were operating four of the 18 hotels. They have been charged with operating without a hotel license and working in a business – food and beverage – that is reserved for Thais.
Police said they will summon executives of the remaining 14 hotels to face charges. The executives are all living abroad.
SOURCE: The Nation