Phuket Books: One more head for the chopping block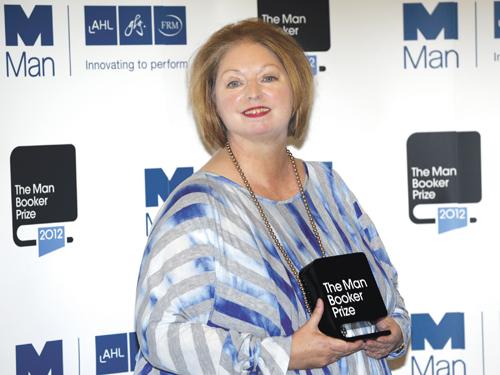 PHUKET: In my last column, I reviewed Hilary Mantel's extraordinary novel Wolf Hall, winner of the 2009 Man Booker Prize (click here), which chronicled the rise of Thomas Cromwell from a blacksmith's son to trusted advisor to King Henry VIII.
Three years later, Mantel won a second Man Booker Prize for her sequel Bring Up the Bodies (Henry Holt and Company, New York 2012, 410pp).
The first novel ends with the beheading of the scholar Thomas More, former Lord Chancellor, for the crime of staying loyal to the papacy after Henry VIII broke away from the Catholic Church to marry his second wife Anne Boleyn. The second novel ends with the beheading of Anne Boleyn. Cromwell played a central role in both these cases, despite his great friendship with Thomas More and at least grudging admiration for Anne Boleyn.
Cromwell is a fascinating character, rough, scholarly, humorous, pragmatic, cunning and, above all, loyal to his king. And why not?
"You cannot see Henry and not be amazed," Mantel writes. "Each time you see him you are struck afresh by him, as if it were the first time: a massive man, bull-necked, his hair receding, face fleshing out; blue eyes, and a small mouth that is almost coy. His height is six feet three inches, and every inch bespeaks power. His carriage, his person, are magnificent; his rages are terrifying, his vows and curses, his molten tears."
The King can also be a jolly companion, but later on in the novel, Cromwell reflects: "You can be merry with the King, you can share a joke with him. But as Thomas More used to say, it's like sporting with a tamed lion. You tousle its mane and pull its ears, but all the time you're thinking, those claws, those claws, those claws."
Equally forceful is Anne Boleyn, educated in the French court, charming, manipulative and resolute in her pursuit of the English crown. Henry is besotted with her but she resists all his overtures until she is assured of marriage. She assembled around her a group of ardent admirers and scheming family members. But when she fails to produce a male heir for Henry, the King assigns Cromwell to arrange for her downfall.
The breakthrough comes through the word of a youthful page who accuses four courtiers of adultery with the queen. These four had once taken part in a public burlesque depicting Cardinal Thomas Wolsey, Cromwell's first mentor, being dragged in his scarlet robes to hell. Besides celebrating the death of Cromwell's beloved father figure, the four had often mocked Cromwell for his lowly birth. He has no compunctions toward sending them to the gallows.
Yet he does have compunctions about his legal indictment of the queen. "He has seen beautiful indictments, not a word wasted. This was not one: the phrases jostled and frotted, nudged and spilled, ugly in content and ugly in form. The design against Anne is unhallowed in its gestation, untimely in its delivery, a mass of tissue born shapeless." Anne Boleyn is executed in the spring of 1536, in the midst of turbulent times, of religious wars and unshackled thought, a time when kings still jousted with knights, heretics were burned at the stake and traitors were hung, drawn and quartered. A French swordsman separated Anne's head from her body and she approached her death with exemplary grace and courage.
As the novel ends, Cromwell is raised to an earldom. He is immensely rich and most of the nobles of the land owe him money. His trusted protégées – son Gregory, adopted son Rafe Saddler, and nephew Richard Cromwell – advance from one vastly profitable scheme to another.
Yet, in historical fact, Cromwell will be beheaded for treason, on flimsy charges, in only four more years. The will of a king is both fickle and all-powerful. This notion would not be challenged for another century until the advent of Richard Cromwell's great-grandson Oliver. Then it would be royal heads that rolled.
But for Thomas Cromwell's last years we must await the third novel of Hilary Mantel's trilogy in the sort of glorious prose that only she can muster.
"Bring up the bodies" by Hilary Mantel is available for download for the kindle from Amazon (click here), or by order through the main bookshops in Phuket.
— James Eckardt
Keep in contact with The Thaiger by following our
Facebook page
.
Never miss out on future posts by
following The Thaiger
.
Things that have changed in Thailand in the Covid Era | Top 10 | VIDEO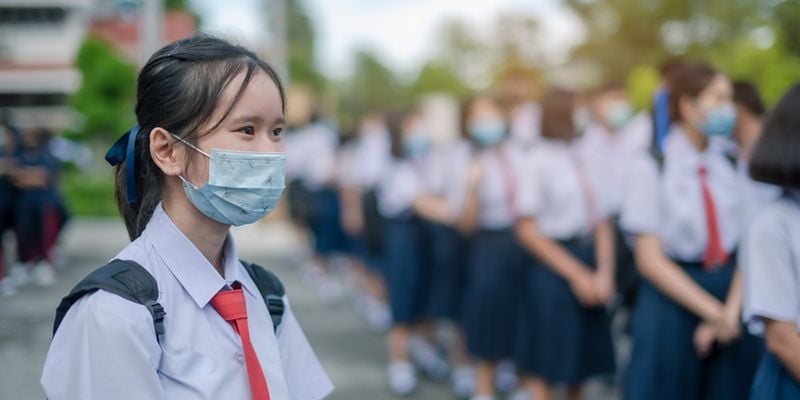 Top 10 things that have changed in Thailand during the Covid-era
Things have changed. In some cases they've changed a lot and may never be the same again. Many people are suffering as a result of the impacts of lockdowns and the border closures. Some people are being forced to re-invent their lives as a result. Here are some of the main things we believe have changed since January this year.
Face Masks
The now every-present face mask is now with us for a long time. In Asia, it was never uncommon to see people wearing face masks, for traffic, air pollution, fears of disease or just to a fashion statement.
In the Covid-era, mask wearing will now just become a normal thing we wear when in public spaces. Even when the government relaxes the actual laws about the wearing of face masks, most people, we predict, will continue to wear them anyway.
Taking Your Temperature
It's everywhere, it doesn't appear to be very effective or reliable, but it's not uncommon to have your temperature taken by someone pointing a gun-thing at your head, numerous times a day. The only people to have benefitted from these temperature checks are the manufacturers of infra-red temperature check machines.
Flying in the Covid-era
While the domestic carriers are all flying again, they're doing it tough. Planes are sometimes half-empty and there's certainly less choice of times and destinations, compared to before the Covid travel restrictions set in.
But it hasn't stopped the budget airlines from making the situation extremely competitive with the fares still very low. The aviation industry will certainly re-emerge with fewer airlines as some will be unable to weather the Covid storm.
Confidence
Many business had to close during the lockdown. Some have re-opened, some tried to re-open but have since closed again, and some are struggling along as best they can. But people, through fear or simply being unable to afford it, are going out and spending less. The impacts of recessions across the reason will have long-lasting, profound effects on consumer confidence.
Eating Out
There's been few clear winners in all this Covid mess. Delivery companies are just one of them, and the local motorcade delivery services in particular. Grab Food and Food Panda are just two examples of the new way we eat and many restaurants are changing their table service model, and even their take away services, to suit the new normal of food on demand. Some restaurants have even closed their doors forever and turned into virtual restaurants, delivering food exclusively through the convenience of app ordering and delivery.
The Travel Industry
Apart from the obvious lack of international tourism, there's no doubt we're simply going to be travelling less in the short to medium term. Many people will be unable to afford the long holidays of the pastand may travel less, or not at all.
For the communities that relied on tourism, the changes in their situation has been profound. Businesses are having to reinvent their model to cater for domestic tourism or simply find other ways to diversify their business plan, or just wait out the situation.
The Economy
Thailand is in recession. So is everywhere else, and the situation, sadly, is likely to get worse as the Covid-era stretches out and restrictions hold back investment. Some previously good businesses are now out of business. Businesses that were struggling before have been proven unsustainable.
Globally, the government stimulus poured into local economies has caused artificial spikes in some stock markets. In other countries, where the government paid salaries for companies that were forced to close up or sack staff, are finding it hard to ween people off the grants and get them back to work.
In Thailand the economy has been hit hard, particularly in the export , tourism and hospitality industries. The downstream effects of all the staff losing their work, will have an effect on the local economy for many years.
Shell shock
Thailand, reliant on international tourism, has found itself exposed once the borders were closed. As the situation extends way past the 'few months' people were expecting, the full impact is starting to hit hard, particularly in places like Pattaya, Phuket and Chiang Mai. Their reliance on tourism has exposed their economies and left thousands wondering what else they can do to sustain themselves.
Whilst Thailand has recovered quickly from past political unrest, tsunamis and past pandemic threats, this time there will be a much longer path to recovery and will force many businesses to re-evaluate their businesses.
The red light industries
The reality has certainly hit home for tens of thousands of Thailand's sex workers. Although not officially recognised in Thailand, prostitution has been a huge local industry in the past, creating an enormous underground market for locals and international tourists as well.
Without official government acknowledgment, their jobs are not recognised and their salaries vanish once the bars and borders close. No rights, no unemployment pay. The number of prostitutes in Thailand could be upwards of 100,000, and these workers have had to head home, many back to the northern and north east provinces. Thailand's red light districts were locked down for almost 3 months and bars and clubs, and the bar girls and boys, have been struggling ever since.
The pause button
There are few people that have not been profoundly affected by the impact of the coronavirus. Whilst some have been confronted directly with health issues, and even the deaths caused by Covid-19, of friends or relatives, others have had to put their lives and businesses on hold.
People have been unable to travel, business doors have been closed, many people have lost their job and thousands of events have had to be cancelled or postponed.
Even though many parts of the economy are being to grind back into action, there will be a lingering hang-over for just about everyone as they re-orient their lives to suit the new situation.
In some cases, the pause button may have to be hit again, as the world continues to battle Covid-19, and find new ways to live with it.
Keep in contact with The Thaiger by following our
Facebook page
.
Never miss out on future posts by
following The Thaiger
.
Riding and renting a motorbike in Thailand | Top 10 tips | VIDEO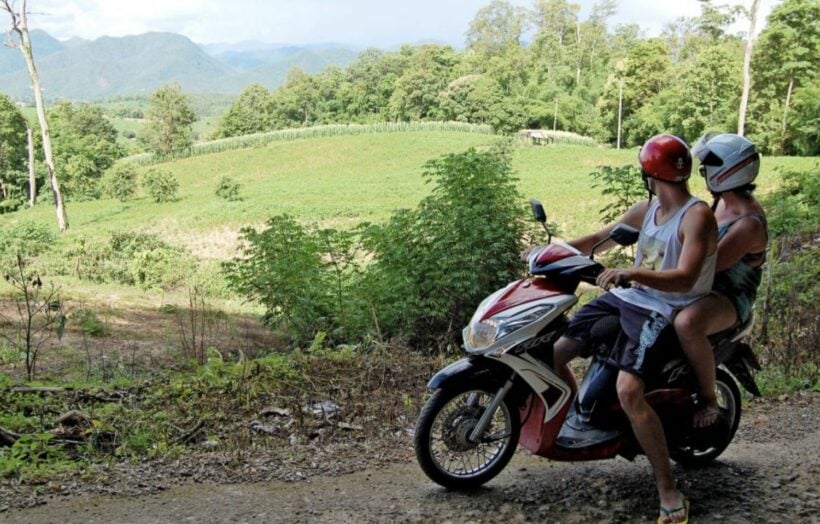 Motorbikes and scooters are the most popular mode of transport in Thailand, and most of south east Asia. In many cases, they're the 'engine' for the local economies. Most of them just go and go and go, they're astonishingly reliable. Getting around on a motorbike is easy enough and will get you to your destination faster, whilst the cars and trucks are plodding along in the traffic.
But riding a motorbike in Thailand can also be very dangerous. If you stick to the common sense basics – ride within the speed limits, wear a bike helmet, obey the traffic rules and don't drink and drive – it remains a perfectly reliable way to get around.
Here's our Top Ten tips to make your journey on the motorbike safer, and, more comfortable.
Number 1. Wear appropriate clothes. Falling off a motorbike without anything covering your knees or elbows, is going to be painful enough – having at least some fabric between you and the road is going to reduce the painful grazes a bit. Long pants and a long shirt are a good start. Always wear shoes for the same reason. And a motorbike helmet as well – it's the law and it could save your life.
Number 2. Keep your bike in good condition. As hardy and reliable as the modern motorbikes are, they will run better and for longer if you keep up the service schedule, and change the oil around once a month. Apart from changing the engine oil, keep an eye on the tyres as the road surfaces in much of Thailand, plus the heat and humidity, will wear down your tread quickly. Your brakes will also need checking. Then there's the lights at the front and back, which are your best way to inform other driver's what you're doing in the traffic. Indicators may not be used much by the locals, but YOU should.
Number 3. Make sure you have a proper license. Your car license in your home country isn't legal in Thailand to ride a motorbike. Your International Drivers License for cars, issued in your home country isn't going to cut it either. Legally, the only document that will satisfy the Thai legal system, officially, is a Thai motorcycle license. Keep this in mind if you want to rent a motorbike! If you live in Thailand you simply must get a proper motorbike drivers license of you want to ride a motorbike here. And whilst we're talking about a Thai Motorbike License, we're talking about the ones you get from the Land Transport Offices, not along Khao San road for 500 baht!
Number 4. Check your travel and health insurance. Every week The Thaiger hears from tourists stuck in a Thai hospital with mounting hospital bills and an insurance company that won't pay out because they didn't have a proper drivers license. Or no insurance at all. And even if you have travel or health insurance, check the fine print because most insurance contracts don't include driving on motorbikes in Thailand.
Number 5. Driving is different in Thailand. Many of the rules are the same as countries that also drive on the left-hand side of the road. But it is a totally different vibe. Apart from the lunatics that drive too fast, drink-drive or ghost ride…. That's driving against the flow of traffic on the wrong side of the road…. there's just a different attitude to driving. It's a bit like swimming with a school of fish… if you just go-with-the-flow, and keep in the stream of traffic, you'll generally do well. Be extra careful and mindful if you're not used to the flow of Thai traffic. Number
Number 6. Green lights mean GO. Red lights also mean GO…. sometimes. You'll see what we mean. Don't even think about trying it. You'll either end up fined, or dead.
Number 7. Have a practice. If you're either new to driving a motorbike or new to driving a motorbike in Thailand don't thrust yourself into a busy stretch of road immediately. Try something a little calmer and slower to get a feel of the subtle differences in Thai traffic movement. You're sharing the road with trucks, cars, buses and passenger vans.
You're meant to stay on the left hand side and you'd be well advised to do so, despite the behaviour of some Thai motorbike drivers that want to mix it with the 'big boys'. Get some confidence with your motorbike and way it handles, and moving in and around traffic on a quiet road before you tackle the main roads.
Number 8. There's pot holes, then there's POT HOLES. The roads around Thailand have really improved in the past decade but you'll still find pot holes in places there wasn't one the day before. If you want a really good reason for giving plenty of distance between you and the car in front, it's to see the pot hole before you end up IN it. Whilst car tyres might glide over these holes in the road, your motorbike is likely to come to an abrupt halt, with you continuing over the front of the handlebars – something to do with Newton's first law of motion.
Number 9. If you're not sure, don't. Never ridden a motorbike? Didn't ride a motorbike in your own country? There's two good reasons not to try it for your first time in Thailand.
It can be a bit of a challenge for even experienced motorbike drivers, well different anyway. There's plenty of other ways to get around and if you want THAT selfie for your Facebook page there's thousands of bikes parked by the side of the road where you can get a photo. Just because your friends did it when they travelled to Thailand doesn't mean you have to.
Number 10. Police will often arbitrate on the spot at an accident. If you are in the wrong and damaged someone or someone else's bike you're probably going to have to pay up. Now, there's the 'official' way to sort things out in these case and the 'unofficial'.
The policemen will get to the scene soon enough and, often, decide there and then who was at fault. They'll often negotiate how much should be paid as well. The urban myth is that Thai police always side with the the locals – that's not the case although, if you are indeed in the wrong then you're IN THE WRONG!
If you are concerned that you're being rolled by the locals in sorting out a simple motorbike accident then call the Tourist Police or your consulate immediately. DON'T agree to pay any money to anyone until you've spoken to at least the Tourist Police.
Getting into an argument with the local police will almost certainly guarantee you'll come off second best. Demanding that you speak to the police chief, etc, will also usually end up in the situation not going well in your favour. Be patient and don't lose your cool. You are in a foreign country, you're a guest and they do things differently – end of sentence.
Keep in contact with The Thaiger by following our
Facebook page
.
Never miss out on future posts by
following The Thaiger
.
Khao San Road to reopen for Halloween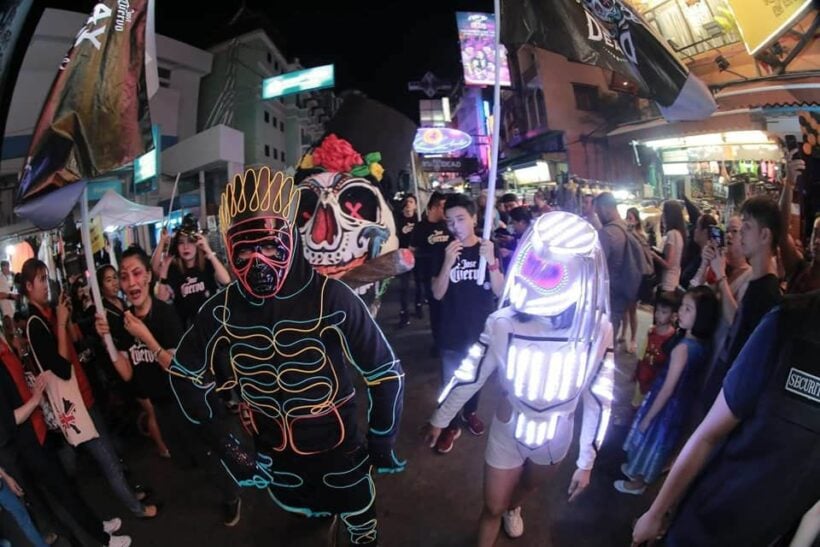 The party is coming back to Khao San Road this Halloween. The once booming backpacker district went through a renovation during the lockdown period and now the Bangkok governor says they're ready to reopen the street.
Khao San Road has long been a district frequented by foreign backpackers. It's known for it's grungy and lively bar scene as well as its eccentric mix of street food, like scorpion on a stick. During the lockdown, 48.4 million baht was put into the streets for major renovations like leveling out the road and footpaths, adding some gutters and designating space for emergency vehicles.
Bangkok governor Aswin Kwanmuang says a Khao San Road Halloween party to help stimulate travel. There was talk about removing street vendors from Khao San Road, but the idea got a lot of backlash. Luckily, street food will stay put and 240 food vendors will be set up along the street from 9am to midnight for the Halloween weekend.
Khao San Road will also run a street market and set a stage for performances on the November 28 and 29 as well as News Years weekend, according to Nation Thailand.
Aswin says events are also planned for Loy Krathong and New Years. The area around the street was so packed during last year's New Years, that streets and alleyways were more like mosh pits. Phones were stolen, fights broke out. It was a mess.
Loy Krathong happens every year on the 12th month of the Thai lunar calendar. People make offerings for the water goddess and ask for forgiveness. A krathong is usually made of banana stems, leaves, flowers, candles and incense sticks. It's then floated down a river.
Khao San Road isn't known as a place where people ask for forgiveness, but apparently Loy Krathong will be celebrated along with other cultural events, according to Coconuts Bangkok. Loy Krathong happens to fall on Halloween this year.
SOURCES: Coconuts Bangkok | Nation Thailand | Bangkok Post
Catch up with the latest daily "Thailand News Today" here on The Thaiger.
Keep in contact with The Thaiger by following our
Facebook page
.
Never miss out on future posts by
following The Thaiger
.