Profile: Mayor Somjai toils for her hometown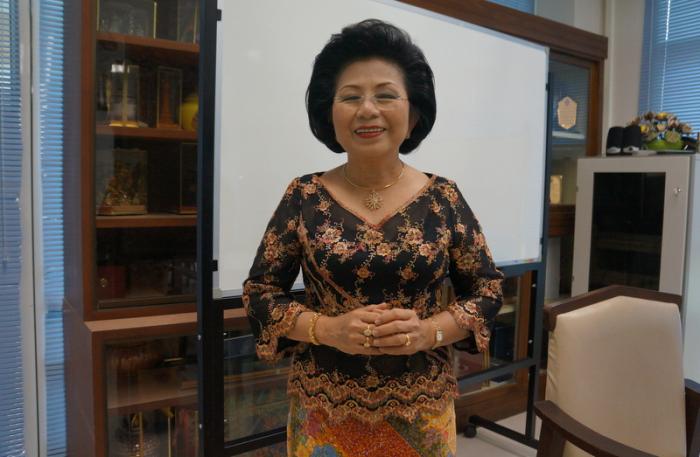 PHUKET: Phuket City Mayor Somjai Suwansupana, 64, is a true Phuket native, born and raised in the heart of Phuket Town.
Ms Somjai recalls her childhood fondly, but frankly admits that she wasn't an outstanding student in her school years.
However, she still chose to further her education after completing her basic education. She went on to obtain a bachelor's degree in Marketing from Bangkok University and then a Masters in Social Development from Prince of Songkla University.
Her life turned around when she was introduced to the world of local politics by former Phuket City Municipality Council President Wiroj Bumroongwong – a man she says is the true inspiration for her craft.
She has worked for the municipality since 1980 and was elected to be the mayor in 2004.
"I became a member of the Phuket City Municipality Council in 1980, and didn't know much about the field at first," said Ms Somjai.
Her first job as a councilwoman was in the Welfare and Education Department, which helped her take time to grow as a councilor.
Ms Somjai said she managed to pace herself, without taking on too much to work at her own pace, and without taking on too many responsibilities all at the same time.
"I make sure I always keep in touch with my staff, meet with officials, keep myself involved with the community and remain up-to-date, so people can see that I have proven myself by taking the necessary actions and not just by making empty promises," said Ms Somjai.
One of the aspects of her job that she stresses as being the most important is planning ahead of time.
"I believe in long-term planning – at least 20 years into the future – not just a few years at a time," she said.
Ms Somjai says that traditions are very important to her and makes sure she represents them by wearing the local Phuket dress called a 'Baba'.
"My dress represents who I am; when I wear my traditional dress, people recognize me and that makes me proud. Phuket has a unique generations-old culture and I hope to see it last forever," Ms Somjai said.
Although the problems facing the city add more than a few complications to her job, Ms Somjai said she tries not to be overwhelmed by them, instead striving to meet every challenge head-on.
"Thinking positive and looking ahead are both key elements of my job. It's extremely important to keep developing yourself, your work and your thought process," Ms Somjai said.
"I will never stop learning and will continue to do whatever needs to be done to improve my beautiful hometown."
— Chutharat Plerin


Have something to say? Scroll down to leave a comment, or visit our Thaiger Thailand Q&A Forum to discuss people, events, to-do and more with the local community.

Enterprising young Cambodian impresses with multi-lingual skills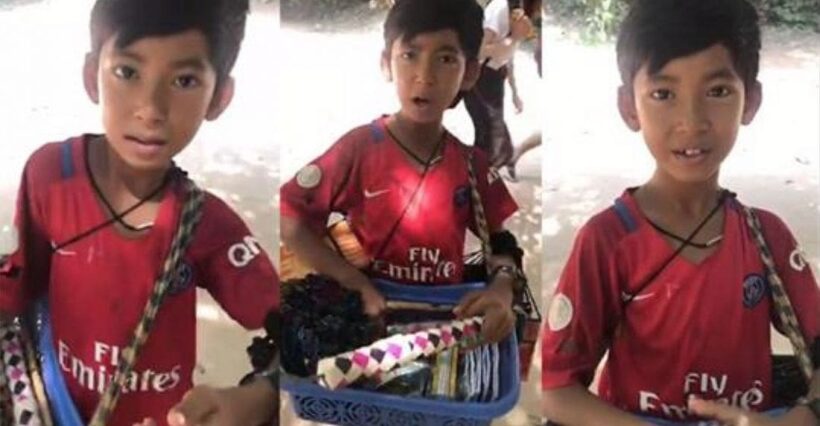 Young vendors become very resourceful at extracting money from tourists. All in the quest of making an honest living and bringing some money to their families. This young boy seems to have knowledge of at least seven languages, obviously representing the most popular languages spoken by the tourists he speaks to during his daily rounds.
Netizens are impressed by his talents but some are saying that the boy has to develop this skill in order to survive. A translation follows some of the many languages he is able to use in his daily work. Let's hope he gets the opportunity to use his skills in a prosperous career in the future.
We'll take five of whatever you're selling!
Making ends meet – washing cars for 5,000 baht a day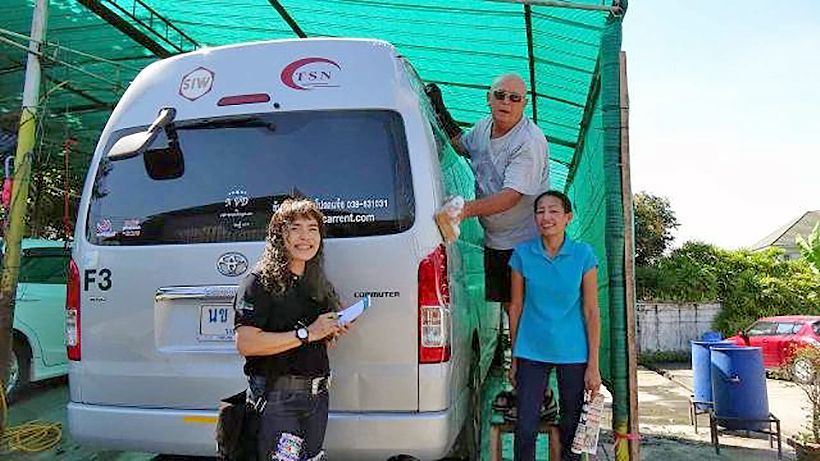 A 70 year old Aussie expat has rolled up his sleeves and ended up with a prosperous little local business in Rayong. An Australian pensioner is washing cars in Rayong to make ends meet.
And he's reported to Ban Muang reported that he and his wife are earning a decent income. Thai customers have been heaping praise on 70 year old William Pearl for his car cleaning business.
William started the "Ran O" car-care business with his wife Srinuan Sukcharoen. The shop is in the city district of Rayong on Rat-u-thit Road.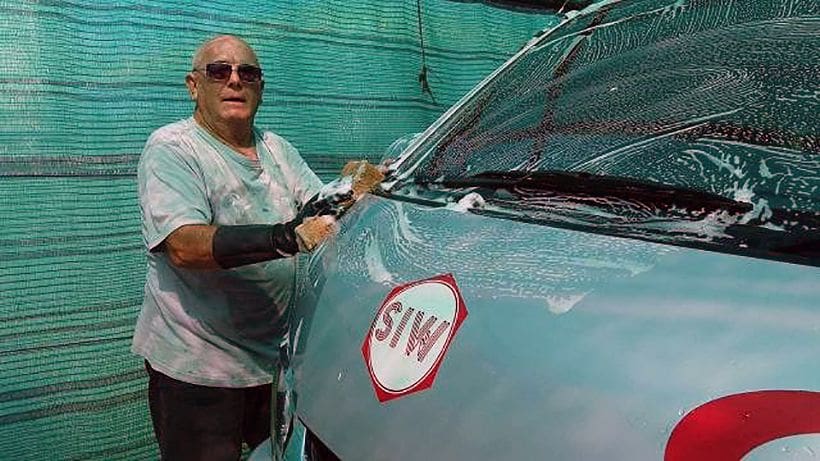 Ban Muang reports that he has been helping out with the cleaning of cars since the start of the year.
"It was much better to be out doing something useful and the shop was making 5,000 baht to 6,000 baht a day cleaning an average of 20 cars."
His wife gives the cars a wipe while Mr Pearl gets out the hose and shampoo.
"I'm not tired – I love it" he said.
Kids from the local schools are employed in their free time for 300 baht a day, he added.
SOURCE: Ban Muang
Leicester City players arrive in Bangkok for Vichai's funeral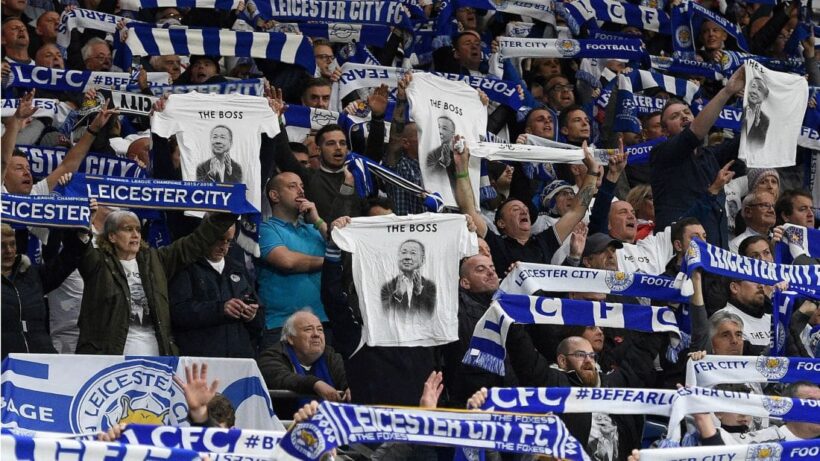 PHOTO: Goal.com
Leicester City football club players and fans have paid emotional tributes to Vichai Srivaddhanaprabha, who died in a helicopter crash last week, ahead of last night's Premier League match against Cardiff City.
Meanwhile, Leicester City players and officials have arrived in Thailand to attend the funeral of the club's owner and mentor at Wat Thepsirin in Bangkok.
His Majesty the King has provided funeral water and bestowed an octagonal funerary urn for the royally-sponred funeral rite.  Several prominent business, political, sports and entertainment figures and celebrities attended the first day the week-long rites ceremony yesterday (Saturday).
The Leicester City players attended services today and will attend again tomorrow (Monday) after beating Cardiff 1-0 in the first game since his death.
Before the match they wore T-shirts featuring a picture of Vichai while fans held banners expressing their condolences.  They stood for a minute's silence along with Leicester City staff and fans ahead of the kick-off.