Mixing drinking with Facebook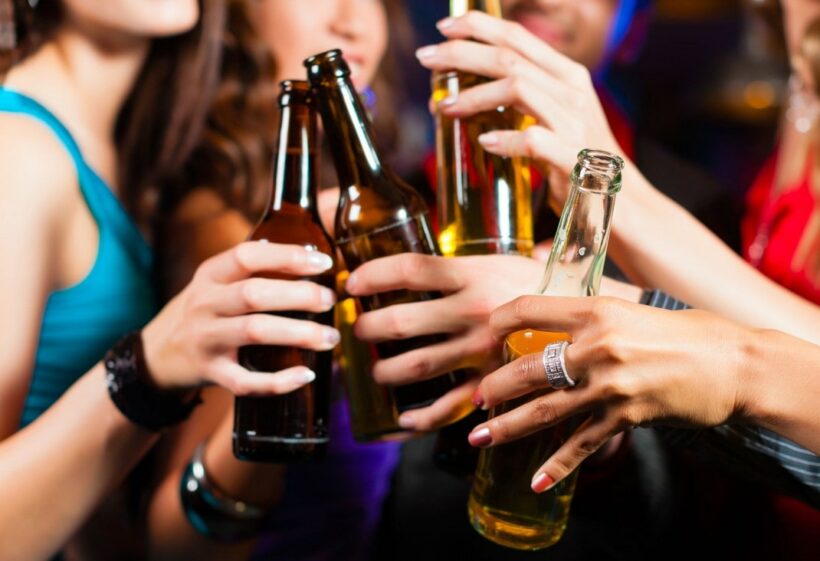 A recent statement by Pol Gen Verachai Songmetta and its subsequent reporting by Thai Rath and the Bangkok Post has created an uproar. The police officer stated that anyone posting photos of alcohol on social media could face legal action resulting in a maximum fine of 50,000 baht.
Some people joked that they deleted half of their facebook photos after the announcement. Joking aside, the police officer's statement touches a deep-seated fear that the government is watching.
So how much do we really have to fear? Is the Thai government watching our social media waiting to arrest people who post photos of alcohol?
If the police come knocking on the door and you are being charged with posting photos of alcohol, should we be afraid? What is the law? I posed these questions to Mr. Yutthachai Sangsirisap, a Thai attorney who handles criminal law. This was his response.
The Alcohol Control Act states that "no person shall advertise or display names or trademarks of alcoholic beverage deemed to exaggerate their qualifications or induce people to drink such alcoholic beverage either directly or indirectly."
Anyone who violates the law is "liable for imprisonment for a term not exceeding one year or a fine not exceeding five hundred thousand baht or both." In addition, the violator is liable for a daily fine that will not exceed fifty thousand baht for the period of advertisement.
For most people, there is nothing to fear because they have no intention to advertise their alcohol or promote alcohol consumption. Most people are just posting photos of themselves with friends, having dinner, or at a social event. They do not mention the taste or quality of the alcohol or try to promote consumption.
While the law is meant to apply to everyone equally, the target of this law are individuals with a large influence on society. Celebrities and media personalities have fans who want to mimic them and purchase goods that they use.
In many circumstances, these celebrities are paid to wear clothes, attend events, and consume beverages. Thai law attempts to control images which promotes the consumption of alcohol.
The possibility of a regular person being arrested for the violation of the Alcohol Control Act is small. If it does occur, then you should be concerned because you should be worried whenever the police come to arrest you.
However, this type of charge is usually not serious and if found guilty, there is generally only a fine to be paid. It is recommended that people seek legal counsel if they are arrested by the police.
According to a Thai attorney, posting photos of you and your friends consuming alcoholic beverages will probably not get you in trouble with the Alcohol Control Act unless you are underaged. If you are attempting to advertise specific brands of alcohol then you may be in violation of the law. But most likely, the police will only pursue action against those who have a large social media presence like celebrities.
Keep in contact with The Thaiger by following our Facebook page.
Never miss out on future posts by following The Thaiger.
Phuket Thai food treats you need to try | VIDEO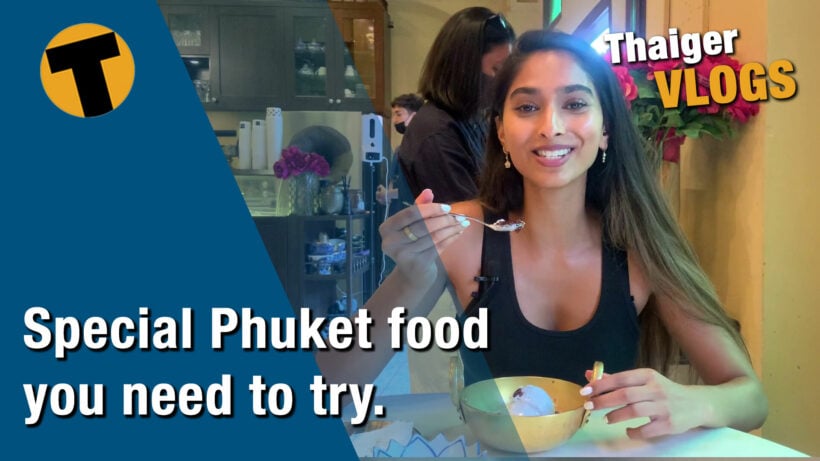 Nimz, our new Thaiger Vlogger takes you on a tour of some uniquely Phuket foods, although you may find them in other provinces these days as well. A lot of southern Thai food can be very spicy and features a lot of seafood, but Nimz went for the 'less' spicy (mai phet) options.
Tell us about your favourite Thai treats and if you'd tried something special in Phuket.
Locations…
Arpong – https://goo.gl/maps/arfbjUkF8eK3SZnPA
Ao aew – https://goo.gl/maps/kb6B1iC8XXT9Wfxb9
Bicomoi – https://goo.gl/maps/CKqQvvs84zongamh9
O Tao – https://goo.gl/maps/cT3w4QWvt51QTXmG8
Keep in contact with The Thaiger by following our Facebook page.
Never miss out on future posts by following The Thaiger.
In search of Cat & Dog Cafés in Phuket Town | VIDEO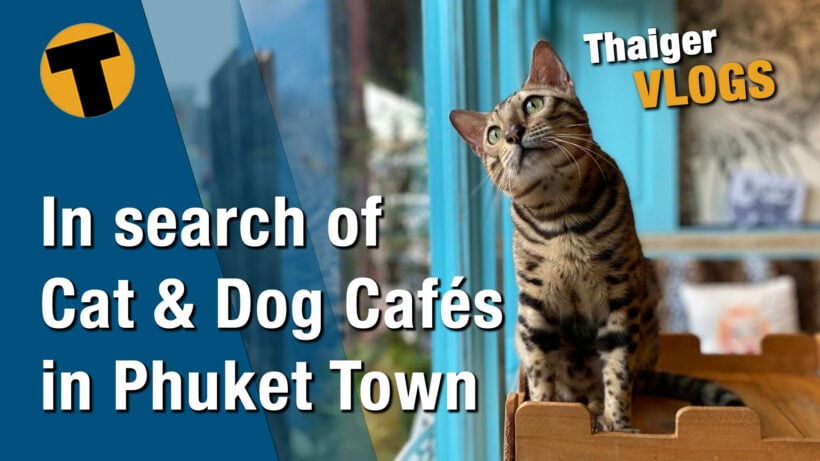 Nimz, our Thaiger Vlogger takes you on a weekend tour of Phuket Town, in search of cat and dog cafés. Stroke the cats, tickle the cat's tummy, pat the cats, take selfies with the cats. Whilst Phuket has a number of registered cat and dog cafés, only one appeared to open during Nimz's search through the streets of Phuket Town, the main commercial capital of the island (on the opposite side of the island to Patong).
And. yes, they also serve up some great food too.
Location: B Cat Cafe Facebook: https://www.facebook.com/BCatCafePhuketTown
Keep in contact with The Thaiger by following our Facebook page.
Never miss out on future posts by following The Thaiger.
Flying high and fine dining in a re-purposed old jet in Bangkok | VIDEO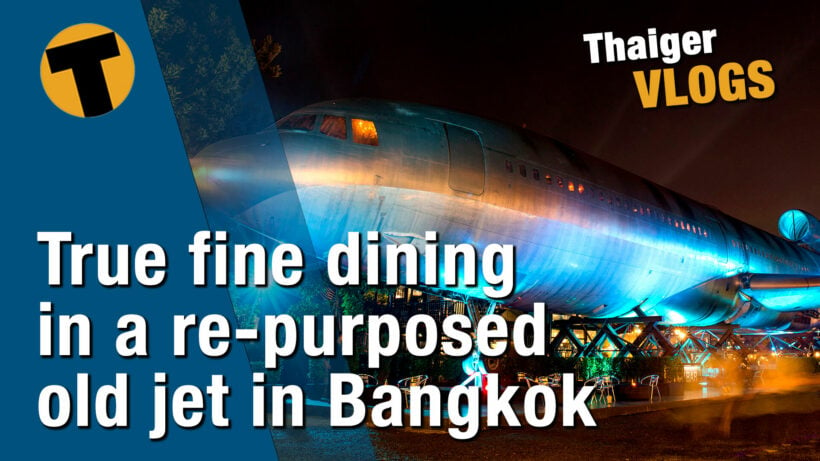 This could actually be the only time you enjoy dining on a plane. Na-Oh Bangkok re-purposed a decommissioned L-1011 Lockheed aircraft, turning the old jet into a fine dining restaurant located within the ChangChui Project, just a few minutes away from downtown Bangkok. With it's eclectic interiors and their signature Thai-fusion courses, the restaurant offers quite a memorable experience.
Chris, our Thaiger Vlogger, takes you on a tour. Let's check it out!
Keep in contact with The Thaiger by following our Facebook page.
Never miss out on future posts by following The Thaiger.