Mango Tree elevates Thai dining with the launch of flagship restaurant in Guangzhou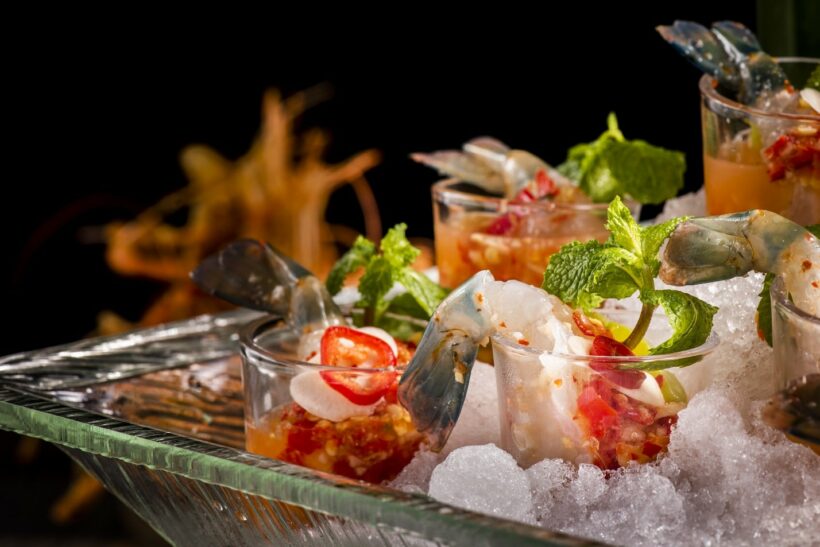 Leading Asian restaurant operator Mango Tree Worldwide has expanded its flagship brand in China with the opening of Mango Tree Guangzhou, a contemporary, design-led dining destination located in one of the world's tallest buildings.
Created by Steve Leung, the award-winning Hong Kong-based architect and designer, Mango Tree Guangzhou features a rainforest and island themed interior, allowing diners to feel the true essence of Thailand.
Natural wood, tropical plants and rattan chairs are combined with a state-of-the-art lighting installation to create the impression that guests are dining in a Thai forest, under the blinking lights of a starry sky.
This enchanting effect is enhanced by the restaurant's elevated setting. Perched seven floors above ground in the K11 Art Mall, which forms part of the 530 metre tall Guangzhou CTF Finance Centre, diners are treated to spectacular city views.
In addition to the spacious restaurant area, a stylish bar is framed by floor-to-ceiling windows overlooking the Guangzhou skyline, and a relaxing alfresco terrace features cosy sofas and lush greenery to create a tree house-like ambience, high above the city – with a DJ playing into the night. The launch DJ is Juli York from Ukraine playing a coterie of trip hop and Latin, Afro and Chicago house.
This exquisite design concept perfectly reflects the restaurant's culinary style, which focuses on authentic Thai cuisine prepared and presented with contemporary flare and a cool, lifestyle vibe.
"We are delighted to unveil Mango Tree Guangzhou as our new flagship restaurant in China. With Steve Leung's signature design and our contemporary style of Thai cuisine, I am confident that this drive us to new places and literally elevate our experience for Chinese diners to enjoy," said Trevor MacKenzie, Mango Tree's Global Managing Director.

"China is naturally a very important market for Mango Tree Worldwide. With more than nine million Chinese travellers now visiting Thailand every year, the country is developing a keen appetite for authentic Thai cuisine. We look forward to introducing our signature Mango Tree restaurant concept to diners in even more Chinese cities in future," Mr MacKenzie added.
Mango Tree Guangzhou seats approximately 150 diners for all types of occasion, from large family groups to intimate couples' meals and corporate business functions. Many of the tables are positioned next to panoramic windows, allowing diners to gaze out over the glittering city.
The menu at Mango Tree Guangzhou combines genuine Thai flavours and sophistication, using the finest and freshest ingredients. Chef Aphichat will take diners on a culinary journey to the four regions of Thailand – north, northeast, south and central – with signature dishes including yellow crab curry; tom yum goong (spicy and sour soup with prawns); and mango sticky rice with coconut milk. The bar has also introduced a number of special Thai cocktails, including a signature lemongrass mojito.
Mango Tree Guangzhou becomes the upscale brand's second restaurant in Mainland China, joining the existing Mango Tree Qingdao. In total, Mango Tree Worldwide now operates a total of 64 outlets worldwide.
This impressive new restaurant also marks the latest successful project for designer Steve Leung, who has been responsible for major hospitality projects including Sing Yin at W Hong Kong, Yuan at Atlantis The Palm Dubai, and the Shangri-La Hotel at The Shard in London.
Mango Tree Guangzhou is expected to become extremely popular among local and international professionals, upmarket residents, high-spending tourists and more. The restaurant will be open daily for lunch and dinner.
Keep in contact with The Thaiger by following our
Facebook page
.


Find restaurant and food listings around Phuket at Thaiger Bites.

Cooking with Bibi – let's make papaya salad (somtam)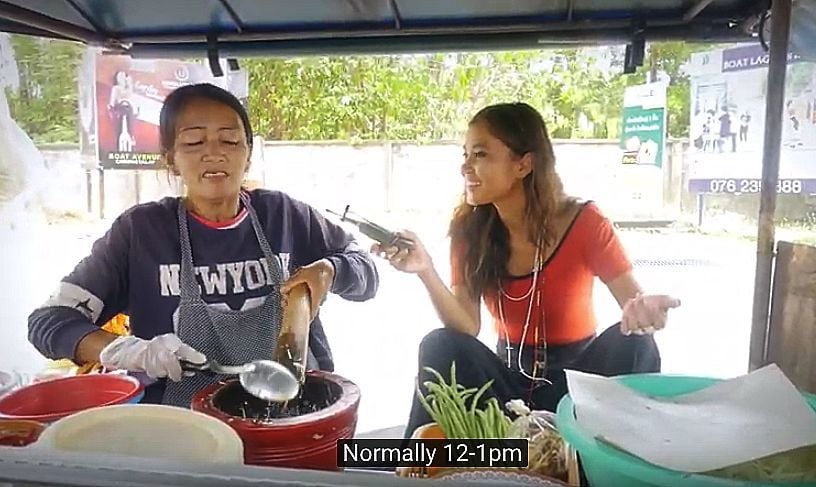 Bibi heads out onto the streets to try some home-made Somtam, that spicy Papaya Salad that makes the eyes water of even the most chilli-loving farang. Then she puts on the chef hat and tries for herself. Let's go cooking on Thailand's streets with Bibi.
Keep in contact with The Thaiger by following our
Facebook page
.
World's best street food, top 30 cities rated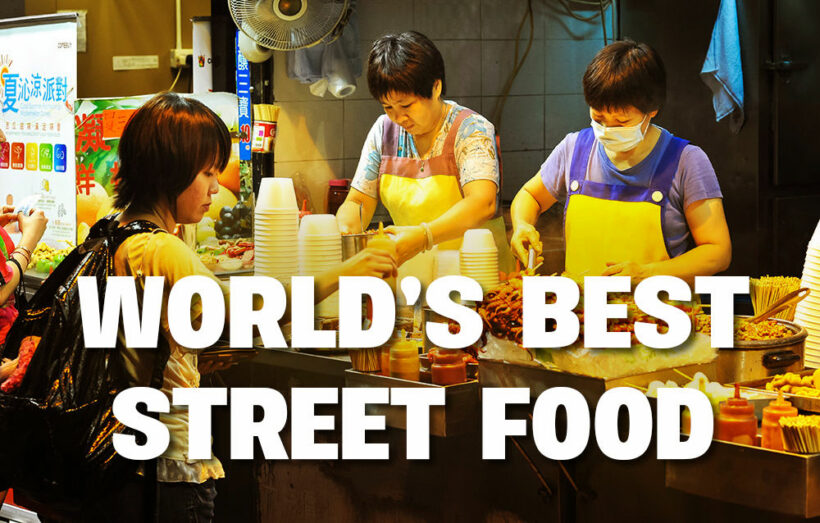 Where in the world is the best street food? Those living in Thailand will bet Bangkok is going to come out on top, right? Well, not according to research, the Street Food Index, conducted by My Late Deals. In their current surgery, Hong Kong came out on top as the city with the best street food. The city topped the Street Food Index, beating tasty competition from Bangkok and Ho Chi Minh in Vietnam.
The annual Street Food City Index ranks the top 30 street food cities in the world for food obsessed travellers. Cities on 4 parameters: number of street food vendors, affordability, number of street food experiences/tours and sanitation.
Hong Kong was followed by Bangkok, Ho Chi Minh, Singapore, Mumbai, Rome, Tel Aviv, Sydney, Mexico City, with Portland, Oregon, rounding out the top 10.
Hong Kong topped the ranking thanks to its high number of street food stalls and street food experiences and high levels of sanitation. Street food is also reasonably cheap in Hong Kong costing around £5 (205 baht). Some of the food you can try in Hong Kong includes dim sum, curry fishballs and cheung fun (a rice noodle roll is a Cantonese dish from Guangdong Province southern China and Hong Kong, commonly served either as a snack).
Bangkok came second (we're considering an official protest) on the list as its home to the cheapest street food (with an average cost of just £1.61 (66 baht) and the second highest number of street food experiences available in the list. It also scored high marks in number of street food vendors. Some of the food you can try in Bangkok includes the ubiquitous pad thai, khao niao mamuang and tom yum goong (spicy!).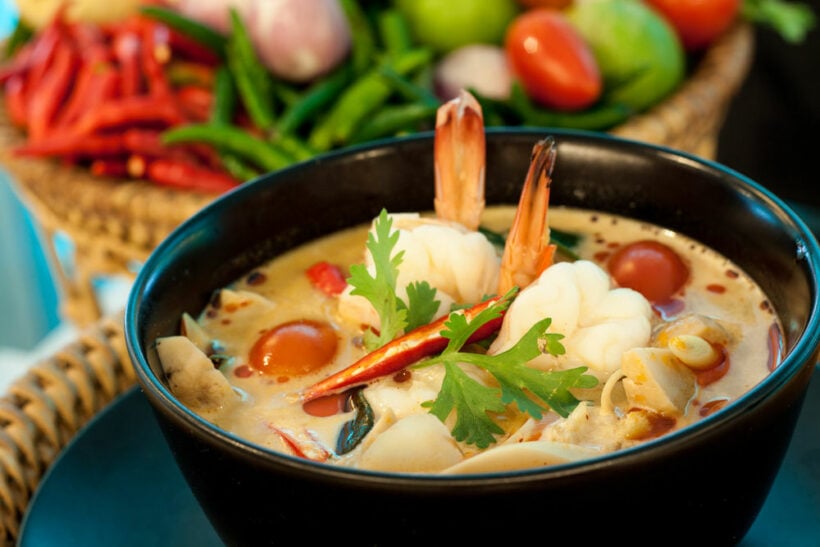 Sitting in third place is the Vietnamese southern city of Ho Chi Minh which gets top marks for number of street food experiences and high marks for affordability (with an average cost of just £1.77 (73 baht) and number of vendors but like Bangkok, Ho Chi Minh lost marks for sanitation. Some of the food you can try in Ho Chi Minh includes pho, banh mi and goi cuon.
Singapore takes fourth spot thanks to its high levels of sanitation and number of street food experiences. It also scores highly on number of vendors but loses points on affordability. Some of the food you can try in Singapore includes char kway teow, kaya toast and laksa.
In fifth place is Mumbai. The city scored top marks in street food vendors with the highest number on the list. It also scored well on affordability and street food experiences. It scored lower on the sanitation aspect. Some of the food you can try in Mumbai includes vada pav, bhelpuri and pav bhaji.
The current top 30 street food cities…
1 – Hong Kong
Score: 93
2 – Bangkok
Score: 90
3- Ho Chi Minh
Score: 89
4 – Singapore
Score: 86
5 – Mumbai
Score: 78
6 – Rome
Score: 76
7 – Tel Aviv
Score: 73
8 – Sydney
Score: 72
9 – Mexico City
Score: 70
10 – Portland
Score: 69
11 – Seoul
Score: 68
11 – Beijing
Score: 68
13 – Berlin
Score: 67
14 – Paris
Score: 66
15 – Istanbul
Score: 65
16 – Palermo
Score: 65
16 – Penang
Score: 63
18 – Tokyo
Score: 61
19 – New Orleans
Score: 60
19 – Kuala Lumpur
Score: 60
21 – Cartagena
Score: 59
22 – Port Louis
Score: 58
22: Honolulu
Score: 58
24 – Taipei
Score: 49
25 – Marrakech
Score: 48
26 – Rio
Score: 45
27 – New York
Score: 43
27 – Durban
Score: 43
29 – Kingston
Score: 39
30 – Dakar
Score: 27
Keep in contact with The Thaiger by following our
Facebook page
.
After 32 years, legendary Phuket eatery Baan Rim Pa is on the move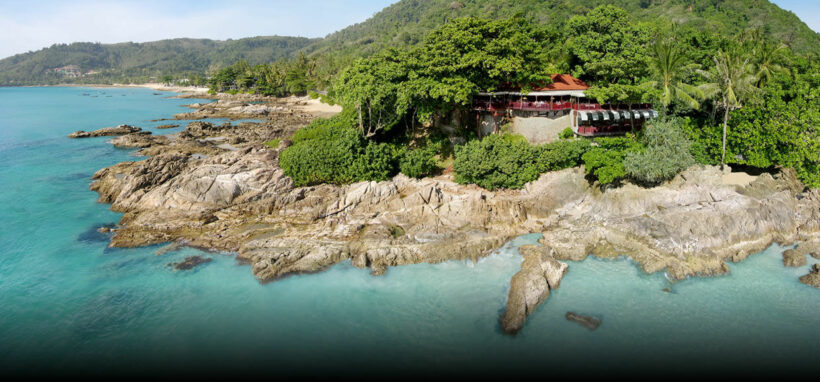 But not too far! One of Phuket's most iconic restaurants, a firm local favourite, Baan Rim Pa, is moving after 32 years. The multi-award-winning bastion of the resort island's dining scene, long located in Patong, will be absorbed into its newer location farther north in Kalim, while its daughter outlets, Da Maurizio and Joes Downstairs will be shuttered. Baan Rim Pa Group's executive manager & marketing director Sue Ultmann explained in an email to patrons yesterday:
"The original Baan Rim Pa restaurant opened as a 32-seat restaurant well over 30 years ago, it then grew into a 200-seat restaurant. After a few years came Da Maurizio Beach Side (originally "Bar Ristorante"), and for those who remember, then came Otowa Japanese restaurant which changed into Joe's Downstairs around 15 years ago."
"Over the years we have been delighted to welcome guests from around the world. However, times change and although we extended our lease over the years, the final lease has now expired."
"We will be closing the operation at Da Maurizio Beach Side and Joe's Downstairs, Baan Rim Pa Patong on April 1 will move 1.9km north to its new location and merge with Baan Rim Pa Kalim, located opposite Kalima Resort & Spa, which the group built, opened and have been operating for the past four years."
The newer location, based on the same design and ambience of the older Band Rim Pa in Patong, is just a kilometre up the road towards Kamala, with a stunning location looking back at the Patong Skyline and out to Phuket's sunsets.
"If you haven't already visited, I can promise a magnificent location which offers everything the same, and more as the current location… panoramic sea views, piano bar, extensive wine cellar, amazing cocktails, exceptional Royal Thai cuisine and of course our wonderful team to take care of you."
Da Maurizio Beach Side closes this Friday, and Joe's Downstairs will close Tuesday, March 31. Baan Rim Pa Patong will relocate on April 1, 2020.
"Hopefully you will have time to visit our restaurants before the changes, and we look forward to seeing you at Baan Rim Pa's new location 294/4 Prabaramee Rd, Kalim, in the future."
"The management and team would like to thank you for the support over the years and look forward to seeing you soon."
Keep in contact with The Thaiger by following our
Facebook page
.