Keep It Green: Reefers, rogues and regulations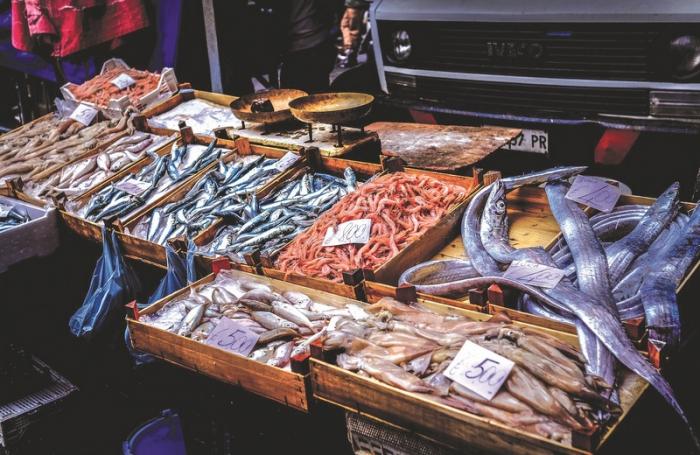 PHUKET: According to recent statistics, Thailand has the fourth largest seafood export industry in the world, valued at a massive 6.5 billion dollars a year.
With its fleet of Phuket-based fishing vessels and substantial shrimp-farming industry, the island is a significant contributor to this figure. However, adverse international publicity in the last few years has caused some decline, following allegations not only of human rights abuses but also of IUU (Illegal, Unreported, Unregulated) fishing abuses.
Greenpeace recently claimed that an international crackdown on human rights crimes, plus depleted fish stocks in the Gulf of Thailand and now the Andaman Sea, has prompted some Thai vessels to explore waters off the coasts of Indonesia and Papua New Guinea, while others travel 7,000km to the rich and bio-diverse Saya de Malha bank off East Africa, a shallow marine system that is not properly policed.
These excursions into remote and lawless waters only exacerbate the problem, whereby trafficked men – slaves in effect – are sold and mistreated at sea. Moreover, seafood caught by these 'pirates' – not only unregulated, but also illegal – is entering the supply chains of multinational companies that process food. They then sell it globally, in clear violation of international labor, fishing and marketing codes.
One of the problems in Thailand is that the industry relies so heavily on migrant labor. Though precise figures are elusive, more than 90 per cent of crews come from outside Thailand.
These fishermen effectively possess no rights; prisoners on board, as catches are transferred at sea, to refrigerated 'reefer' vessels, which then return to port.
But the news is not all bad. In 2015, the government embarked on a comprehensive reform program. Aimed at curbing these malpractices, the regulations have frozen the registration of new boats, and mandated surveys of the existing fleet of 42,000 vessels.
Licences have been restricted in some cases – from open to limited-access fisheries – and a quota imposed on the number of days a vessel can fish. Boats must be marked with details of their size, fishing gear, and designated area of operation.
Most relevant to this debate, new directives aim to regularize the laws concerning the protection of migrant workers, and to eliminate criminal labor brokers. Inspections of seafood factories – where migrants are also heavily employed – has led to the closure of 17 such establishments.
If human rights abuses are one issue, over-fishing is another. According to official statistics, from a peak catch of 300kg per hour in the 1960s, Thai fishing boats are now catching just 18kg. And technological advances, by virtue of their very efficiency, have accelerated the decline, as sonar has developed. Mr Tharamat, a local fisherman, explains: "Now it is a race to get to the fish, so the boat with the biggest sonar usually wins".
Speaking at the port of Nivat, a Phuket merchant adds: "Most of the big fish are gone. We used to have over 30 trucks a day just for tuna from the seas around Thailand, Vietnam and Cambodia. Now we have maybe five to 10 trucks… and all that comes from Indonesia."

— Patrick Campbell
Keep in contact with The Thaiger by following our
Facebook page
.
UK lifts non-essential travel ban for many countries starting July 10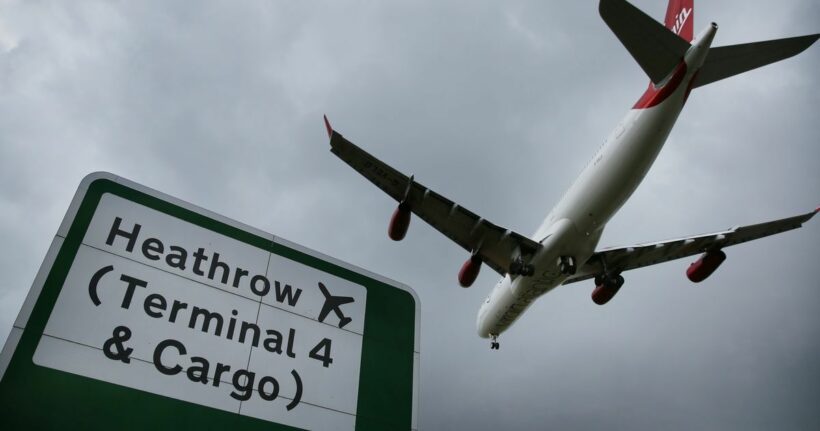 No bubbles, no air-bridges. The UK is ditching the 14 day quarantine plans for people arriving from 75 countries. The UK will shortly lift the ban on non-essential travel to just about all EU countries plus Turkey, Thailand, Australia and New Zealand, as well as territories Bermuda and Gibraltar. The new rules will apply from July 10.
Countries like China, US, Sweden and Portugal have been omitted from the list, meaning visitors from those countries will still have to quarantine for 14 days. The list will be updated each 2 weeks as more countries meet the UK's criteria for entry.
Scotland and Wales legislatures say they are yet to decide whether to ease travel the restrictions and have described the changes as "shambolic".
UK PM Boris Johnson and his government had introduced the 14 day quarantine for incoming visitors as a way to help control the new infections coming into the country but, whilst the rest of the UK was slowly re-opening, the quarantine laws heavily impacted the airlines and travel industry.
Now popular holiday locations like France, Greece and Spain are open again for reciprocal travel as the EU and Britain try and get their economies moving again.
Arrivals are exempt from 14 day quarantine if they arrive into England from…
Andorra, Antigua and Barbuda, Aruba, Australia, Austria, Bahamas, Barbados, Belgium, Bonaire, Sint Eustatius and Saba, Croatia, Curaçao, Cyprus, Czech Republic, Denmark, Dominica, Faroe Islands, Fiji, Finland, France, French Polynesia, Germany, Greece, Greenland, Grenada, Guadeloupe, Hong Kong, Hungary, Iceland, Italy, Jamaica, Japan, Liechtenstein, Lithuania, Luxembourg, Macau, Malta, Mauritius, Monaco, Netherlands, New Caledonia, New Zealand, Norway, Poland, Réunion, San Marino, Serbia, Seychelles, South Korea, Spain, St Barthélemy, St Kitts and Nevis, St Lucia, St Pierre and Miquelon, Switzerland, Taiwan, Trinidad and Tobago, Turkey, Vatican City, Vietnam.
14 other British Overseas Territories are also exempt from the quarantine rules now.
The British Airline Pilots Association says the move was an important first step and said it was working with authorities to make sure the return to operations would be safe for pilots, passengers and crew.
A spokesperson for the Association of British Travel Agents says there will be be a strong "demand for holidays and it was important people considered how this might affect their plans".
A High Court challenge by British Airways, easyJet and Ryanair against the government's 14 day quarantine is set to be withdrawn following the leaked announcement, according to the BBC.
The only problem, for some of the farther-flung countries and territories, is actually finding a flight to transport you to the UK should you wish to travel. Airlines around the world are waiting for border bans to be lifted so they can kick their fleets back onto scheduled flights.
Keep in contact with The Thaiger by following our
Facebook page
.
Thailand targeting specific Chinese provinces for "tourism bubble"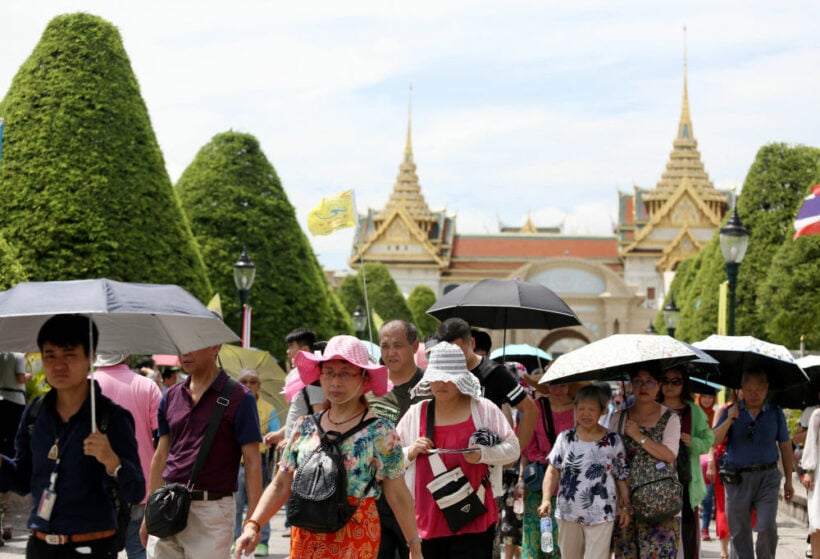 Thailand's minister of tourism and sports says his ministry will target specific provinces in China in a bid to attract tourists back to the resort island of Phuket as travel restrictions are gradually eased. Pipat Ratchakijprakarn says the ministry will not splash out money launching a tourist campaign all across China but rather target some of the many provinces that have brought Covid-19 under control.
He didn't specify which provinces, but said Phuket is being eyed to lead the planned "tourism bubbles" comprising Thailand and its selected partners. The primary target is selected Chinese cities and provinces.
"China is the first market with potential, because flying time to Thailand is less than six hours."
Other markets being discussed include South Korea, Japan, Australia, New Zealand and some south east Asian countries.
Before the pandemic, 1 in every 4 foreign visitors to Thailand was Chinese. There were almost 40 million foreign arrivals last year.
SOURCE: Bangkok Post
Keep in contact with The Thaiger by following our
Facebook page
.
Finalised "travel bubble" list to be submitted to CCSA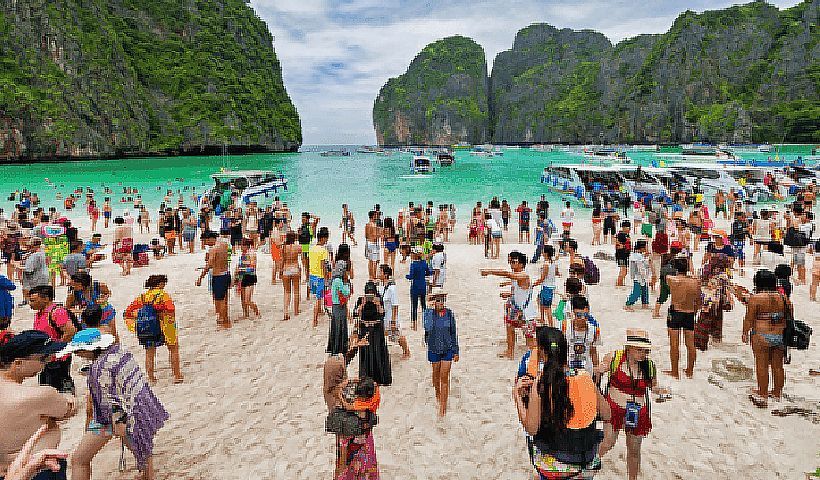 Thailand's tourism and sports minister says foreign tourists will be allowed back into the Kingdom in August under a 3 phase "travel bubble"strategy, which will include countries who are considered at a low-risk of the Covid-19 contagion and will be allowed to travel on specific routes or itineraries "booked through small agencies."
After discussions with the Tourism Authority of Thailand and private tourism operators, the minister met with Public Health Ministry officials to finalise the list of travel bubble countries, which will be proposed to the Center for COVID-19 Situation Administration within the next 2 weeks. He stressed that the countries "must be deemed at a low- risk for Covid-19 by the World Health Organization."
In the plan's first phase, tourist numbers will be limited, and the areas they can visit will be restricted to Chiang Mai, Koh Samui, Krabi, Phuket, Pattaya, and possibly Chiang Rai and Hat Yai. These limits will be relaxed in the second phase if it's deemed safe.
The third phase would see a lifting of all restrictions on tourist arrivals and the areas they could visit, the minister said, without specifying a time frame. This would essentially restore free travel for foreign tourists within Thailand.
"Before opening each area for tourists, we have to ensure they have enough public health capacity to serve the foreign arrivals. If the tourism situation and virus containment go smoothly, we expect to see around 6.7 million foreign visitors between August and December. "
SOURCE: Nation Thailand
Keep in contact with The Thaiger by following our
Facebook page
.